Hi, it's me again back to share some more pics! This time it will be the recent Pokemon Fan magazine #45 that came out last week. We have already seen pics of the Mega Campaign goods from there but there's also other cool stuff in the magazine as well! I went to my local Kinokuniya bookstore and I was sooo happy they had copies of the magazine. I had never seen it at my San Jose location till now, just only up in San Francisco! I am so thankful they have it now (*fingers crossed* they will keep having it) along with I am fortunate to live near Japanese bookstore & markets to have accumulated all these goods! :D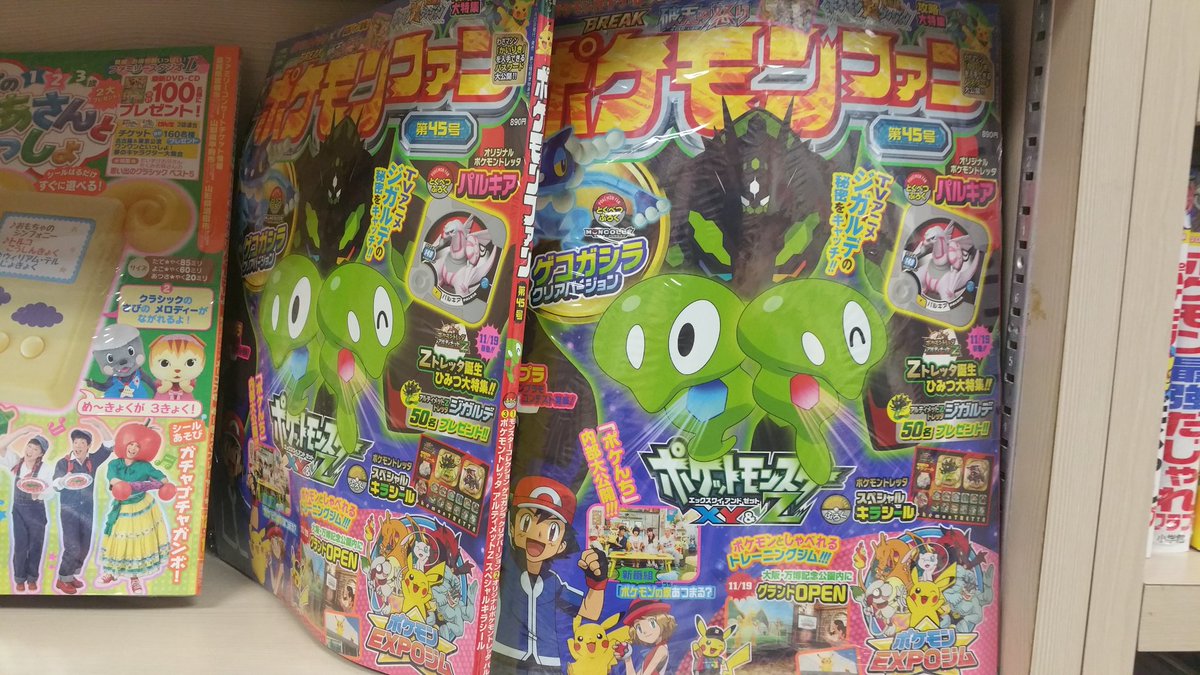 The stickers in this issue... are the new Trettas!


If anyone is interested in the bottom stickers, let me know. I only want to keep the bigger ones. XD



Shiny Gyarados!




I really like the Ninetales and Eeveelus here...




New card sleeves out December 11th! Hypno sleeves are available on December 26th.



better pic and the sleeves and deck boxes





Who wants to live in a Pokemon themed house? XD
Pokenchi set~ This is a variety show that features Nakagawa Shoko as a host and they have cool guests like Masuda Junichi recently! You can watch that episode here. The Halloween episode is pretty funny as well. They dress up as Rayquaza and Altaria!



You can make guacamole Zygarde Core!



Pumpkin season about to end. :/



And chestnuts! Chef Pikachu is holding a chestnut. (≧∇≦)/

Happy feast! Fall, the season of food has went by fast! Enjoy the weekend~ :)

I will share the rest and other cool finds soon! And hopefully post a big update since my 1 year is coming up soon... Ahh soo much to share~ ^^;;