Hello all!

I have been going to the Nintendo Holiday Mall Experience which is going on till the 20th and have accumulated a bunch of extra posters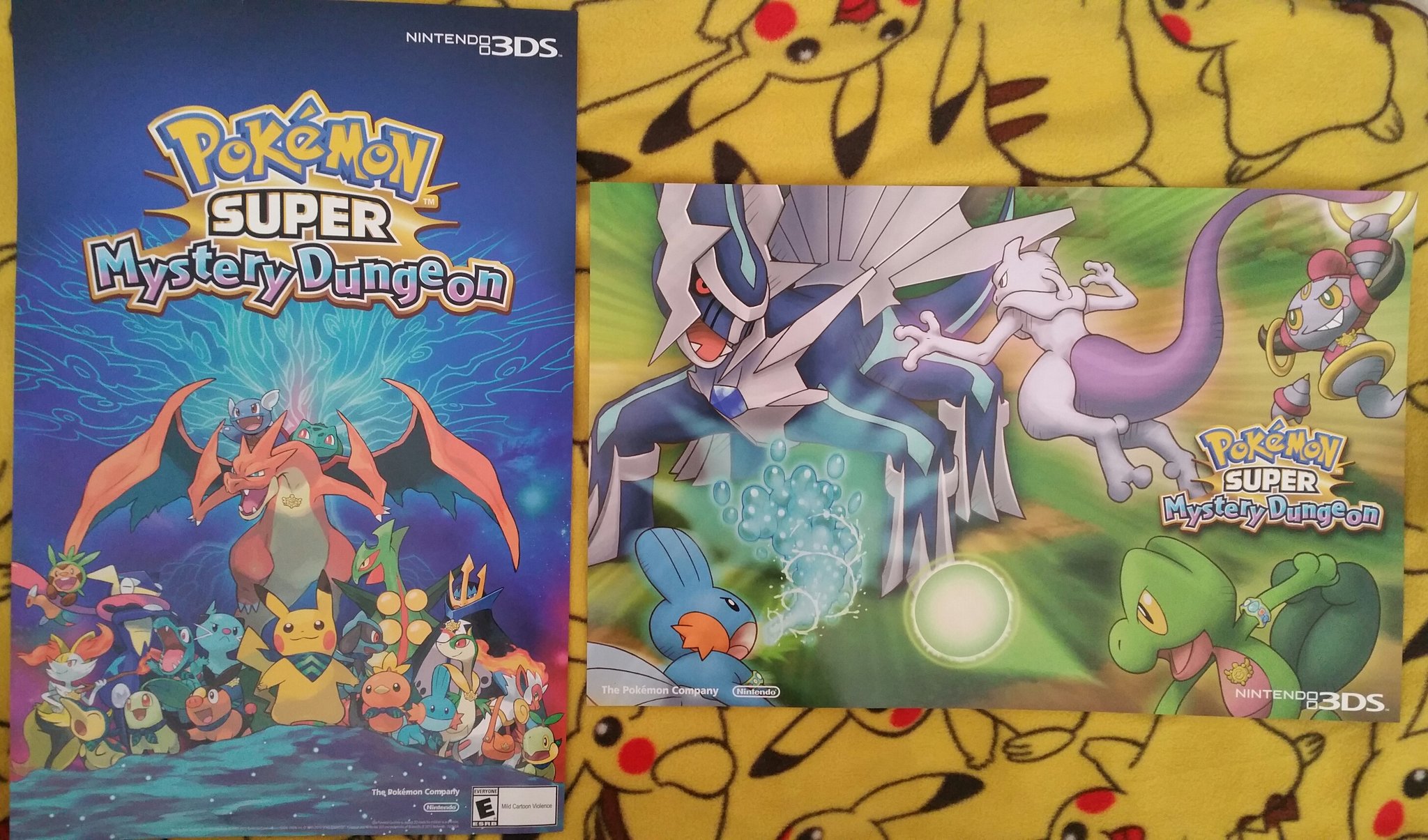 There's also Amiibo posters that has all the released ones on it. The posters are very nice quality and double sided~ And I think they are about 11 by 17 inches.

If you like one please comment! Now, I am not sure the best way to ship them. I don't know how buying poster tubes and shipping with USPS works with the pricing. I have a lot of horizontal Amazon boxes that I'd like to get rid of so I was thinking of rolling them up with a rubber band and putting it in a clear sleeves and putting lots of newspaper, air bubbles in the box. If anyone has any tips/better ideas let me know! Shipping with my method would be $10 per poster. If you want another since it's double sided it will be an additional $4.

~ Sales permission granted on August 1st, 2015 by areica96.
~Feedback: http://feedback.pkmncollectors.net/feedback/view/ninetails

Info
~I accept Paypal only
~ All community rules apply, will only sell to community members in good standing, no banned members
~ All prices are in USD.
~ Prices do not include shipping and paypal fees unless stated
~ Please be CLEAR when asking for a quote or being committed (What will shipping be to? vs Can I get/I would like)
~Commitment takes priority over quotes!
~Payment is due 48 hours
~ I will hold items for committed buyers only for up to a week.
~Backing out of a committed sale will result in negative feedback

Shipping
~I ship from California with USPS and can ship international depending on items and cost
~ I ship within a few days up to a week or longer I can be slow when I don't have access to a printer, if anything comes up I will be sure to let you know
~I am not responsible for loss of packages after it leaves my possession. With USPS, I will provide you with a tracking number. If it doesn't arrive, please let me know though!

Lots of other cool freebies there like a Splatoon Wii U skin and you can get Toys R' Us coupons! I happened to grab a lot posters since they workers were nice and let me. :D The Amiibo ones were slippery and kept slipping in the stack so I helped a worker collect them all and organized them. She was so nice that she gave me a Super Mario Maker hat.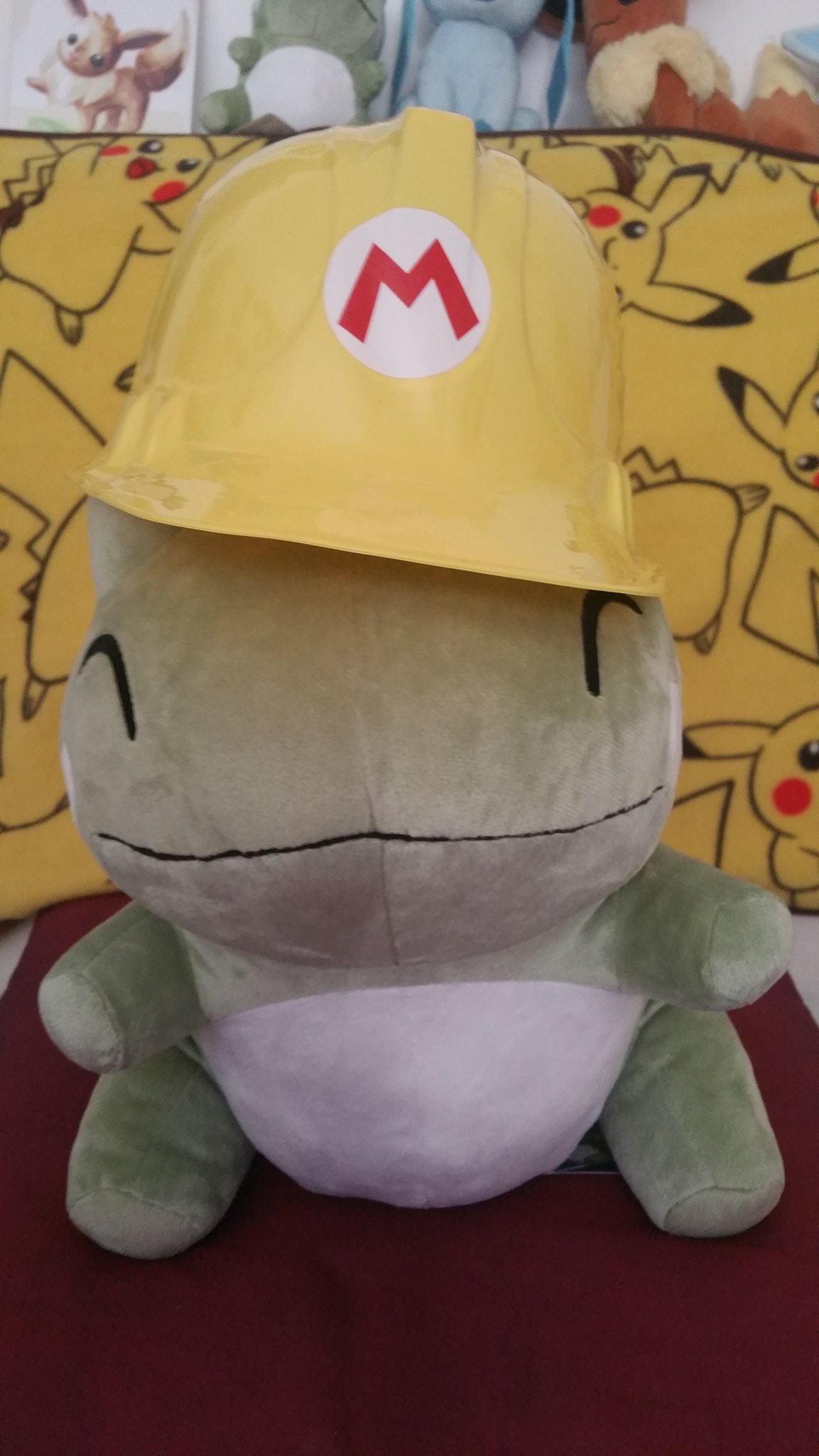 Here it is on Subbie! XD

Also, I bought some magazines at Kinokuniya when I went to San Francisco this past weekend I plan on sharing. Not sure if I want to share everything but if there is interest, there are lot's of cool stuff in the Tretta magazines and find Pokemon book. Here are a few treats:

Well, I'm sure a lot of us are enjoying Pokemon Super Mystery Dungeon. I love getting magazines or anything with the art. Here's a couple of my fave pages from the Pokemon Fan magazine #43



Hehe, see why I love this magazine spread.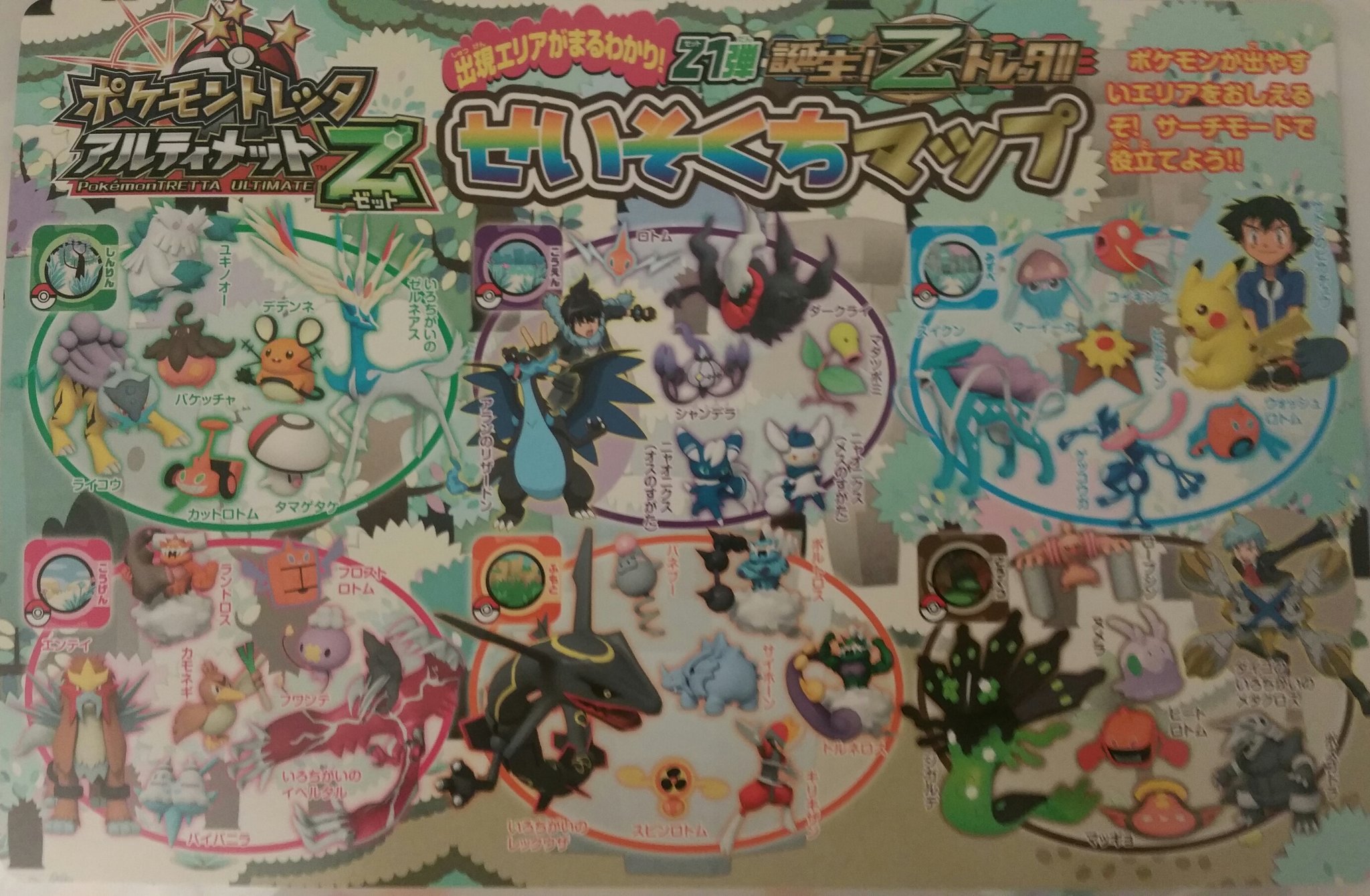 Also, this tretta board from a Tretta magazine is pretty cool. :D




From the Hoopa centric Pokemon Fan magazine... I need to bring my 3DS to McDonald's and get Hoopa soon! My bf had trouble so I'm not sure if it was that location. :/

Quick want: I missed out buying the Winter Aurora greeting cards... and it's not on the Pokemon Center website anymore. If anyone has extras I'd love to get them.

I got more to share but that's it for now~