Merch news this week~ Click on the pics to direct you to the official sites.

The next wave of Nebukuro Collection sleeping bag kuji~ NukuNuku Style comes out January 30th.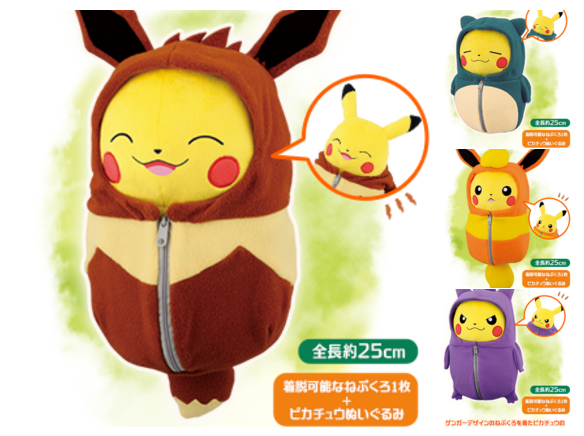 I love the individual expressions especially Snorlax and Gengar's! For me, I think I love this one better than the first. I'll probably have to get the whole set off Yahoo! Japan...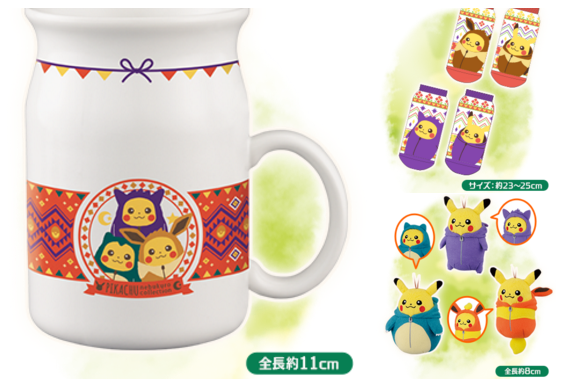 I love the milk bottle mug!

The Daisuki Club released photos of the Steven Stone promo coming out in one week on Christmas! Well, really the day after Christmas in Japan.




The stainless steal mug, glasses case, and pin are my top picks.




Now you can see why it's so expensive (8,000 yen) but it's soooo gorgeous. A must for any Steven Stone lover and perfect if you're cosplaying him. XD

Tonight's news: Also coming out next week on the 26th are these Pokemon Center plush!




Ash's Greninga ~ 3,200 yen and Zygarde 10% ~ 2,000 yen

Doggy is cute~

Coming out New Year's as well... along with the New Year's Monthly Pikachu (They will be only available in Pokemon Centers, the Pokemon Store on Amazon JP will not have them) are..
Pokemon Market goods and these mascots!




Mascots 900 yen~ I wish the Pikachu one had the grumpy.. hmm I wonder what should I get expression.





The bento container is cute and says I am wondering what I should get....

More goods in link~ There's an hoodie, drawstring bag, mugs, plate, watch, phone case, etc.

Also, there's new It's Demo goods that came out today! Pics on Twitter for you to see. I want all the masking tape and the stationery stuff are are very cute! If you're an stationery addict like me... it's so tempting to get it all. XD

Edit: A TCG kuji on New Years! Mikitzune has more detail here.

Lastly, a small plug that I'm desperately wanting the Aurora Snow Scene greeting cards which went out of stock recently. If only I didn't wait after this weekend to buy them....




I just love the artwork so much... I have the Japanese goods that feature it like the pouch, notebook, clear file, and masking tape... Having the greeting cards would be great.. if only they released a clear poster of it.

Well they did release the Aurora Winter theme for the Pokemon Style app yesterday so I bought it and now am using it on my phone. :D I'm using a multi wallpaper app. I can just stare at my phone screen all day...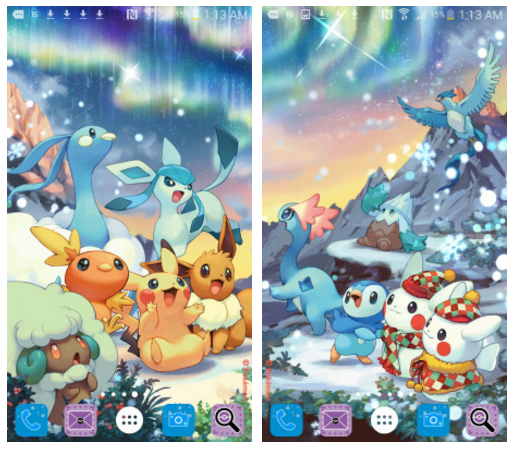 Happy holidays~ December is going by too fast. ;_; Can my wallet survive till the end of the month..