A belated Happy New Year to everyone! I can't believe it is 2016 already. Time has flown by even when you're sick. :(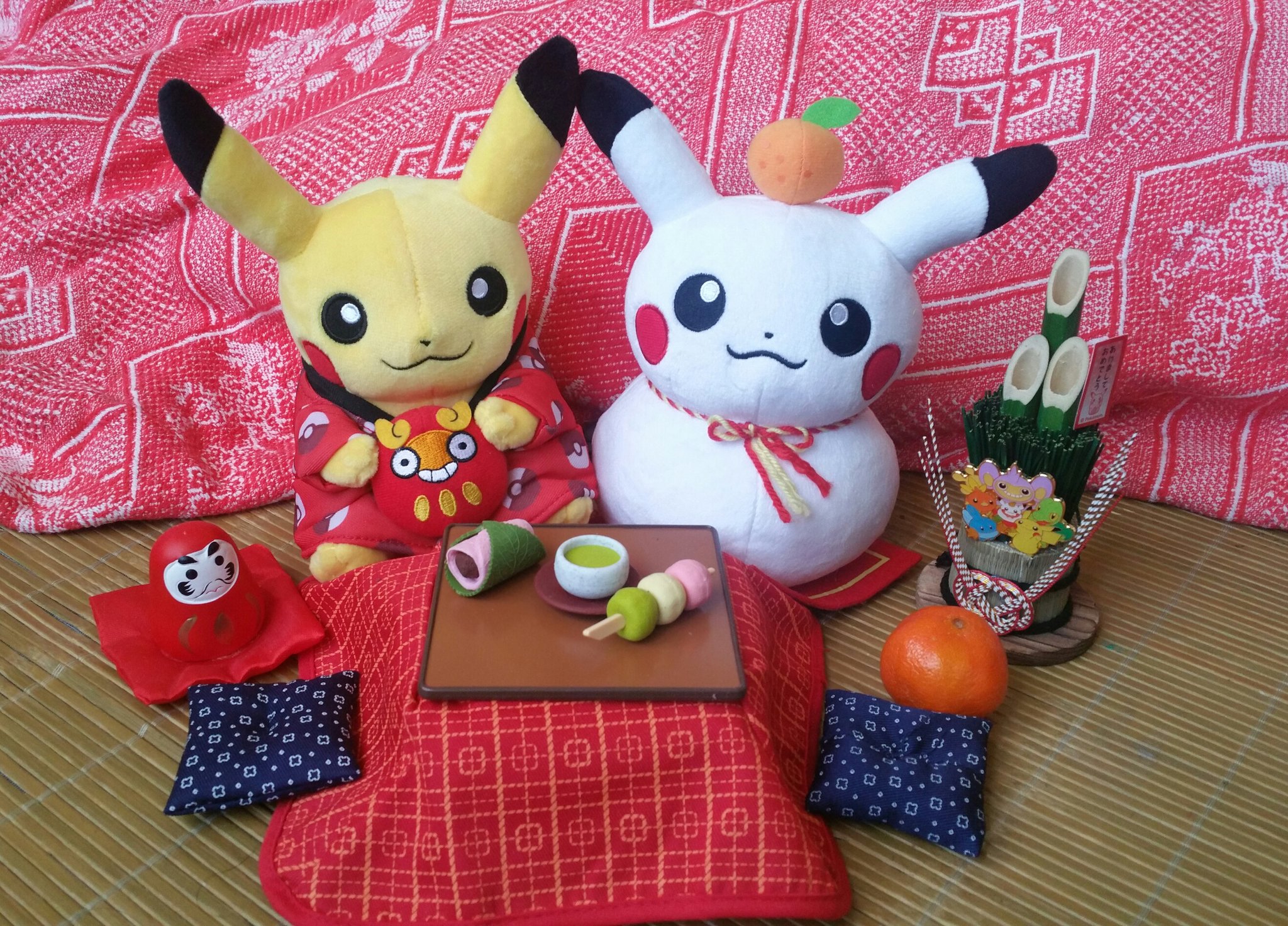 December Monthly Pikachu and Kagami Mochi Pikachu on New Year's Eve/New Years with food next to the kotatsu :3

Well, we're near the finish line... So what will the March Monthly Pikachu plush be? I think there are quite a few good options to end this series with! It's hard to choose... I sorta want it all. XD;;



What will be the March Monthly Pikachu?

Cherry Blossom Viewing Sakura Viewing/Hanami 花見



This poll was inspired from a conversation I had with
zorroark. She mentioned it could be wearing a uniform since that's when students in Japan graduate/end the school year.

I think it might be Graduation because we started with Freshers (April) Pikachu so now he's graduating? Or well we see him when he was a graduate. Also, it's the Pokemon Center's way of saying: "Congratulations collectors! You have completed this monthly Pikachu series! Now here have some more Pikachu goods for the anniversary!" x_x

I still have a few left that have been released to get. >__< For those who have been collecting it from the beginning, you guys get total props. :D I see the Monthly Pikachu plush series as a countdown to the 20th anniversary next month. XD

Anyways, we might find out what it will be with merchandise news tonight or when the February Monthly Plush come out tomorrow in Japan. It's really cute with it sleeping under the kotatsu.

In fact, I made my own picture of Pikachu sleeping under the kotatsu.




I wish I had my own for these winter nights. Perfect to keep warm and be lazy. XD;;




Bonus pic with Raichu!

I'm hoping we'll get great news tonight as it will be the first of this year with the anniversary coming up!
Have a good day! :D