My hunch was right! March's Monthly Pikachu plush is going to be Graduate Chu! :3 Perfect for those graduating this year. XD You can say GradChuating. :P My college graduation year was last year ahaha.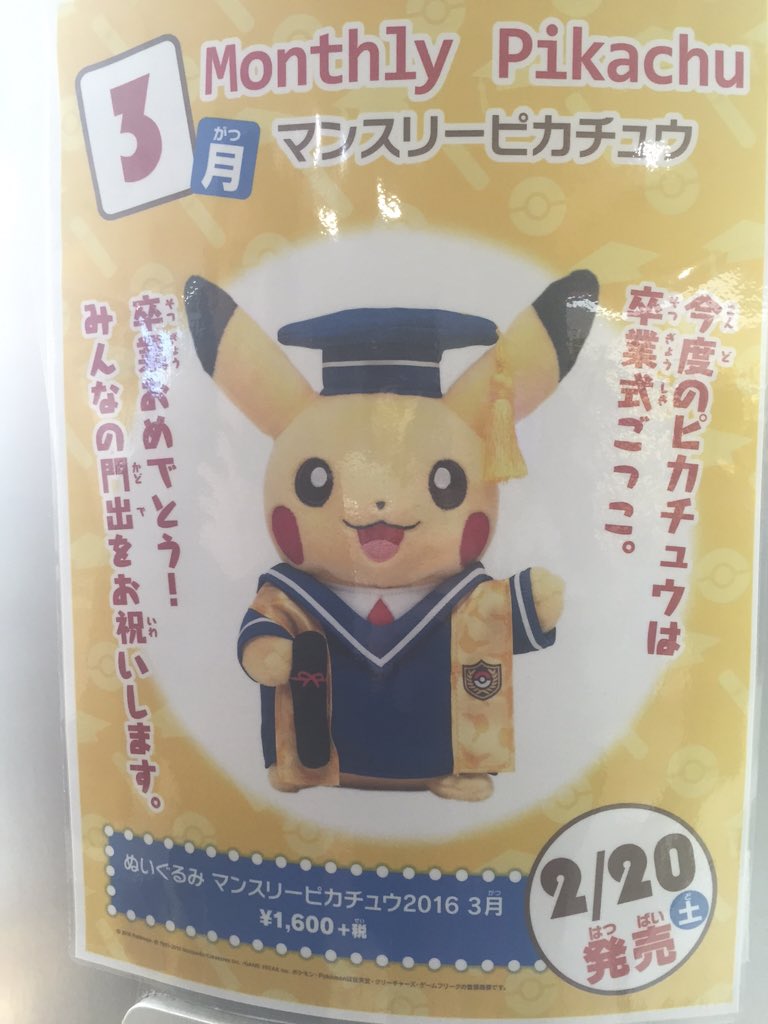 Pictures credit to
kitzune on Twitter!

Indeed, it's the Pokemon Center's way of saying: "Congratulations collectors! You have completed this monthly Pikachu series! Now here have some more Pikachu goods for the anniversary!" Yay we made it to the anniversary and it's been fun and wallet draining to collect 12 Pikachu monthly plush for the past 12 months. It's fitting they are ending it with Graduation chu since it started with Fresher's, right? XD

I do love these Monthly plush as they all relate to something cultural in Japan so it would have been also nice to see Girl's Day Monthly Chu or a Pikachu ready for the Cherry Blossum viewing. Cherry Blossom is winning in the poll I made for which Monthly you'd like to see. I imagine students in Japan graduating in March receiving this Pikachu as their graduation gift. :D

The February Monthly plush is out today~ look at how cute it is with the detail on the kotatsu blanket.




I love how there's Pokemon on it. :D

Plus, I saw this on Twitter. I can't find the link yet. But there are making more Nebukuro Sleeping Bag plush featuring the first Gen! Not sure if it will be a kuji or crane prize.





I think Bulbasaur looks the best here.




Eeveelus!




I definitely want Ditto and Raichu!

Guess they are milking the sleeping bag series. I prefer the ones coming out at the end of the month since they have cute individual expressions.


Also, the 3rd Little Tales Promo! :D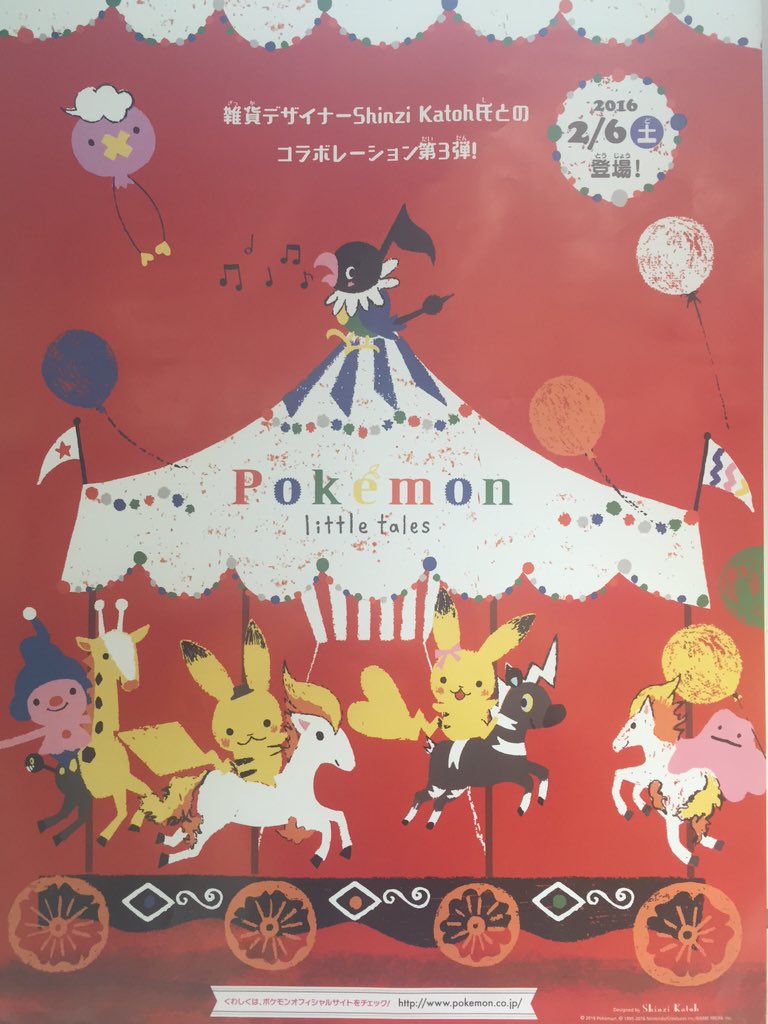 So cute! I really can't wait to see the goods lineup.

From the Pokemon JP twitter there's also this pic: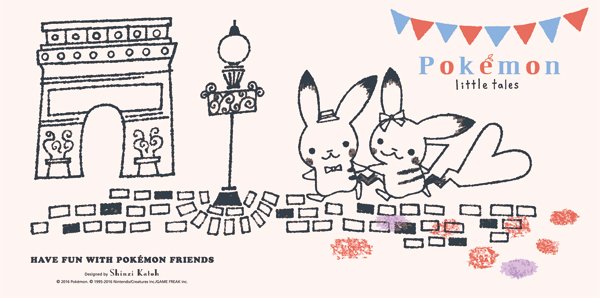 Oh, speaking of the 20th anniversary. This clearfile is available at the Pokemon Center's today! It features the GameFreak New Years Card art.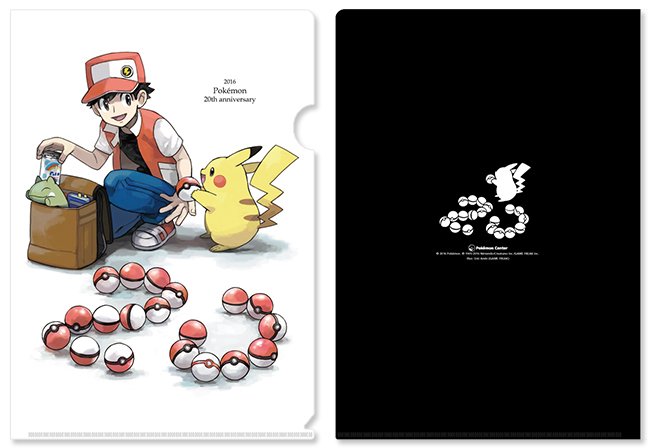 Finally, for those who don't follow Daisuki Club updates.. here are some pics of the promos releasing today~ New Pokemon Time and Pokemon Sketch.

Comment what you're excited for! :D Do you like the March Monthly? Excited for more sleeping bag plush? Little Tales promo?

Have a great day~