Hi everyone! It's been a while! I hope you've all been doing well! :D

I've gotten a lot of stuff in the mail lately (and I still have a few things coming), and I wanted to show you all what I got!


So for those who don't know, Hoopa is my super main collection now! I'm taking a break from perfume bird stuff since all they get nowadays is flats ;u;

Anyways, let's look at the gets!

So the beginning of January, I got some stuff from amiami! I usually don't get big packages so I was really excited for this! The package on the top isn't Pokemon related so I won't show what's in that (unless someone wants to know!)




Inside the box was... another box!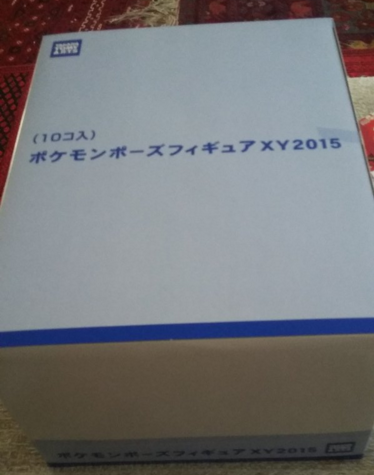 Inside of this box was a bunch of figures!


I got a set of Takara Tomy pose figures! I mainly got them for the Hoopa Unbound figures, and I got three of them in the box! The other two figures included in the set are Arceus (which I got 4 of), and Lugia (which I got 3 of)! I'm keeping all of the Hoopas, while my sibling, and my boyfriend get an Arceus each! The 3 Lugias, and 2 Arceus are in my sales post!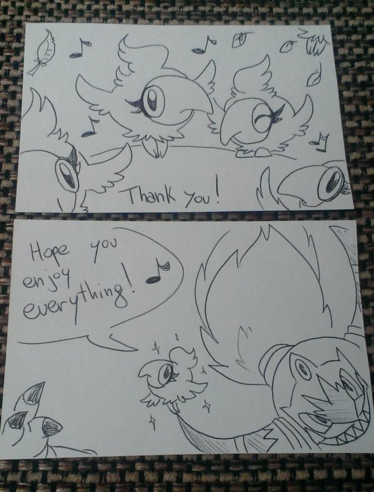 Also around the beginning of January, I got a package from
hawlucha! I bought the Spritzee anime screenshot flats from him, and he added A LOT of extras! I wasn't expecting to get so much stuff! I really appreciate all of the stuff I got, and he even drew the Pokemon featured on the stuff I got!! Thank you so much!!!




(One day I'll take proper pictures of everything I get ;o;)

I got a few things from Pokevault as well! I haven't bought stuff from them in a while actually! .o.

I got a bunch of Hoopa stuff for myself (Hoopa With You button, Hoopa bromide, and Hoopa metal charms), and a Froakie With You button for my sibling! I'm so glad I got all of this stuff! :D




I got a few of cards from
pokemontrader, and the Quilladin is from
hebilea! The Japanese cards are super beautiful (especially that Leafeon oh man)! Also I'm so glad the Quilladin finally arrived because I kept thinking it got lost in the mail! Thank you so much you two! ;w; Also here's a picture of both of my Quilladins together!




I think there are two other things I got in the mail, but I didn't take pictures of them! They'll hopefully be in my next gets post!

Also I updated my sales post! I added a few things, and lowered some prices! Click on the banner or here to be transported to my sales post!




Thanks for reading, and I'll see you all next time! I'm probably going to work on a collections post for SSS! :D