I was super psyched for the new Tomy Noibat plush, and was pretty impatient for March to roll around, when it was supposed to be released.

So you can imagine my surprise when I found this guy on ToyWiz.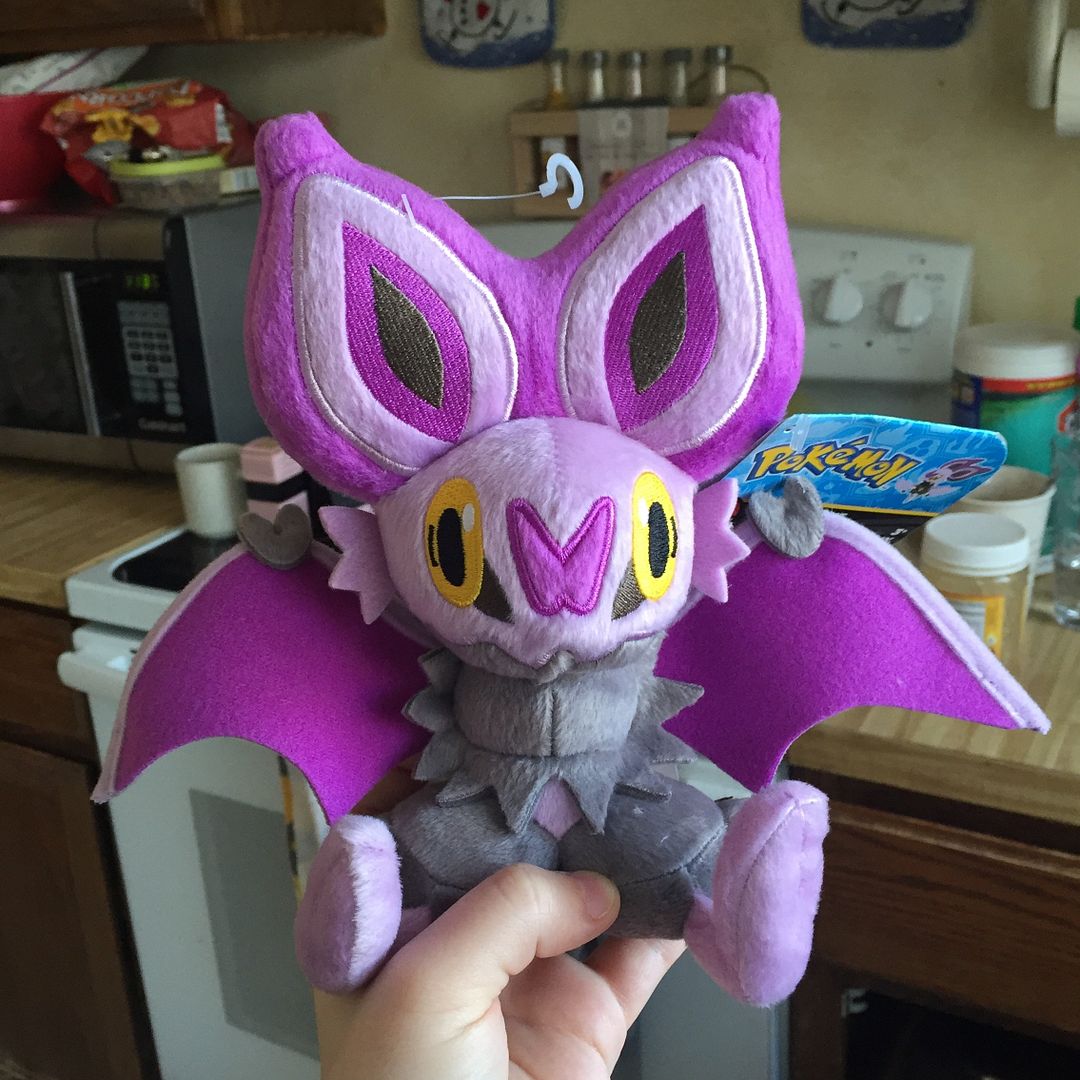 They only had four in stock at the time, and I immediately snatched one up. I've had issues with ToyWiz in the past, so I was almost expecting them to say it was a pre-order or send me the wrong plush. But they didn't!

Little Noibat is just so cute, much better than I was expecting, actually. He's made of velboa with some felty bits on his wings. If you like Noibat, I highly recommend you buy this plush!

Granted, after I bought mine, ToyWiz increased their prices for a lot and they are now out of stock on their website...

On a different note, I've added something to my sales and lowered my prices on the others. Check them out below!



I was granted sales permission to my previous account,
jodie_kathleen
, on 19 September 2014 by
entirelycliched
.
Feedback for my previous account can be found
here
, and is also linked to on my
feedback for my current account
.
- All PKMNcollectors community rules apply.
- I ship from Michigan, USA and will ship worldwide.
- All prices are in USD.
- I accept PayPal only.
- I do not accept trades at this time.
- I may or may not accept haggling.
- However, I'm probably more willing to haggle for this situation.
- Whoever commits to an item first will get first priority.
- All payments are due within 24 hours of commitment.
- I will ship all items ASAP, usually within a couple of days, as the post office is right down the street.
- Once items have been shipped, they are out of my hands and I am no longer responsible.
- I live in a pet-friendly household. However, all items are kept in my room and I keep my door closed. Buy at your own risk if you have severe allergies.
- I will leave feedback when our transaction is complete.
- If you have questions, please do not hesitate
to ask!
MWT Canvas Mudkip - $16 + shipping on hold for
hokeypokeyboop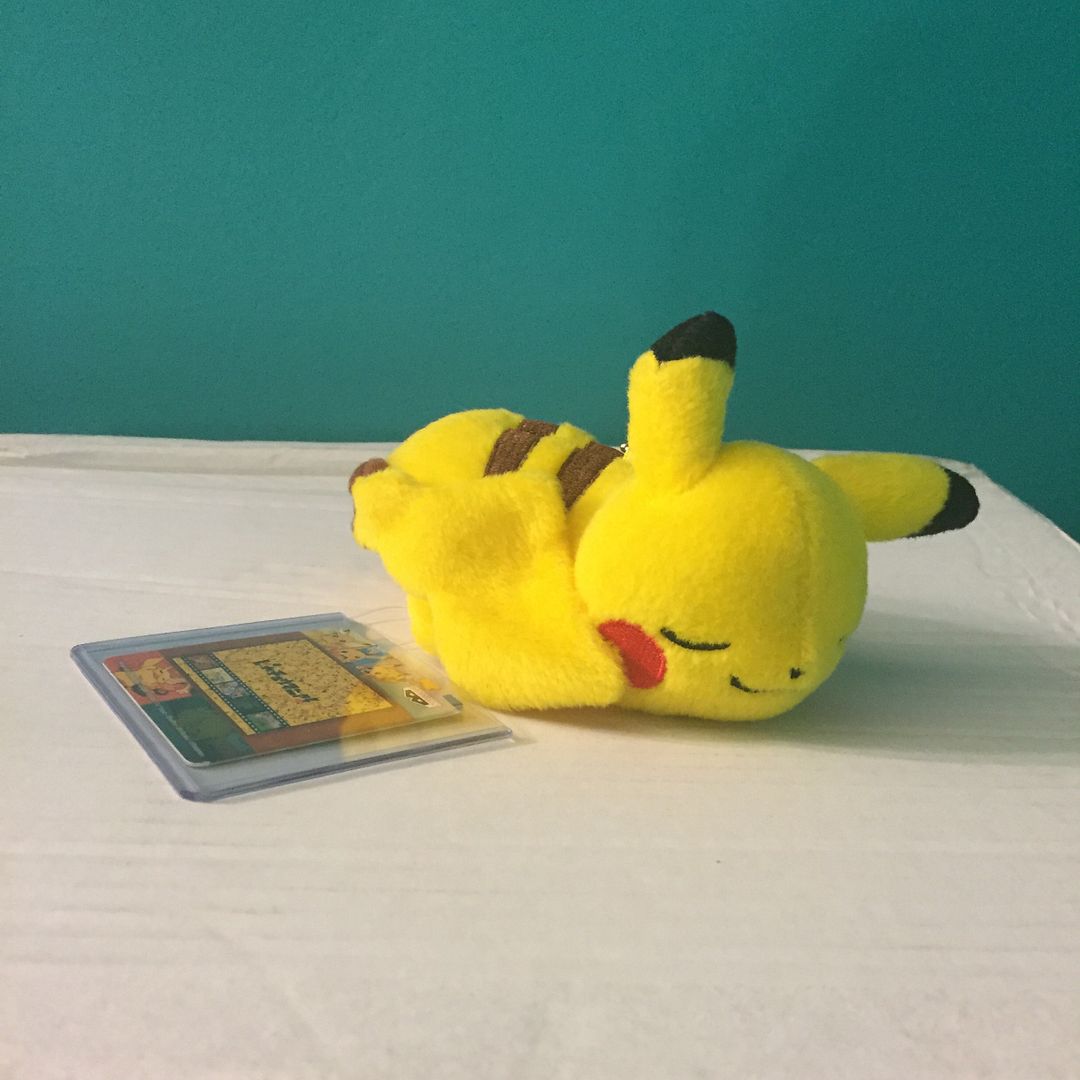 MWT Banpresto "Pikachu Mania" Sleeping Pikachu - $16 + shipping on hold for
hokeypokeyboop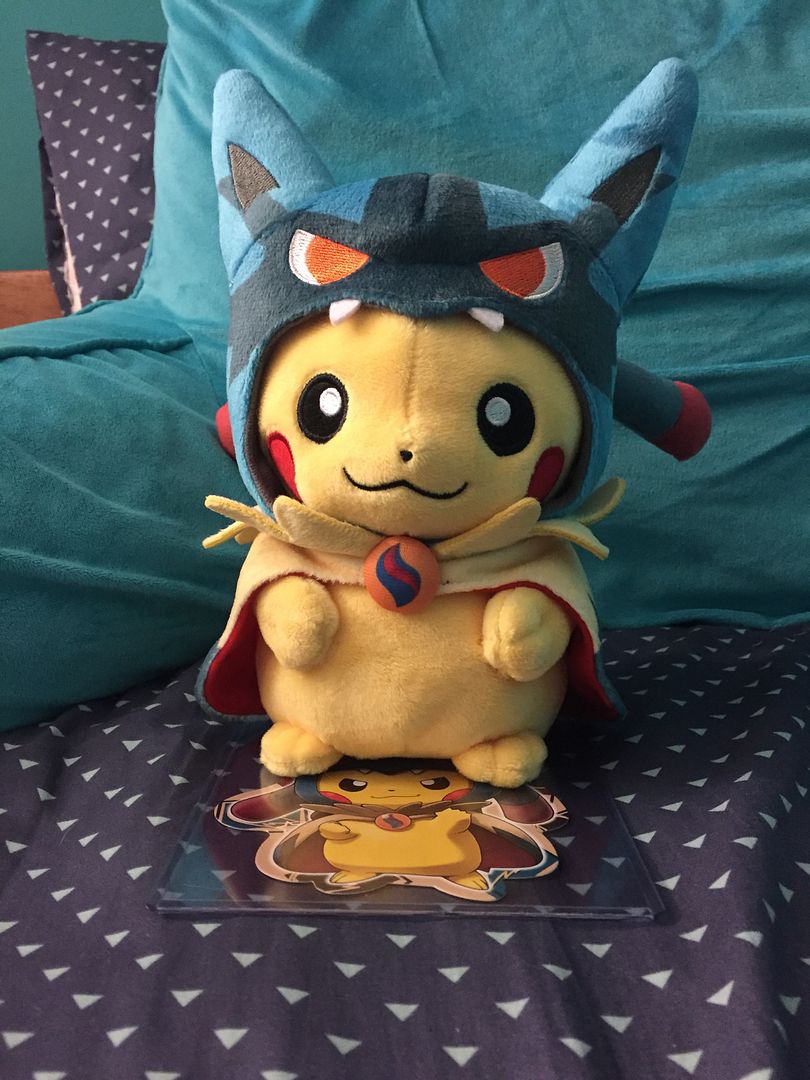 MWT Mega Lucario Pikachu - $26 + shipping

Thanks, everyone!