Hi guys.
The Its Demo near my house still has most of the sweets, stationary, and towel goods. All plush and necklaces were sold out quickly due to their poor stock of them. But there were some new household items and new sweets added when the plush came out and I have updated my journal with them.
Prices and items post can be found here
http://gaarasyami.livejournal.com/39372.html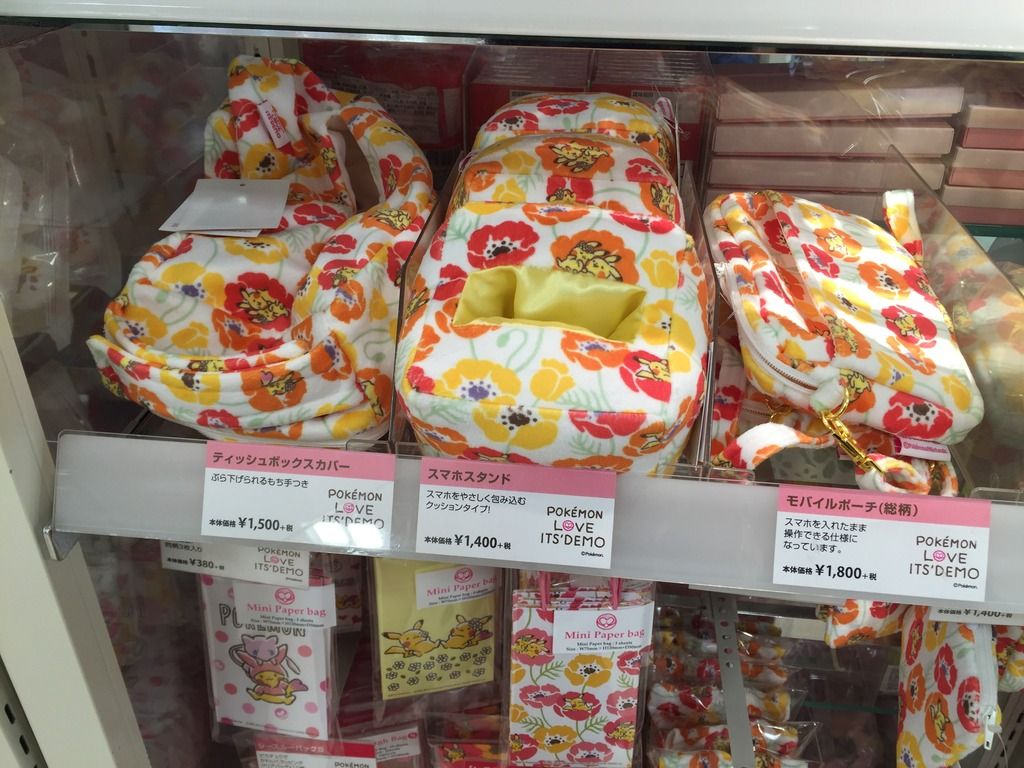 I am going to Nagoya on Feb 7th and can get some more
I <3 Mew Plush
! So if anyone is interested in her I can pick you up one on Saturday. Price will be $38 shipped for one. I did see the small Mew plush but my ability to win was poor... They are in a hard machine...





I am also going to the

Pokemon Center

on Feb 7th

.

I have a few pick up slots open commitment style. This means you will pay after I pick up the item(s). I have a list of items here with prices on them:

http://gaarasyami.livejournal.com/38708.html This time I will not pick up any of the very large plush like Buizel, Togekiss, or Budew. I CAN pick up the sleeping Pikachu, Bulbasaur, etc if you want those.



*I can combine Its Demo items with Pokemon Center items as well.






If you do not see an certain item on my list please feel free to ask me about it and send me a picture of it.




I also can give you a general idea about what the shipping cost and total would be. But final quote could change after I weigh the package.




There is a possiblity that some items are sold out!!





:Conditions::




-I ship from Japan.




-Please express clear commitment to secure a slot.




-I can also combine items with items from my own personal sales

http://gaarasyami.livejournal.com/37398.html


-Please pay for items quickly after I send you the final quote!





Sales permission granted by areica96




feedback :

http://feedback.pkmncollectors.net/feedback/view/gaarasyami