School has been kicking my butt lately so I haven't been terribly active, but I just had to post about this box that was waiting for me on my doorstep in the rain today!!!




The Pokemon bedsheets were totally planned for this.
TIME TO OPEN AND SEE WHAT AWAITS ME



Okay I need to talk about this for a quick moment.
First I saw this and was super excited. Costumed Chu goods! Except, wait a second... Houndoom? Typhlosion?



Nope. This is custom artwork. It took a moment for my brain to realize that this wasn't official, because this card is just so darn well made. Seriously, look at this!

And the note may have given me a bit of sniffles ;-;





My gifter was
slothyshroom, if the artwork and the signature on the inside of the card didn't make it obvious. Look at these adorable little guys on the inside! T-T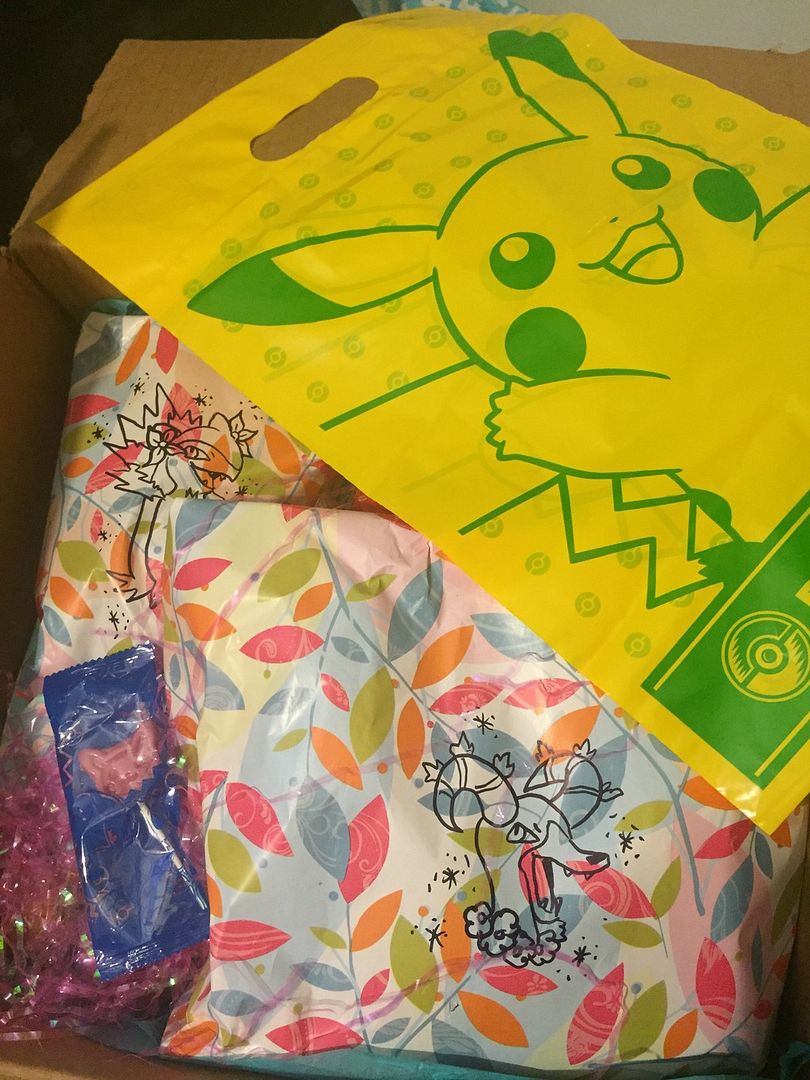 The top of the gift included a Pikachu lollipop, Pikachu shopper, and then individually wrapped items that each had a drawing on them, so I went one by one with those first. And I went very very slowly so I could cut out the drawings and save them because they're the most adorable things ever. T-T

First was the Houndoom!




TTATT LOOK HOW ADORABLE THESE PAIR ARE!!
I fell pretty behind on Monthly Chus because I couldn't afford them every single month on top of other items I was hunting for. Then they announced the Monthly pairs and I just started dying because Femalechu is my all time favorite but I couldn't afford them when it was announced. Thank you so much for these, you have no idea how much it means to me. T-T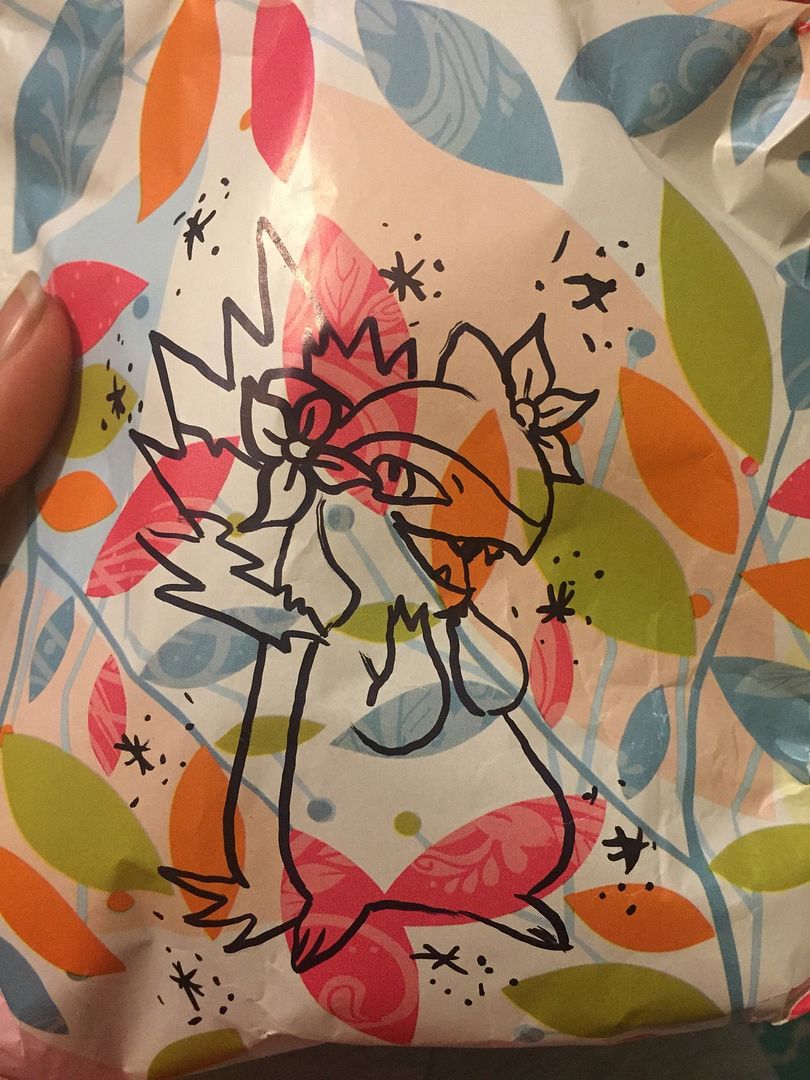 Next I opened this Typhlosion package (is it just me or is Typhlosion ridiculously cute with flowers?)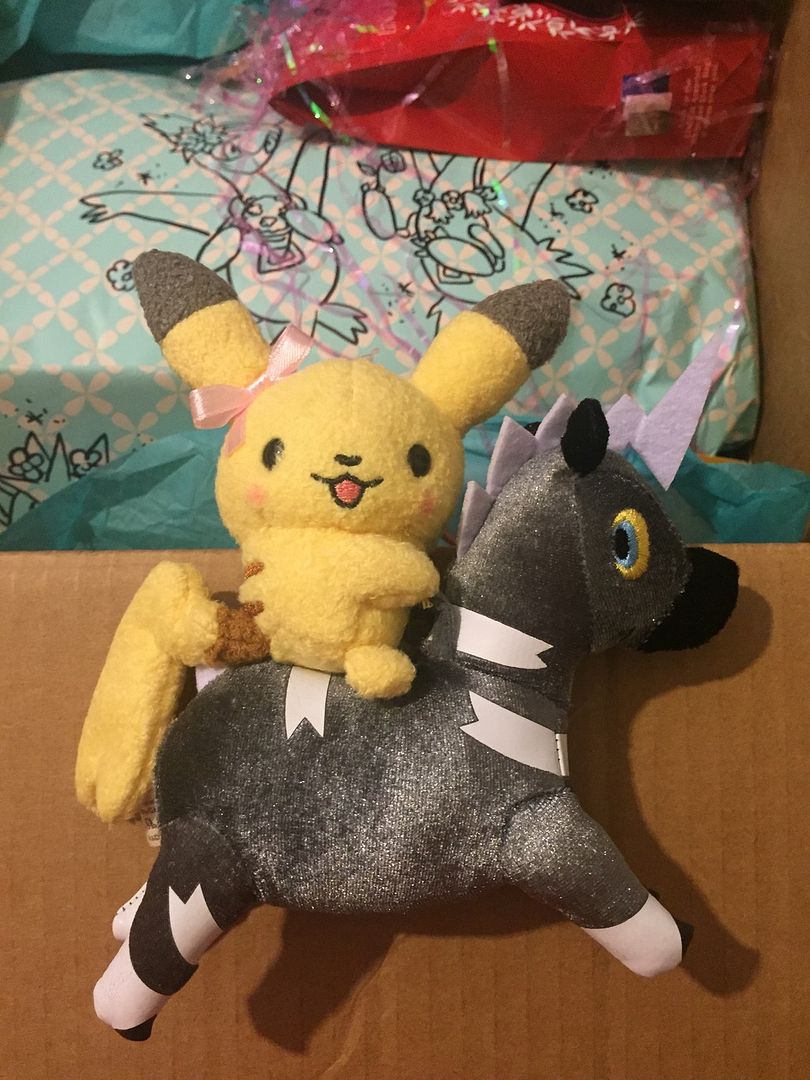 Oh my goodness T-T LOOK HOW CUTE SHE IS WITH THE PINK BOW IN HER HAIR. AND LOOK HOW FAT BLITZLE IS.
*pokes Blitzle belly*



How awesome would this be as a plush? Like seriously, Tyranitar with flowers needs to be a thing.




More Little Tales Pika pair things!!! I kind of wish that packaging had them next to each other though. Their love will forever be separated by red cardstock! The agony!! Even the male Pikachu on the packaging is distressed over this tragedy.



This Lati package took up practically half of the box on its own. What on earth? @.@ Maybe it's another pair thing?



NO WAY! TAT

I've wanted this cushion for so long, but just never was able to grab one. I really like pastel color schemes on items, and I like cushions, so what better than a cushion that's pastel with Pikachu on it?!

*HUGS CUSHION AND NEVER LETS GO*

Did you think that was it? NOPE. THERE'S STILL MORE IN THE BOX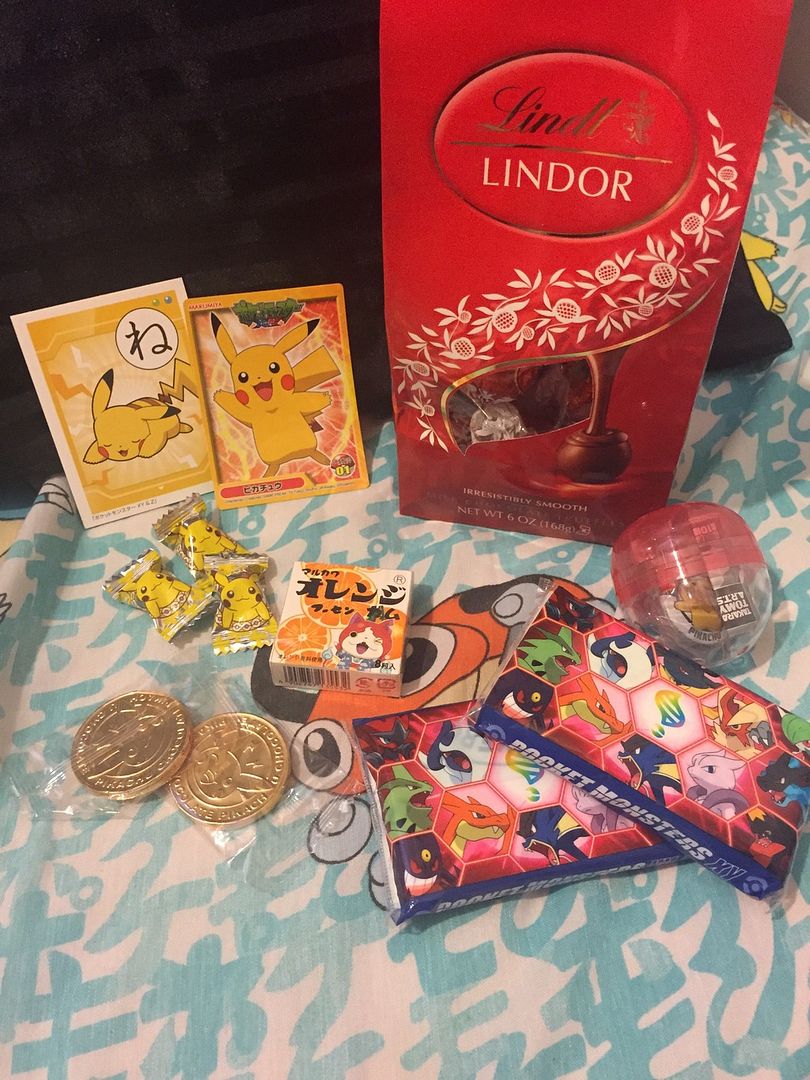 What SSS gift would be complete without candy, right? The gachapon ball has an adorable little Pika pin in it, and the tissue packs feature two of my favorites, Tyranitar and Absol! And I'm totally feelin the sleepy Pikachu right now. I may or may not have only slept for two hours last night hahahaha....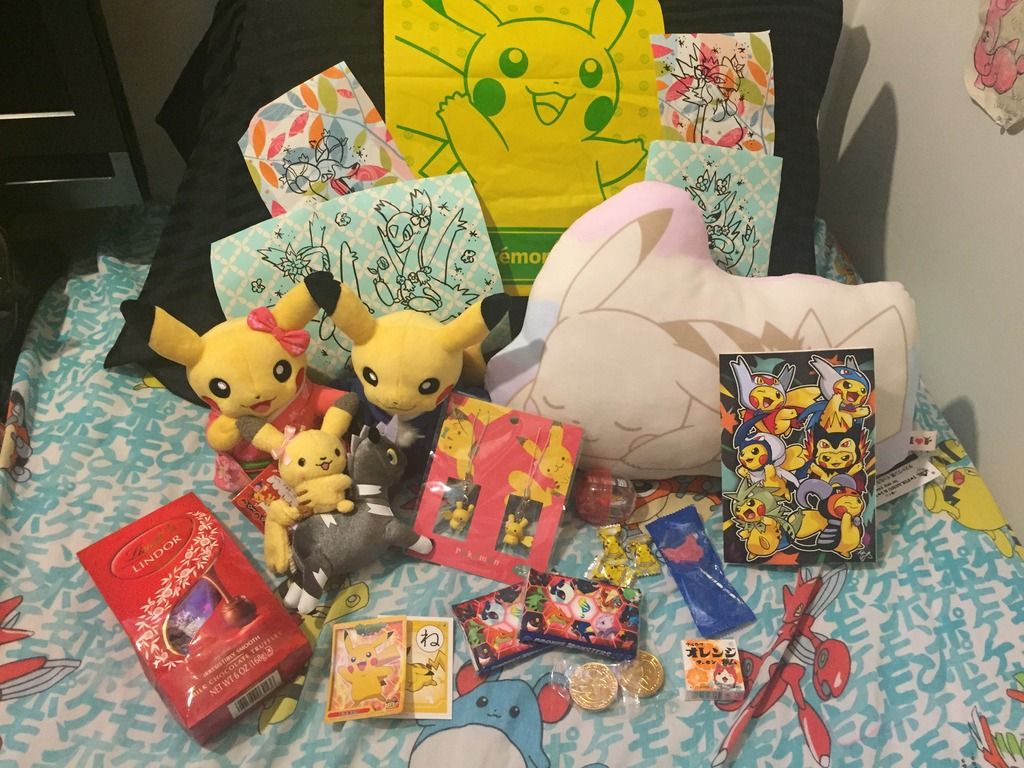 Thank you so much for everything, slothyshroom! I adore it all and it's all so perfect! <333