I had a feeling we'd be seeing the Kanto starters in 1:1 form sometime this year and when I first saw the announcement I was ecstatic! So naturally I had to get them... all of them...
So I did... and they are GLORIOUS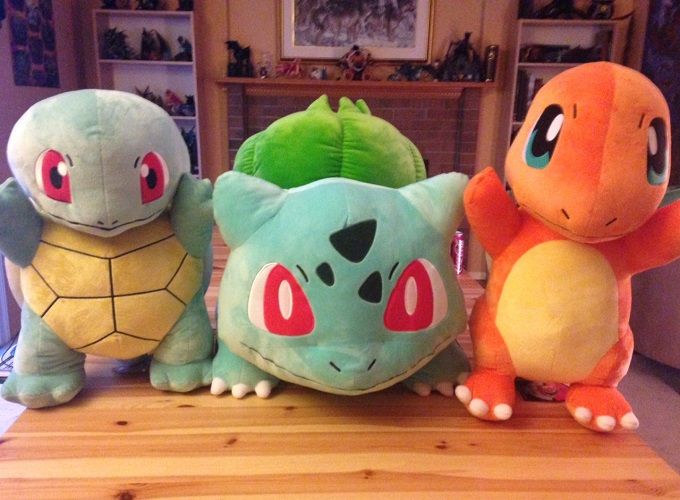 I love 1:1s so naturally these aren't the first life sized guys in my collection, but boy are they the biggest. The Kalos trio is fairly large but not compaired to these guys. These also dwarf the Johto trio.
I took pictures of each individual plush for those who want to get an idea of what they look like so check out the cut for more pics! Very picture heavy


#001 BULBASAUR
When these were announced a lot of people were disappointed to find that bulbasaur was considerably more expensive than the other two. Well there's a very good reason for that and that's because HOLY ARCEUS HE'S HUGE. He even makes my Heartland Charizard look small and that's considered a giant.




#004 SQUIRTLE
Without a doubt squirtle has the most detail by default because of it's design. I had a hard time getting the colours to show up accurately on camera so they appear a bit muted but don't let my cruddy photography fool you he's gorgious! There's lots of embroidery detail on this guy with his shell and belly being the majority.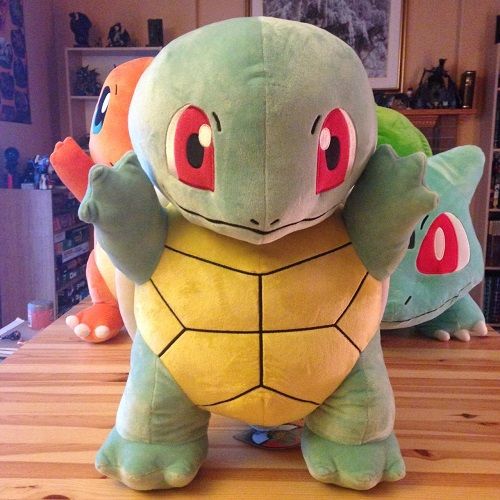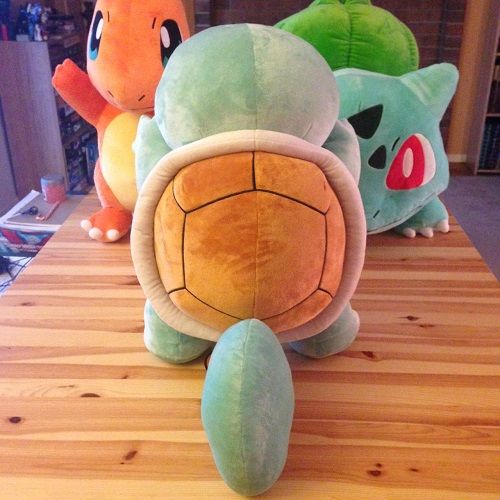 #007 CHARMANDER
Ok lets be honest here, Charmander is a fan favourite. Regardless of if you think it's overrated tons of fans love this little lizard. And this plush showcases everything fans love about Charmander! From it's big green eyes to the adorable flame on it's tail what's not to love? Even the attention to detail on his feet is awesome!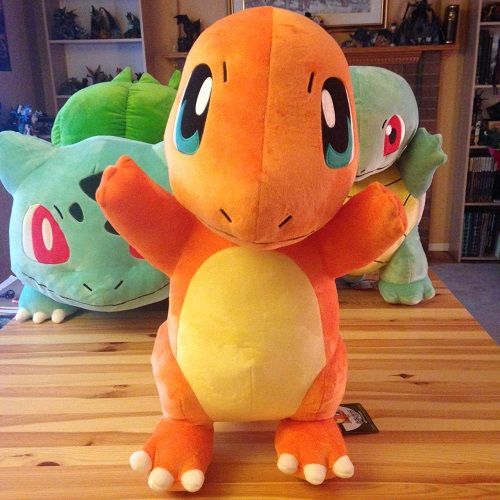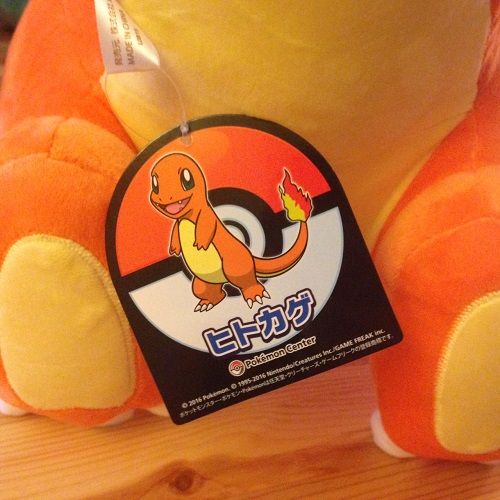 If there's one thing these plushies ooz it's quality... that and adorability... I would definitely recomend the set if you like these pokemon.
Lastly here they are with a pop can for size. But no amount of pictures can stress how big these are IRL.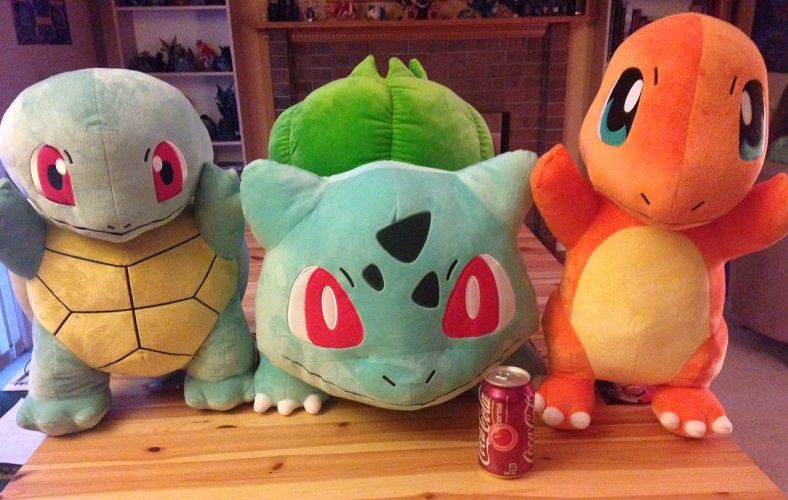 Thanks for reading :)