Hello again everyone! I've got a few new gets I'd like to share, including one of the biggest water type gets I got earlier today.
Let's dive in, shall we?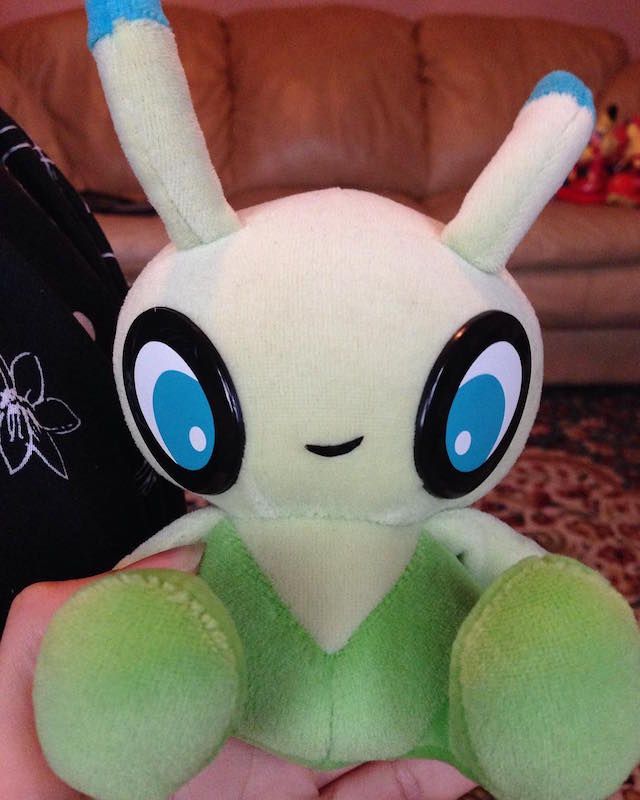 Let's start with earlier in the month, and with my rare get the Celebi plushplush! <3 I've eyed her for months on ebay, and her price kept dropping. After anime boston, i was committed to buy her, so I did!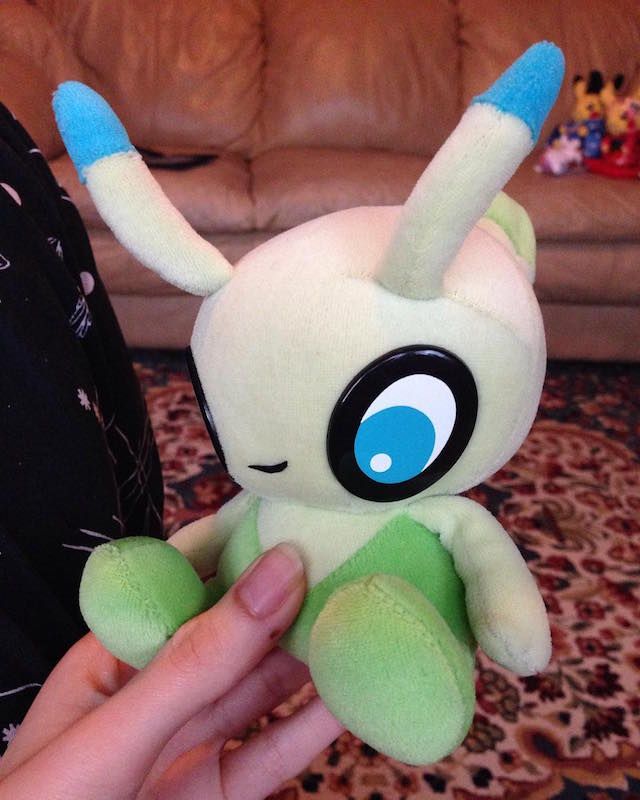 Another angle of her. She's just so perfect <3 Whomever had her before me took really good care of her.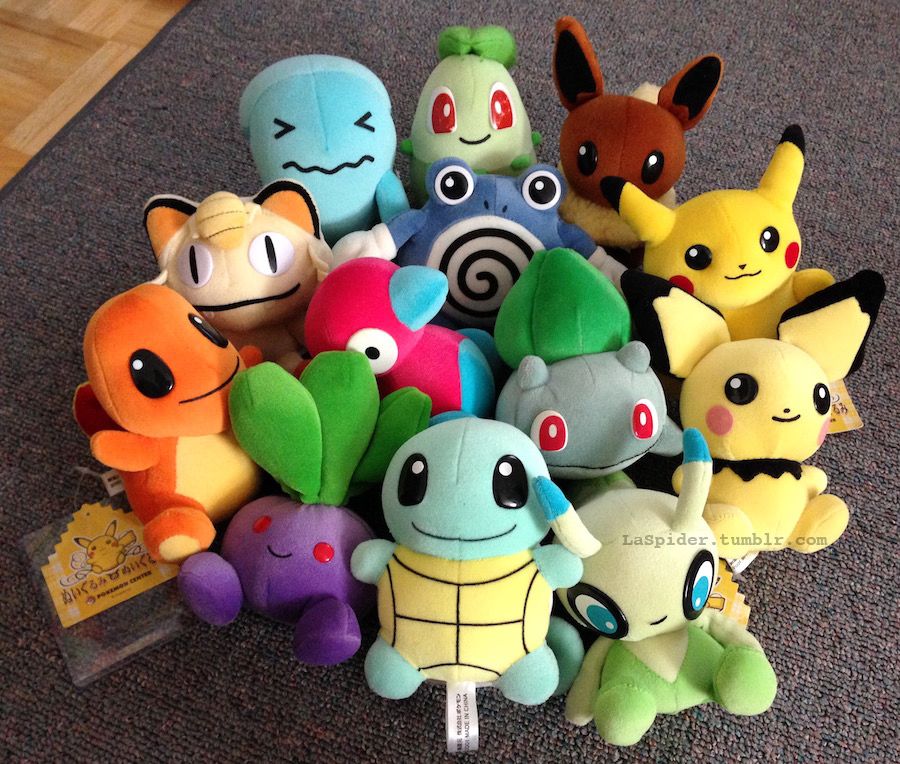 And with this new addition, I now have 13 plushplush!
I just have 6 left (Clefairy, psyduck, gengar, totodile, cyndaquil, and Larvitar.) but I'm going at my own pace with them. I'm not searching for any atm.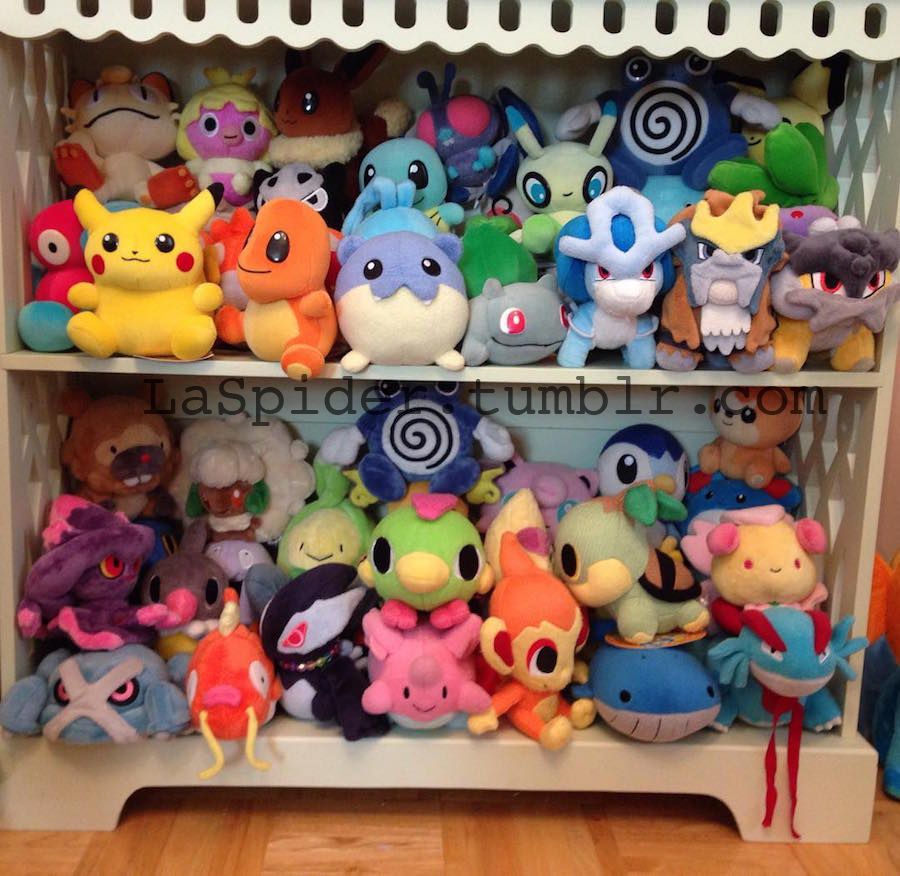 With some adjustments, I was able to squeeze her in there!
I'm running out of room on the famous pokedoll shelf ;_;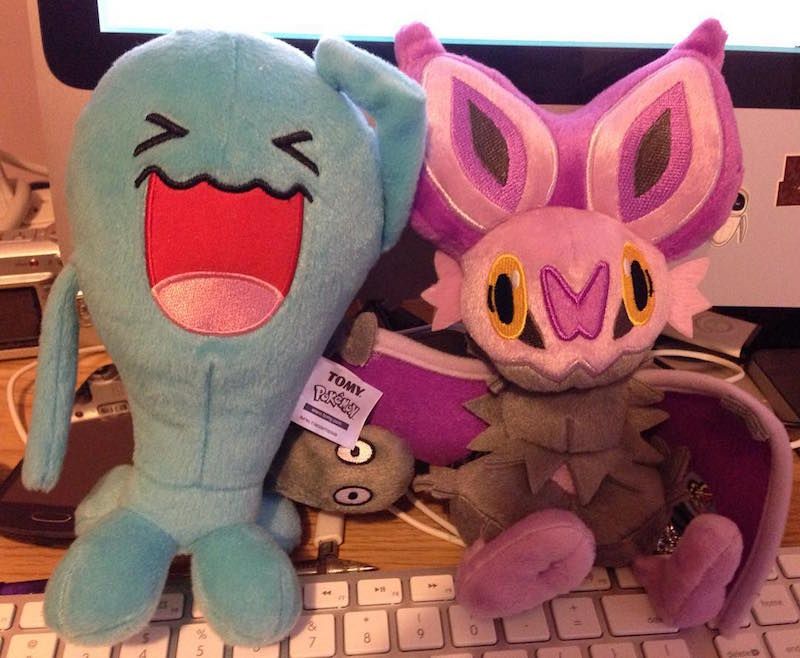 I headed to Target one day, and found a Noibat, and of course loving wobbuffet, I had to get him too XD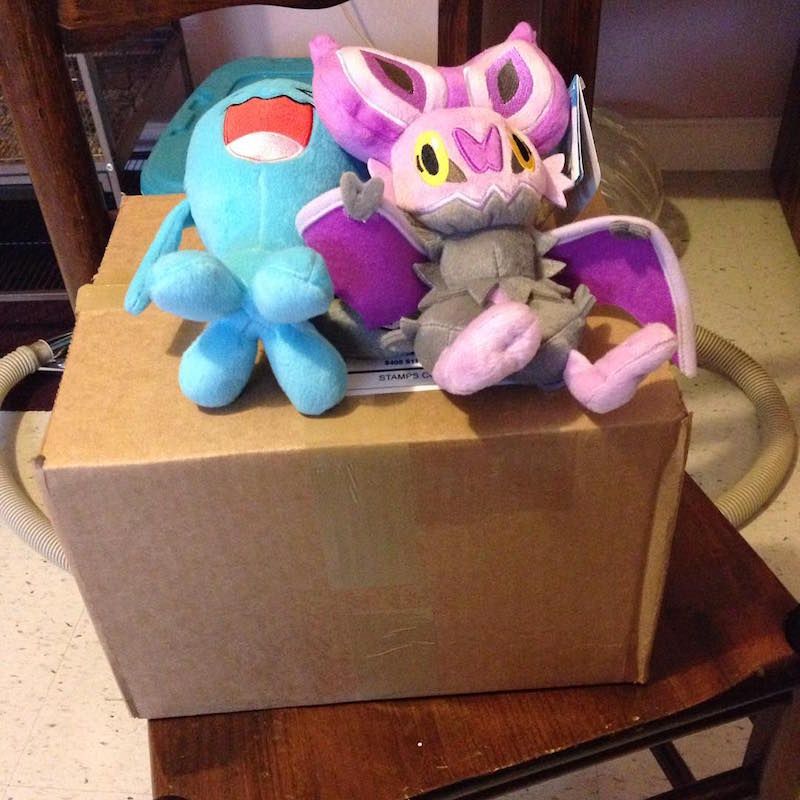 And of course, when I got home, my package from my middleman arrived!
IGNORE EVERYTHING IN THIS PIC THAT ISN'T POKEMON!
But Meowth kuttari popped up on Y!J, and I won her after a bid war.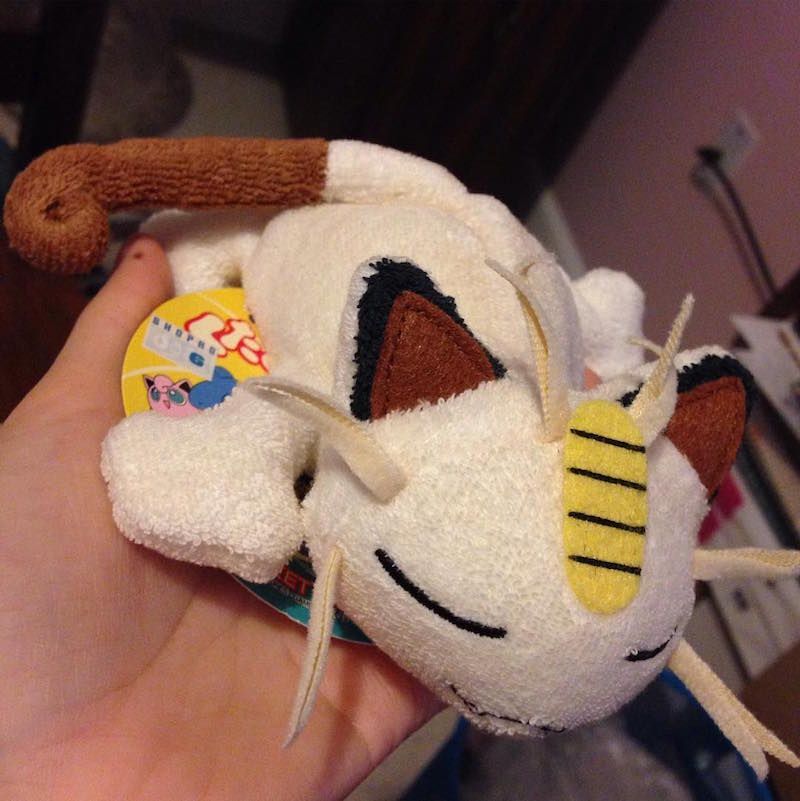 Look at this precious kitty sleeping! She's too cute!
Lately Yahoo!japan has been quiet with rare listings. Nothing seems to catch my eye, nor nothing from my wants list neither.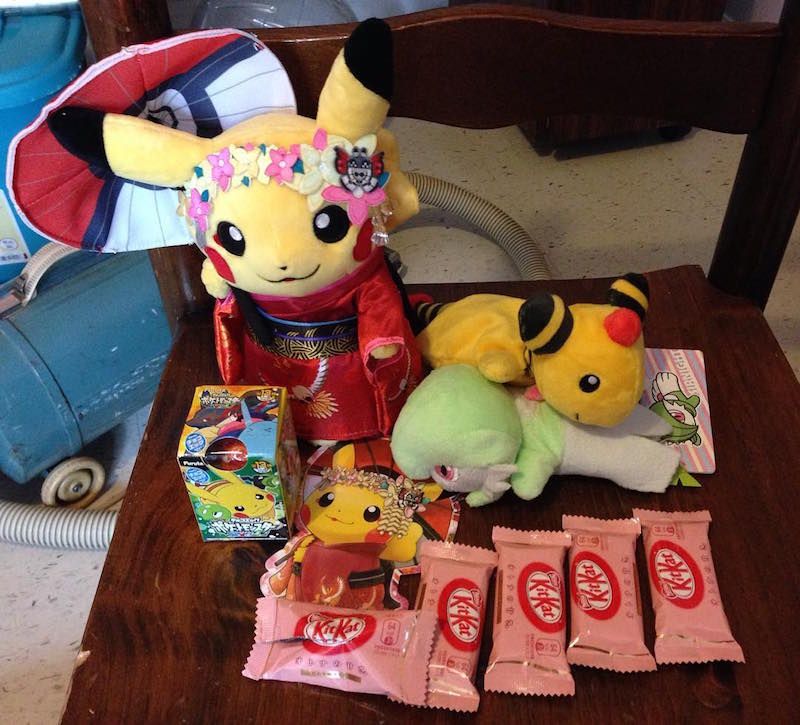 My package from
kitzune arrived!
The meiko pikachu is literally to die for. It's so gorgeous and detailed! I even feels sturdy as well, despite the extra details and features.
The kuttaris are adorable as well! Gardeviour is a cute chubchub.
I devoured all of the snacks <3 Thanks so much, I really appreciate it!
and let's take a peek on what I got inside the egg...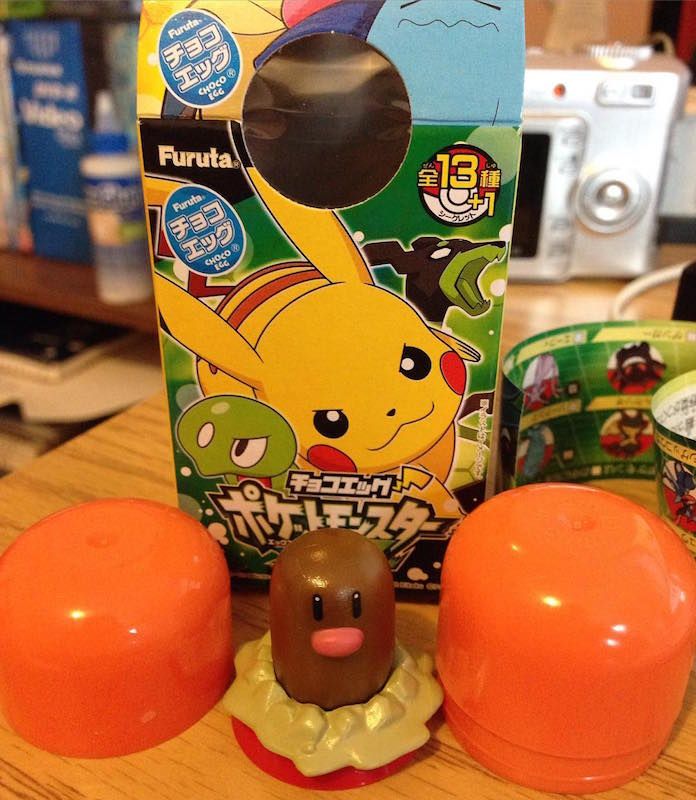 Man, eating the gg felt like i was eating a kinder egg. I wish those weren't banned in the USA X(
Diglett is what i got from inside! Isn't he cute?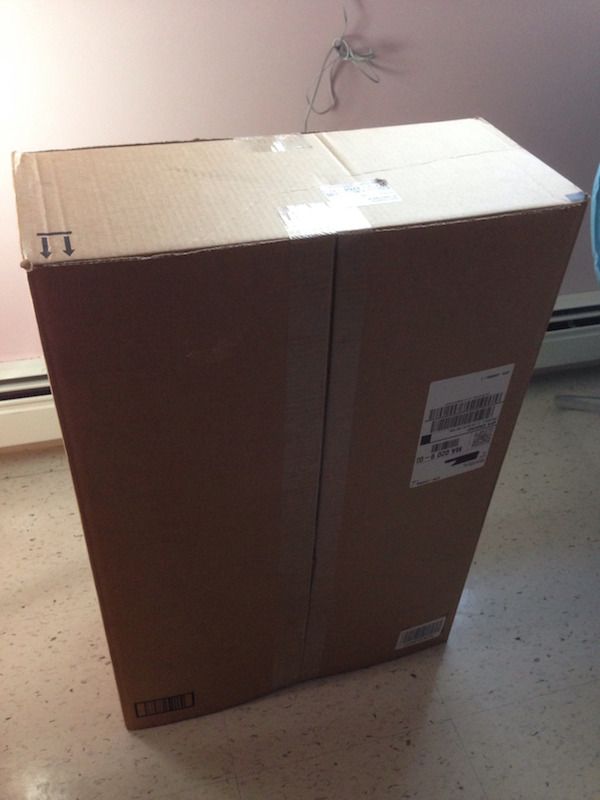 Now for the biggest get! I saw that pokemoncenter.com got new items, but restocked on one thing I had my eye on...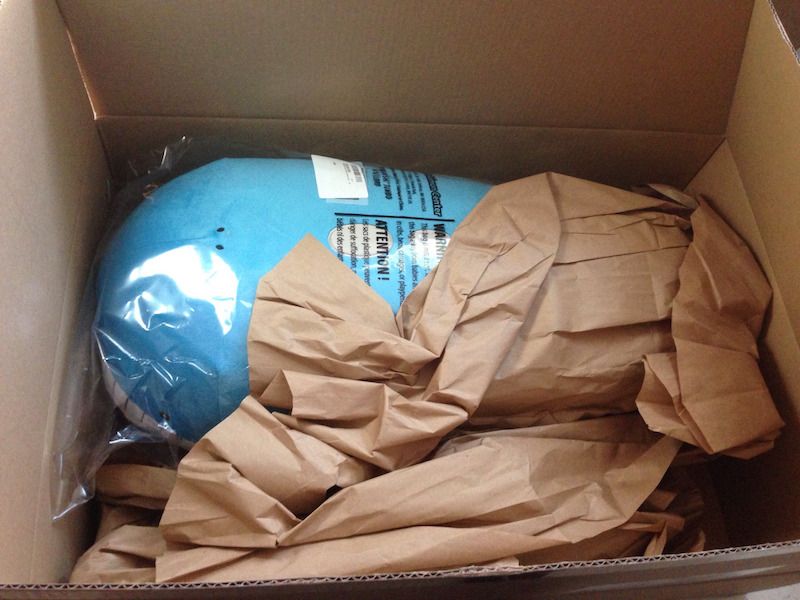 WHAT IS THIS GIANT BLUE THING?!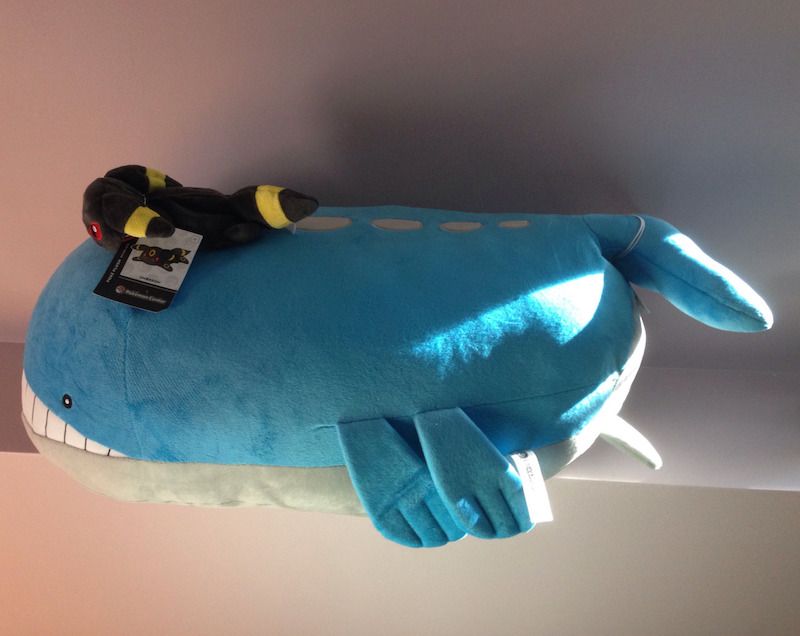 GIANT WHALE!
... and Umbreon kuttari XD I bought him to make the free shipping option, and cause I wanna finish my awake eeveelution kuttari set.
IT'S TIME FOR WHALE SPAM!!!
ALL ABOARD THE KUTTARI EXPRESS!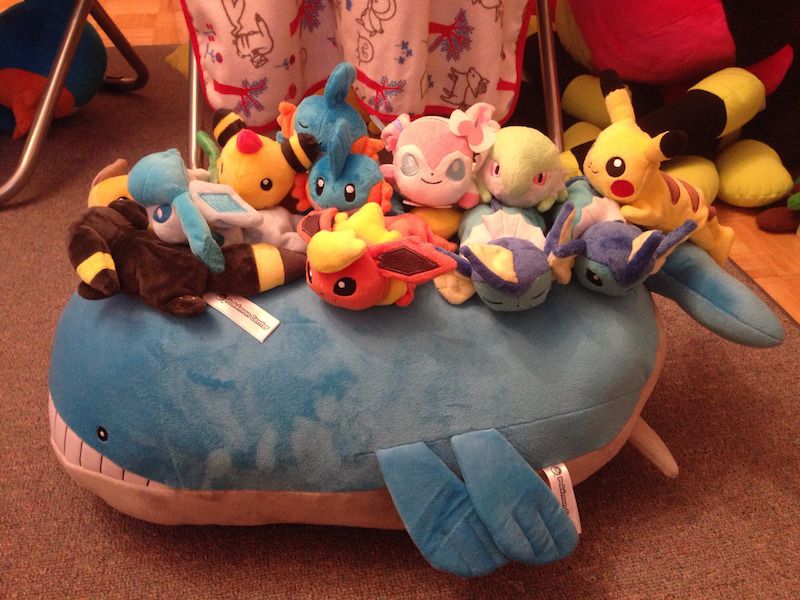 But I have been contemplating if he should display my kuttaris XD He's the perfect size for them.
I seriosuly love him! I also was expecting him to be a bit bigger, but he's around the same size as the sleepy Mudkip, which is fine!
_______
well, time for work gets, although they're severely lacking this time... :P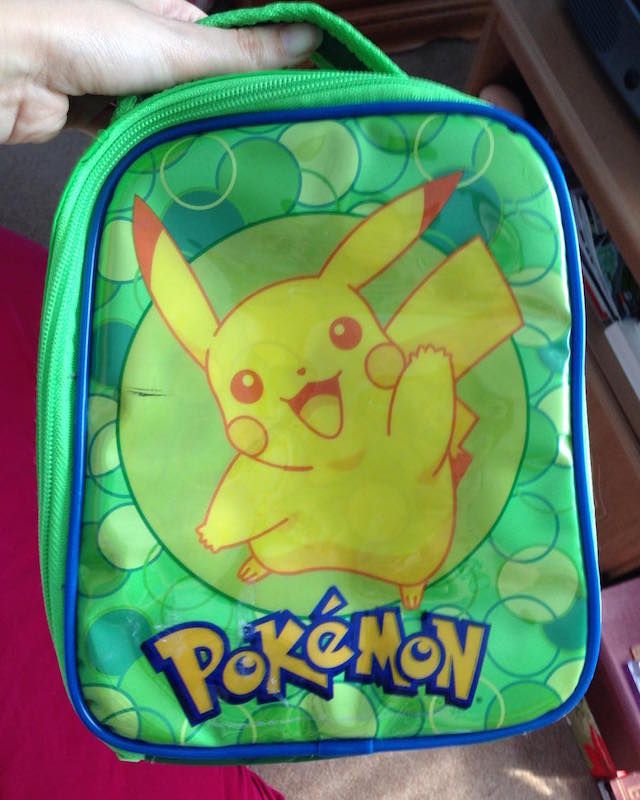 Lunchbox!!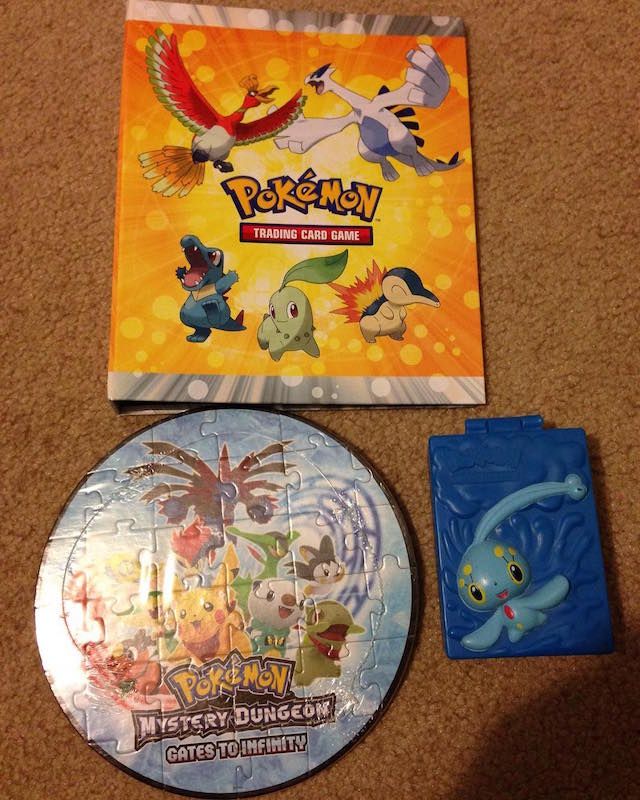 Mini binder, mystery dungeon puzzle, and some manaphy deckbox from BK?
Not much pokemon stuff has been showing up D: I hope that changes.
Well, that's everything for now. Thanks for reading everyone!!