Now that I'm home on break, I can finally give you guys an updated inventory of (almost) my entire Bulbasaur collection.


bulbaSAUR!

Main shelf!
Close-ups to follow; this is the bulk of my Bulbasaur collection... only 5 items aren't pictured.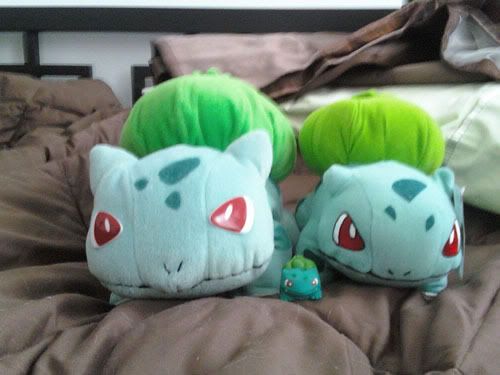 Large plush
Big Bulba (left) and Cranidosaur (right) are here at home and imageable.
(Kid for size comaprison.)



The other items not pictured are the 10th Anniversary Bulbasaur PokeDoll and the Pokemon Time plush, as well as this card.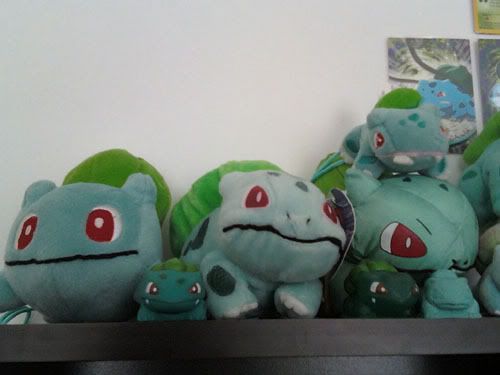 Plush:
♥ Miniature old-style Pokedoll ♥ Small Play-By-Play
♥ UglySaur ♥ Bath Buddy Bulbasaur
Figures:
♥ Old-style Kid ♥ Old-style Clear Kid
♥ Bulbasaur Eraser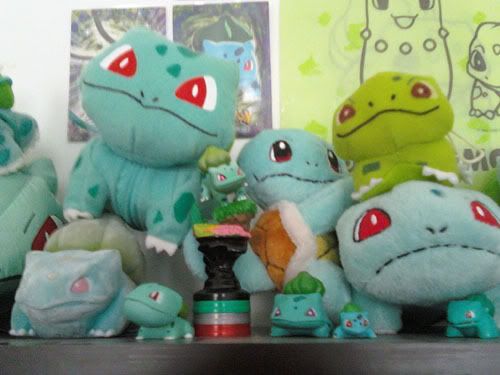 Plush:
♥ New-style Reverse-Pokeball, Flatheadedsaur ♥ Legit Shiny Bulbasaur
♥ Squirtle Hugging Bulbasaur
Figures:
♥ Fuzzy Funwari figure ♥ Bobblehead
♥ Chess piece ♥ Bootleg TOMY
♥ Playset figure ♥ Random bootleg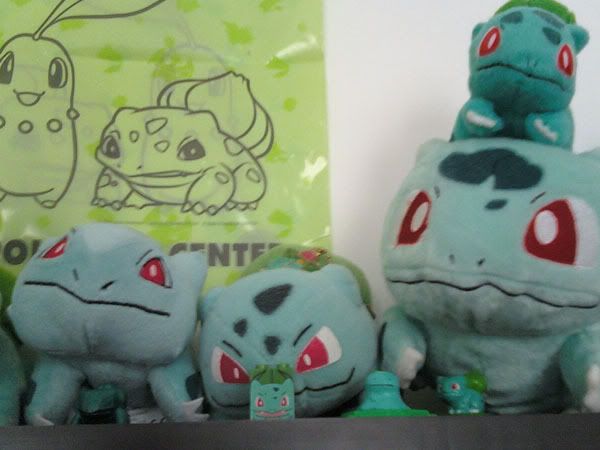 Plush:
♥ Weird stand-up Bulbasaur ♥ Treatkeeper
♥ New-style Friends Plush ♥ May's Bulbasaur, sans plant (from a Hong Kong seller, go figure)
Figures:
♥ Dark green rubbery figure ♥ Megablok
♥ Dittosaur Stadium figure ♥ Minicot
Flat:
♥ Ivysaur metal keychain, standing in for the Bulbasaur that's on my keys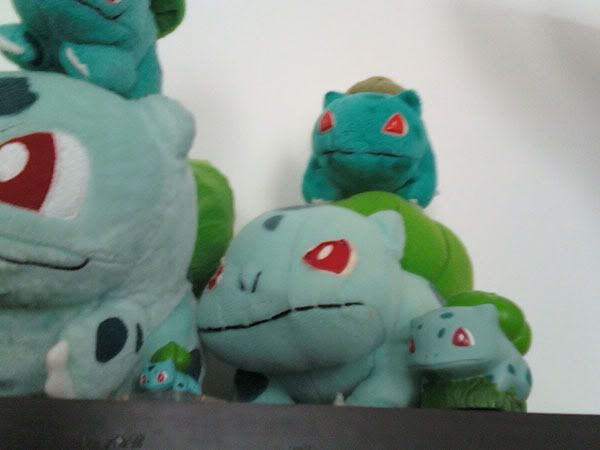 Plush:
♥ Old-style Friends Plush ♥ Medium Play-By-Play
Figures:
♥ Pokedex Figure ♥ BK Shooter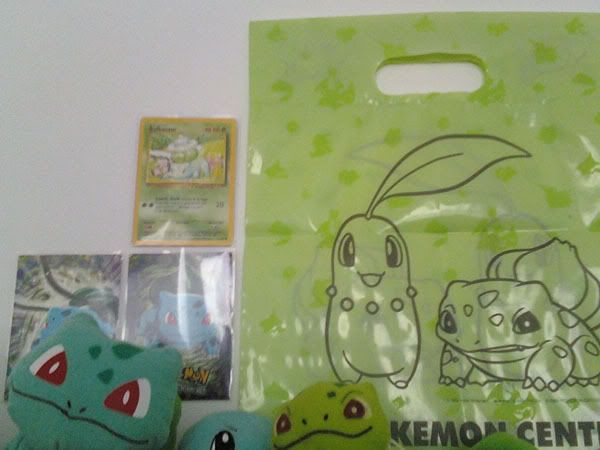 Flat:
♥ Base Set Bulbasaur ♥ Topps (1)
♥ Topps (2) ♥ Chikorita & Bulbasaur Pokemon Center Bag

</center>

Hooray!

Feel free to direct me to your Bulbasaur merch, I might not bite, but hey, it's the holiday season, I'll have money soon... and I do love Bulbasaur dearly.

When I get back to school, maybe an update of my other collections (Cacnea and The Bats).