I've got a ton of gets that I'm eager to share! Will be picture heavy.

I'll start off with Arceus! I really binged on him lately.


BanPresto figure. I've had the pearly version since it first came out (I got it MIB), so I finally decided to get this guy. He was only $6! From Y!J


I got the normal version of this! The sellers on FJ were kind enough to email me asking if I wanted it with or without the box, and told me that with the box it'd cost $10 to ship (to them). So I went without box!


Arceus strap! I bought it from Splash today, along with a chougetto to paint into the fairy plate.


Clipping figure also from Splash.


Arceus pokedoll MWT! This exact one, actually. I won him on Y!J for $13


Silver Arceus chougetto! I decided to browse the German eBay one day and that was the first result. Got it for $6. And to think I was going to spend $30+ for it in a bid war lmao


Normal Arceus zukan

from white_chocobo




Sparky Arceus tomy from white_chocobo


Arceus Matte tomy from Y!J
Things I got that I don't have pictures for;
-Arceus poison plate chougetto

from white_chocobo


-Arceus tomy (to repaint into fairy plate)

from white_chocobo


Next, some Giratina gets!


This lot from katielegends! I got it for Giratina. The others will be in sales once they're in my possession. I have two; one to keep on display, one to use on my key ring.


A different release from the one above!! This was a lucky Y!J get.


Another altered form Giratina pokedoll figure! It's the second release version.


Dialga UFO charm from Splash. From the same set as Giratina!


I got the figuarts of Lucario (finally)! Obtained from the comm member Riolu.


Speaking of figuarts, I pre ordered this guy today! It's an S.H, Figurearts of Charizard. Scheduled to release in November! Comes with a bunch of cool stuff. It's limited edition or something like that. Better than paying $250 for a first release like I was going to lmao

That's all for my gets!


High priority;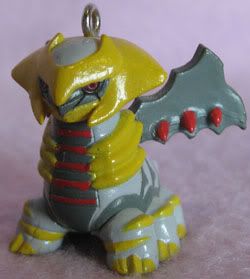 Giratina altered round charm/UFO charm


Giratina european figure (pref. figure only)


-Clear Arceus strap

Low priority: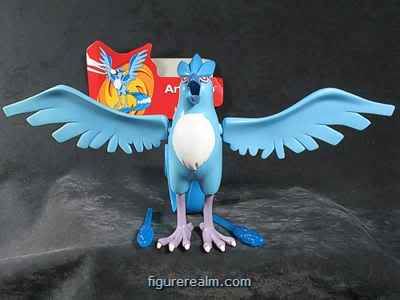 I found one of these on eBay MIP, but I kinda don't want to pay that high of a price for it.


Charizard Nendoroid

I also updated my sales and added a few more stuff. http://giratina.livejournal.com/3599.html rules & whatnot are over there!

Preview of new items
I think that'll be my last sales update for a while ;v;