Hello fellow pkmncollectors!! It's been a really long time since I've last been on here! I've changed my username from "squalls_scar", but maybe you'll recognize me from my collection photos or even my bountiful Raichu icons?

I wanted to drop by because Pokemon Worlds is quickly approaching, and I'm thrilled that I'll be able to go for once seeing as how close it is to me this year!! I hope to meet some of you there! But first I should re-introduce myself~

My name is Jan, and I've been a pkmncollector since 2010. Before I joined, I didn't have much Pokemon merch besides the occasional toy from whatever local retailer. It wasn't until I decided I wanted a matching set of dolls for the Pikachu evolution line that I learned about Japanese Pokemon merch. My mind was BLOWN. As I researched the possible sets of dolls I could get for the Pikachu line, I had the urge to collect beyond that. I started to grow very fond of Raichu (I always had eyes for Pikachu growing up; to be honest, Raichu scared me as a kid), and eventually I ended up with the collection I have now.

My collection isn't limited to just Raichu though! I collect whatever tickles my fancy! Though I guess my biggest side collections are for Vulpix (so glad it is getting more merch these days AND A NEW FORM), Fennekin, and the Eeveelutions. If you did not know already, foxes are my favorite animals. <3

Here is my current set up for MOST of my displayed collection (unfortunately I have tons of stuff still boxed up or at home). It's a little messy and has tons of Raichu overflow... I wish it was set up better, but I'll leave it like this for now, haha.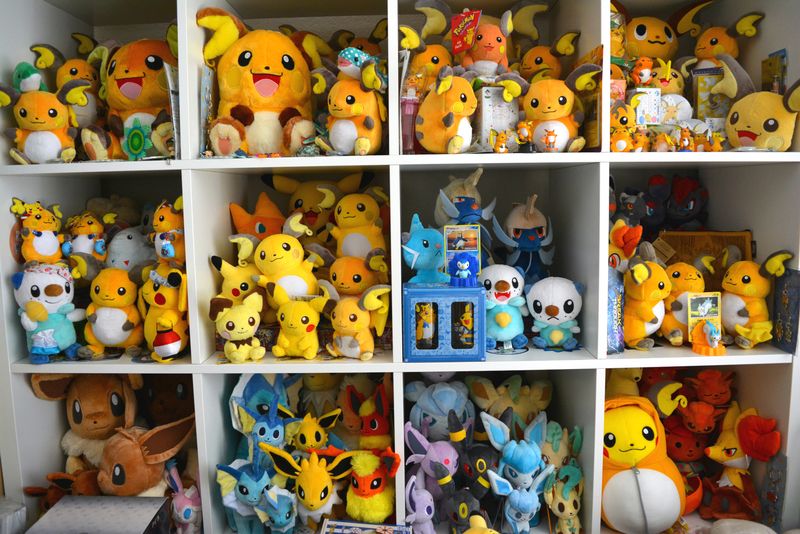 Here's my even messier collection back home. (-u-;)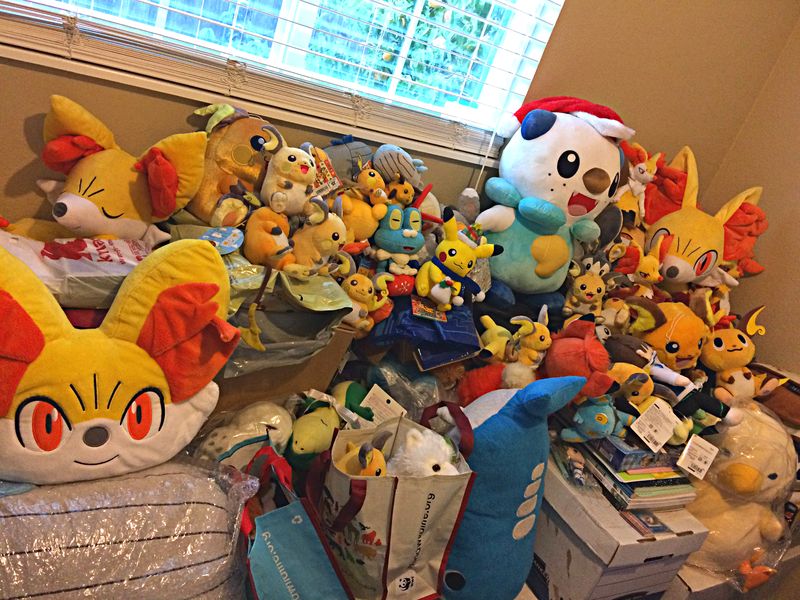 And one of my treasures! A custom made life-size Raichu doll by Channing (aka Sewgoods).



And like most collectors, I have to make more space for new merch... So please take a look at my current sales!

RULES AND INFO:
-I received sales permission in June 2010, granted by denkimouse.
-My feedback: http://feedback.pkmncollectors.net/feedback/view/squalls_scar/
-Items come from a smoke free, pet free home.
-I only accept payment through Paypal.
-No trades at the moment.
-Holds are allowed for a maximum of five days; payment is expected by the end of the fifth day or else it will be released.
-Listed prices do not include shipping and fees.
-Plush dolls will be mailed in a bubble mailer unless the buyer requests a box or if the purchased item(s) is too large.
-I am not responsible for lost mail, but I will do my best to help with a lost item.
-If you have any questions about any items, feel free to ask! :)

Don't be alarmed to see these. They're my dupes. XDDD I just need to make more space for new Vulpixes!! I don't need dupes as filler anymore, hahaha.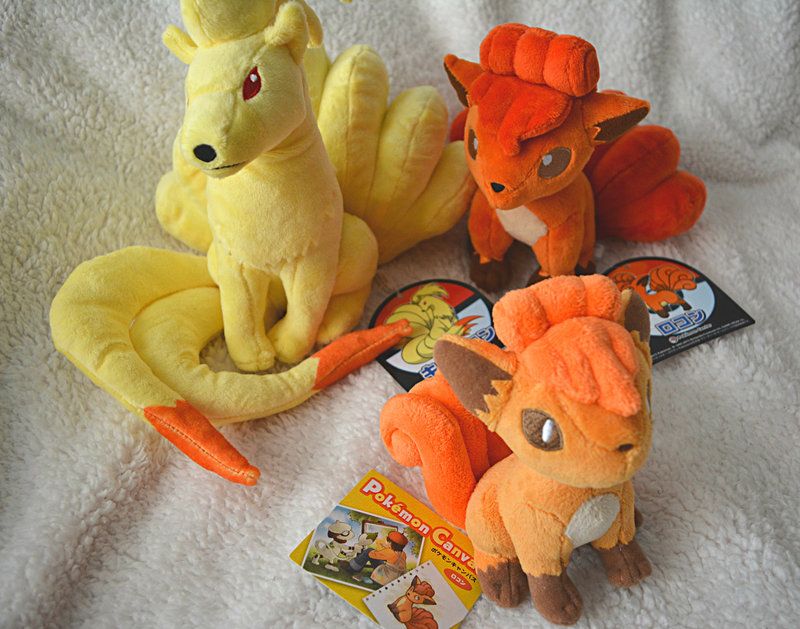 Ninetales Pokemon Center doll: $35 SOLD
Vulpix Pokemon Center doll: $20 SOLD
Vulpix Canvas doll: $65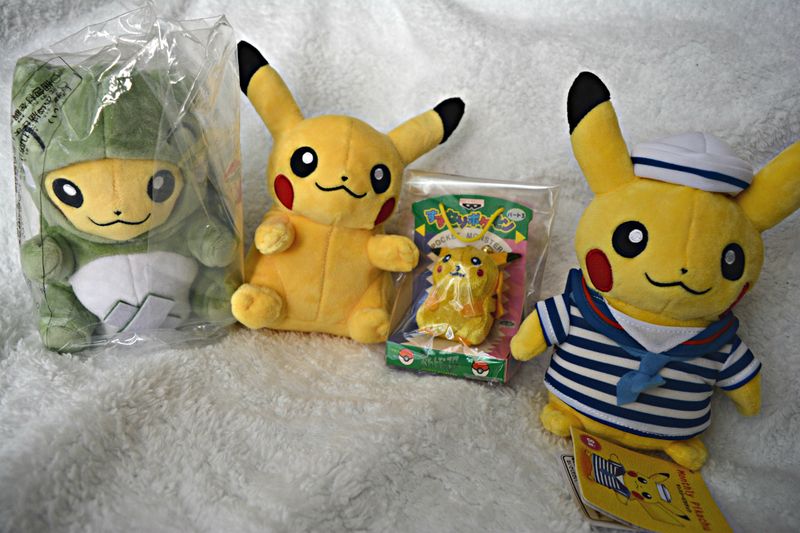 Substitute Pikachu doll: $25
Pikachu doll (used to be Substitute Pikachu, but I took his clothes and tag): $10
Pikachu Bell plush: $15
Sailor Pikachu (Japanese ver): $15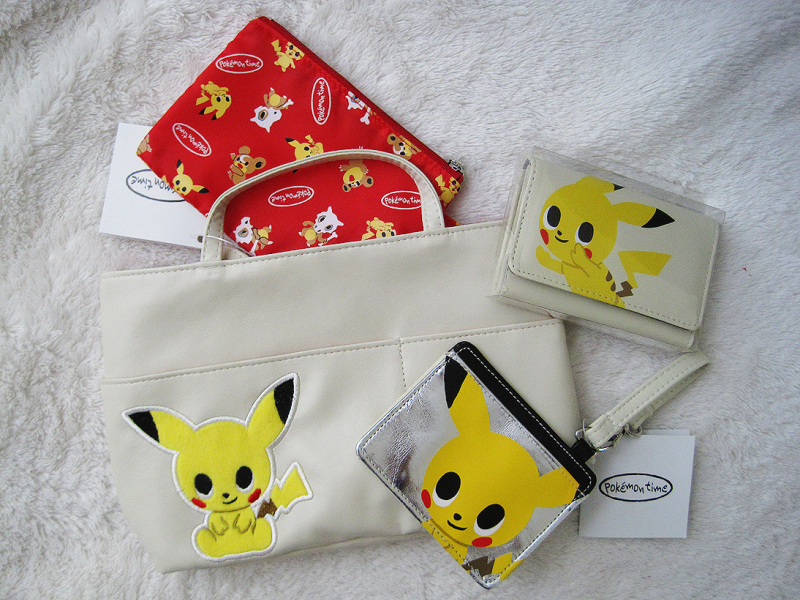 Pokemon Time Pikachu card case (looks like coin purse): $20
Pokemon Time Pikachu pass case: $15
Pokemon Time Pikachu tote bag (see pic below for the lining and mini pouch inside): $25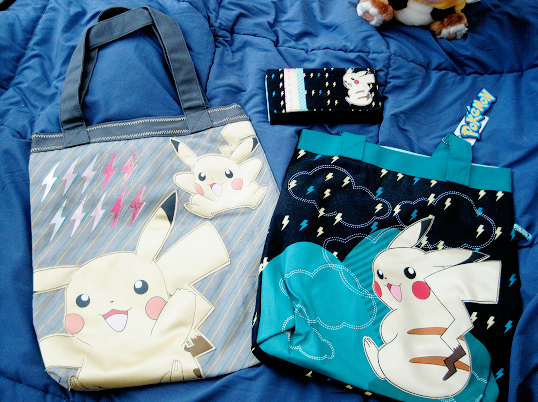 Black and green Pikachu tote bag: $35
**OTHER ITEMS IN PHOTO ARE NOT FOR SALE**


Thanks for looking!! :)