Hello everyone!

I'll be back in Japan soon, and so I'll be re-opening my Pokemon Pick-up Services while I'm there!

This post will mainly cover some up-coming Banpresto prize releases, but I'll be able to offer a more comprehensive list of pick-up items once I'm back and know exactly what is in stock.



I was granted sales permission on February 19th, 2013 by entirelycliched.
You can view my feedback here: http://feedback.pkmncollectors.net/feedback/view/kitzune/

I ship from Japan.

Items come from a non smoking and no pet household.

I take Paypal ONLY.

I am not responsible for items damaged or lost in the mail.

I have the right to refuse sale to anybody for any reason.

In general, I ask for payment once items are in hand.
With this in mind, do not place a pre-order if you are not committed.
If you cancel after I have already purchased the item, I will give negative feedback.

Prices do not include shipping, except where stated.

Some items I won't be able to give a shipping estimate - please understand this when placing an order.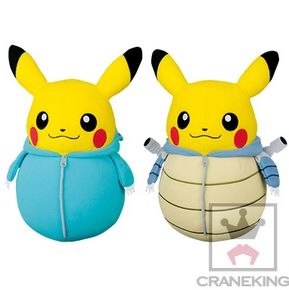 Pikachu Nebukuro Collection Large Plush - Blastoise, Venusaur

1 plush = $30 + shipping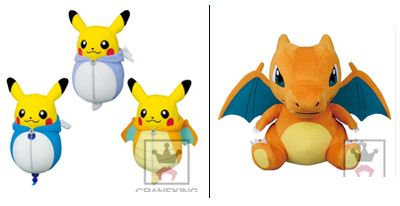 October 18th Release

Pikachu Nebukuro Collection - Dragonite Line (Dratini, Dragonair, Dragonite)

1 plush = $20 + shipping

Korotto Manmaru Large Plush - Charizard

1 plush = $30 + shipping

Waitlist Prizes





The following prizes are currently out in Japan. I am opening a wait list for these prizes now, and as long as the prizes are still available, I will offer pick-ups on a first come first serve basis.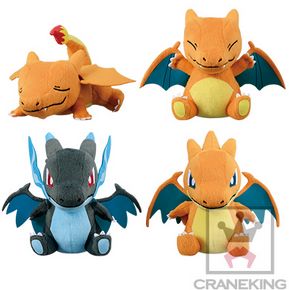 Kororin Plush - Charizard Edition
(Charizard - sleeping, sitting | Mega Charizard X | Mega Charizard Y)

1 plush = $20 + shipping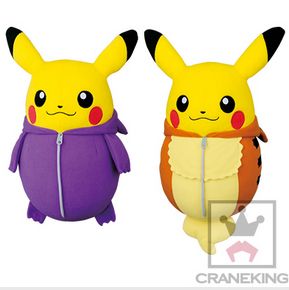 Pikachu Nebukuro Collection Large Plush - Gengar, Growlithe

1 plush = $30 + shipping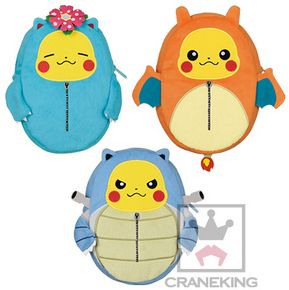 Pikachu Nebukuro Collection Pouches - Venusaur, Charizard, Blastoise

1 pouch = $20 + shipping


I also made a new Banpresto prize page so for those following my old post, here is a link to the new post: Banpreseto Prize Pickups

As always, feel free to leave a comment with any questions you might have, even regarding merchandise not included in this post.

Thanks for looking!