Hey y'all! If you're feeling crafty, I'm selling Umbreon and Raichu patterns: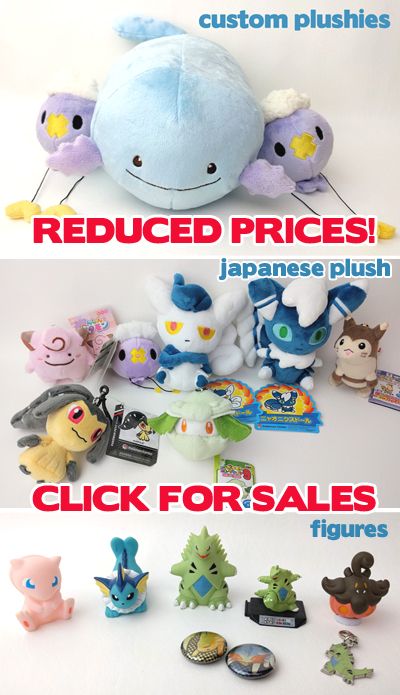 Custom plushies:
Wooper Roll: $57->$49
Drifloon: $33->$28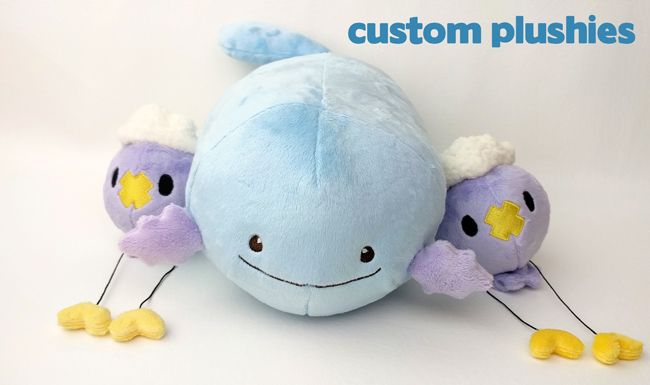 Prices negotiable if you buy more than 1 item. Prices don't include shipping. I ship from the USA.

All plush are new with tags, Japanese release (except Mawile)
Clefairy Ditto: $15->$12.00
USA release Mawile Petit: SOLD
Meowstic female and male: $18/ea->$14/ea
Furret MPC: $50->$44
Cottonee MPC: $12->$9
Drifloon Petit: $38-> ? (make an offer)



Mew, Vaporeon, Tyranitar kids: $3->2 ea
Tyranitar battle museum: $4->$3
Pumpkaboo American Tomy with stand: SOLD
Tyranitar charm: $6->$4
Pikachu & Mudkip artist pins: (1 free with purchase)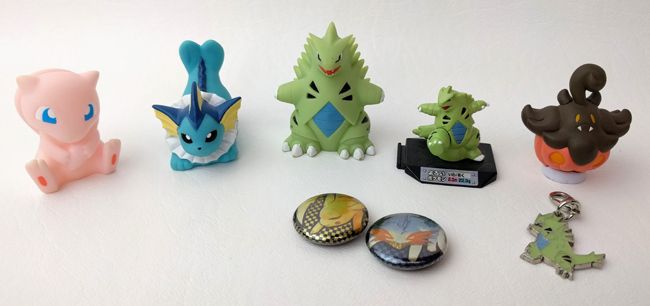 Feedback link: http://feedback.pkmncollectors.net/feedback/view/juumou/
Feedback link 2: http://pkmncollectors.livejournal.com/5132873.html?thread=162364489#t162364489
Sales permission had been grandfathered.