So I have a friend who was somehow unaware that I don't play the TCG anymore when we were trading gifts, and since he didn't have the receipt )Threw it away lawl) I can not return them to the store, so I'm gonna sell them here cheaper than they normally are.

I was given permission to sell in pkmncollectors by entirelycliched on 2/11/2013

My feedback ----> http://feedback.pkmncollectors.net/feedback/view/bacentrekkes/

I mail out from within the US (30189), and it will take up to one week (Usually mail on tuesdays and saturdays only)

Please be able to pay within 24 hours. Not open for trades.

First person to say 'Committed to buy' before other people gets claim on item(s).

Do not ask me to send an invoice, I've had a bad experience with it.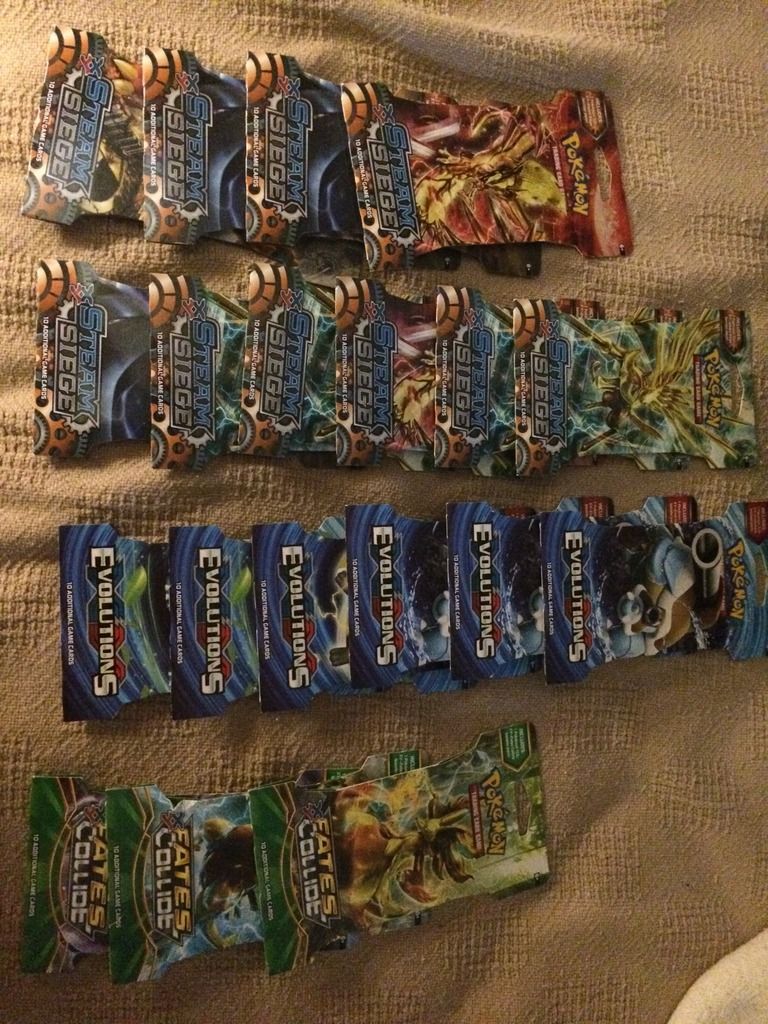 I'm asking for $2.25 per boosterpack. Willing go to $2 each though if someone buys them all at once.

Also I'm terrible at taking pictures, so it's sideways.