Click HERE or the image to go to my sales post!



Also I'm still looking for the following Pokebox charms with package:

Lollipop 2nd release: Espeon, Glaceon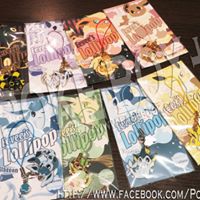 2014 Eevee and Leafeon 1st batch charm (Eevee is the left one in the picture)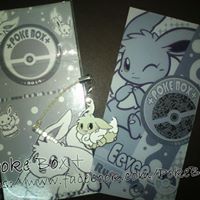 Because I'm pretty broke recently (thank you Pokemon Center) I'm looking for trades rather than buying. Well if the price is ok I'll definately buy though.
What I can offer:
Lollipop 2nd release Eevee charm
Lollipop 1st release Flareon charm (without package)
2014 Vaporeon and Sylveon charms


I do have duplicate coins that I can offer but I've packed them for the move so I can't take pictures of them.
I believe I have shiny pink, bronze and shiny silver Sylveon, gold Jolteon, shiny silver Vaporeon, bronze and gold Leafeon, both silver Glaceon, non-shiny Espeon and Umbreon and yellowish bronze Eevee at least. And because some of them are already brought to San Deigo by my husband... I probably won't be able to ship them at this moment, but I'd like to know if anyone would like to trade. I don't need any more coins (maybe except for another Flareon I'm thinking of spraying it "shiny").
For the "more popular" coins for example Sylveon and Eevee, I'll only accept trading at least 2 charms for 1 coin. For other coins I can accpet 1 for 1. Since I probably can't ship coins now, we'll need to do a "hold" for each other.
Have a nice weekend!