Hello! I've updated my sales with some new items including some gachapon styluses and Sun and Moon Battle wheels.

International shipping is cheap as always!

Teaser pics for attention:



**Sales Permission granted on March 14, 2015 by
areica96 on my old account
faleepai
**My old feedback is here
**My new feedback is here
*All Community rules apply.
*I will not sell to banned or non-community members!
*All sales are final, no refunds.
*Haggling IS allowed just be reasonable, but don't be offended if I decline your offer
*Backing out of a commitment will result in negative feedback
*Prices DON'T include shipping unless it says (price) shipped
*You can ask questions! I don't bite (Ф∀Ф)
*Commitment takes priority
*Please be clear if you are committed to an item
*Minimum purchase is $5
Payment:
-You MUST pay within 24 hours unless we have arranged something.
-Paypal ONLY!! No exceptions!

Shipping:
*When a package gets shipped it is out of my hands
*Shipped prices don't include shipping to international places.
*Most packages are shipped first class (But can be shipped Priority if you want it to/ if it requires it)
*I ship internationally. Shipping is never bad as long as I can fit everything in a large envelope.
*Packages will be shipped ASAP
*I ship from Atlanta, GA USA

Trades:
Not right now, sorry.



Alolan Sandshrew, Jigglypuff, Komala, Tapu koko, Tapu lele, Tapu Fini, Tapu Bulu tops $2 each

Pikachu top with spinner $3 x2
Nihilego top with spinner $3 x2


Lunala Top with spinner $5 x2
Solgaleo top with spinner $5
Torracat Top $5


Dusk Lycanroc Stylus $7 x2
Golisopod Stylus $5
Nihilego and Pikachu Stylus $3 each

Can be used on your 3DS!




Pikachu/Rowlet large Poster $2



Faces that go with Pika/rowlet poster will be cut out and included with poster above

Mini game pieces $5 for all
Alolan Vulpix, Mimikyu and the starters are on them



Click for Fullsize!
All Karutas in this picture are $2 a set
(a set is a BW card and a colored card of the same Pokemon)

GONE: Mudsdale



Click for Fullsize!
All Karutas in this picture are $2 a set
(a set is a BW card and a colored card of the same Pokemon includes pika and his many cards)

GONE: Marowak



Click for Fullsize!
All Karuta sets on the top row are $5 a set

All the rest are $3 a set

(a set is a BW card and a colored card of the same Pokemon)

GONE: Vulpix, Rowlet, Lycanroc,

Alolan Raichu, Decidueye, Popplio, Primarina,, Litten, Incineroar, Solgaleo, Lunala and Cosmog





I phone 5C case feat lots of Kanto Pokemon $5
Raichu, Pika, Growlithe, Vulpix, Charizard, etc.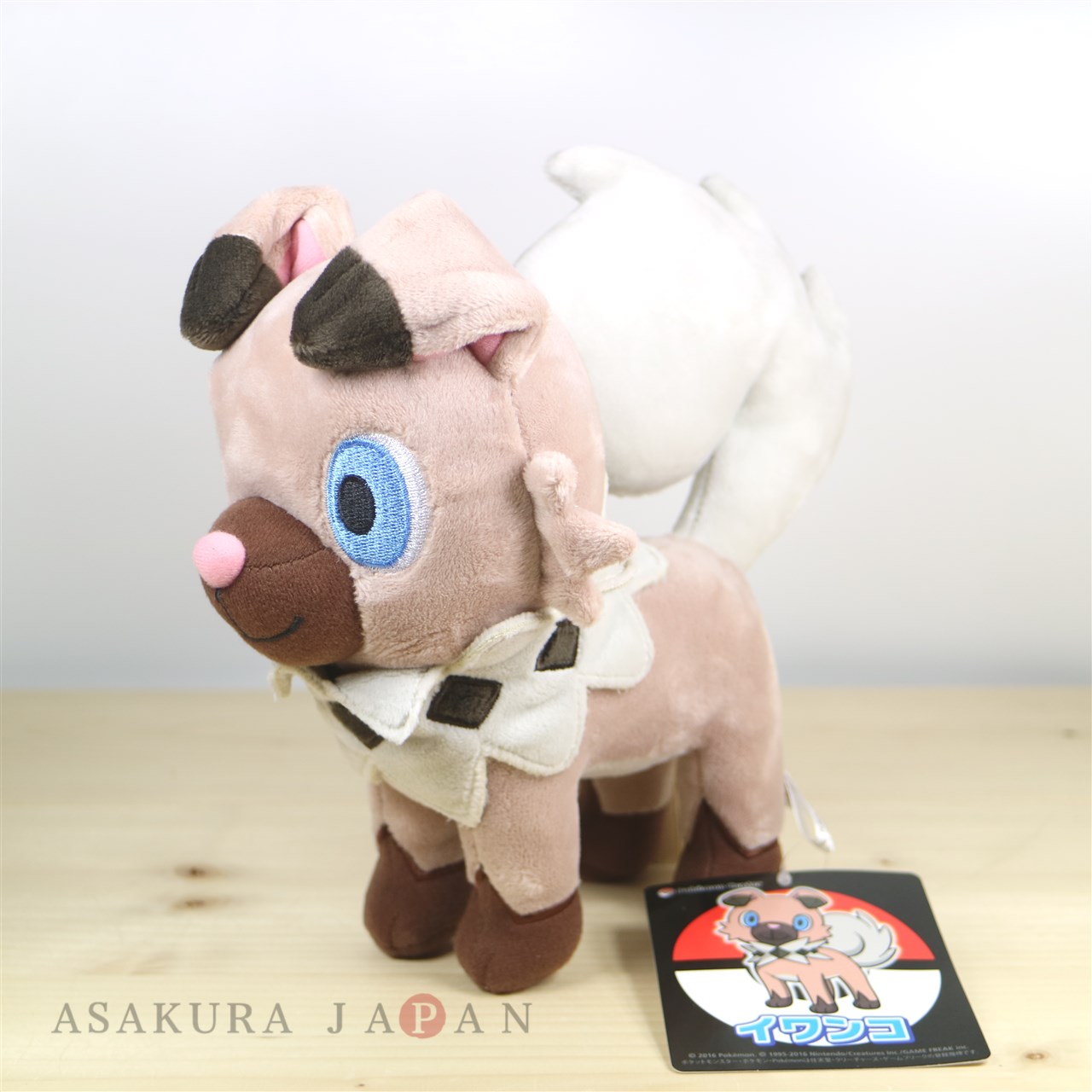 MWT Japanese ROckruff $14
Forgot to take a picture so I have to use this one



Reshiram US DX Pokedoll MWT MIP $40 x4 left
Zekrom US DX Pokedoll MWT MIP $40 x5 left
Or both for $70

I have quite a few of both of them so if you want 2 Reshiram or 2 Zekrom instead of 1 of each it is still $70 for both



Volcanion MWT Banpresto $10
Zangoose TTO Pokemon Time plush $15 $12
Samurott Banpresto TTO $7
Typhlosion Custom plush 12 inches long $10



Volcanion Korroto Manmaru MWT $5
Zorua mini strap plush $2
Archen Tomy Plush TTO $15 each $10 each
Archen MPC plush MWT $7
Volcanion MPC TTO $2
Purrloin Canvas TTO $7
Purrloin rare TOMY plush TTO $15 $10
Tyrunt US Pokecen plush MWT $15 $10
Dewott Jakks TTO plush $5



Shining legends Collectors Chest Extras
Tin $5
Stickers $.50
Notepad $1
Pencils $.25 each
Mini Binder $1



Ho-oh and Lunala Tins $3 each



Mcdonalds Promos some are a bit bent due to the way they are packaged
$1 each
Pikachu, Cutiefly, Crabrawler x2, Cosmog, Pikipek, Litten


Rowlet General Mills special Holo $4

Ash's Pikachu Promo cards $1 each
Kanto, Hoenn , Sinnoh x2, Unova, Alola x1



Build a Bear Vulpix promo $5
Jumbo Mega Lucario card $3



Crimson Invasion Toys R US lot $10
Comes with Togedemaru figure, Jangmo-o Promo and Collectors album



Crimson Invasion Prerelease empty boxes $2 each
Crimson invasion Prerelease pamphlet $1


Beautiful Sapporo Grand Opening Playing card set $8
Never used. Mint in box
Has Rowlet, Alola Vulpix, Glaceon, Leafeon and others

Lycanroc midnight kid figure MIB $7
Lycanroc Midnight MIP chupa $5
Rockruff with you charm MIP $5

Figures on the left are $3 each
Zangoose TFG, Samurott Moncolle, Samurott TOMY, Tyrunt, Zangoose zukan, Lucario zukan

Figures on the right are $1 each
Dewott TOMY, Dewott kid, Lucario keychain, Samurott TCG figure, Reshiram Bath salt, Zoroark Bath salt, lucario zukan missing aura sensors, lucario suction figure, lucario choco egg figure



Raikou Chain $1
Raikou mini clip $1
Raikou clear strap figure $2



Bulbasaur keychain $1
Tissue Packs free with purchase
Mega Charizard tissues are gone



XY diance movie pencil board $1
XY blank notebook $1
XY Pencil box $4
XY metal pencil box $4
XY pass case $2



Johto mini museum things $1 each (each comes with a box like the one on the left)
Chickorita, Cyndaquil, Sneasel, Pikachu, Pichu



Johto moving keychains $1 each
Pichu, Pikachu, Cyndaquil, Teddiursa



XY CD $2
Noivern stamp $2
Noivern Jelly Free with purchase DO NOT EAT
Noivern disk $1
Noivern gold coin $1
Noivern black coin x2 $1 each



Drampa lot $5



BW2 clearfile holder $2



Noivern clearfile $4
Johto clearfile $3



Pokemon moon sticker sheet sealed $5
Has Wimpod, Rowlet, Alolan Raichu, Lunala, Kukui, Lillie and etc.



Alola starters Kuji clearfile $4
Has Rowlet, Litten, and Popplio on it
Pokemon Anime 1000 episodes clearfile $5
Has Mimikyu and Rowlet on it



Unova pokemon clearfile $5
Unova Pokemon pencilboard $4