Hello everyone!
Long time no post! I'm in the process of preparing to move, and I've made the decision to narrow down my collection to PC plushies only for everything except for my Bulbasaur collection. So I've got quite a few plushies that are in need of new homes! I'm not quite sure how to price some of these so please feel free to make me an offer!


I ship from the U.S. and can ship internationally

I ship from Texas and use bubble mailers/packets. I ship out within one week of purchase

I only accept PayPal

I do not sell to banned members, people I've left negative or neutral feedback for, or through P.M. I do not ship to Macon Georgia.

All of my quotes and prices are in U.S. dollars

My sales are first come first serve (if you do not respond within 24 hours, I will move on to the next person in line)

Please specify if you are asking for a quote or are committing/claiming a slot :)

All items come from a smoke-free home (I have 2 small dogs but they are kept away from my items)

I am currently not interested in trading thanks!

I am not responsible for items lost in the mail I ship everything within the US with delivery confirmation if it gets lost somehow once it's out of my hands sorry, but I don't give refunds

I was granted feedback December 13, 2012 by entirelycliched my feedback can be found
here
(I leave feedback when I receive it, or if the purchaser lets me know the item has arrived)
Banpresto UFO Shieldon - $8
Banpresto UFO Cranidos -$15
UFO Banpresto Tyrunt - $8
Poocheyena Hasbro - $35
Banpresto UFO Poochyena - $50
Houndour Mascot Plush - $75
UFO Banpresto Growlithe - $25
UFO Banpresto Arcanine - $120
Gruslen plush - $2
Banpresto Jolteon - $7
Banpresto Vaporeon -$7
Pokemon Little Tales scarf plush - $38
Pokemon Little Tales Charms- $80
Raichu Backpack - $45Hasboro Raichu - $12
US Snow Fenekin - $15DX Banpresto Raichu - $88
Charizard terrarium -$10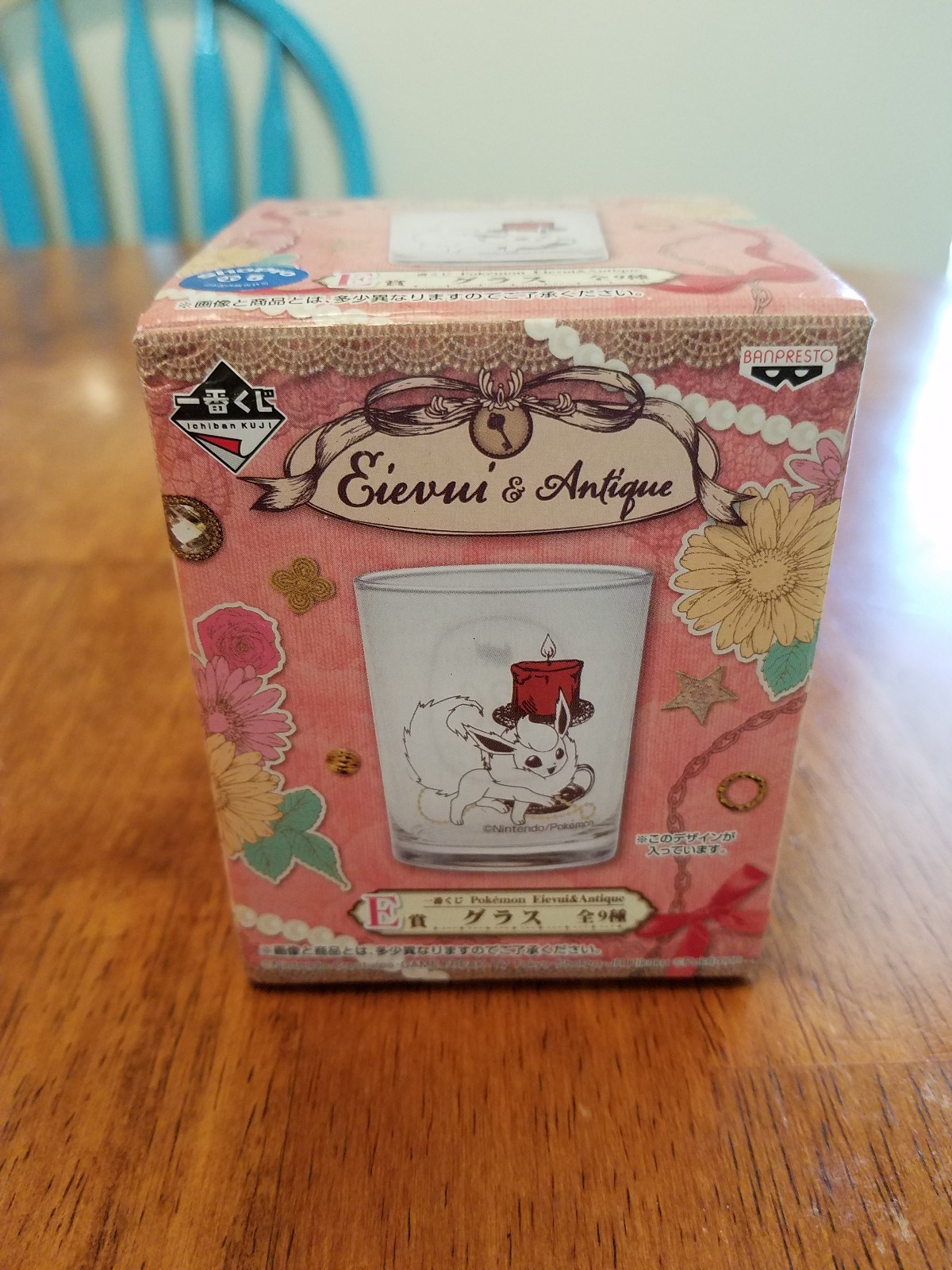 Flareon glass - $15
plastic animal figures - $1 each