Just getting rid of some of the unwanted stuff from my Fukubukuro, everything is priced lower than original Pokemon Center pricing. There're so many very heavy notebooks in the Fukubukuro which cost me insane shipping (I spent $66 shipping on the Fukubukuro). So I'm selling these at cheap prices to at least make up for the shipping cost.

Rules:
Sales permission granted August 23rd, 2016 by
areica96.
My community feedback: http://feedback.pkmncollectors.net/feedback/view/fdarkly/
All community rules apply.
I'm only selling to members of PKMNCOLLECTORS community and I will not sell to banned or non members.
I only accept Paypal as paying method.
Prices are in USD, prices do not include shipping or Paypal fees.
Payments should be sent within 24 hours, or I'll move on to the next customer.
I currently only ship inside USA. I may or may not be willing to ship internationally, you're welcome to ask. If I have time to go to the post office I'll be glad to ship international packages.
I have a dog but he's not allowed to touch my items.
Shipping is from CA, starts from $3 for plastic/bubble mailer or $.5 for small flats in an envelope.
When I ship large flats, I use a card board to protect them, which means shipping will start from $3.
I sometimes use recycled packaging, if you don't want me to do this please let me know before you buy.
I don't ship on weekends or holidays. Weekend orders will be shipped on the next Monday.
I'm not responsible for any lost or damaged package after I ship it out. I can send you a picture of your package before I ship it, only on demand. Please let me know if you need it before you buy.
Haggling is generally NOT accepted, except for items marked as OBO (or best offer). Willing to give discounts on large orders.
Please don't back out on your order, or I won't sell to you in the future.
Please clearly say you are committed if you want to buy an item, quotes do NOT have priority over commitments.
I reserve the right to refuse to sell to anyone for any reason.
If you have any questions, feel free to ask, I'll be happy to answer.

Some of my items are cross listed on ebay and ebay has priority. I'll do my best to take items off ebay once committed to reduce conflict.

MWT=mint with tag
TTO=tush tag only
NIP=new in package
Sales: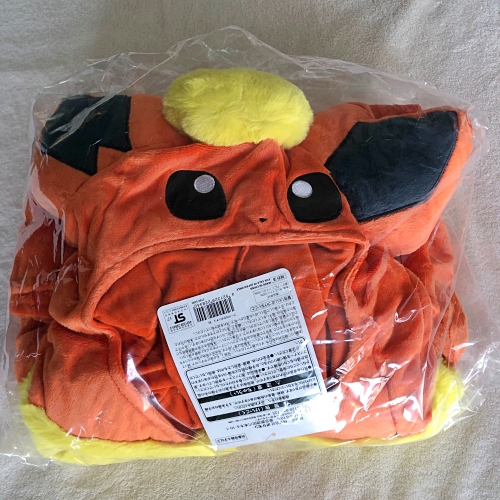 Flareon cloak: $25
SOLD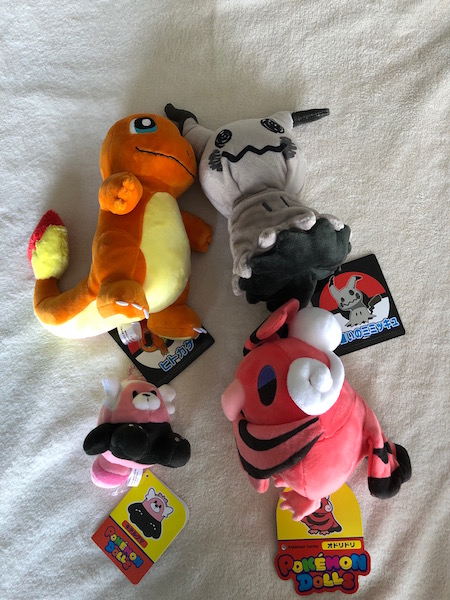 Charmander plush MWT: $10
Shiny Mimikyu plush MWT: $10 SOLD
Bewear Pokedoll mascot MWT: $10
Oricorio Pokedoll MWT: $10 SOLD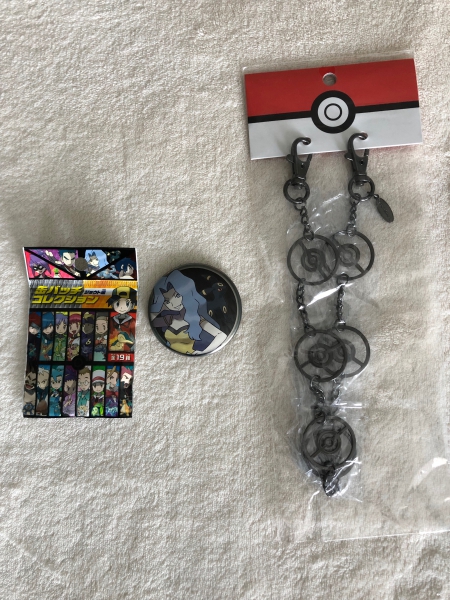 Johto can badge: $2
Pokeball metal chain: $3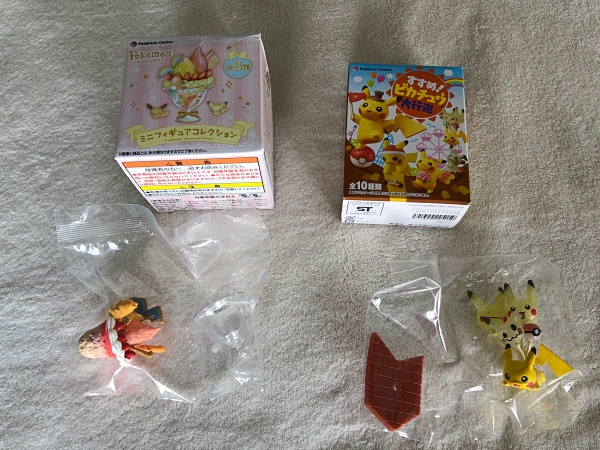 Charizard dessert figure: $5 Sold
Pikachu Mimikyu balloon figure: $5 Sold
(the boxes need to be shipped folded flat)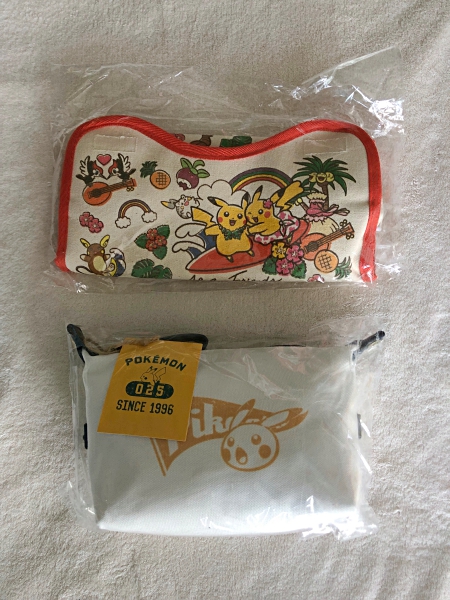 Pikachu Alola friends tissue box cover: $8
Pikachu pouch: $8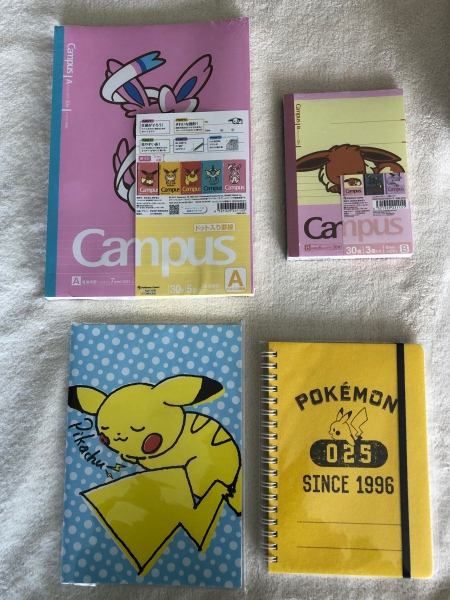 Eevee Jolteon Flareon Vaporeon Sylveon large notebooks set of 5: $15
Eevee Espeon Umbreon small notebooks set of 3: $6
Pikachu blue notebook: $3
Pikachu yellow notebook: $8 SOLD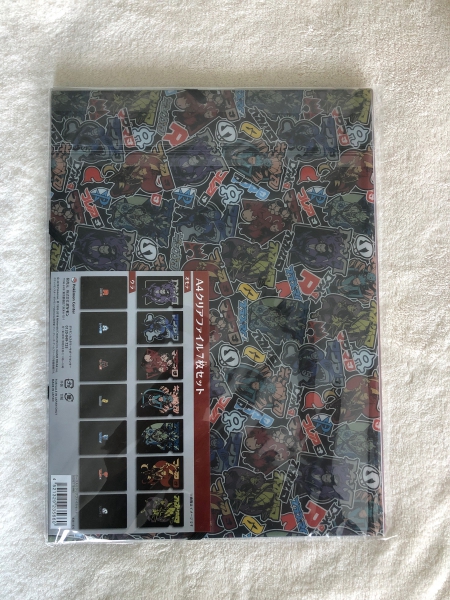 Evil teams clearfile set of 7 with box: $15 Sold
Everything can be combined with stuff in my main sales post HERE.

Have a nice weekend!