Hi there everyone! I've decided to repost my sales to make them a little more appealing and lower some prices so people have a chance to look at them! Rules below the cut but here are some previews~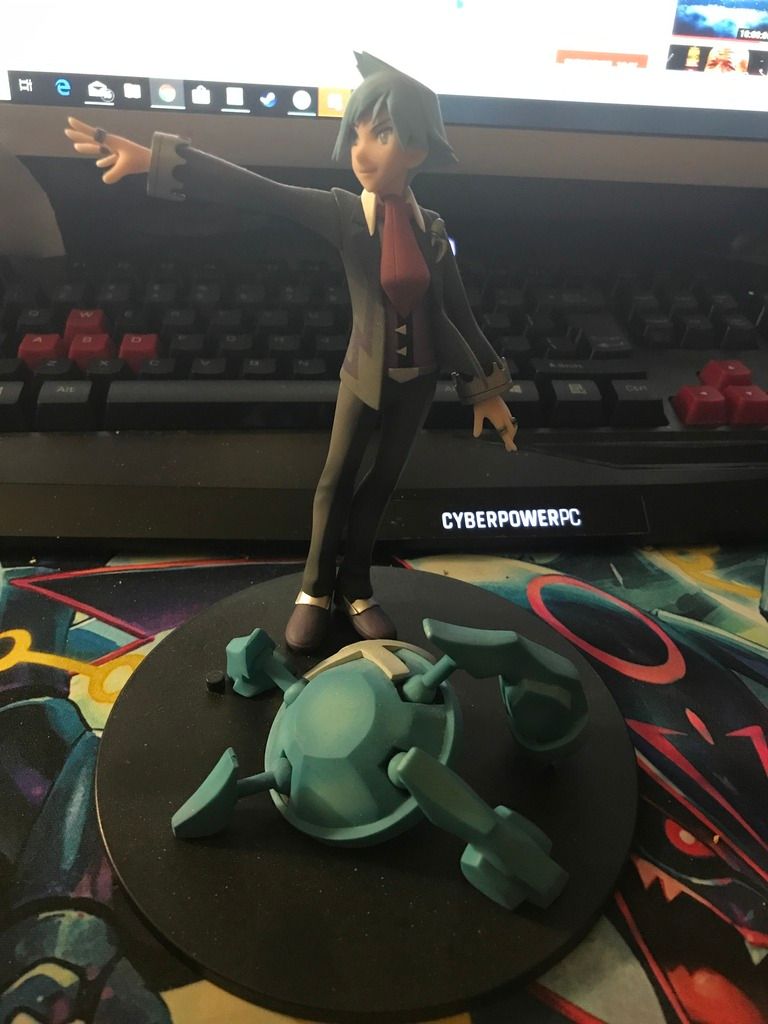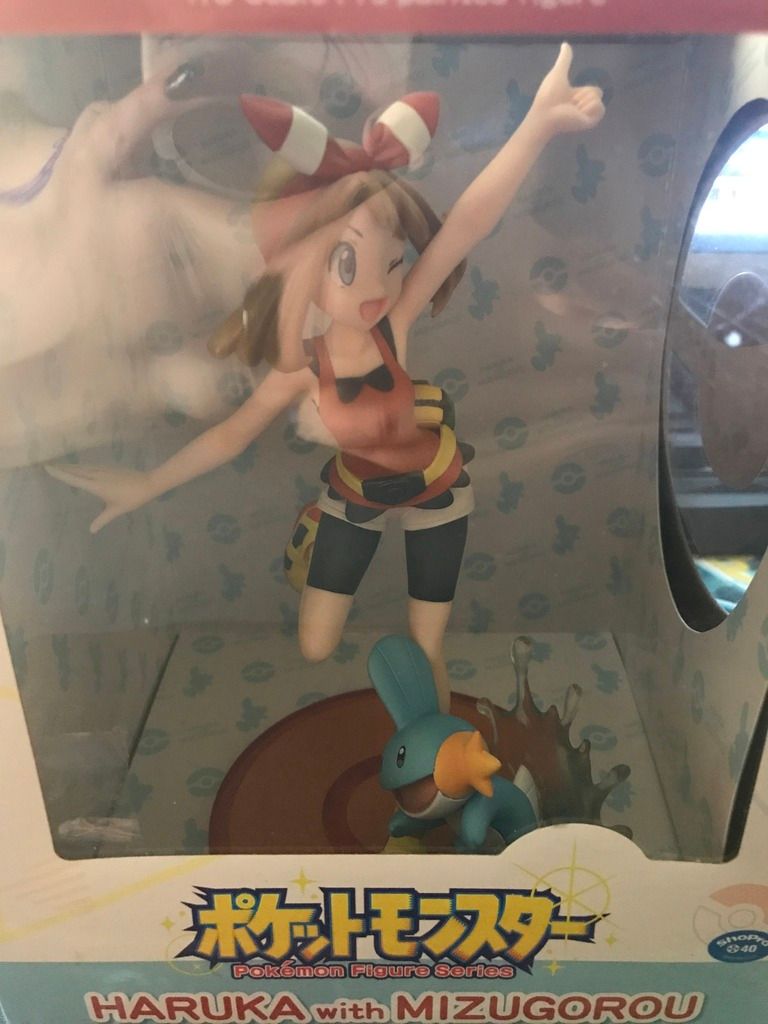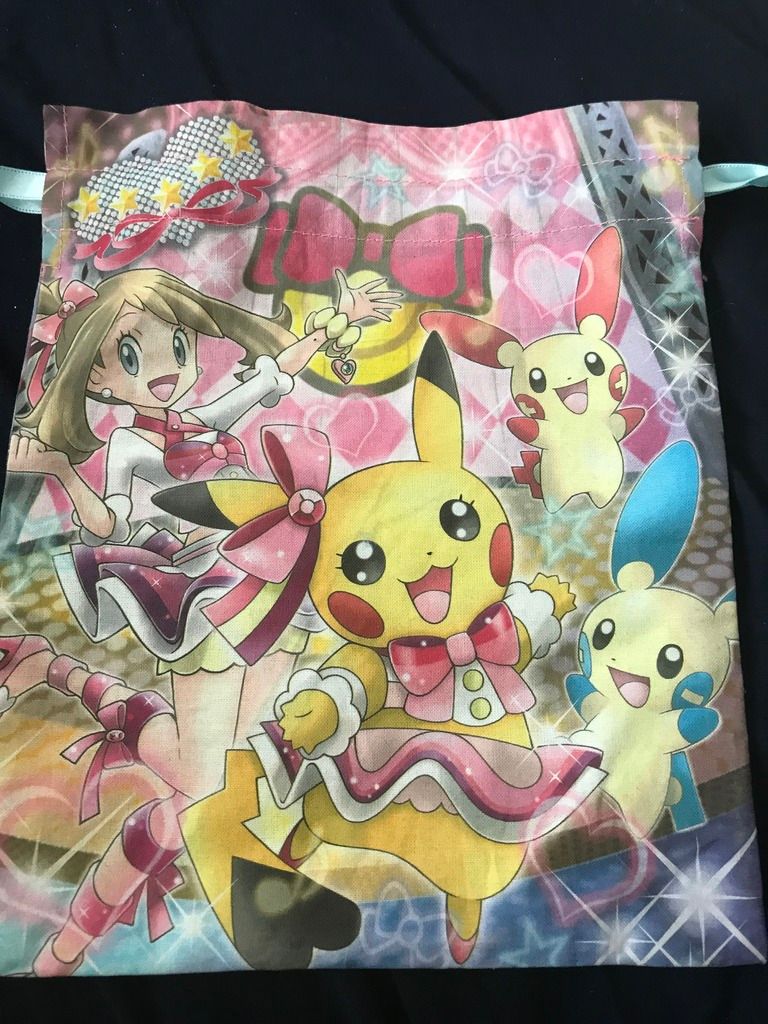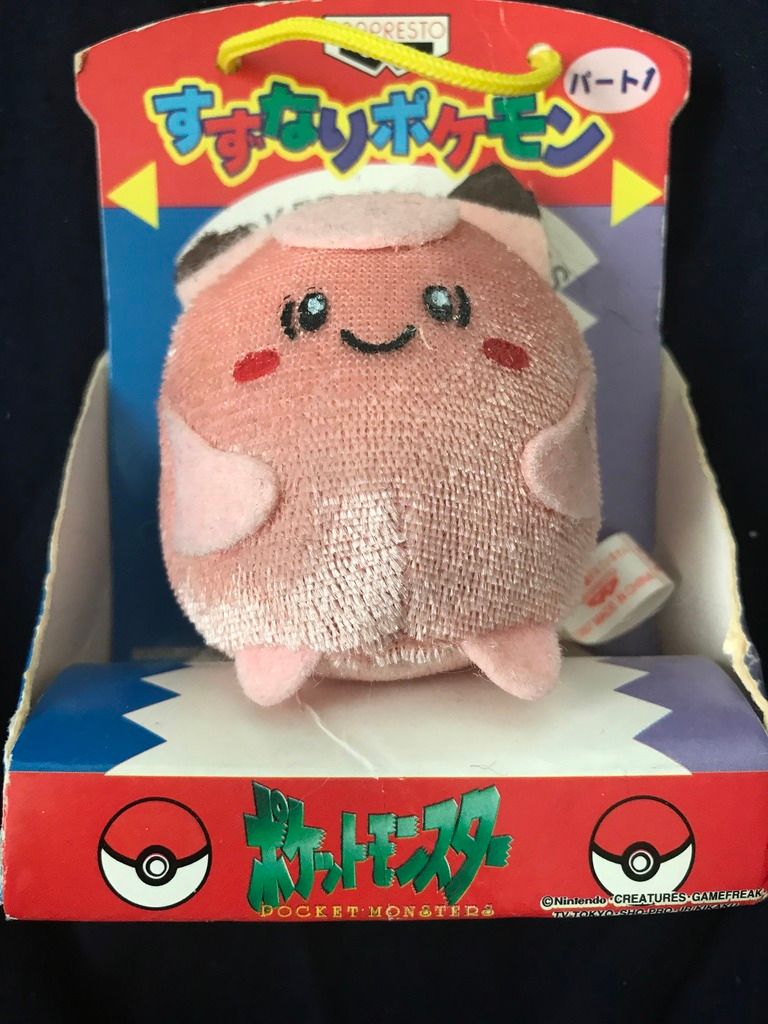 I ship from Indiana, USA 46825
-I do ship Internationally but be aware of high international shipping costs INTERNATIONAL SHIPPING STARTS AT $20 Canada/Mexico starts at $12
-I accept only Paypal but will make exceptions if you have no other way to pay besides echecks or concealed cash.
Please be aware if the cash or check is lost in the mail I am not responsible for it. It's a huge risk which is why It should be used as a last resort
-Im willing to haggle IF you buy multiple items, I price my items based on fairly responsible prices already.
-feedback (http://feedback.pkmncollectors.net/feedback/view/frozenmadame/)
-ebay feedback as a bonus (http://www.ebay.com/usr/gensouookami)
-I will provide more pictures if requested
-I'm always willing to trade for mightyena mighty bean or hypnosis mic merch of Jakurai Jingui
-I'm willing to work on payment plans if a total is OVER 300 US dollars. anything under this price I can HOLD for 48 hours or unless we discuss otherwise.
- Sales Permission received from areica96 on February 27th 2017
-All items are kept in a smoke-free home, I do however have rats but they don't lay or touch my merchandise
-all buyers are responsible for paypal fees
-I recycle packaging, If you don't want this please let me know and I can package in new materials for retail price
-Don't be afraid to ask questions!
-any flats are kept in binders and are in Mint/Near Mint condition UNLESS OTHERWISE STATED.-NO OFFERS UNLESS STATED too many users are abusing this privelage and lowballing too much I've put a lot of money in the collection and try to be fair

(Trainers)

Steven Stone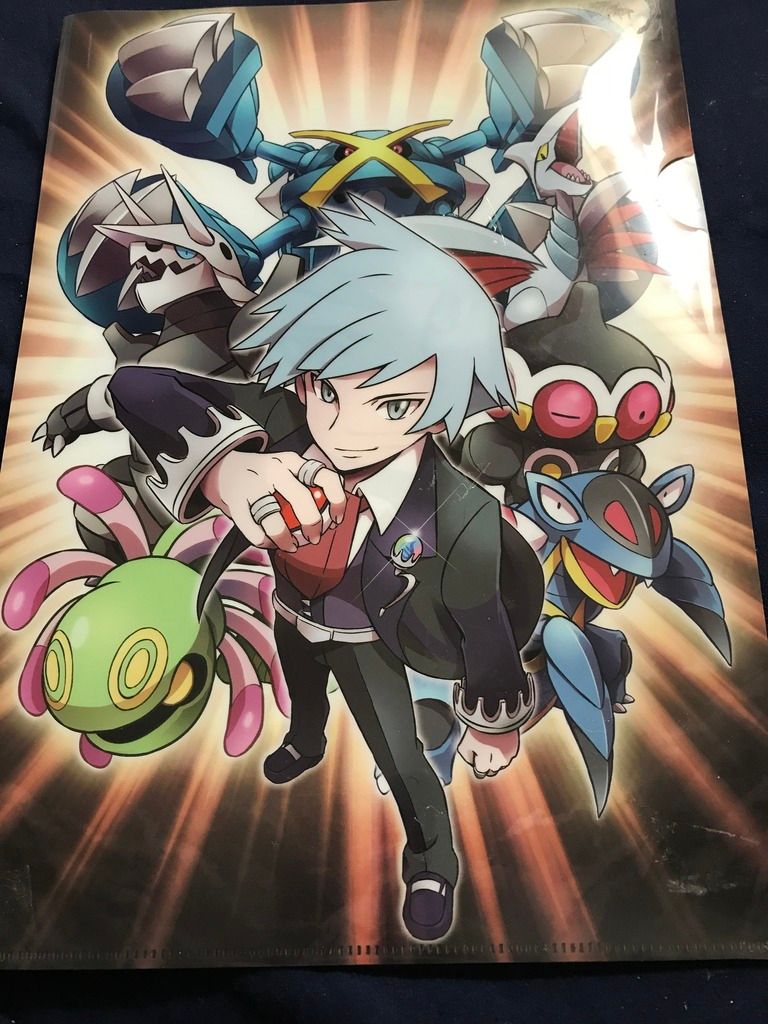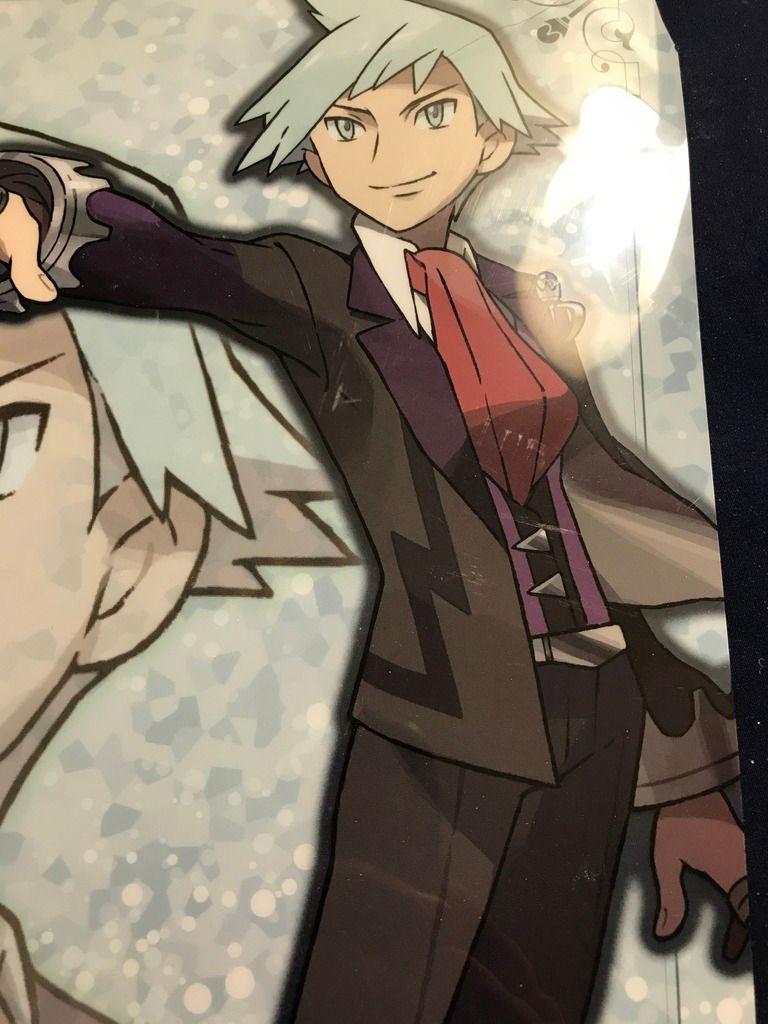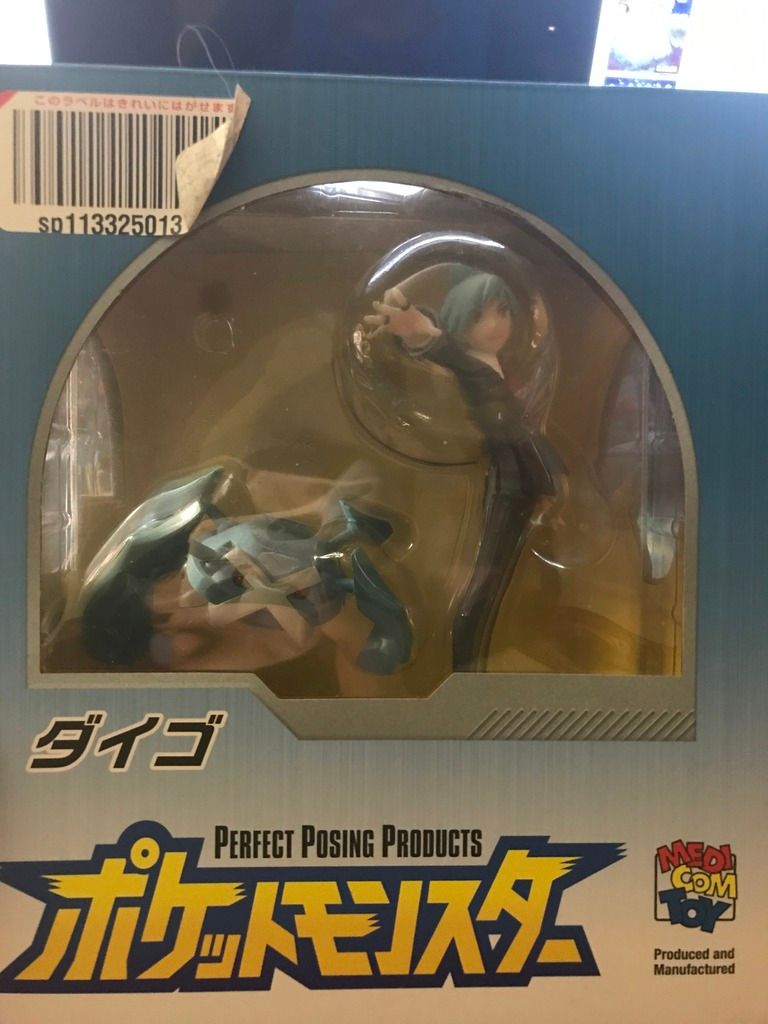 -Sealed Sleeves ($20)
-Clearfile ($8)
-New Hoenn Artbook poster ($6) corner of poster is missing as pictured
-V trainer chip (skarmory, metagross, aggron) ($6)
-Medicom Figure displayed OOB comes with box and all inserts ($70)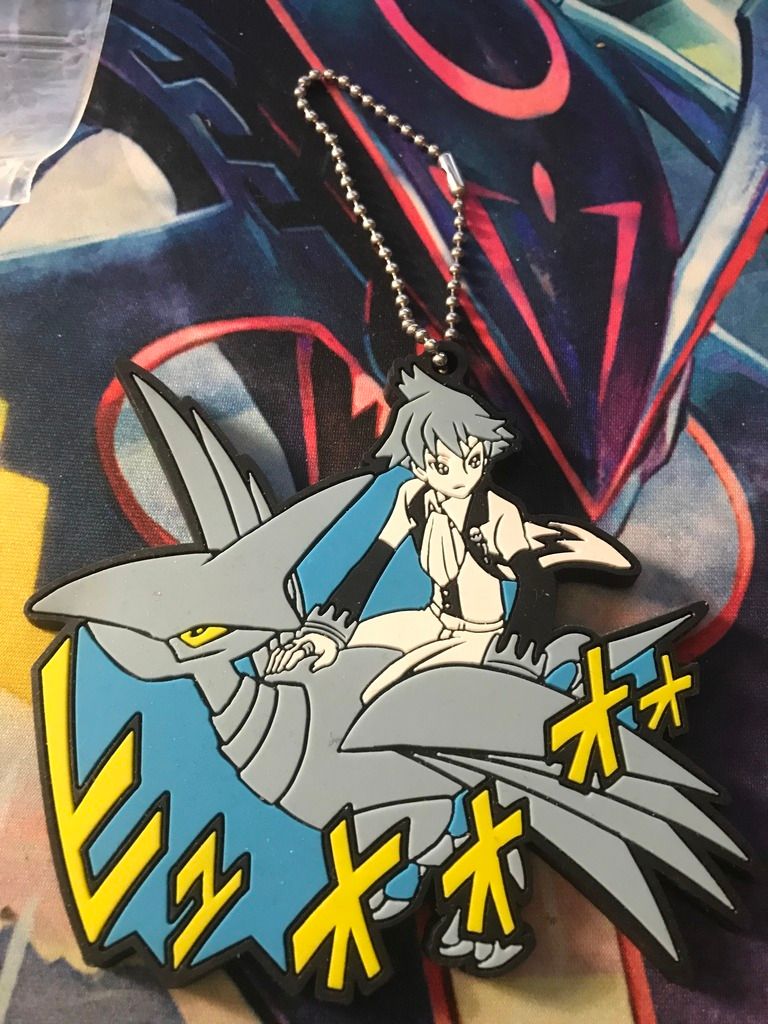 -Steven Stone Rubber Strap ($12 each or take both for $20)

May/Haruka/Sapphire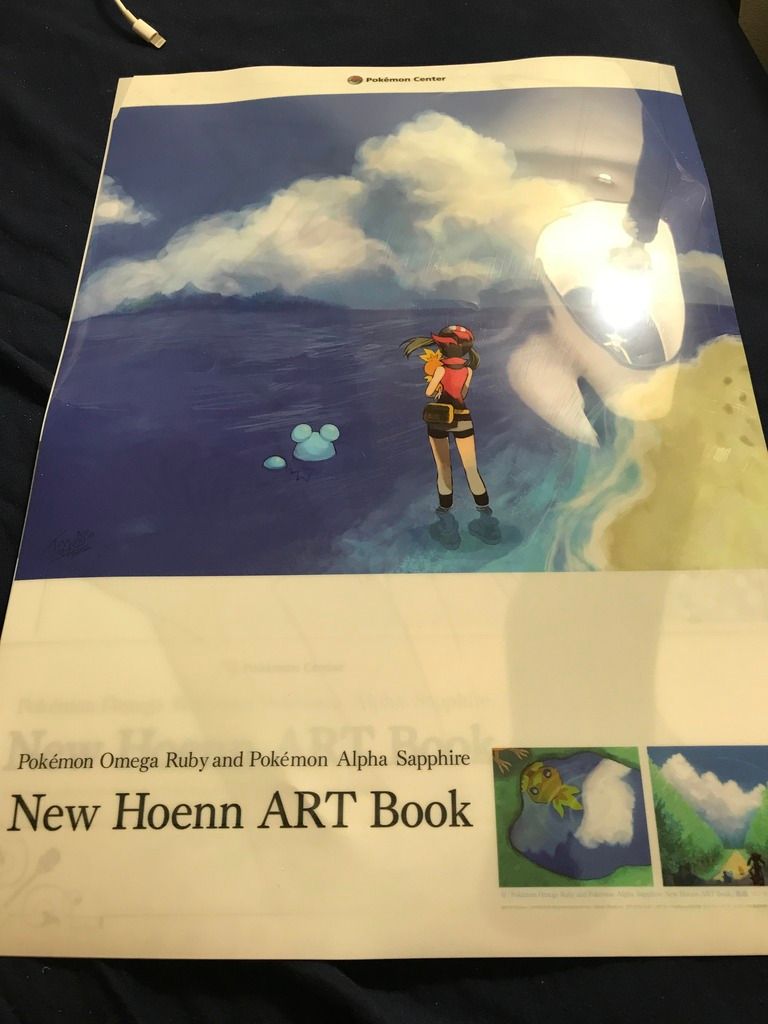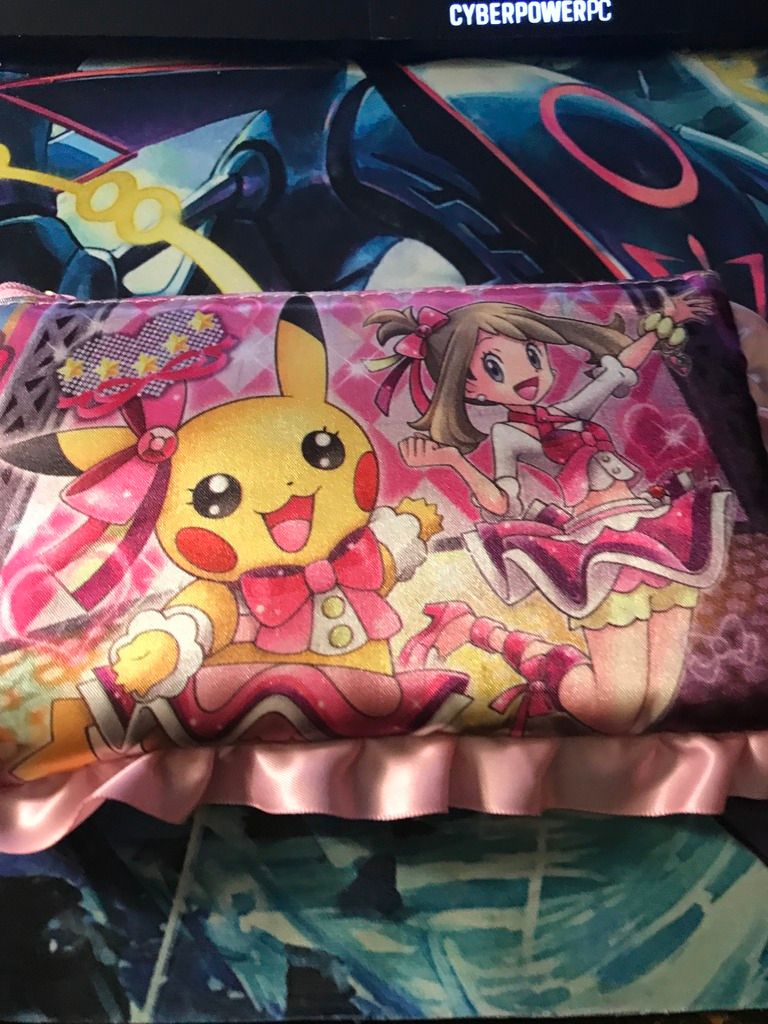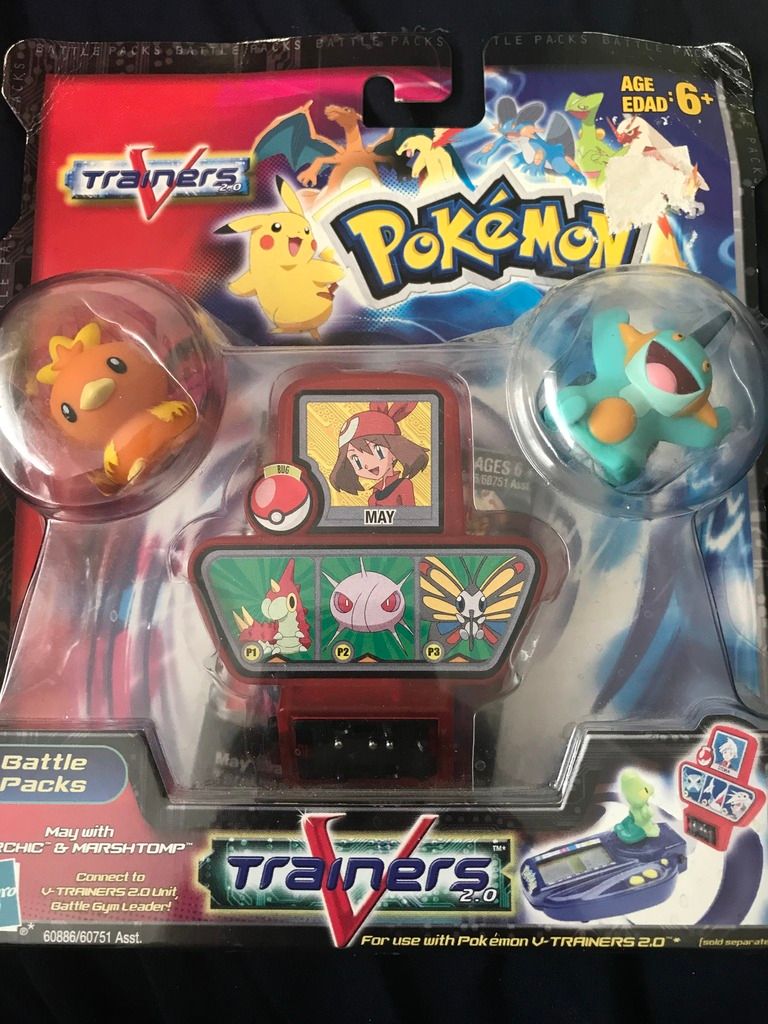 -New Hoenn artbook Poster (Marill, Torchic) ($5)
-Doki Doki Contest (Pikachu, May, Altaria, Lissa,) Light makeup stain on altaria's cloud ($40)
-Kotobukiya figure OOB (will be packaged in box but is missing plastic inserts but will be filled with buble wrap for figure ($180) (box picture at top of post)
-Sealed May V chip (torchic, marshstomp, wurmple, silcoon, beautifly) ($30)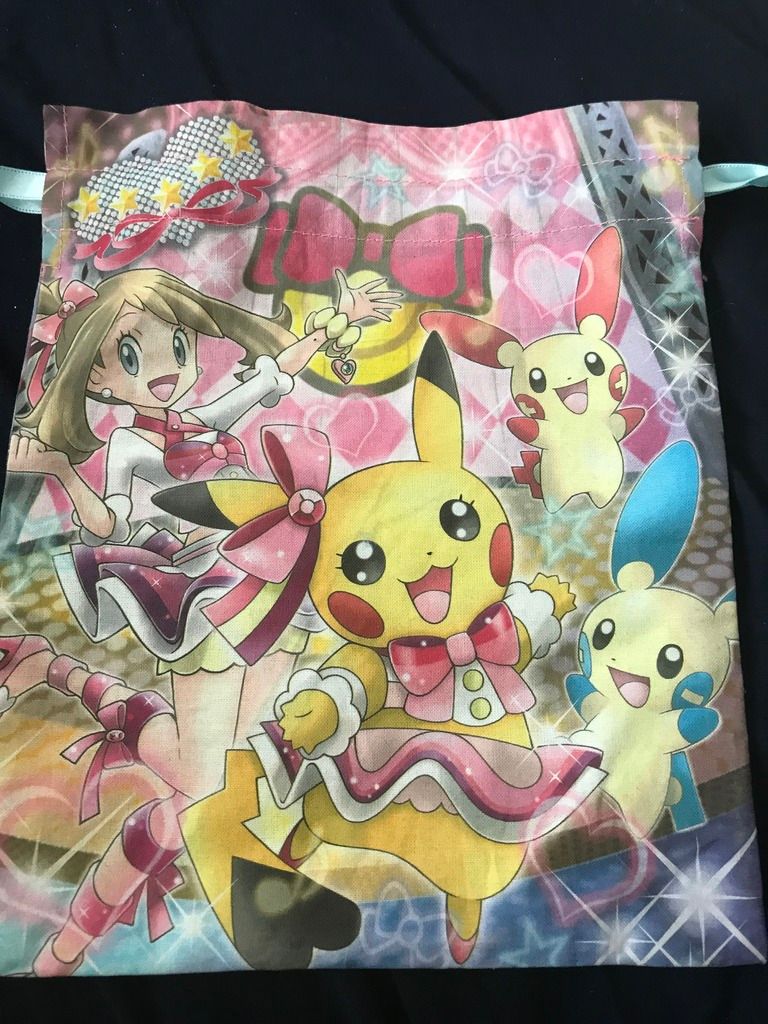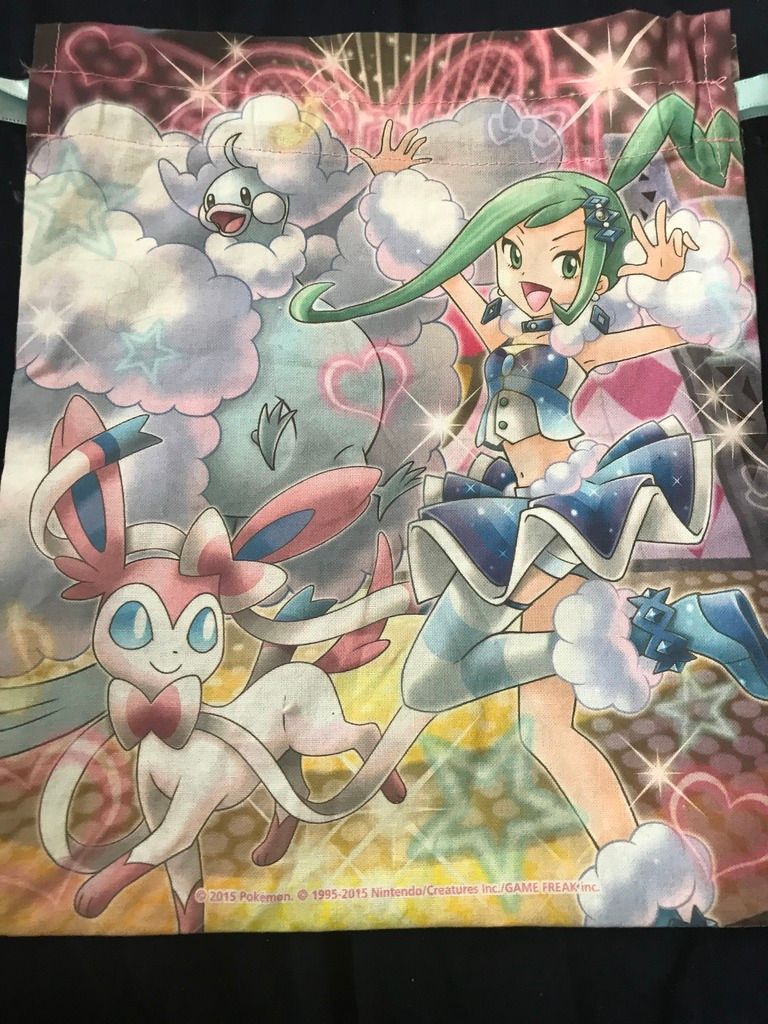 -Doki Doki Contest (Pikachu, Plusle, Minun, Sylveon, Altaria, Lissa) ($30)

Brendan/Yuki/Ruby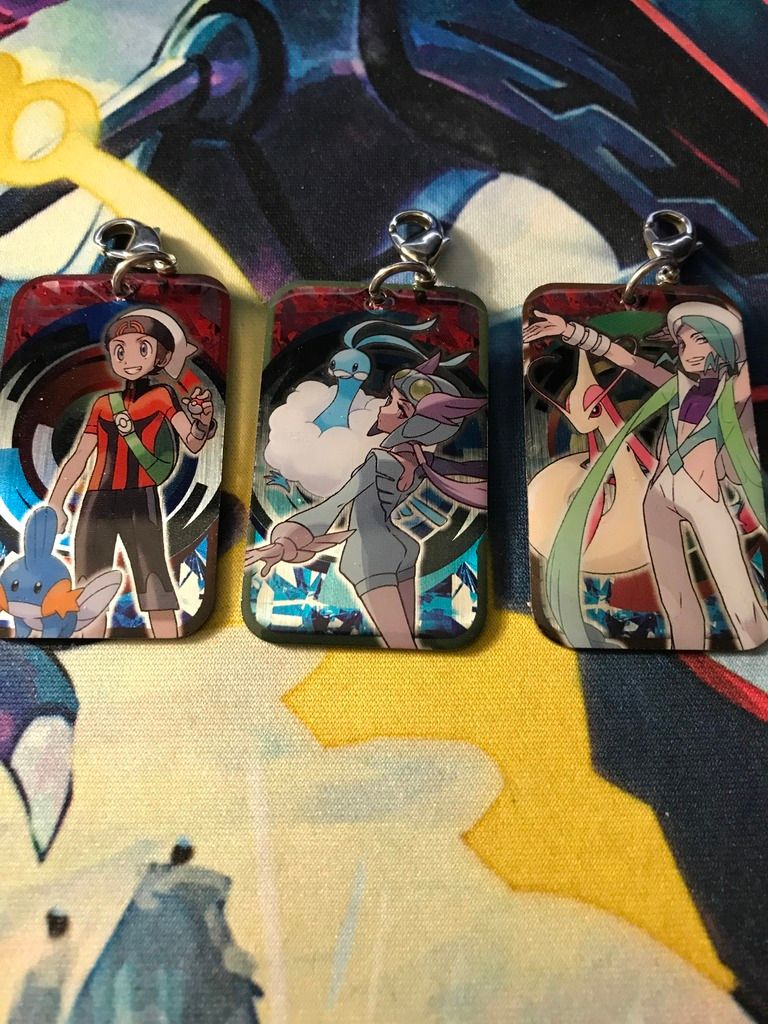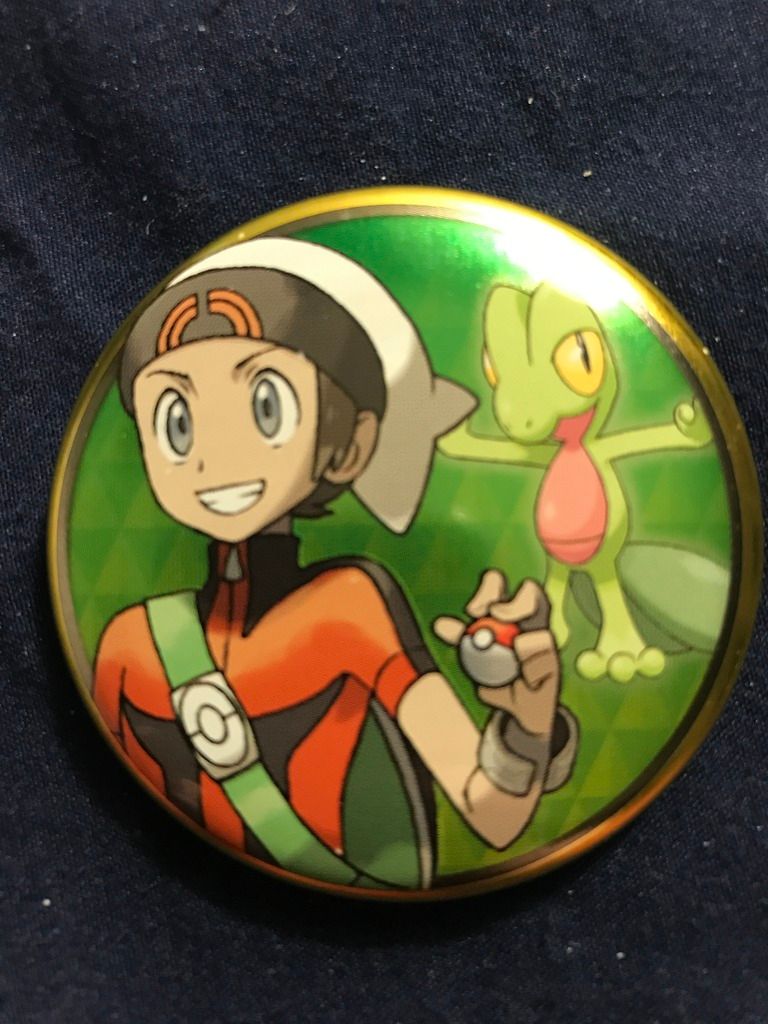 -Brendan, Winona, Wallace (mudkip, altaria, milotic) ORAS metal charms ($2 each)
-Figure ($10)
-Can Badge ($4) (treeko)
Professor Birch
-Can Badge (mudkip) (bent inwards) ($3)
Brawly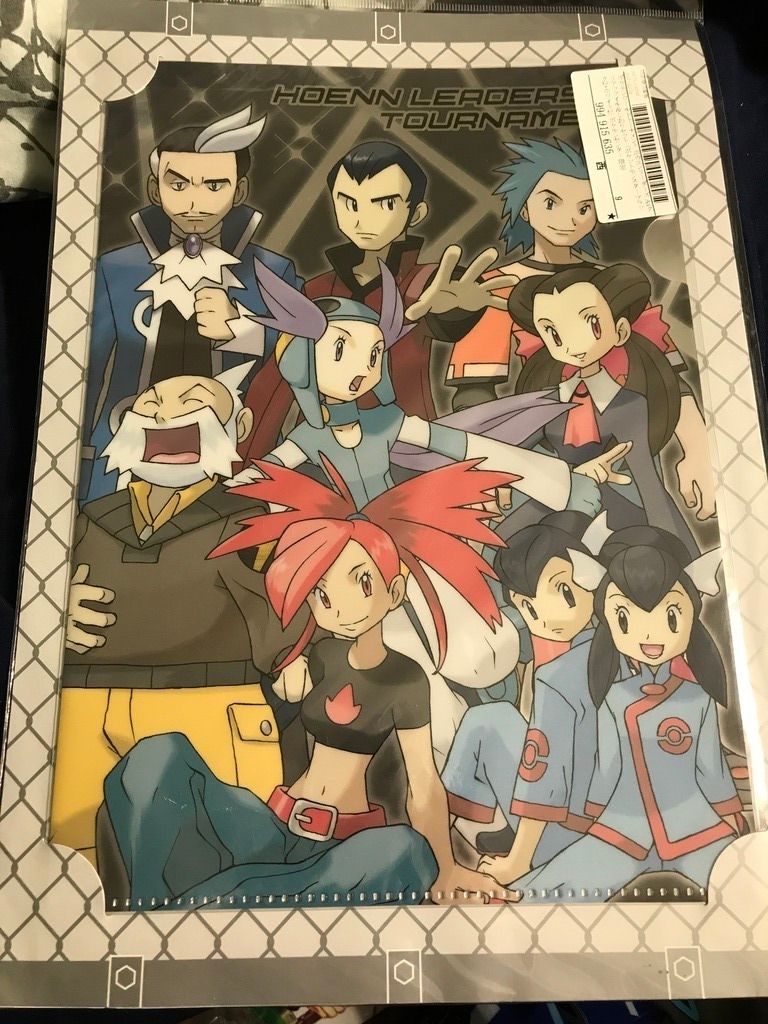 -V trainer chip (machop,makuhita) ($5)
-Hoenn Trainer Clearfile set with bookmarks ($15)
Karen
-Can Badge (umbreon) $5
-Custom plush ($10)
Dawn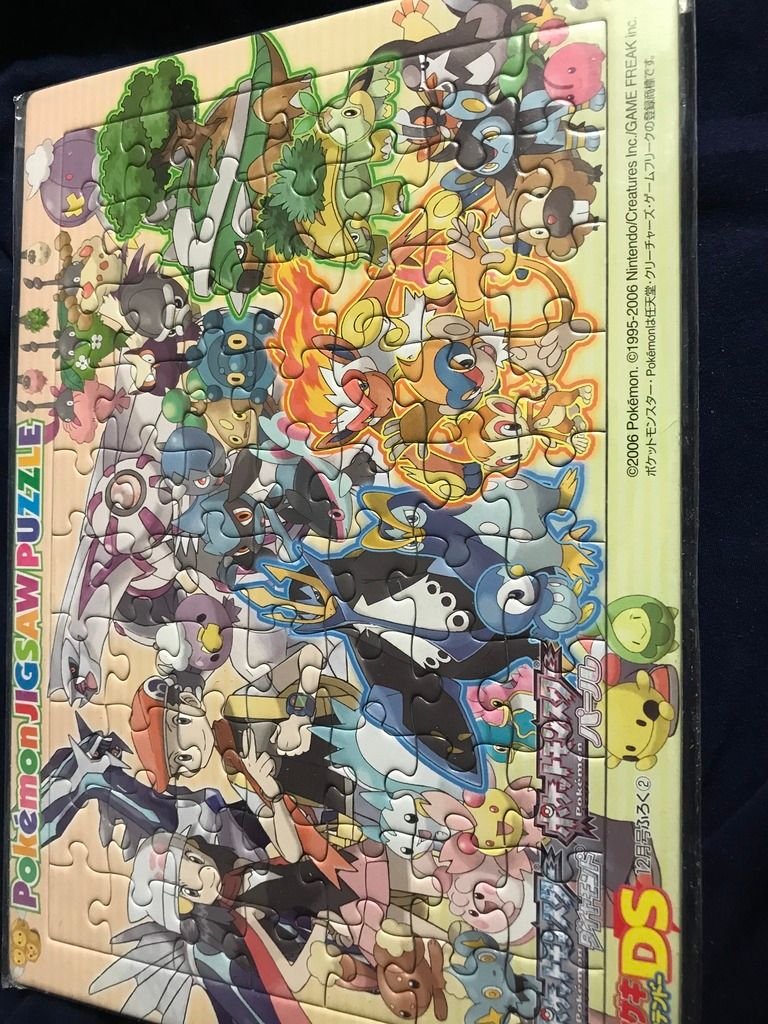 -DPP puzzle sealed ($5)
Lucian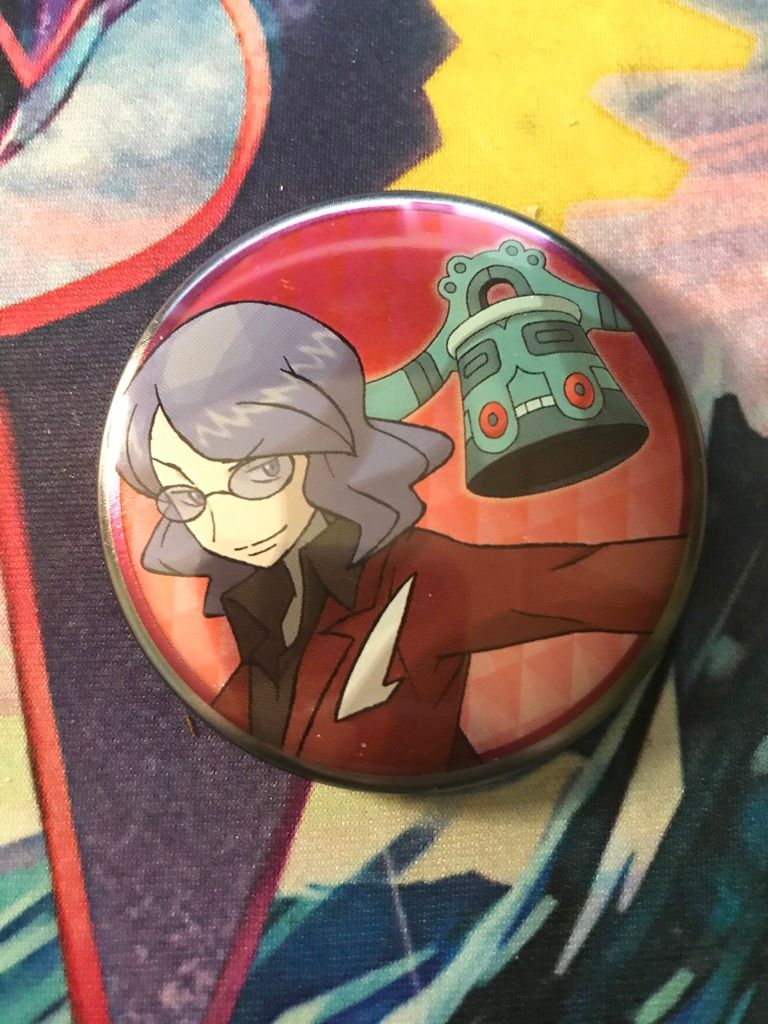 -Can badge ($5) (bronzong)
Phoebe
-v trainer chip (sableye, banette, dusclops) $5
Will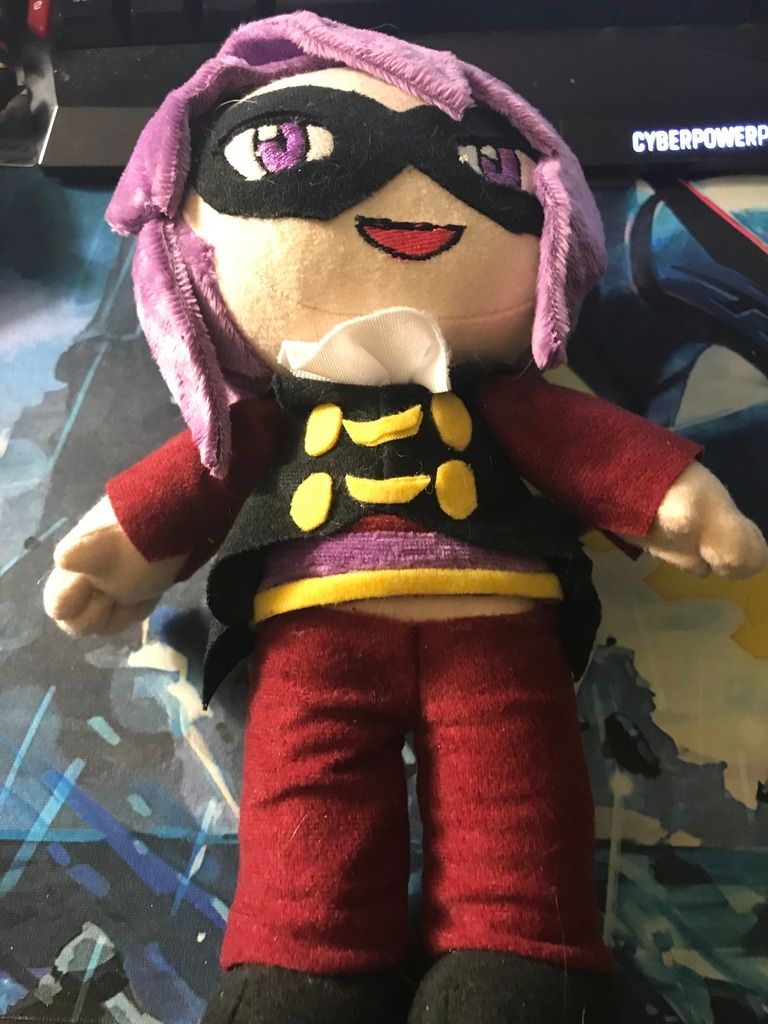 -Custom Made Plush ($10)
(Pokemon)
Arbok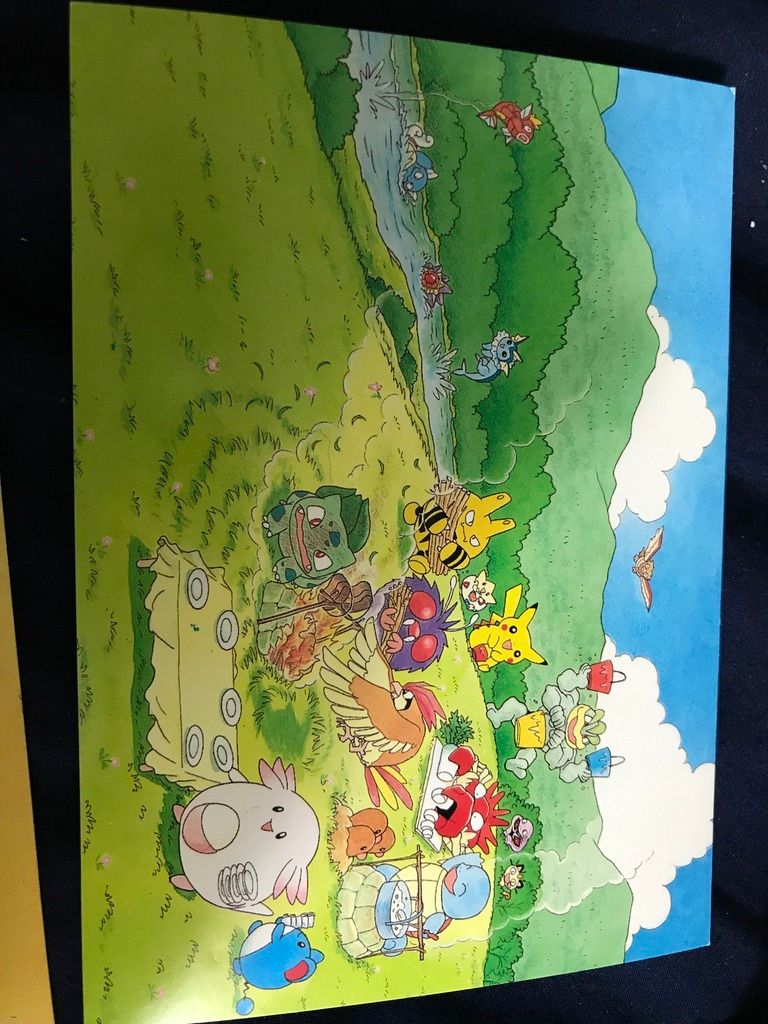 -Arbok Lot ($50)
-Postcard ($10)
Blaziken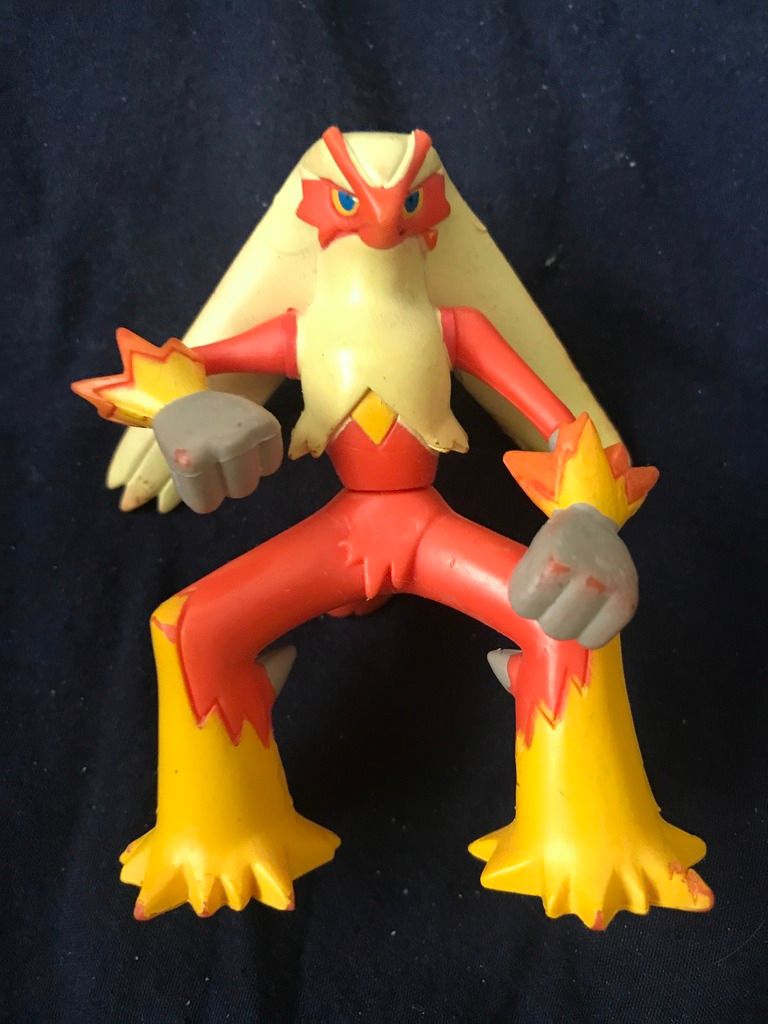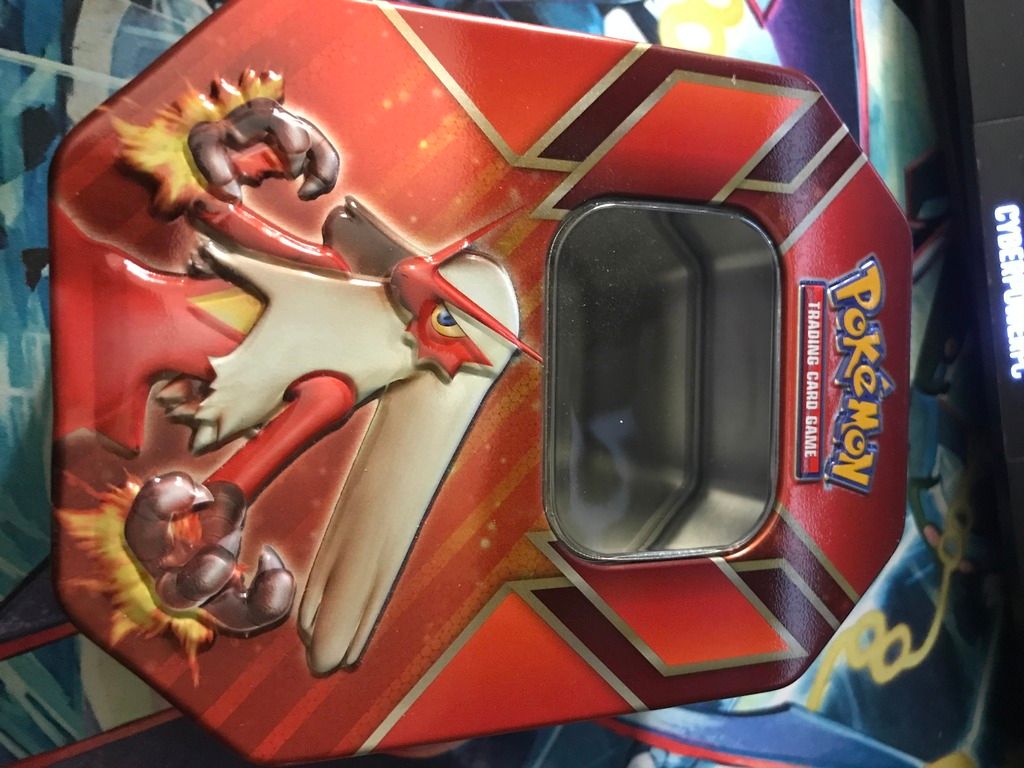 -Jakks Pacific figure ($5)
-Mega Blaziken Playmat ($10)
-TCG tin ($4)
Cleffa
-cleffa lot ($30)
-Friends plush all tags attached ($15)
-Sanei all stars plush all tags attached ($15)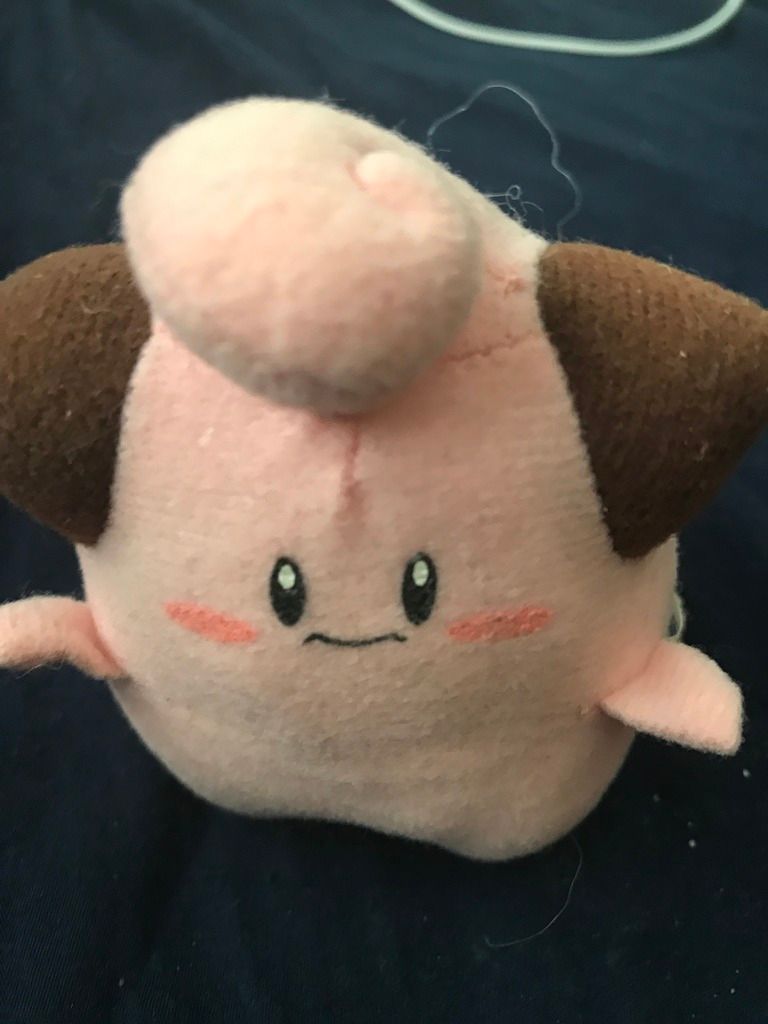 -jakks pacific plush all tags attached ($25)
-Tomy plush (has soundbox inside but needs new batteries) TTO ($20)
-Cleffa XY nurse joy? pokemon center plush NWT ($15)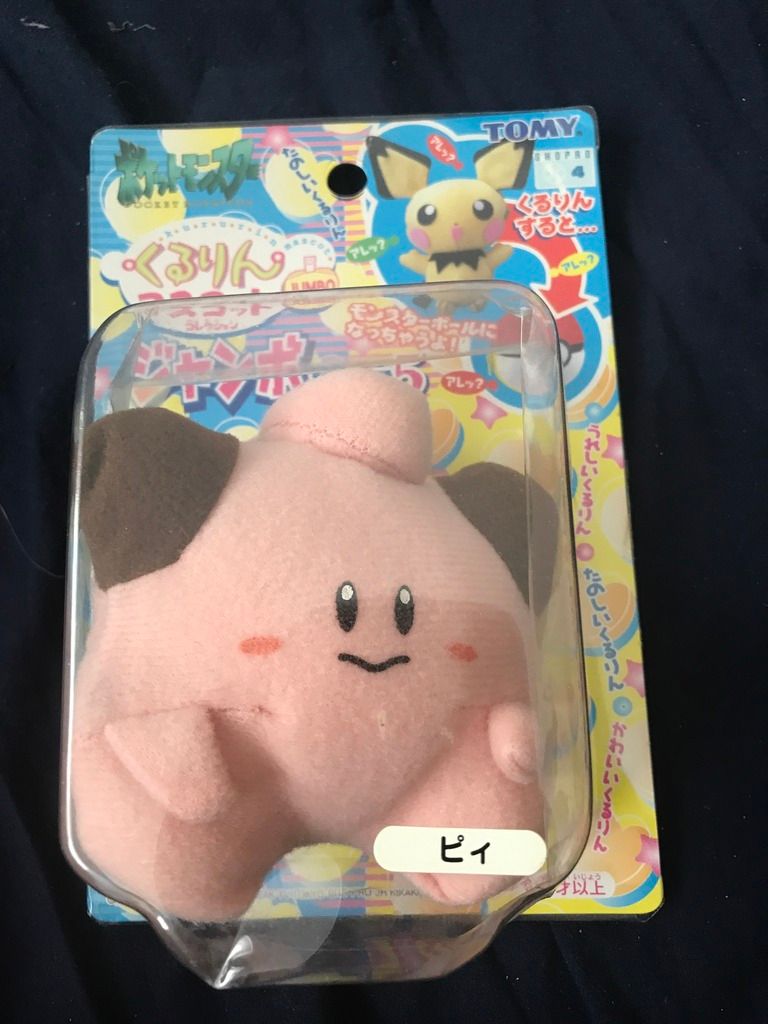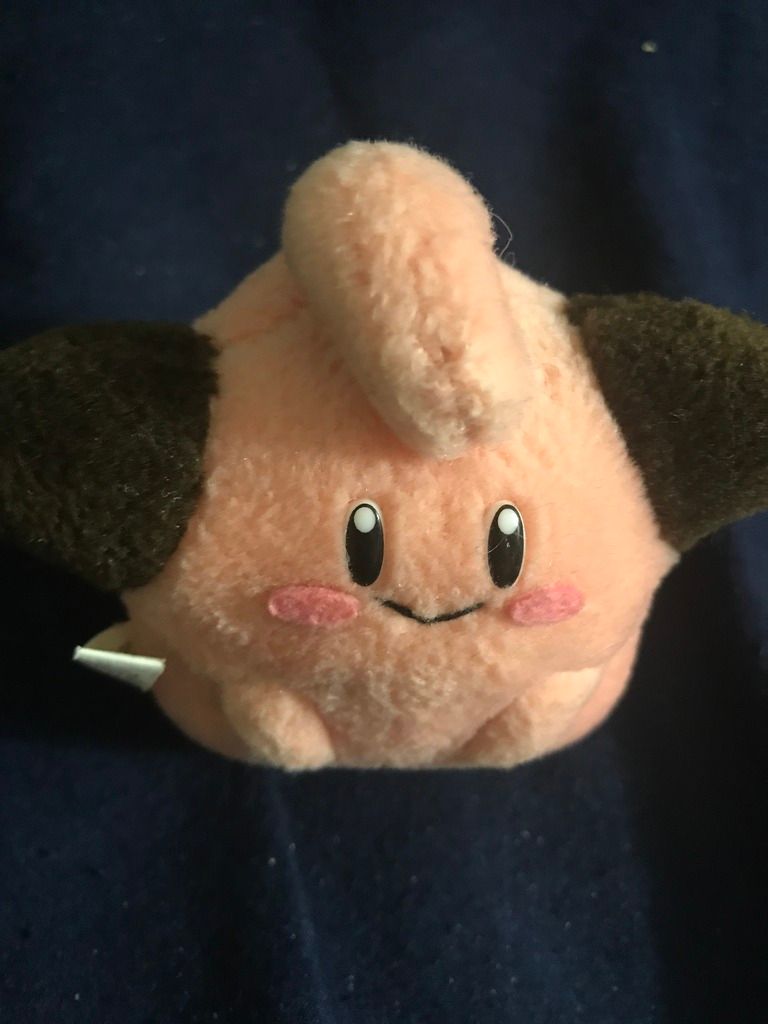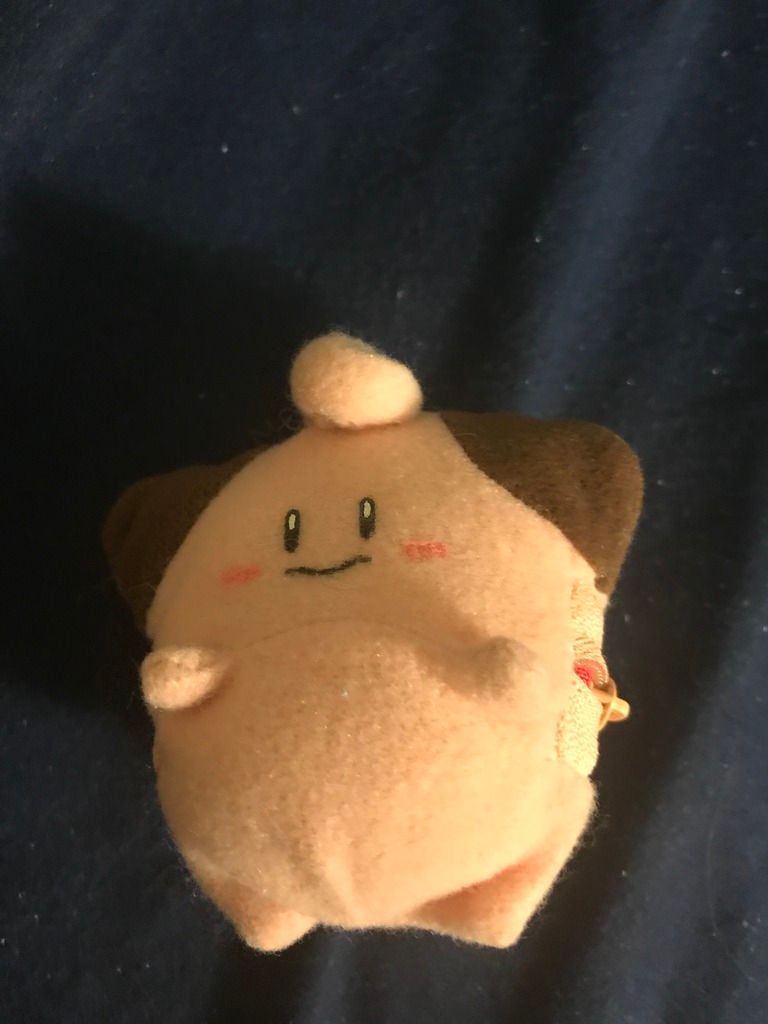 -sealed cleffa reversible tomy plush ($20)
-fuzzy (1) cleffa plush tomy TTO ($15)
-reversible tomy plush TTO ($10)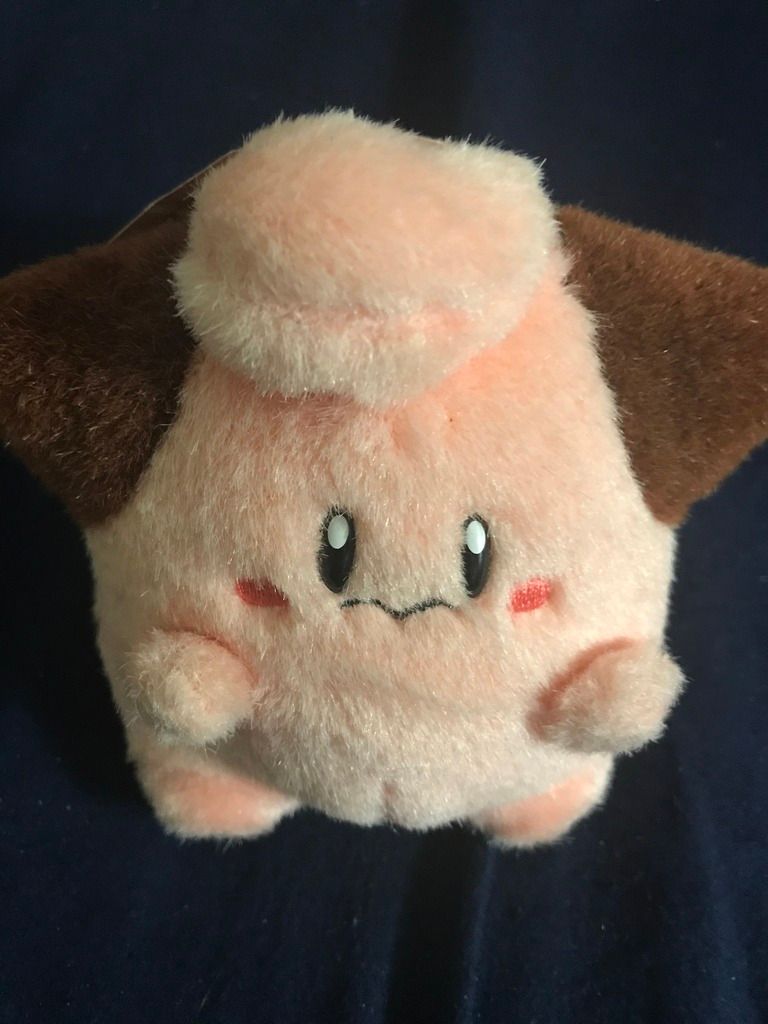 -Fuzy cleffa NWT plush ($15)
-Postcard ($10)
-Banpresto plush NWT ($20)
Clefairy
-Clefairy Lot not willing to split ($50)
-CLear Coin bank stamp ($10)
-Clefairy Crayon (light damage to cheek) ($5)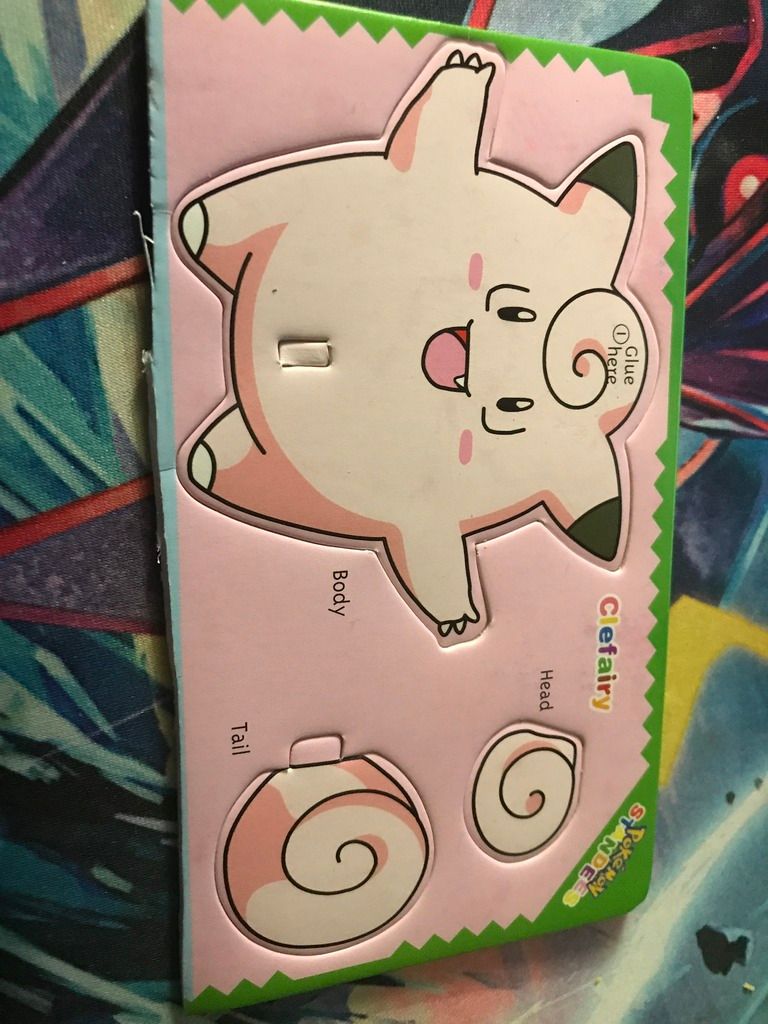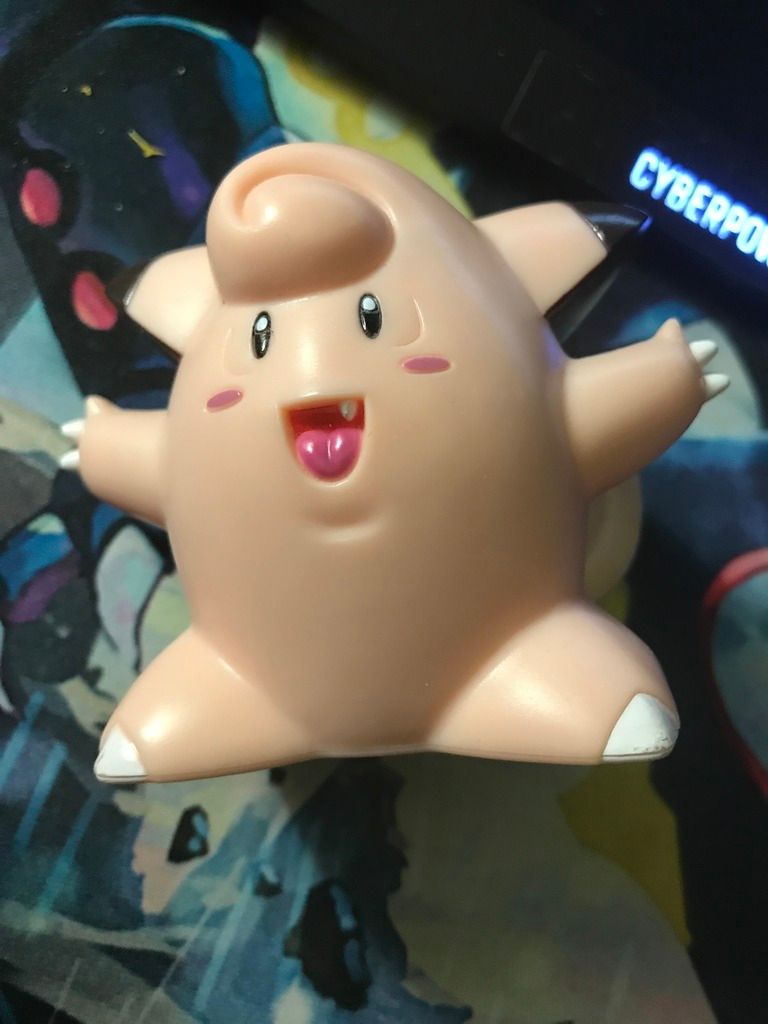 -Clefairy Battle Pencil ($5) unused
-Clefairy Styrafoam assemble ($5) unused
-Random Toy not sure if it's supposed to light up or make noise ($8) needs batteries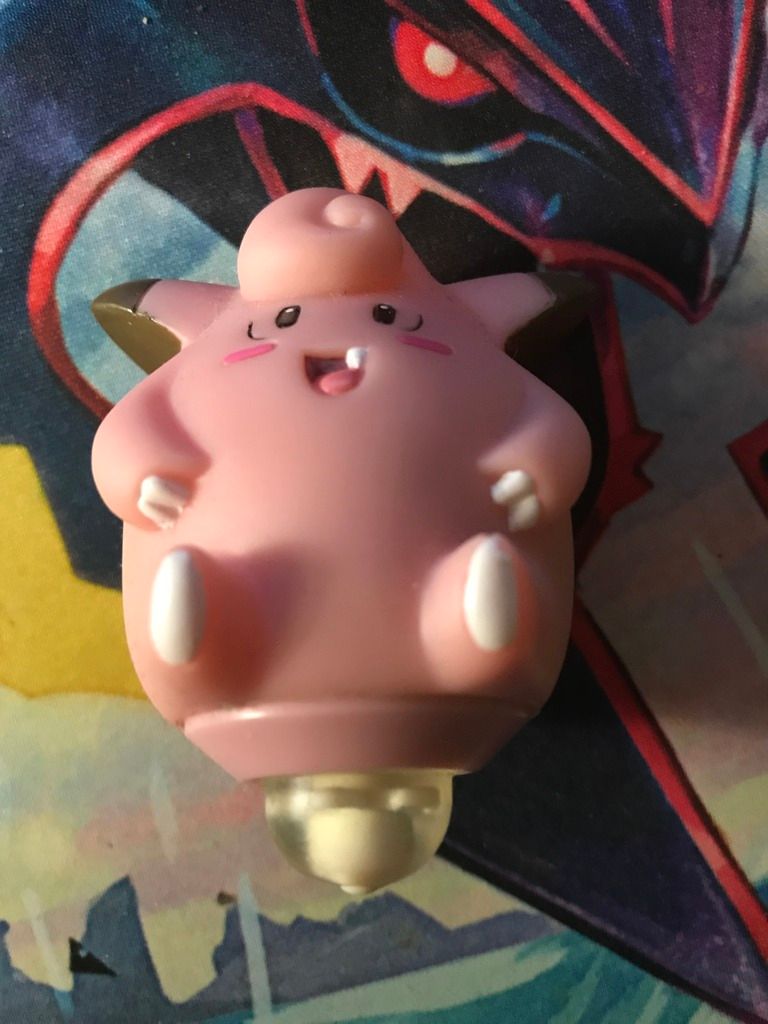 -BK spinner ($5)
-unused Notebook (Clefairy, voltorb,primeape,charmander,raichu,ditto,f
earow,snorlax,jolteon,hitmonchan,horsea,s
cyther,gengar,farfetchd,dragonite,squirt
le,mew,charizard,meowth,bulbasaur) ($12)
-Plush (not sure what brand tomy ect) with long necklace cord ($5)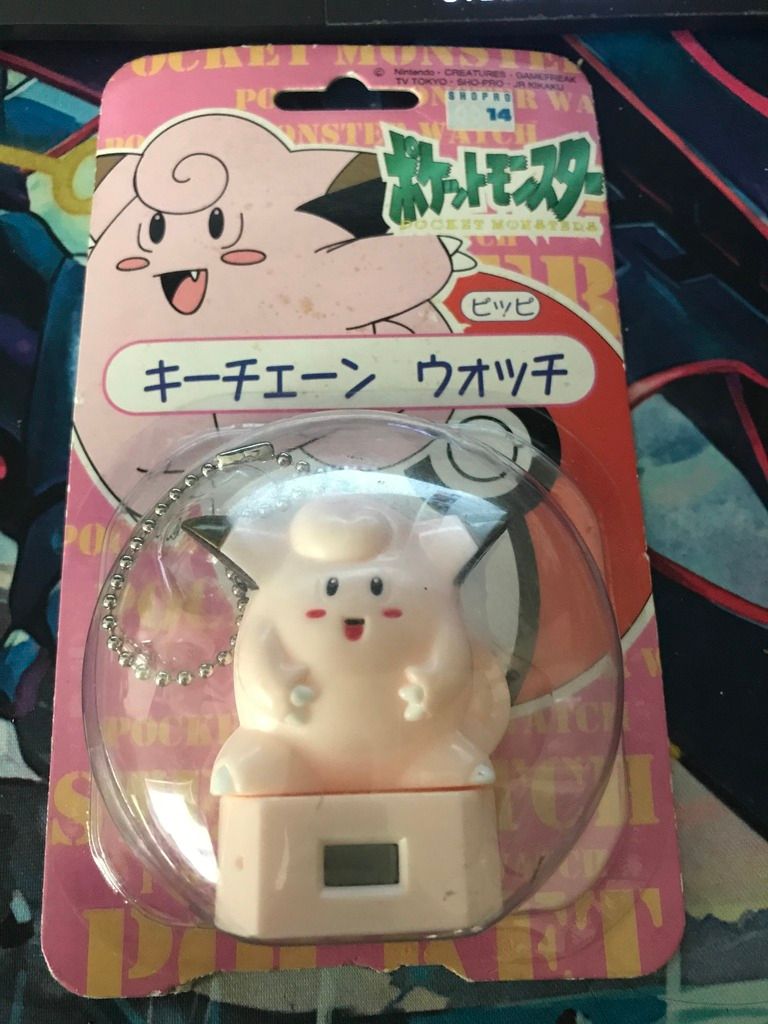 -Reversible TOmy Pokeball Plush ($15) TTO
-Hasbro Clefairy Plush all tags ($10)
-Clefairy Keychain with clock sealed ($15)
-Clefairy Sanei All Stars Plush all tags attached ($15)
-Clefairy Banpresto Sealed coin Pouch ($12)
-Clefairy sealed towel holder ($12)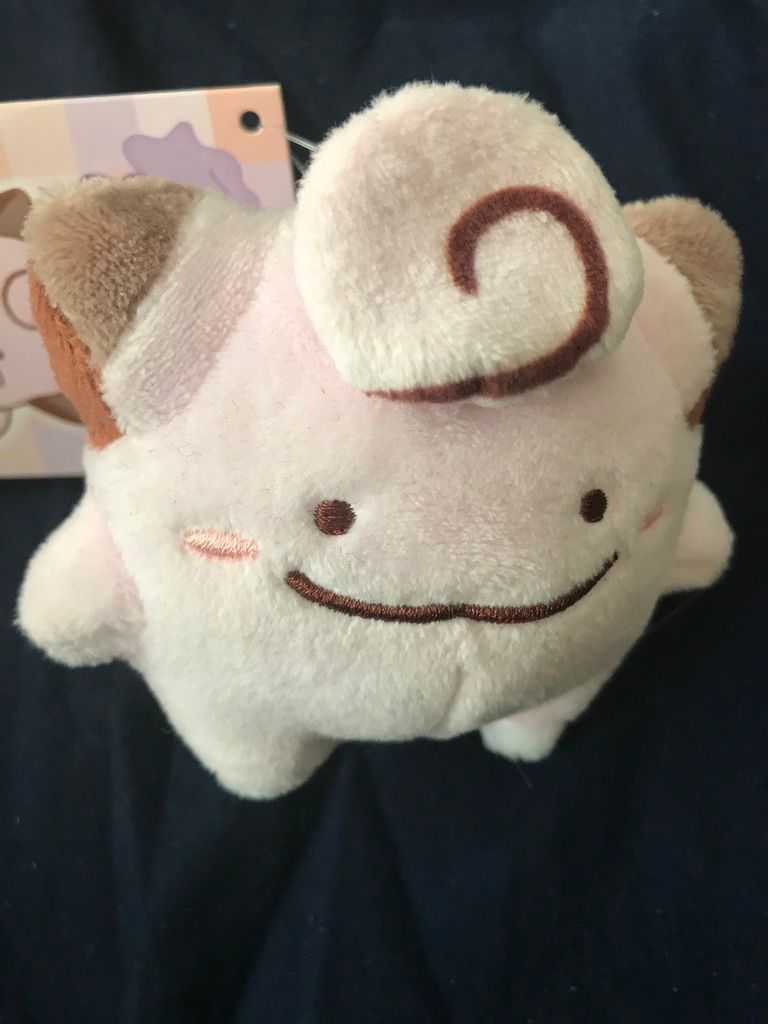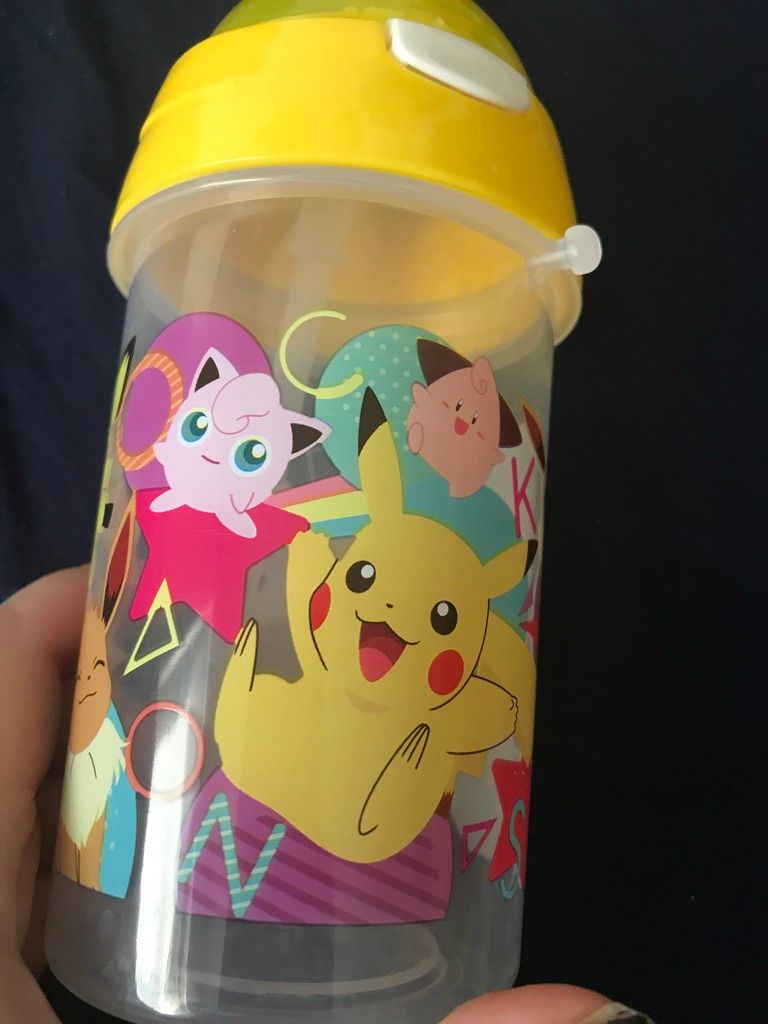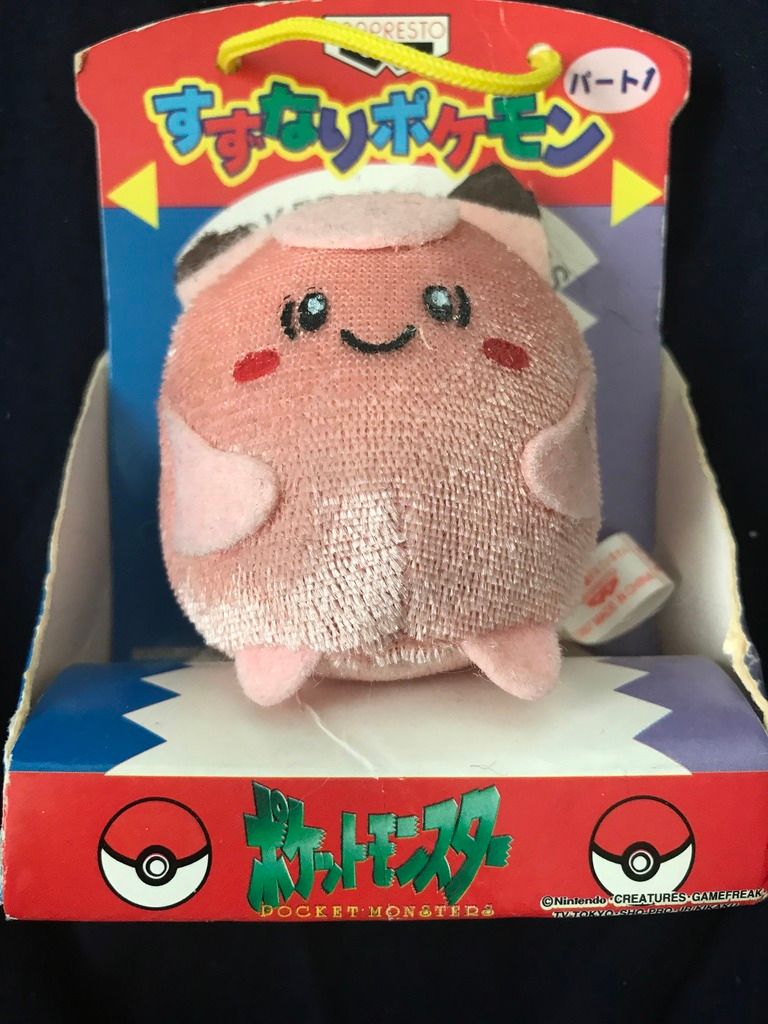 -Ditto Clefairy Plush all tags ($15)
-Pikachu, eevee, jigglypuff, igglybuff, cleffa, clefairy, waterbottle missing strap ($25)
-bell plush new in package ($180)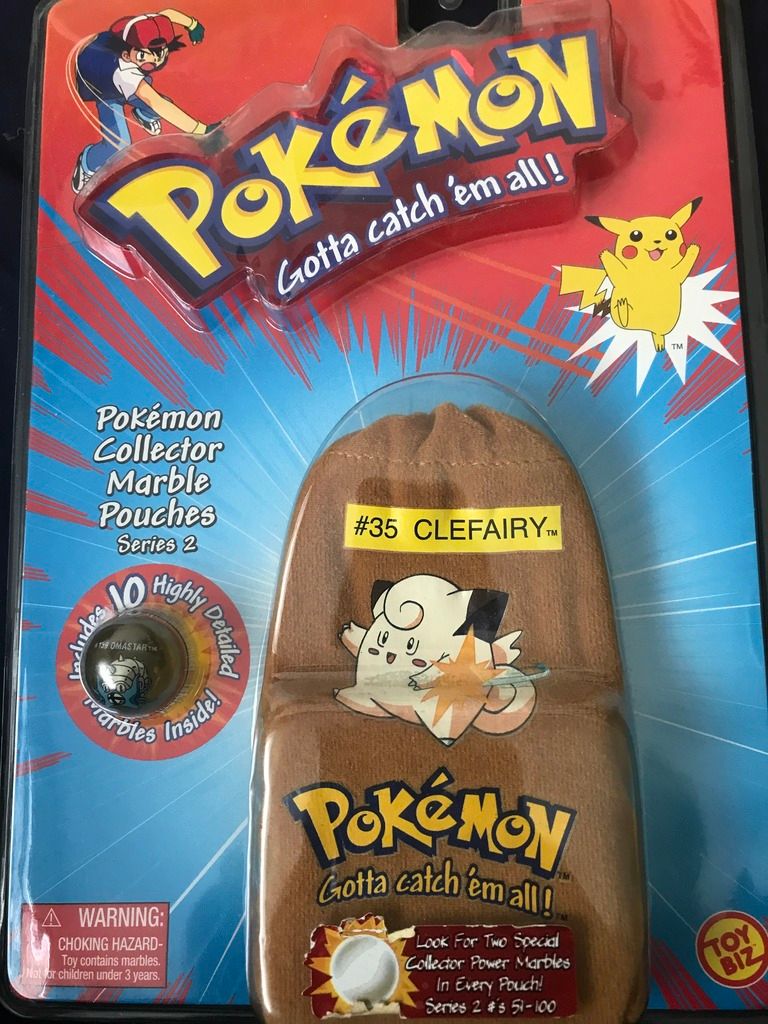 -clefairy light up keychain sealed ($15)
-Banpresto sealed keychain ($12)
-Clefairy marble bag sealed with omastar marble ($15)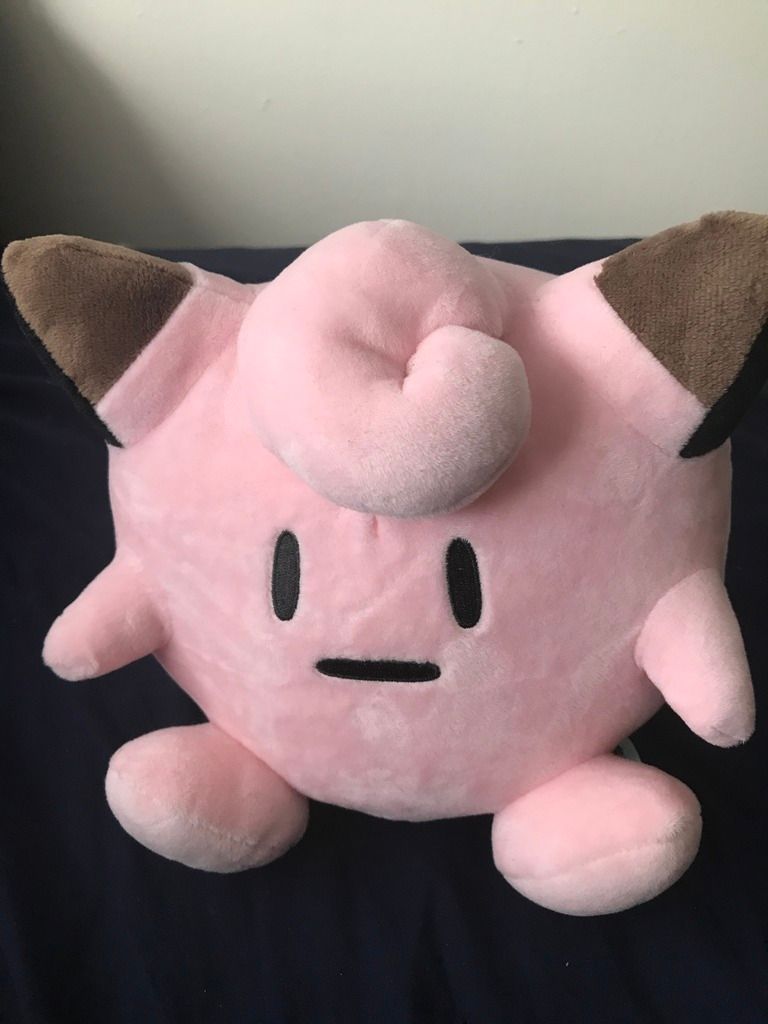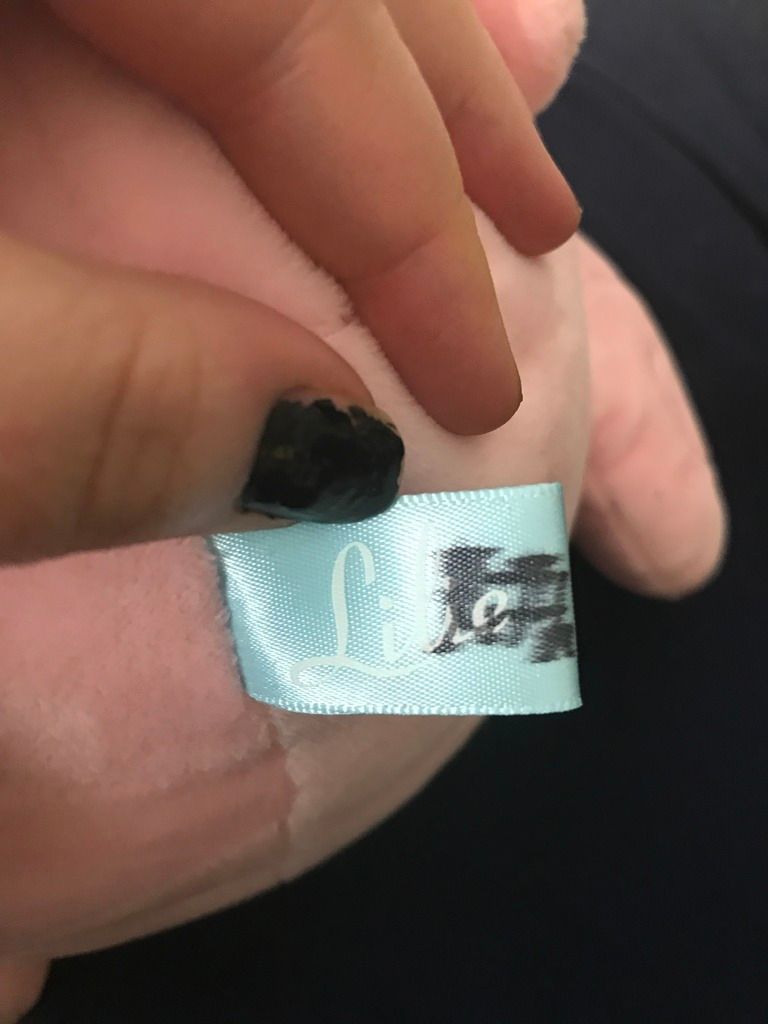 -Lillie Clefairy plush TTO with sharpie markings on Tag ($35)
-Pokemon Center plush NWT ($12)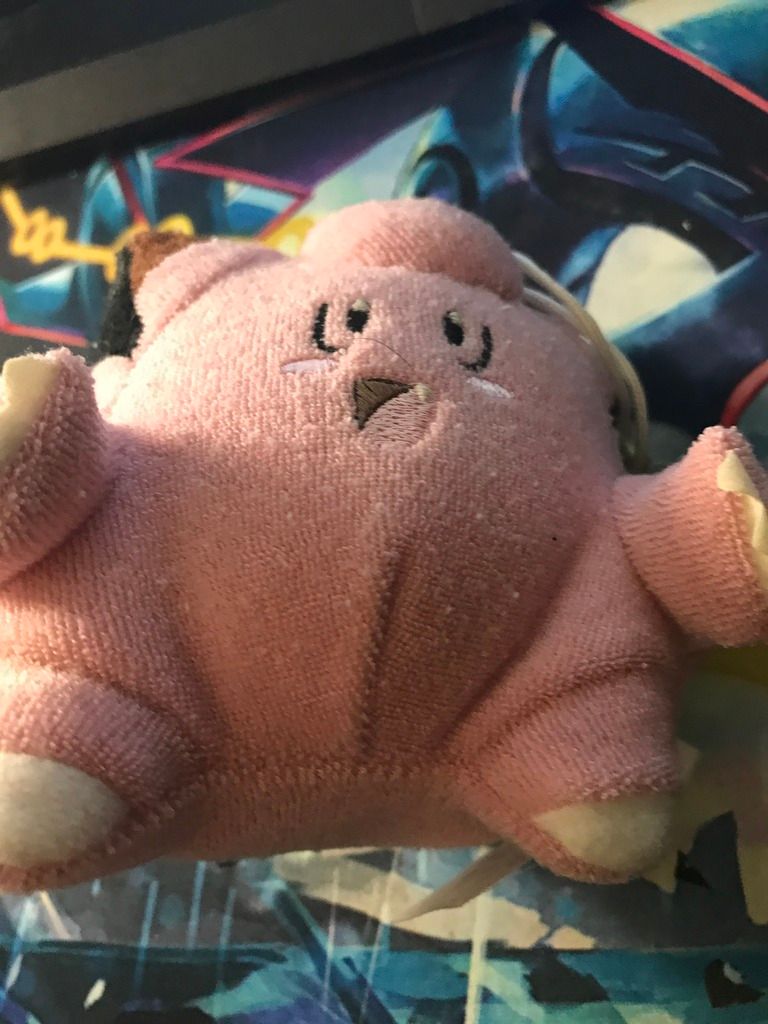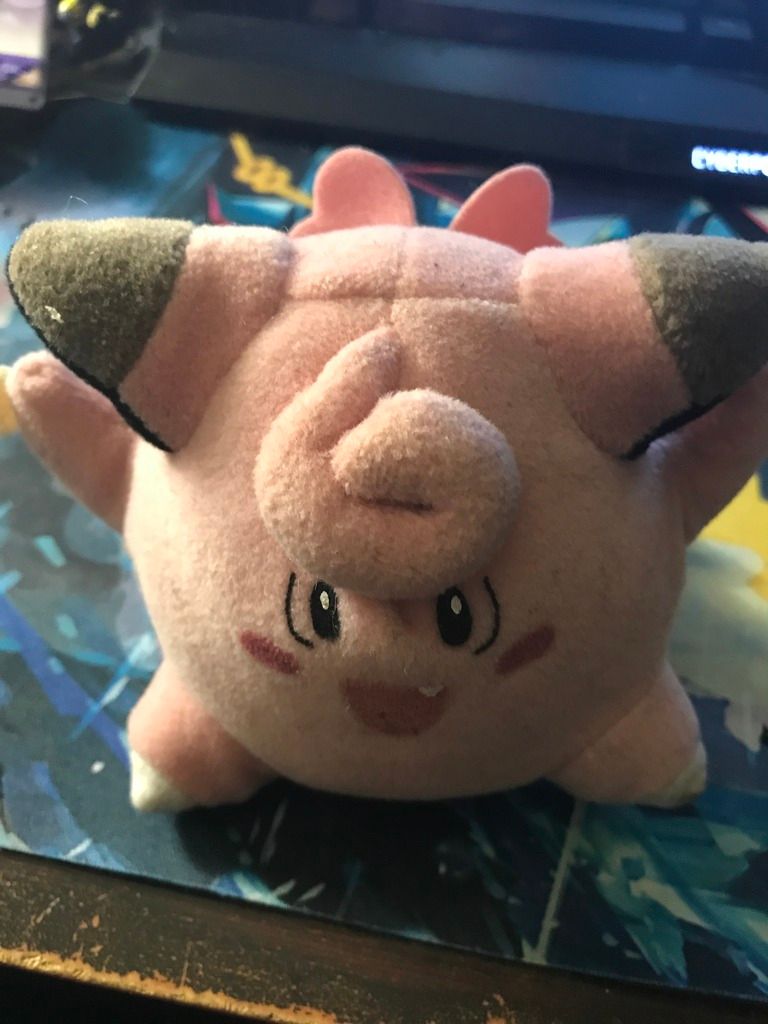 -Banpresto plush NWT ($20)
-Playfully Yours Suction cup plush TTO ($8)
-Hasbro TTO plush ($6)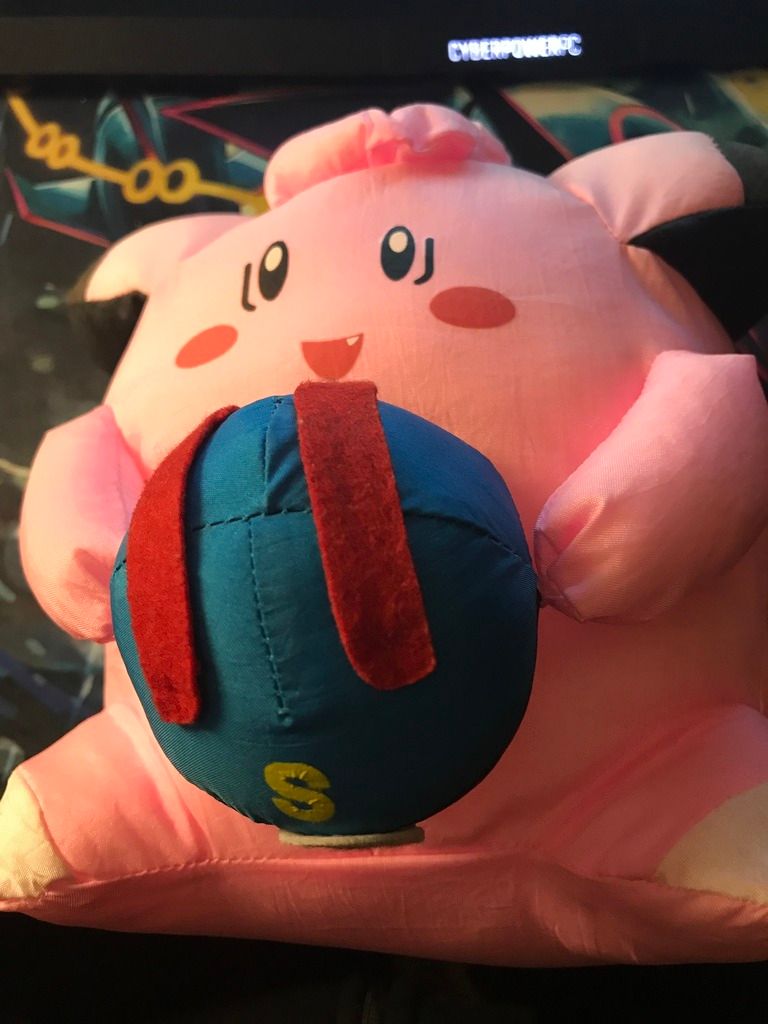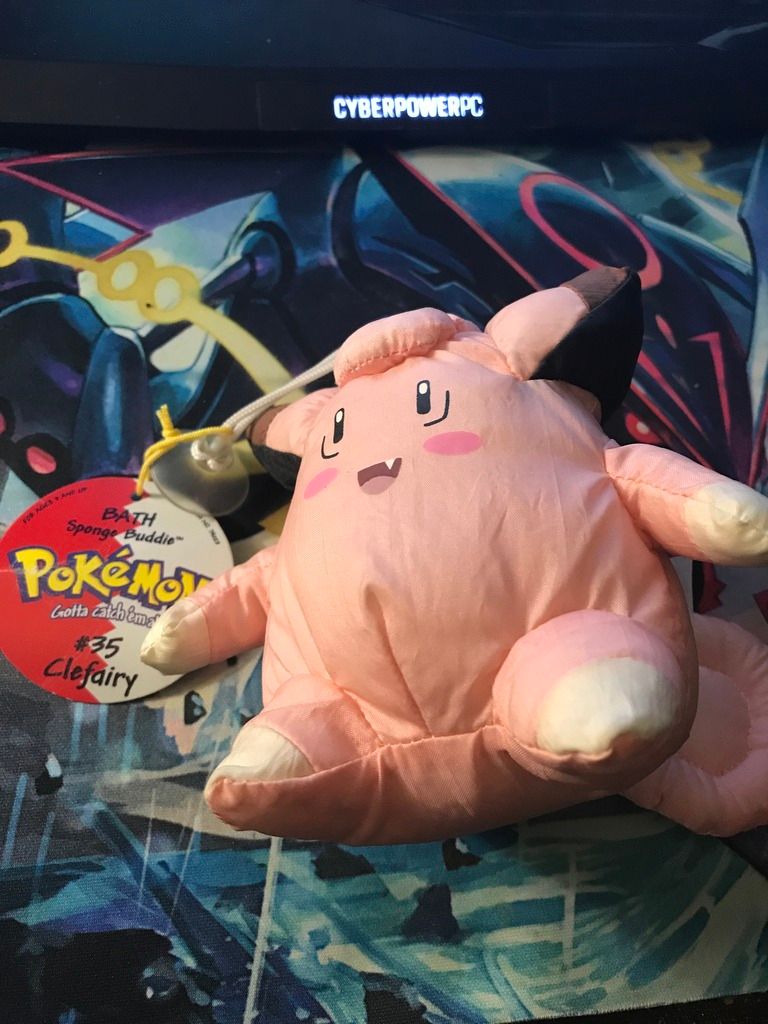 -Tafetta plush with great ball TTO ($15)
-Sponge Bath Buddy plush NWT ($15)
-2005? banpresto plush ($15)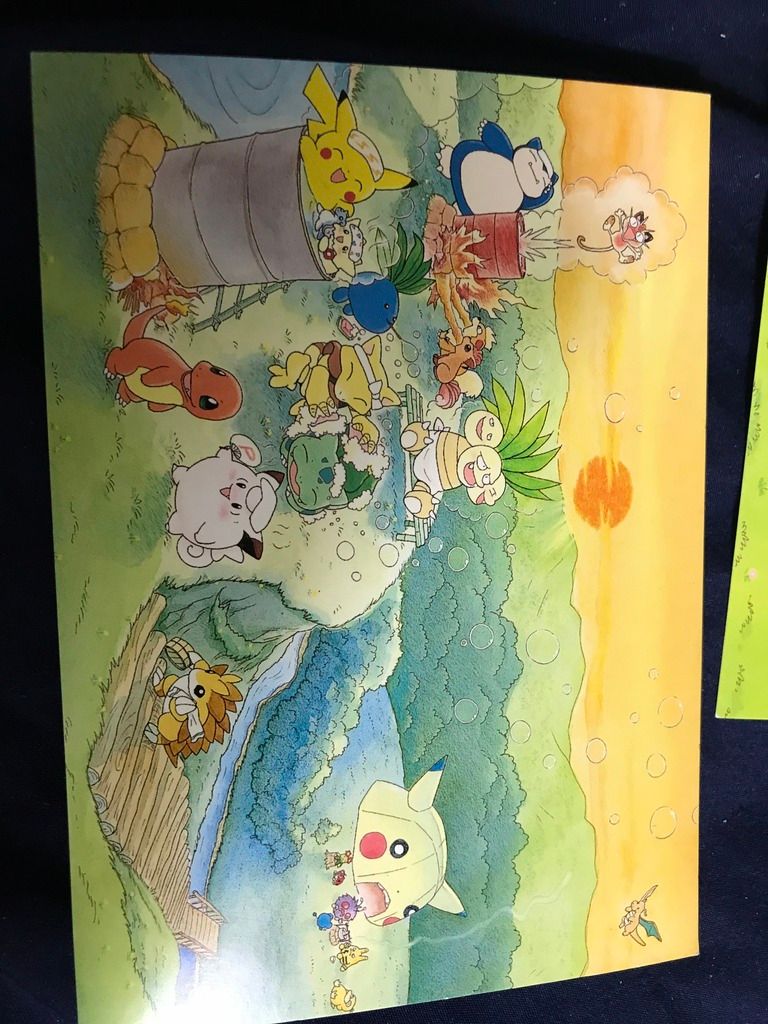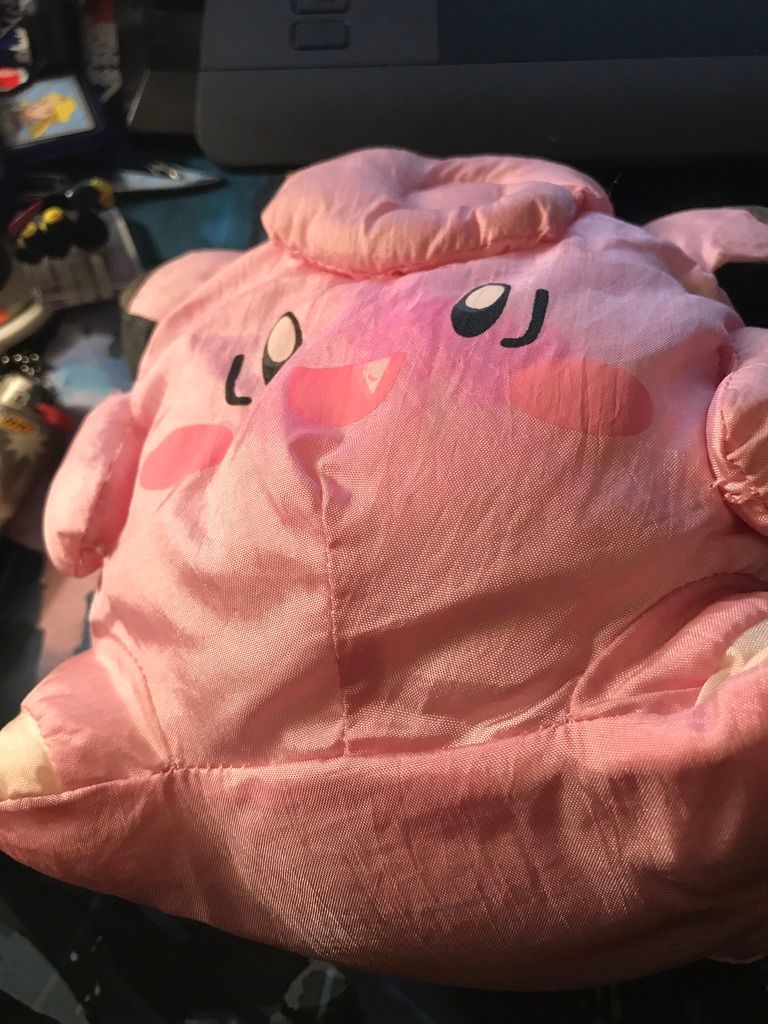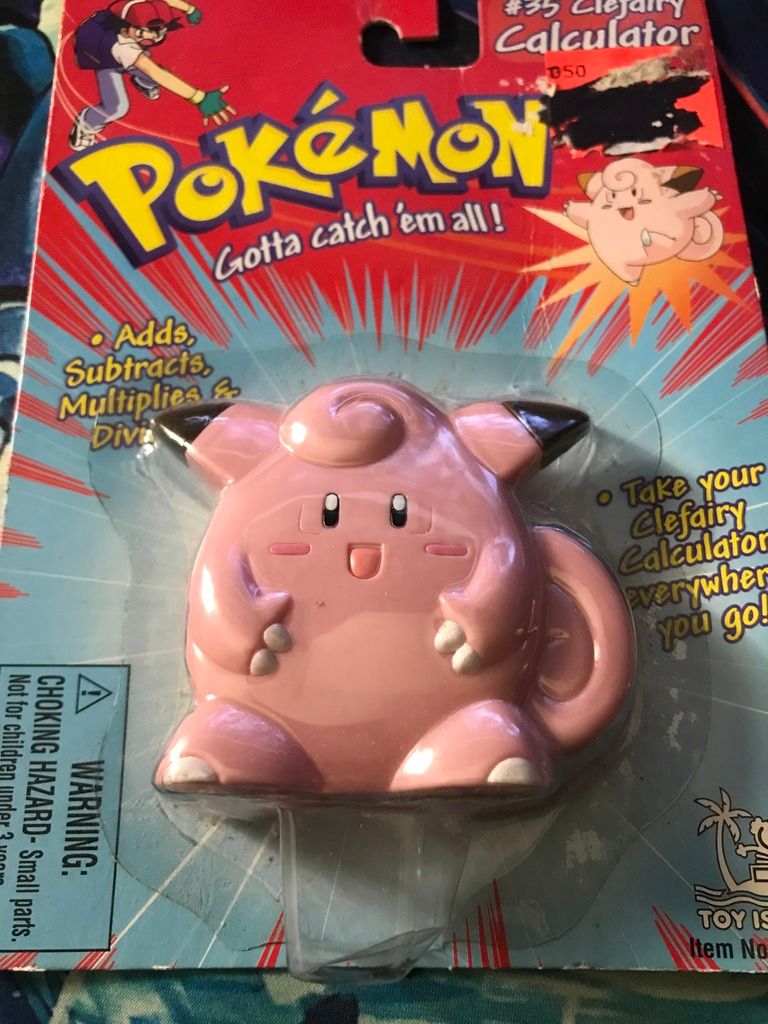 -Postcard ($10)
-Tafetta plush (light darker pink stain by mouth) TTO ($10)
-Sealed Clefairy Calculator ($12)
Clefable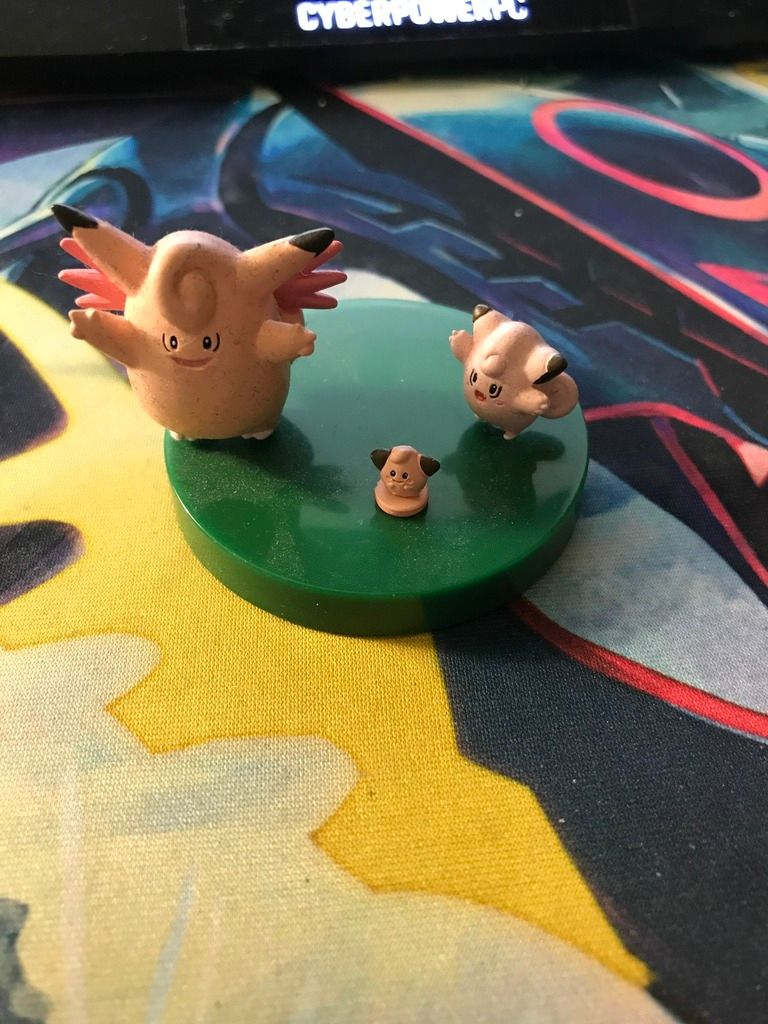 -clefable lot ($40)
-Clefable, Clefairy, Cleffa (missing tail) zukan ($30)
Deoxys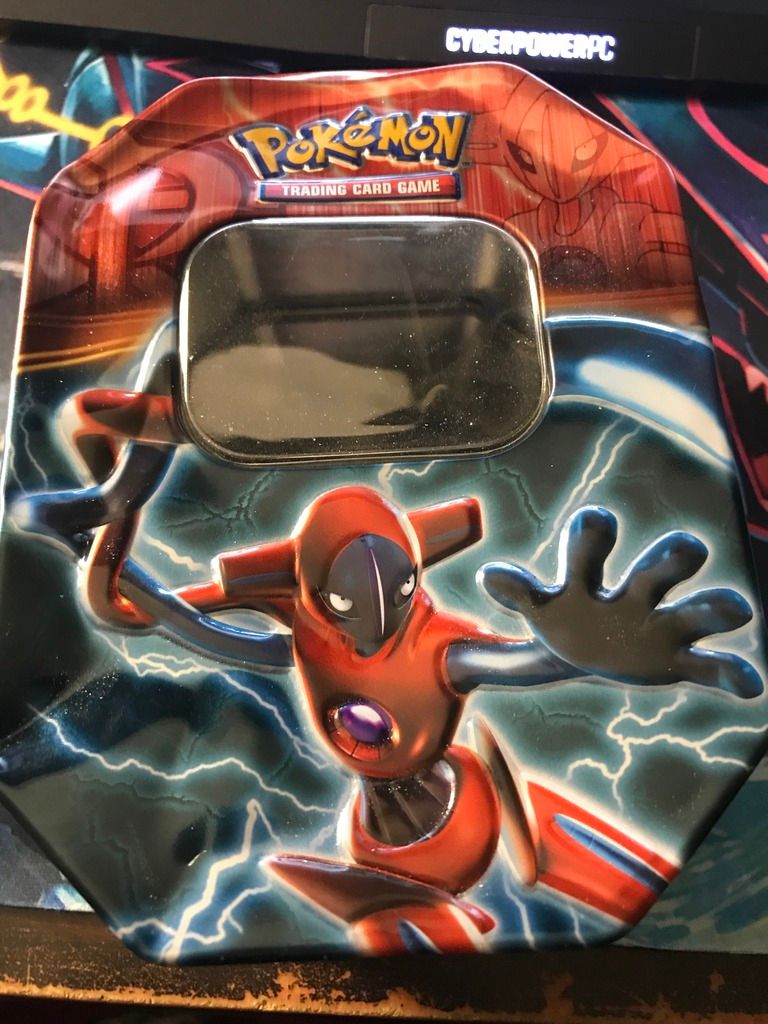 -TCG tin (damaged cover but still works on tin itself) ($4 or free with purchase)
Dialga
-BK Cardholder ($4)
Dustox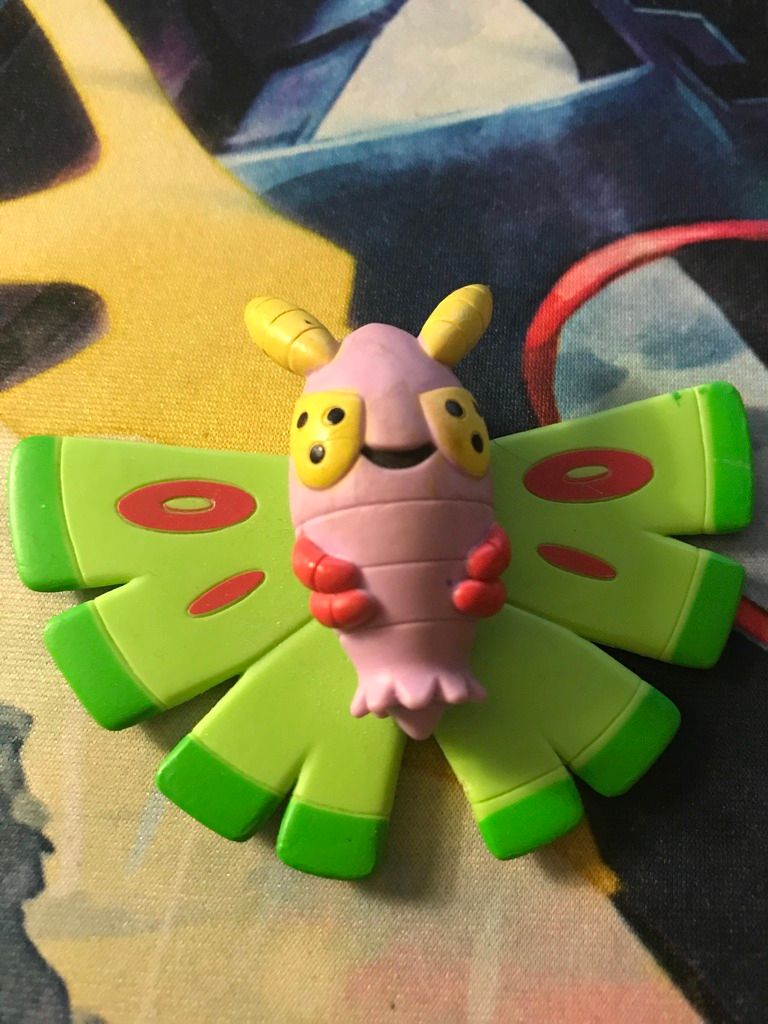 -Dustox Jakks Pacific figure ($5)
Ekans
-Ekans lot ($20)
-Ekans sitting plush NWT ($12)
Furfrou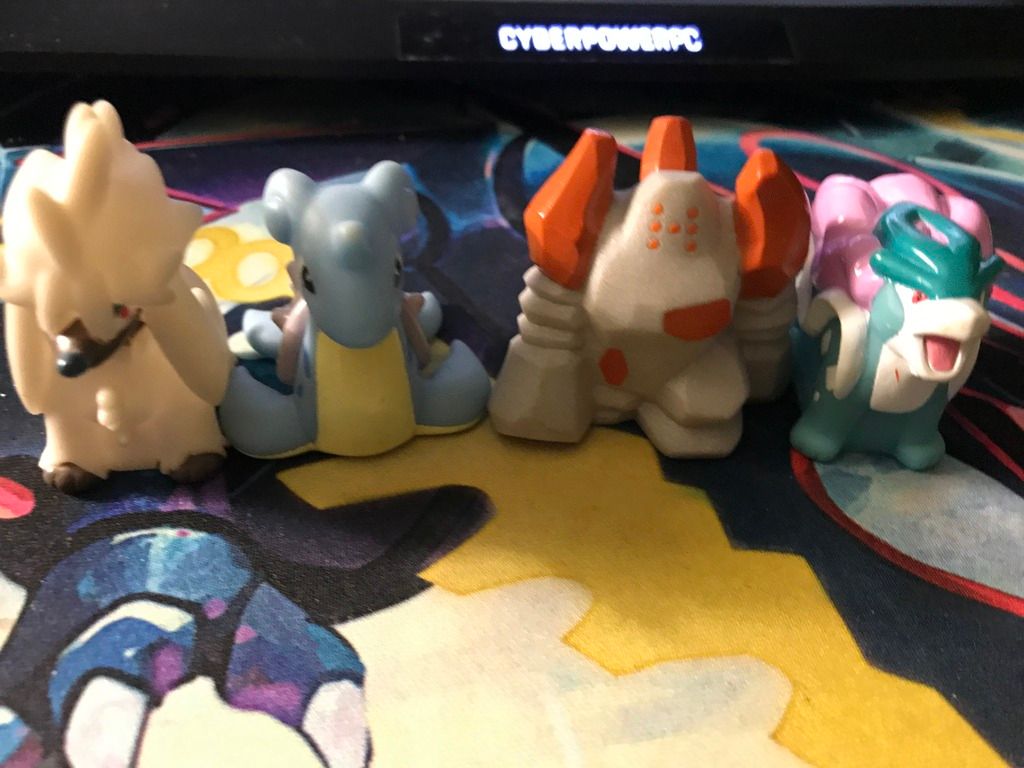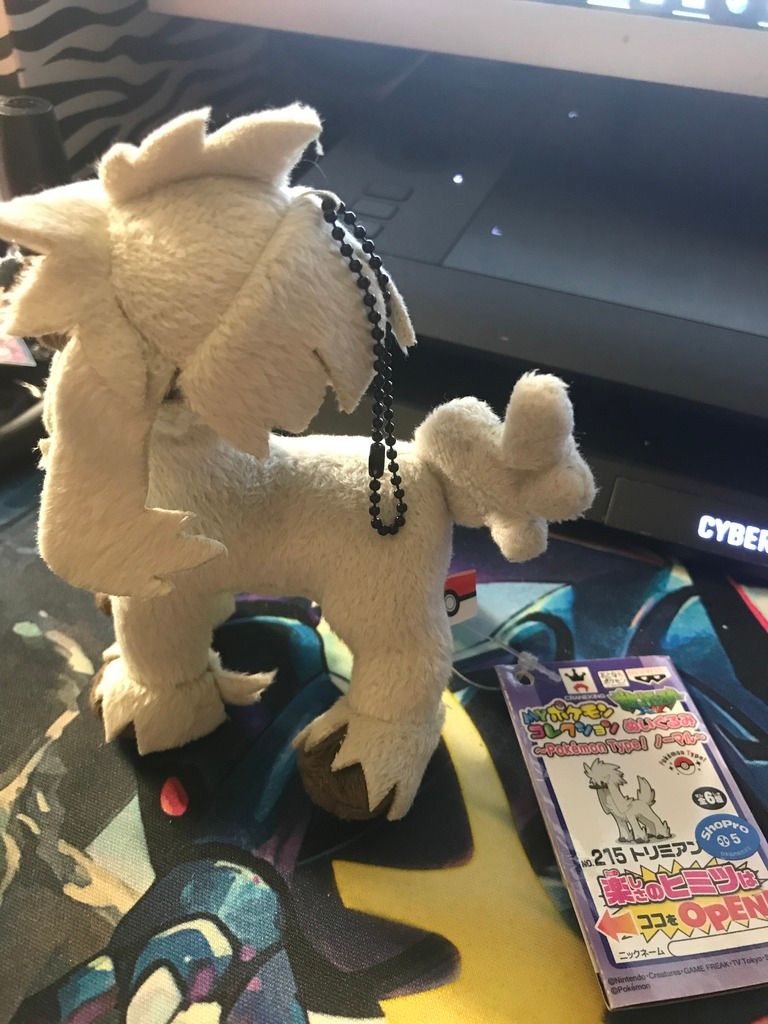 -Puppet Figure lot (furfrou, lapras, regirock, suicune) ($10) otherwise each puppet is ($3)
-MPC Banpresto Furfrou Plush NWT ($12)
Glaceon
-Glaceon Lot ($8)
Groudon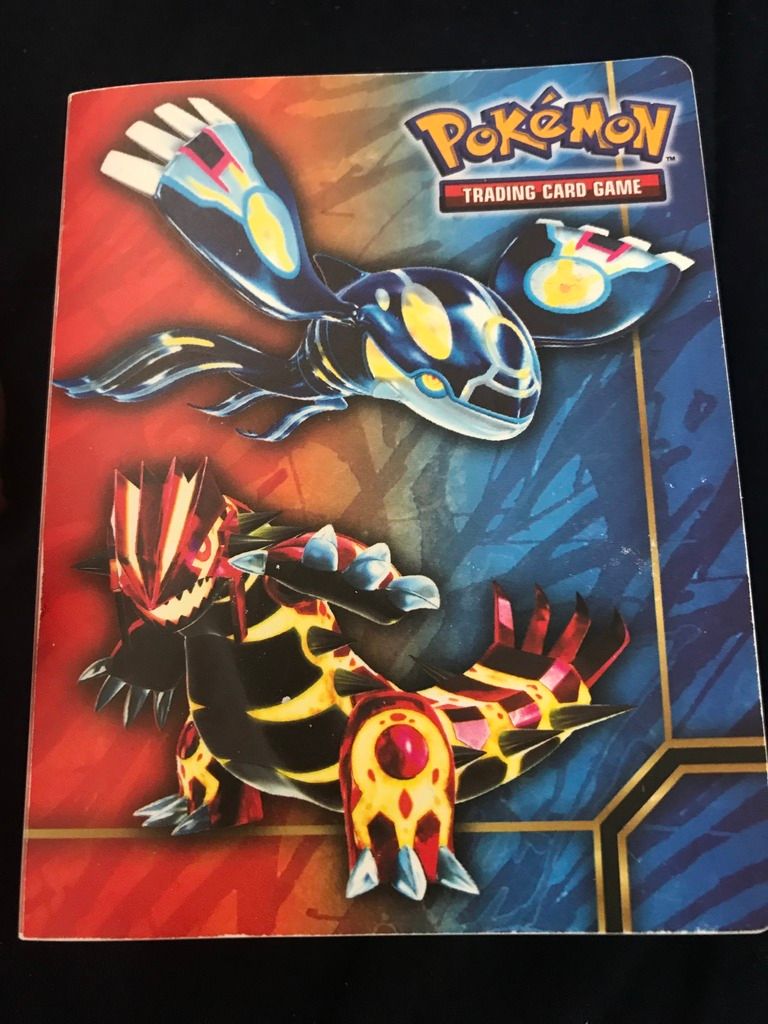 -Primal Groudon/ (Primal Kyogre on Back) TCG tin ONLY no cards ($5)
-TCG Primal Groudon figure ($5)
-Primal Kyogre and Groudon mini binder (treeko mudkip and torchic on back ($3)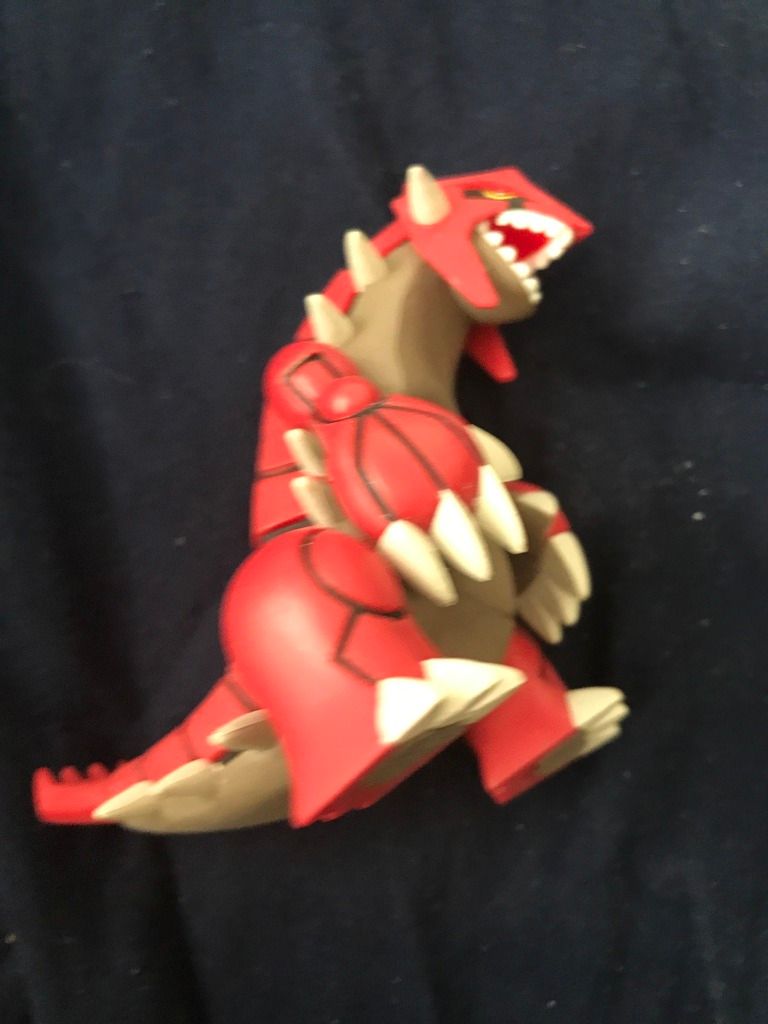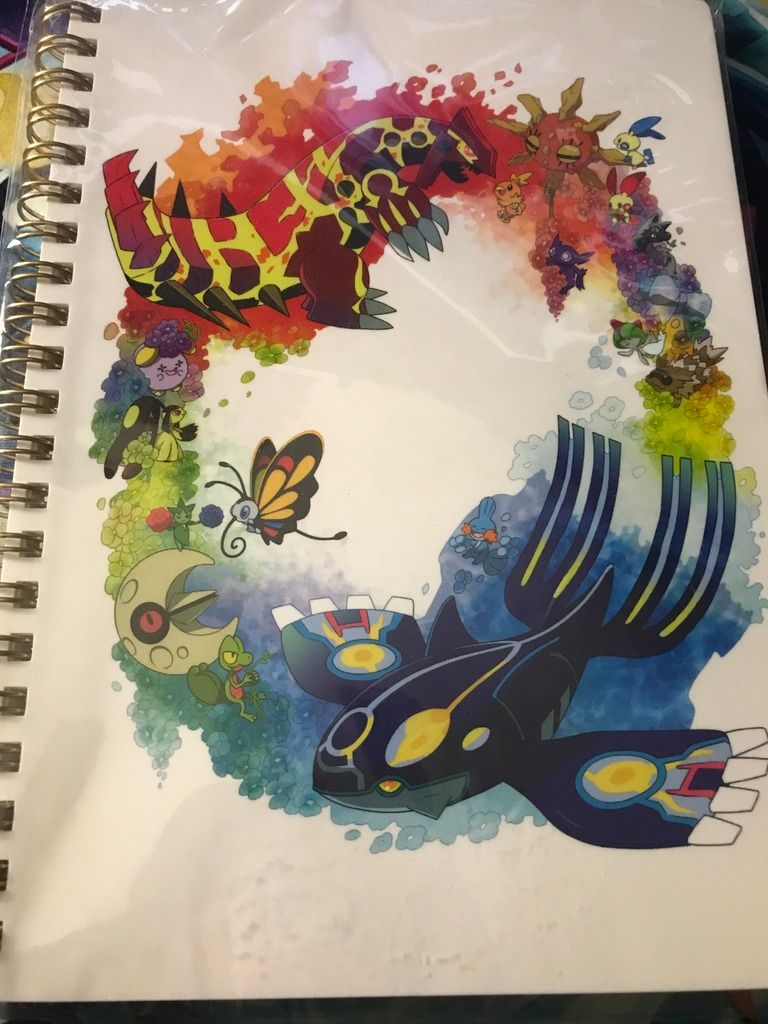 -Poseable Tomy Figure ($10)
-ORAS sealed Journal ($25)
Kyogre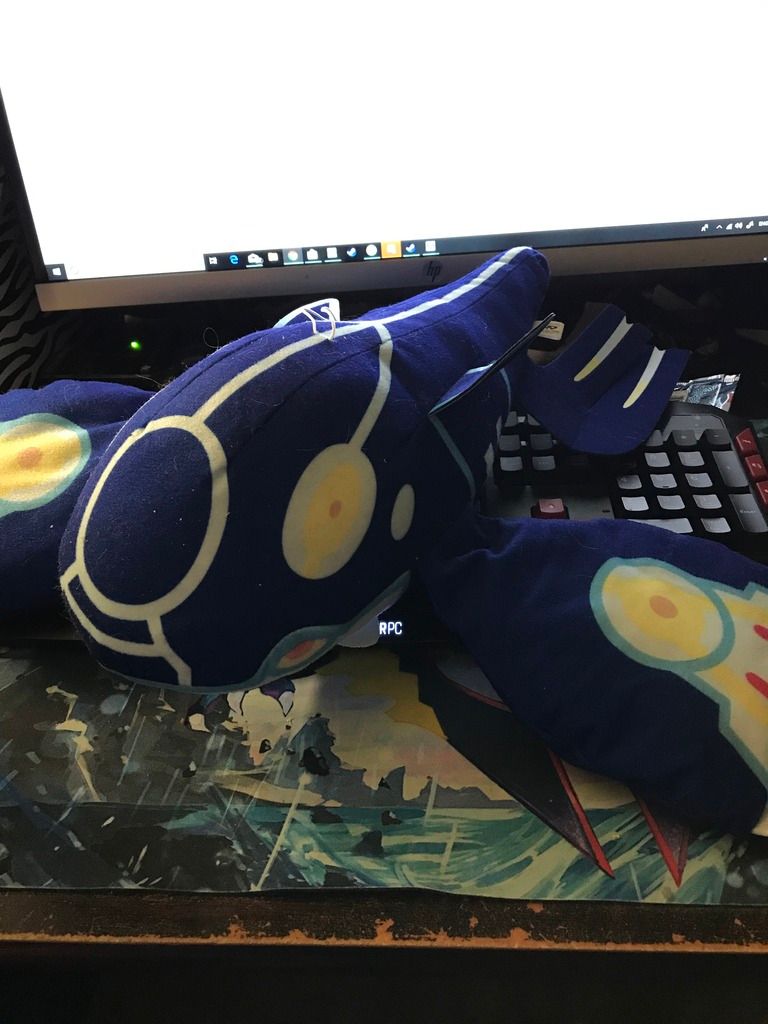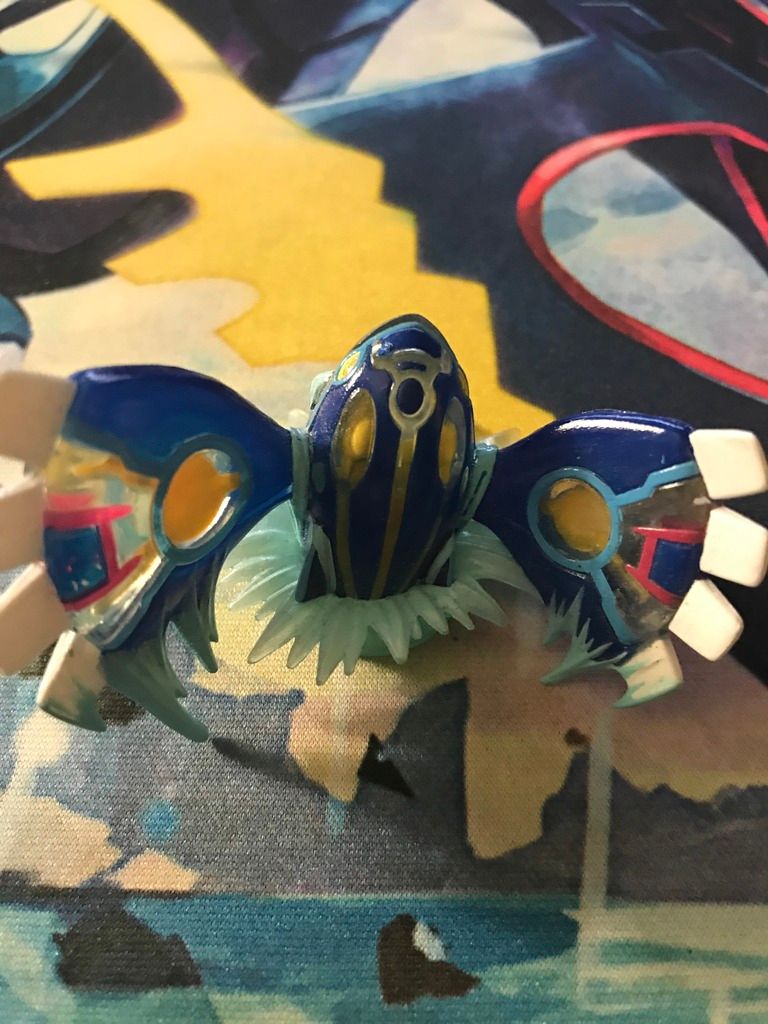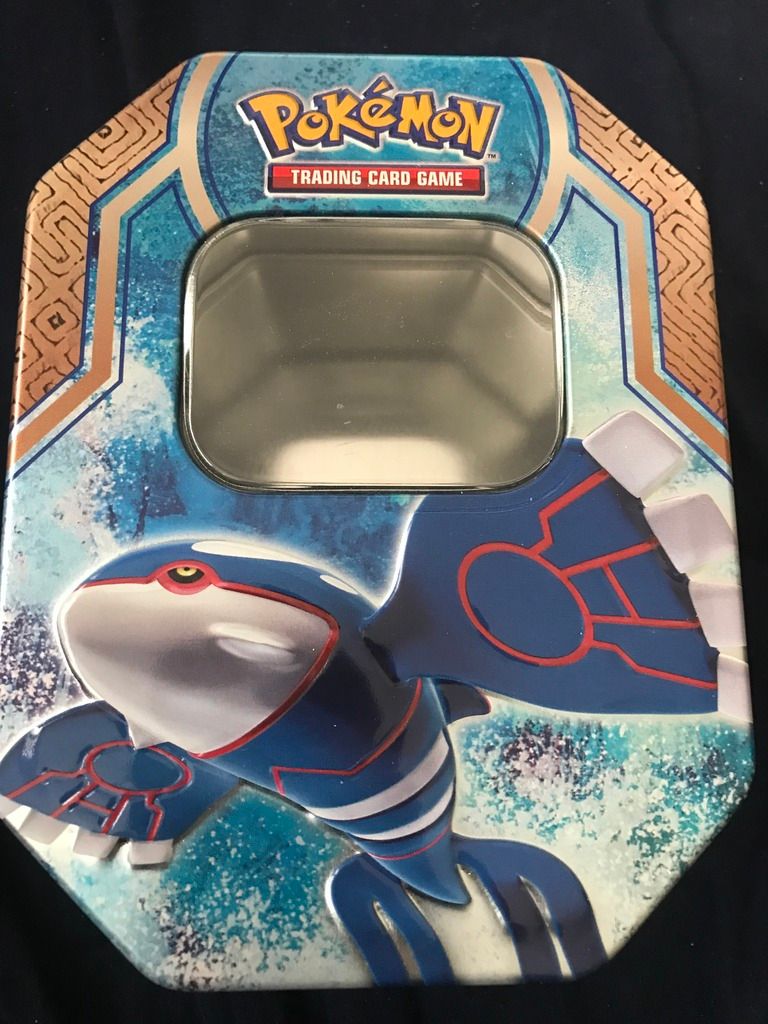 -Primal Kyogre banpresto plush ($15) TTO
-TCG figure ($3)
-TCG Tin ($4)
Lairon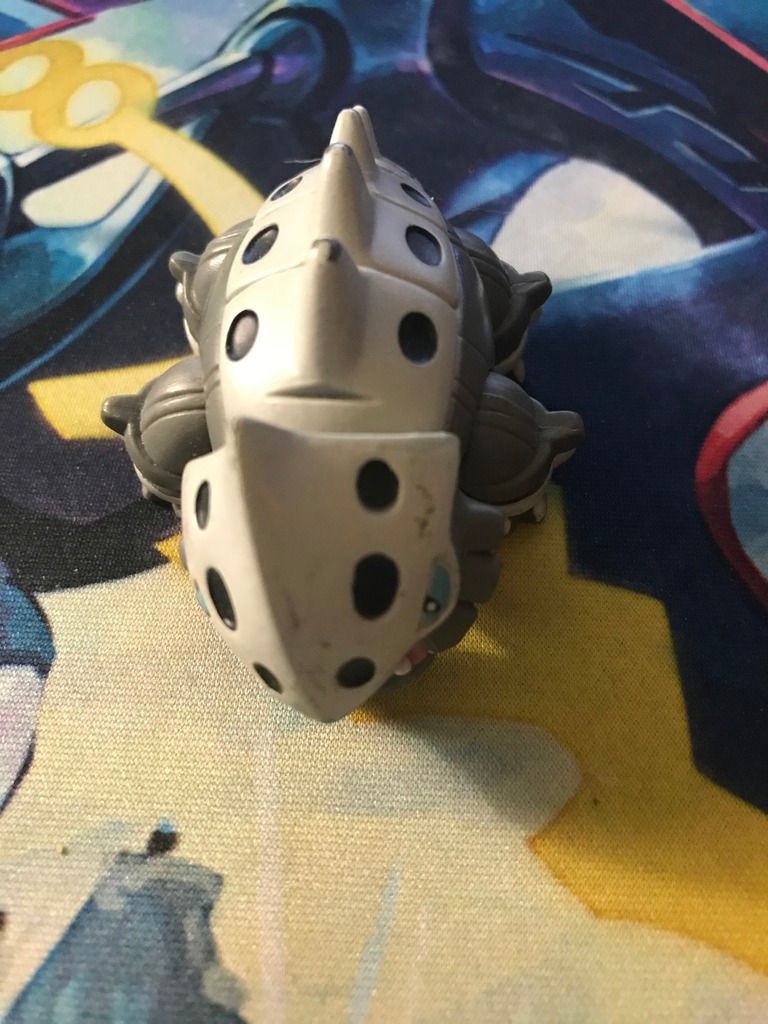 -lairon hasbro toy ($5)
Latios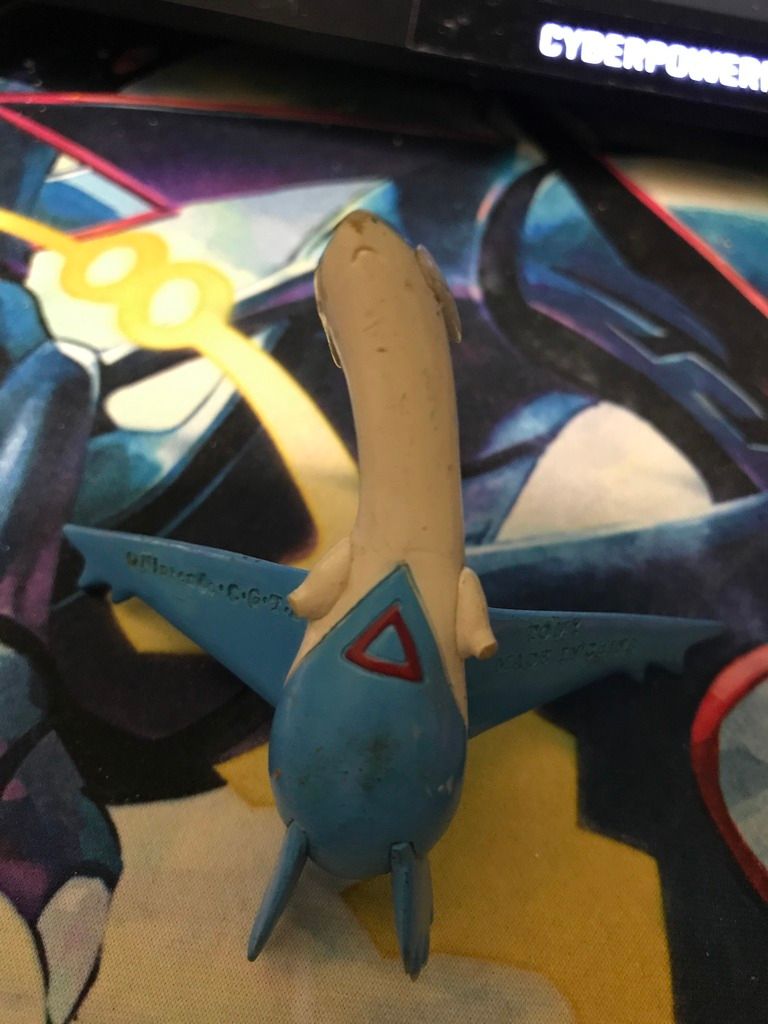 -Ken Sugimori sealed clearfile ($12)
-Broke Latios TOmy ($1) or free with purchase
-TCG tin ($4)
Ludicolo
-Swing Keychain ($5)
Lycanroc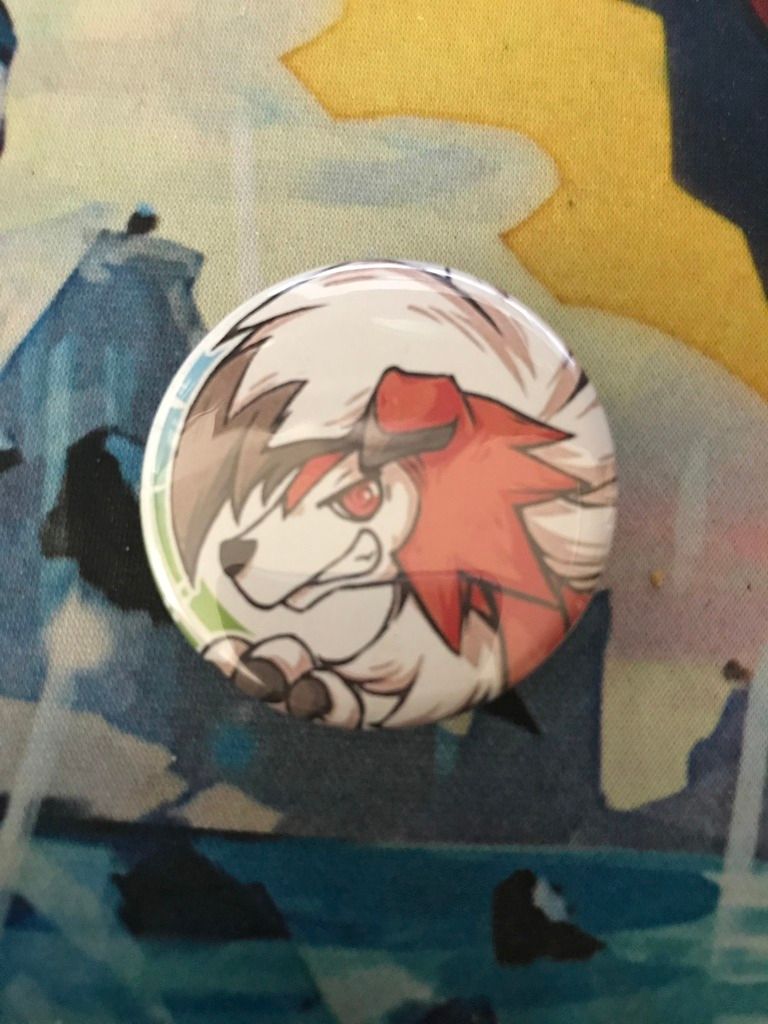 -Lycanroc Button ($1) or free with purchase
Marshstomp
-Tomy Poseable Figure ($4)
Meowstic
-Sealed Clearfile ($8)
Numel
-Numel Jakks Pacific ($5)
Pikachu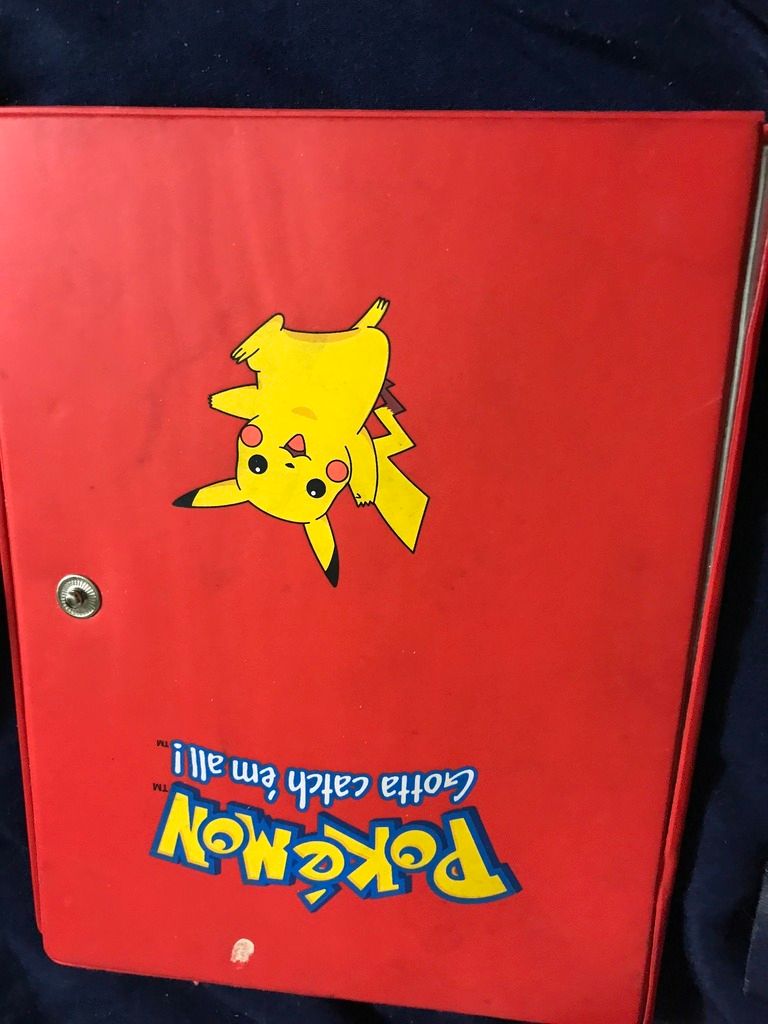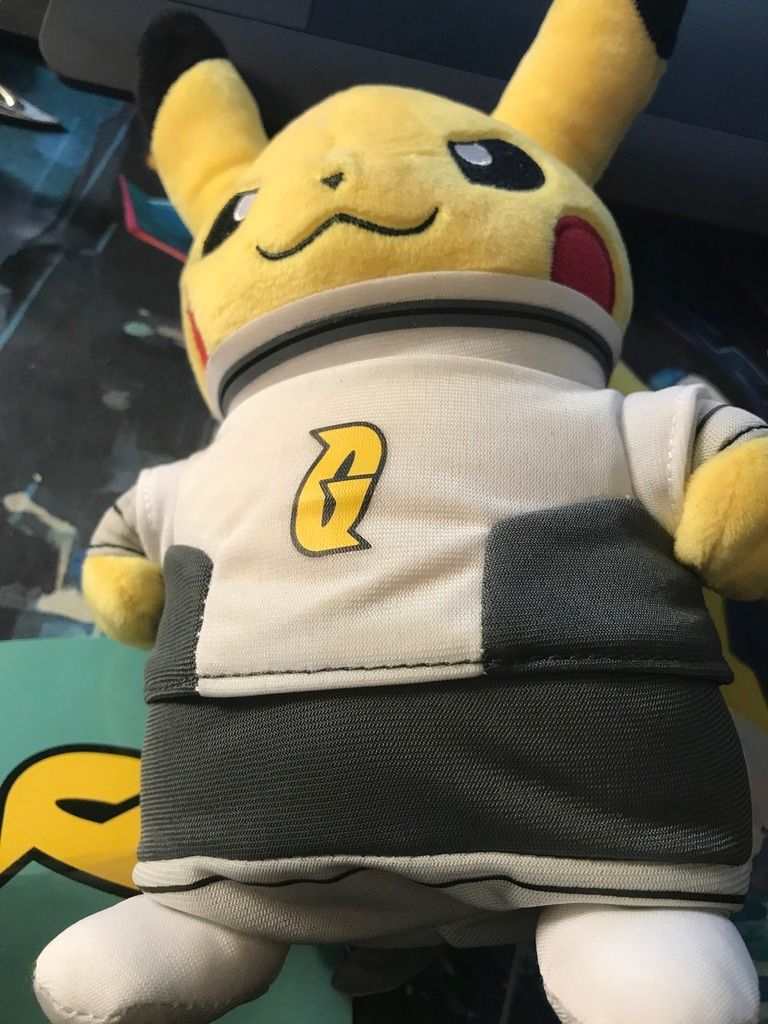 -Mighty Bean Lot (Graveler, Pikaxhu x2, pichu, wigglytuff, jigglypuff) (lot $20) other wise each bean is ($5)
-TCG binder missing clasp ($5) OBO
-Team Galactic grunt pikachu JP version NWT (bend in hang tag) ($12)
Rayquaza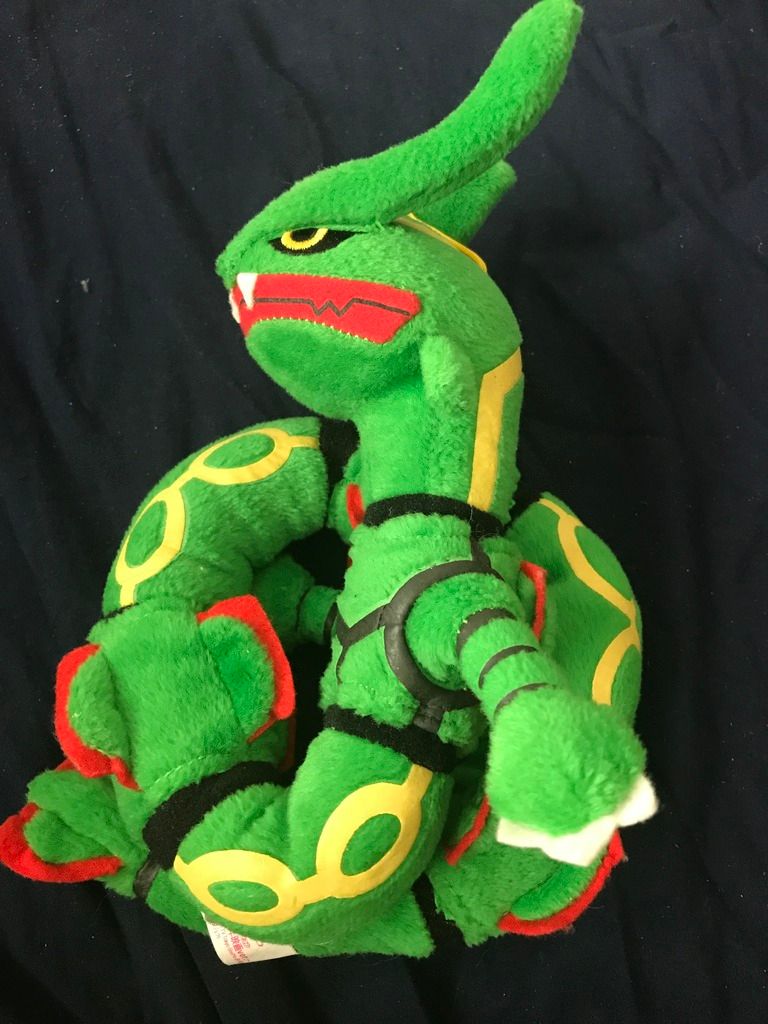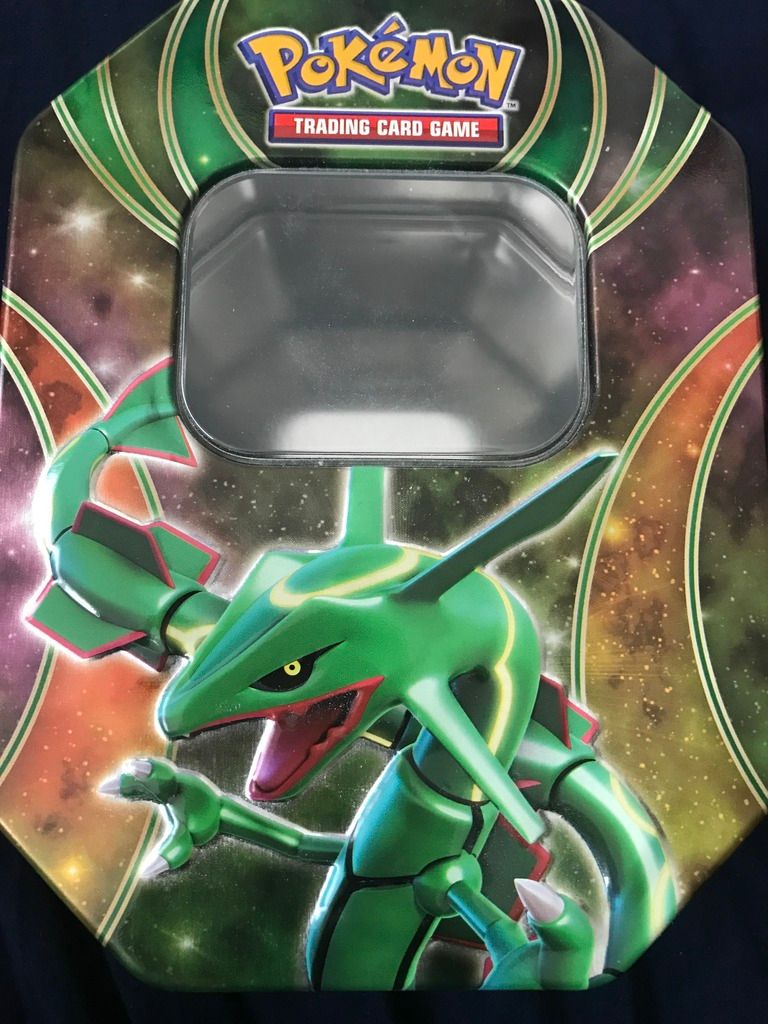 -Banpresto UFO plush TTO ($12)
-TCG tin ($4)
-Mega Rayquaza deck box ($5)
Rockruff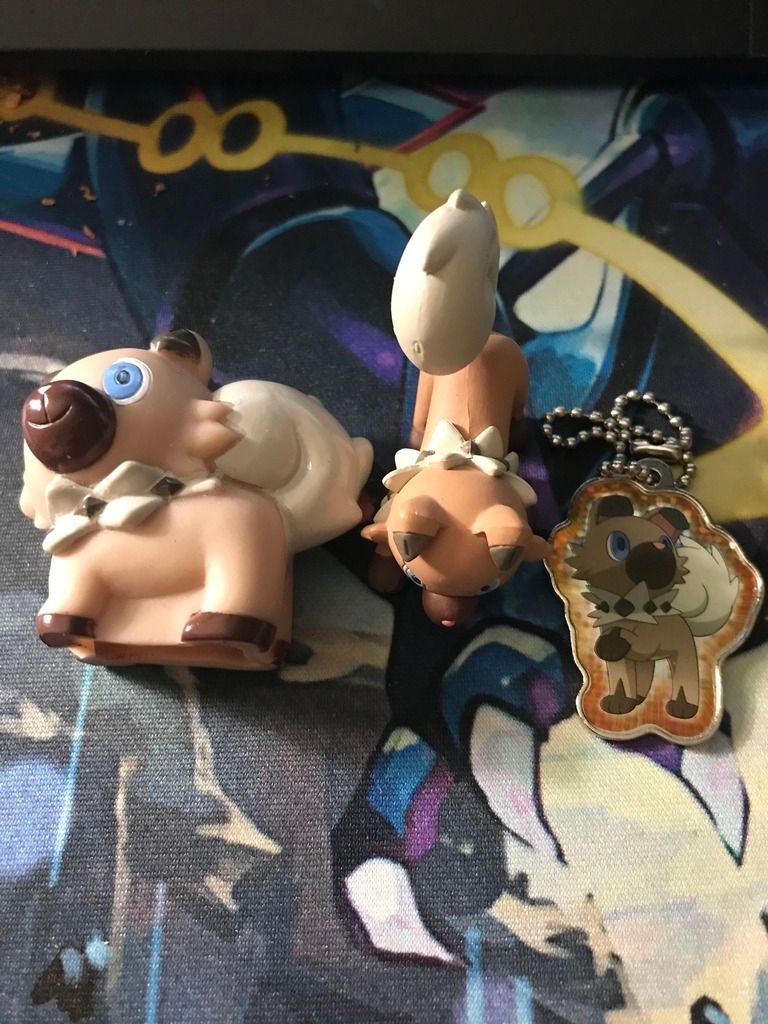 rockruff lot ($8)
Salamence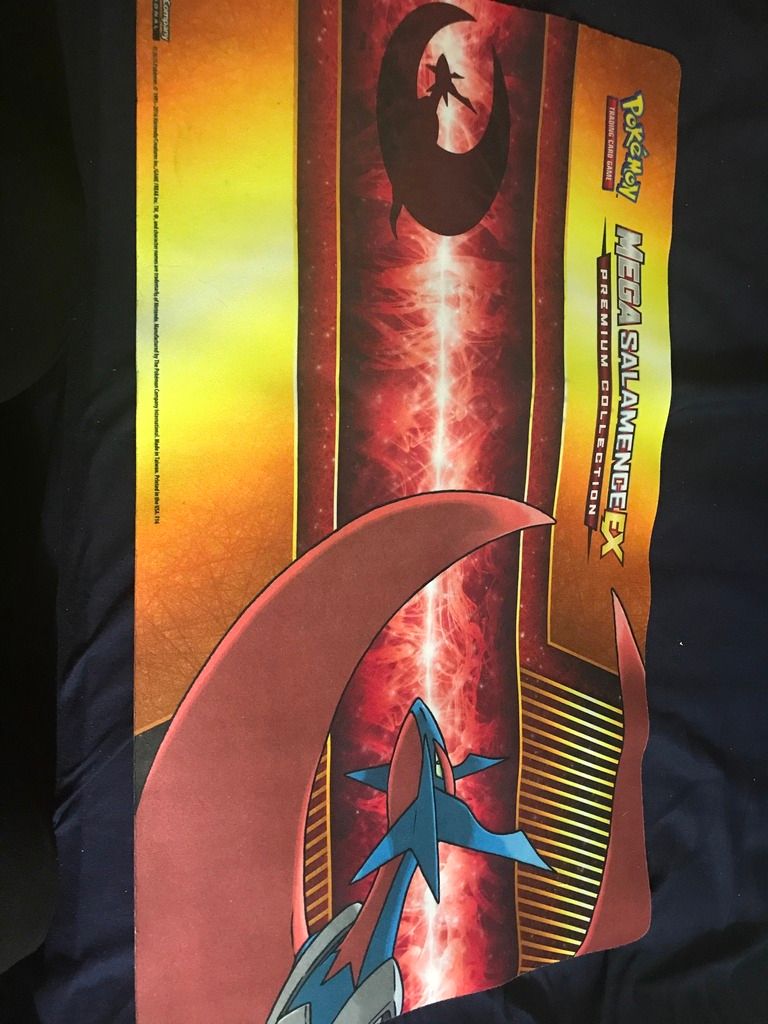 -mega Salamence Playmat ($10)
Seviper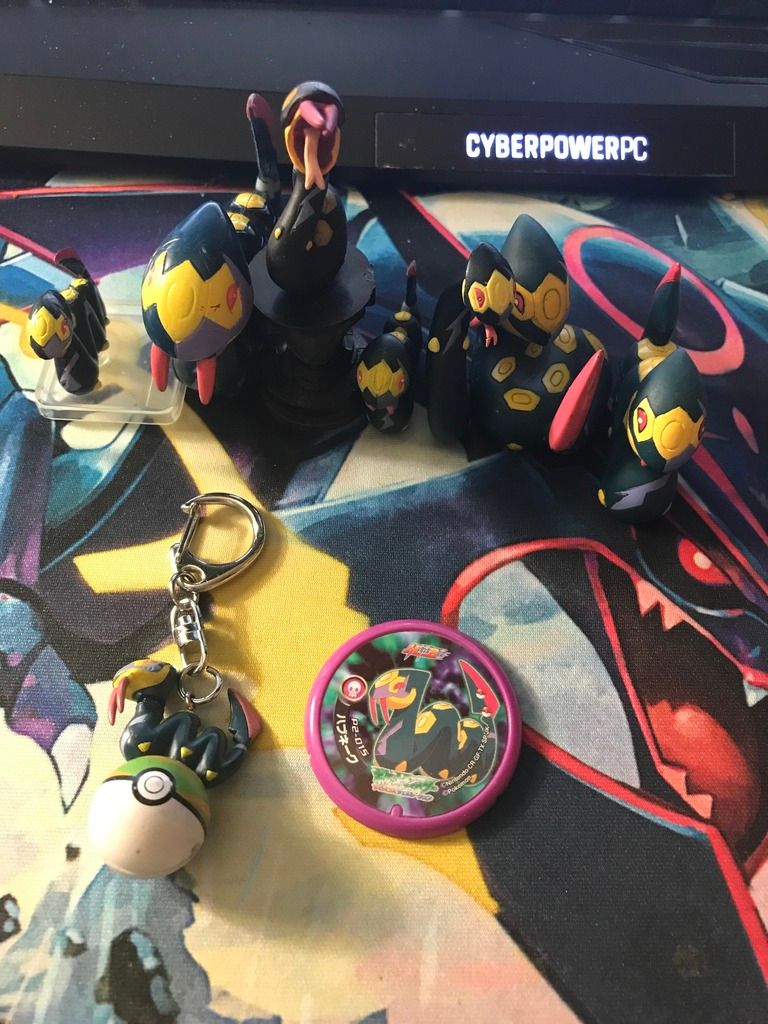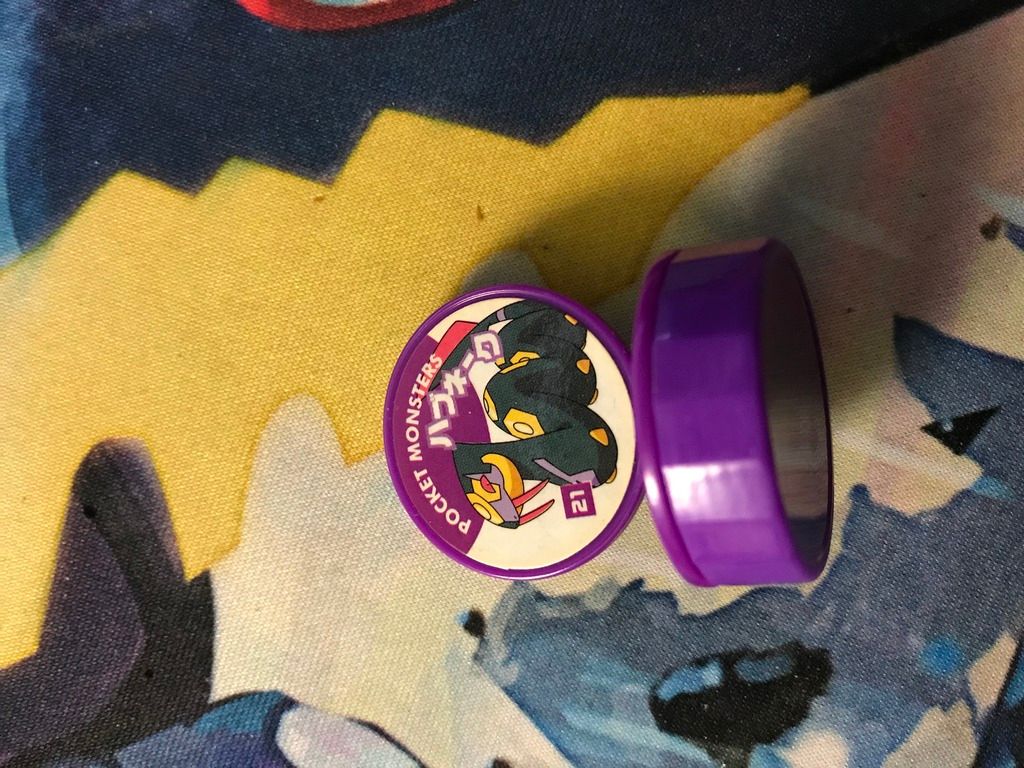 -Seviper Lot includes stamp in seperate picture ($60)
Shiftry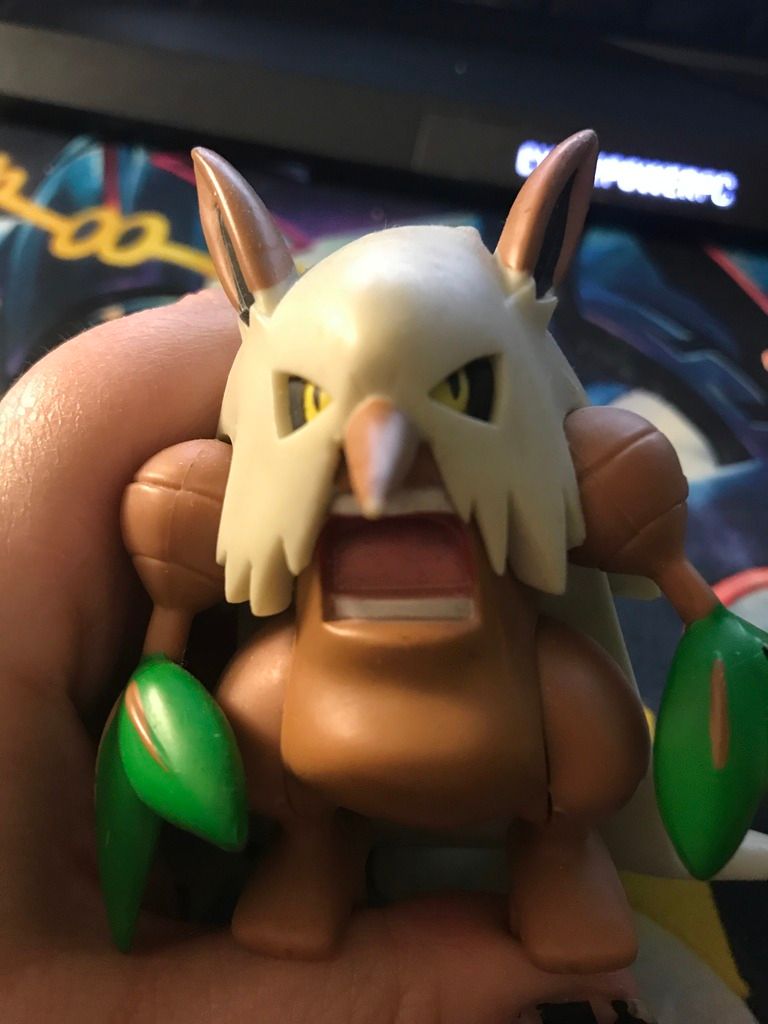 -Jakks Pacific Figure ($6)
Solgaleo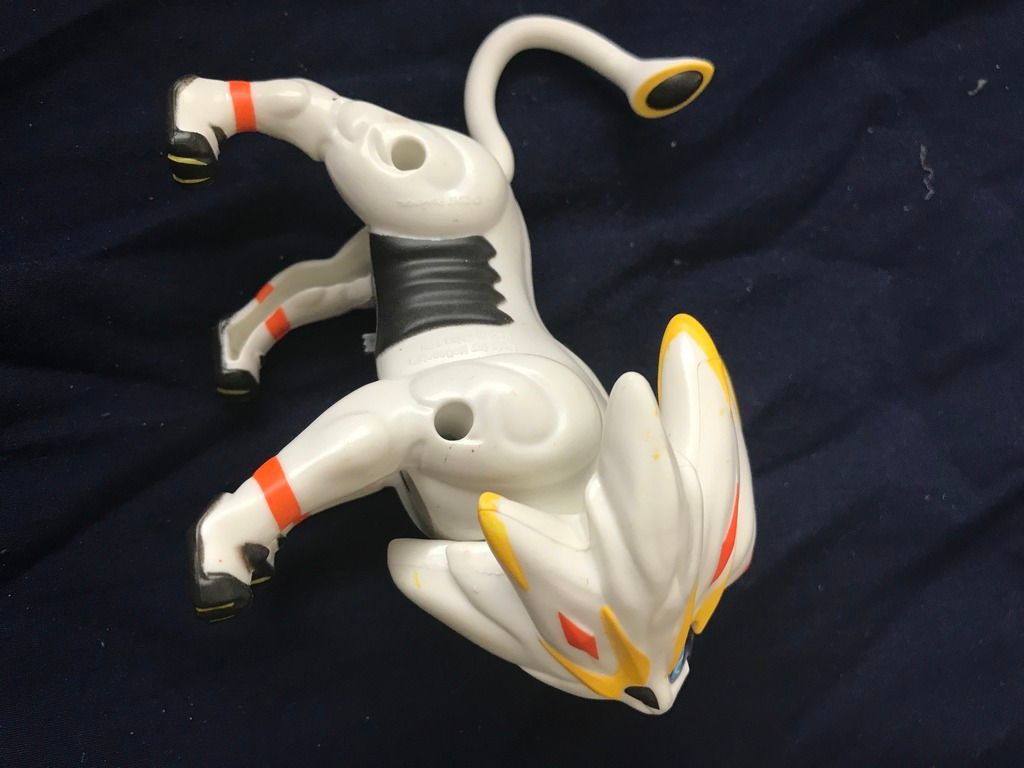 -Solgaleo McDonalds toy still lights up ($1) or free with purchase
Swampert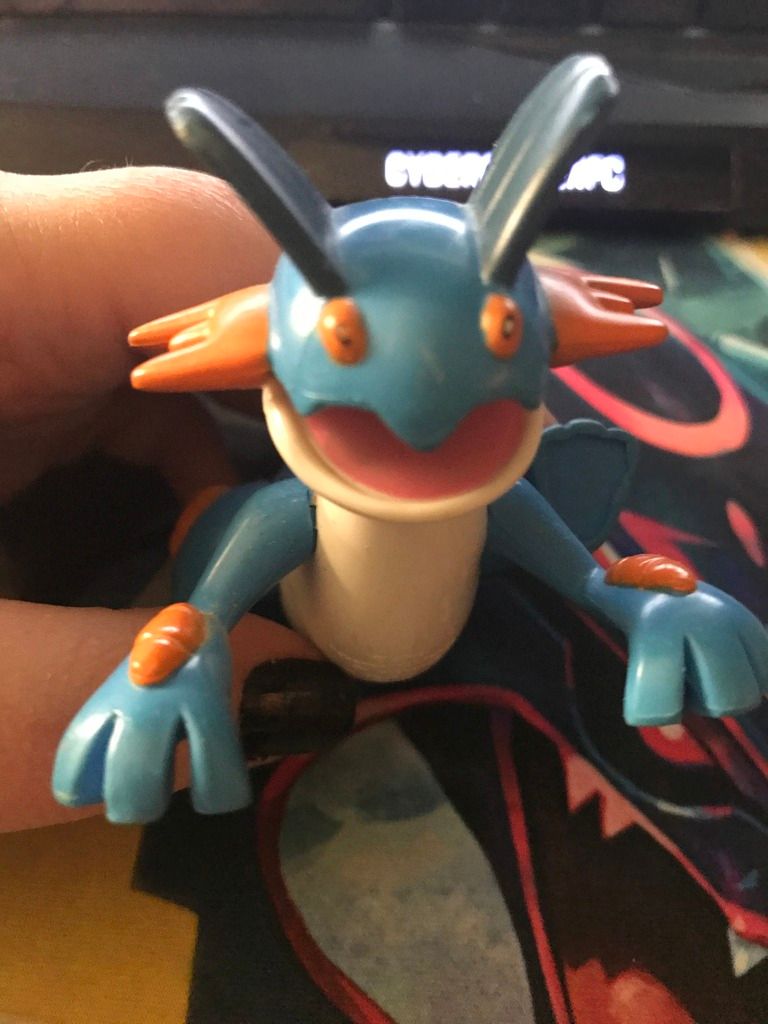 -Mega Swampert Playmat ($10)
-Swmapert Hasbro figure ($5)
-TCG TIn ($4)
Totodile
-Tomy Figure with scuffs ($6)
Swellow
-scuffed hasbro figure ($5)
Venomoth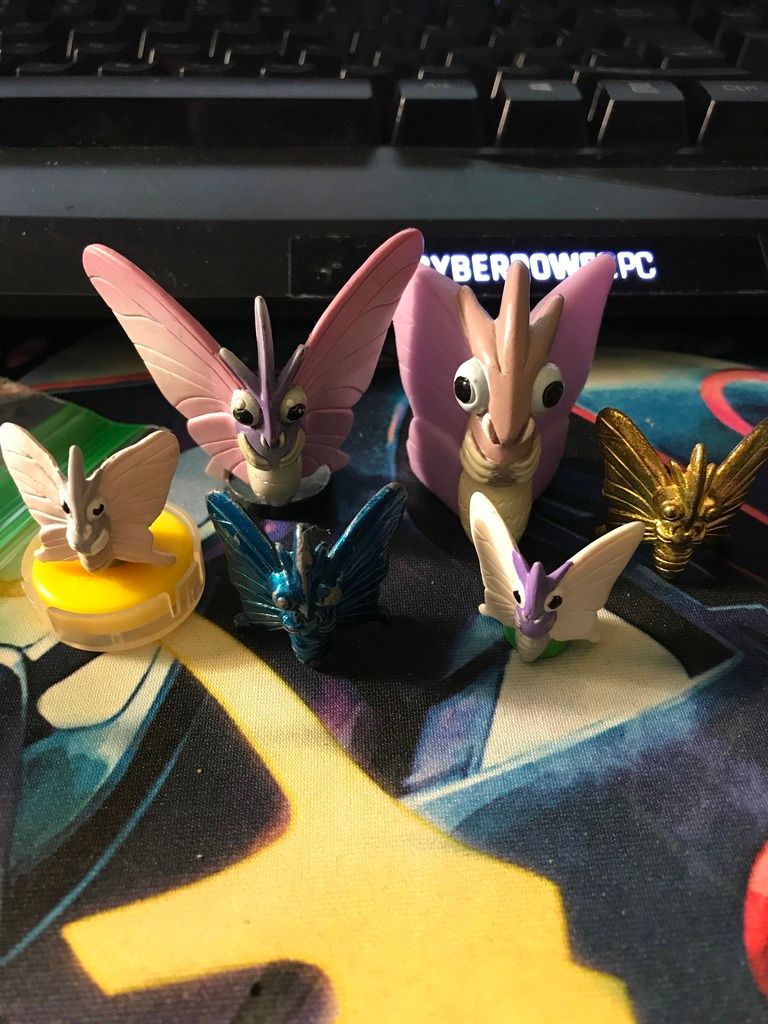 -Venomoth Lot ($20)
Vigoroth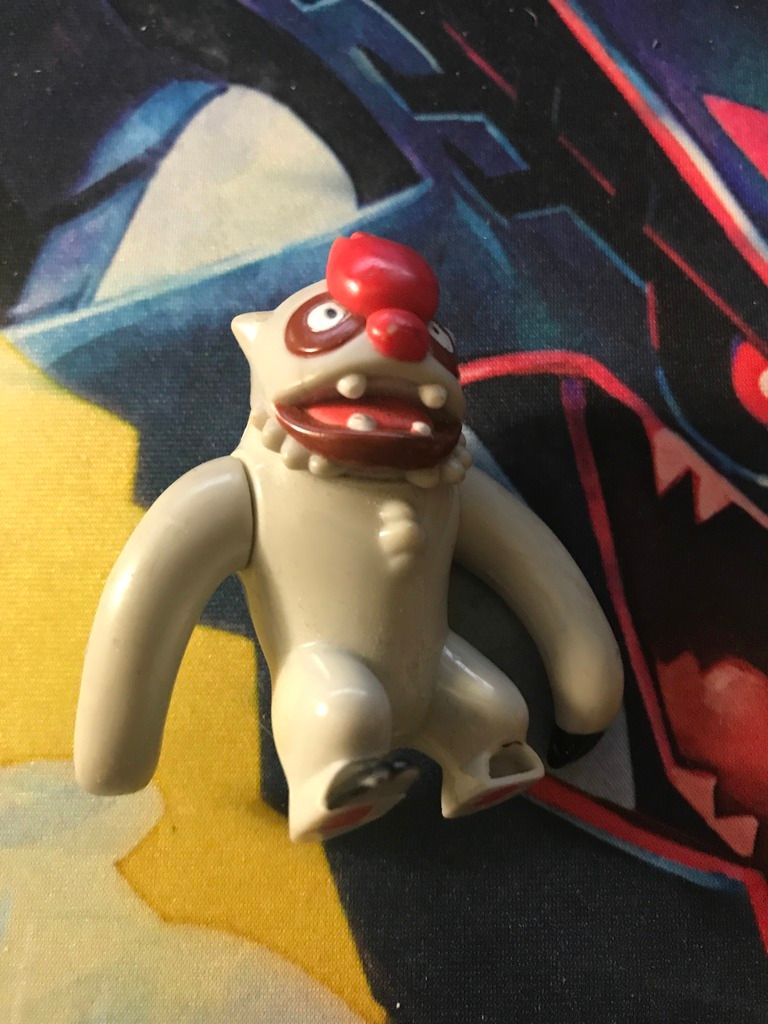 -damaged hasbro Vigoroth ($3) or free with purchase
Vileplume
-Tomy figure ($5)
Zapdos
-Zapdos Clip ($4)
Non Pokemon Sales
Disney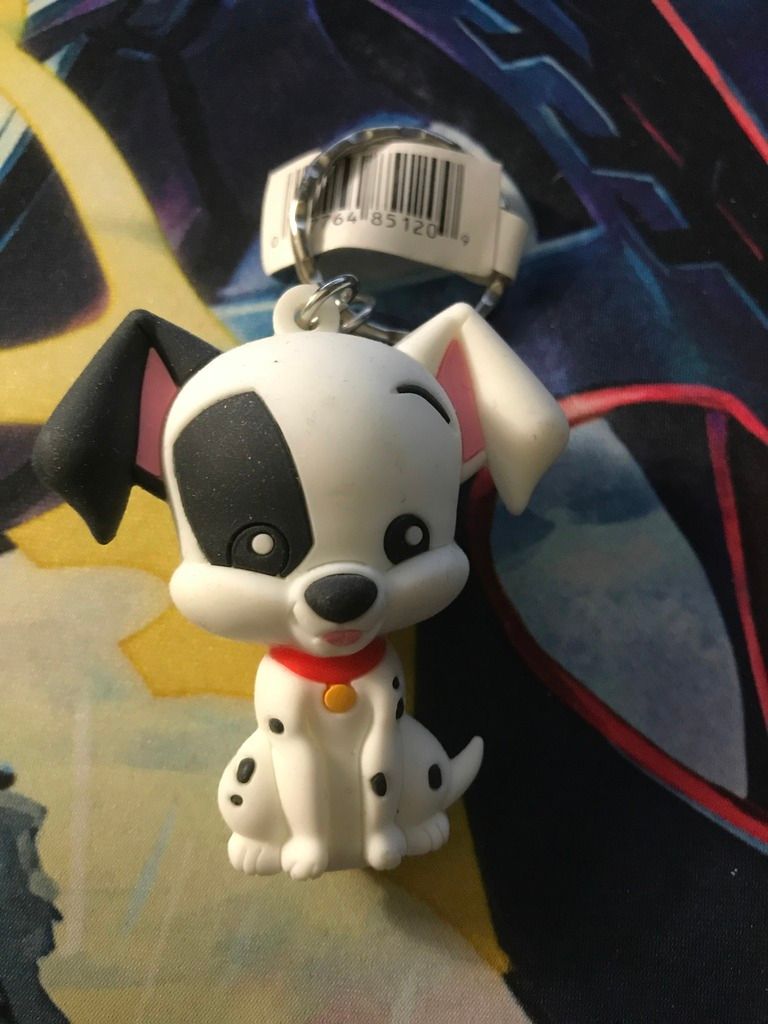 -Cinderella Tsum Tsum strap ($3)
-101 Dalmations Funko mystery keychain ($4)
-Minnie mouse plush NWT ($5)
-Mickey mouse plush NWT ($5)
Final Fantasy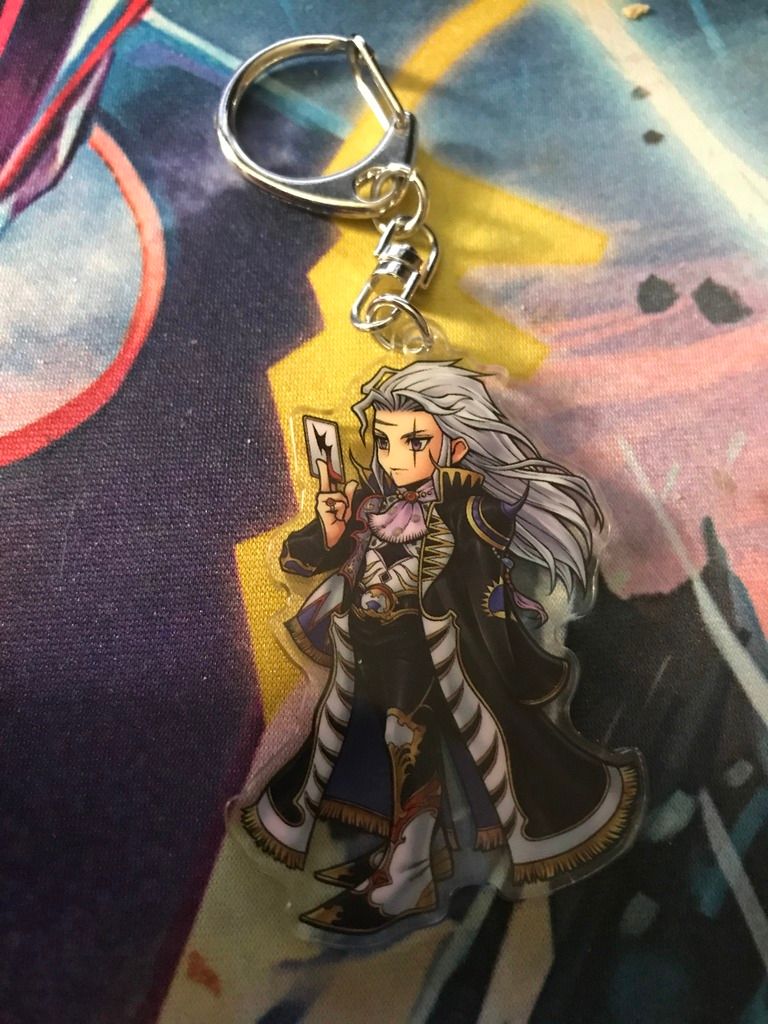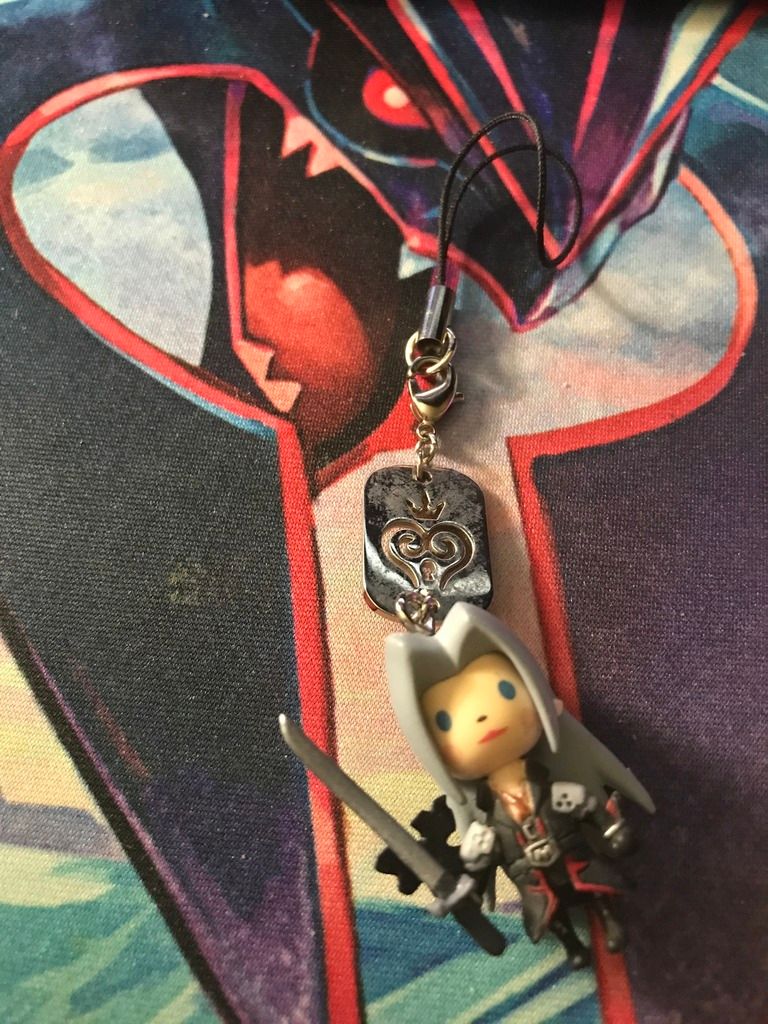 -Zack Fair x Kunsel Doujin ($10)
-Setzer gabbiani acrylic keychain ($10)
-KH Sephiroth Phone strap ($30)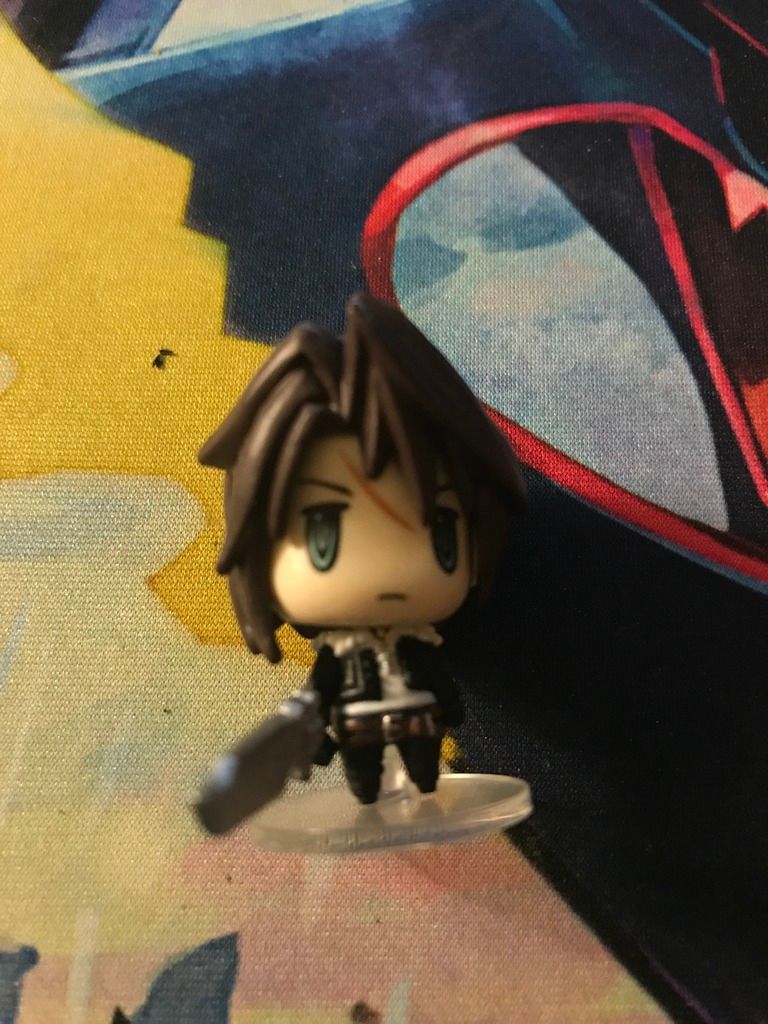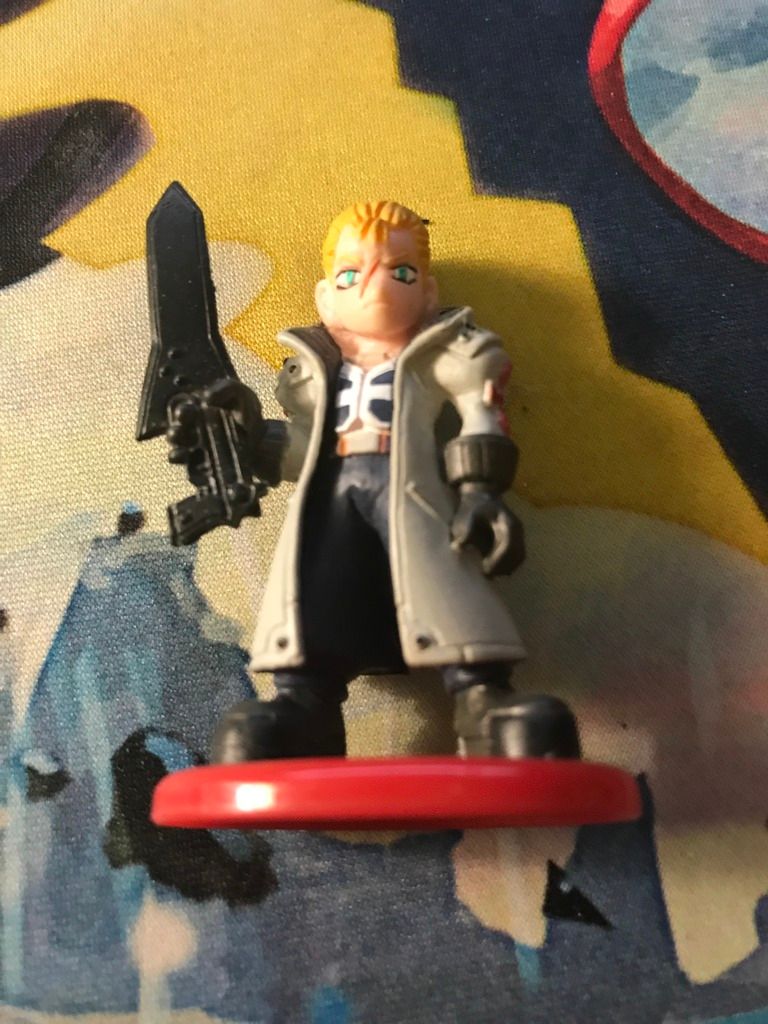 -Squall/leon woff figure ($10)
-Seifer Coca Cola Figure ($5)
-Cloud Strife Dissidia Theatrhythm Plush all tags ($20)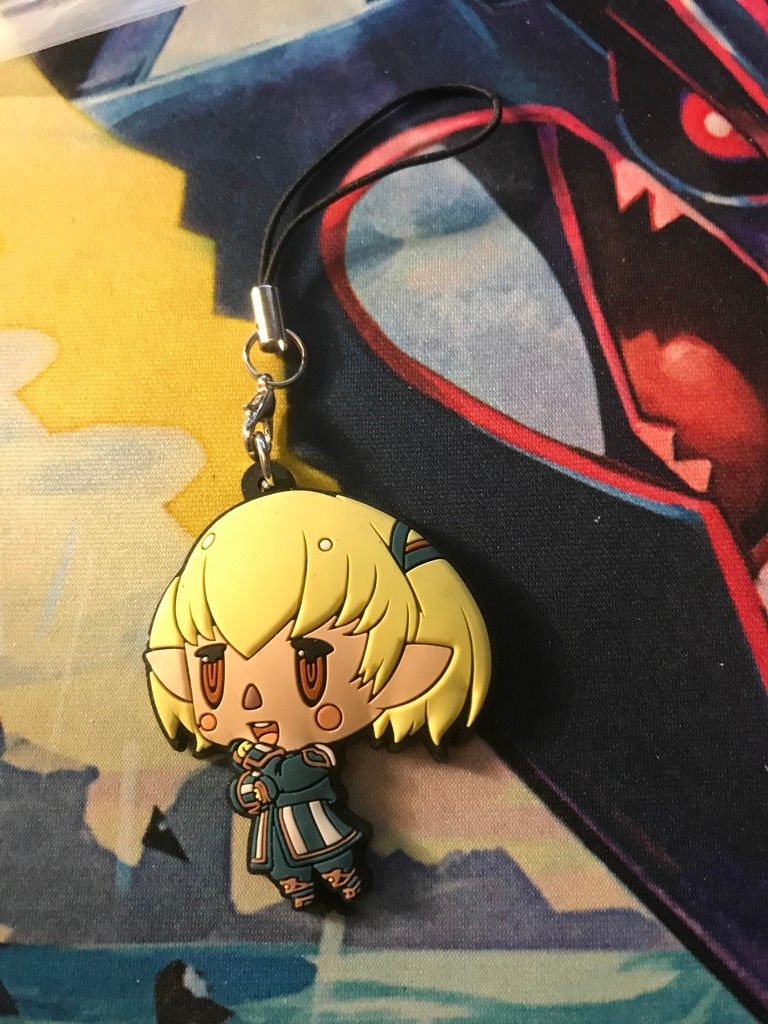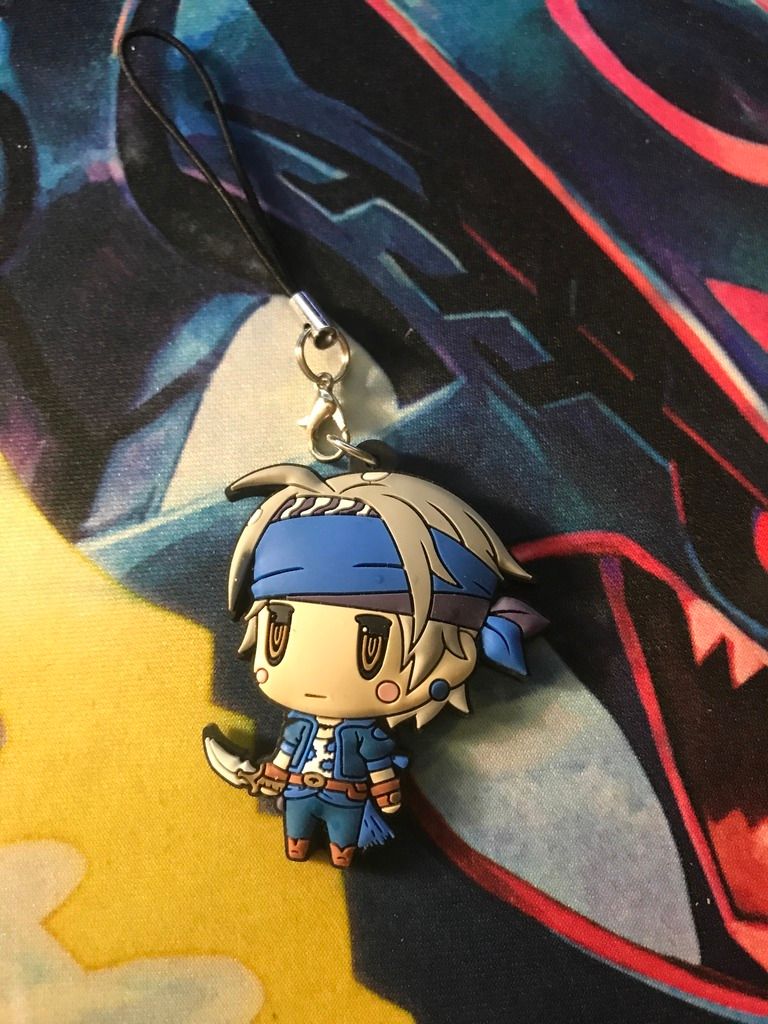 -Sephiroth plush ($80)
-Shantotto Strap ($4) or free with purchase
-Locke ff6 rubber strap ($5)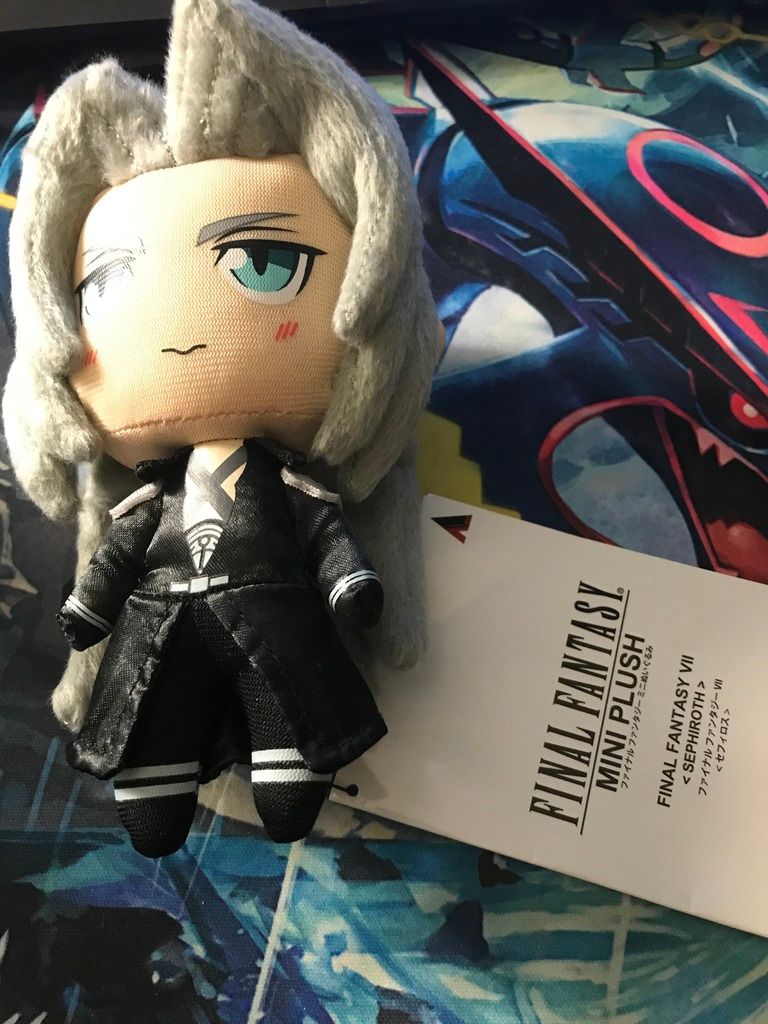 -Sephiroth Mini Plush NWT ($25)
-Squall/Leon ff8 dissidia plush NWT ($20)
Ikemen Sengoku
-Mitsunari Ishida Mirror unused ($10)
Mario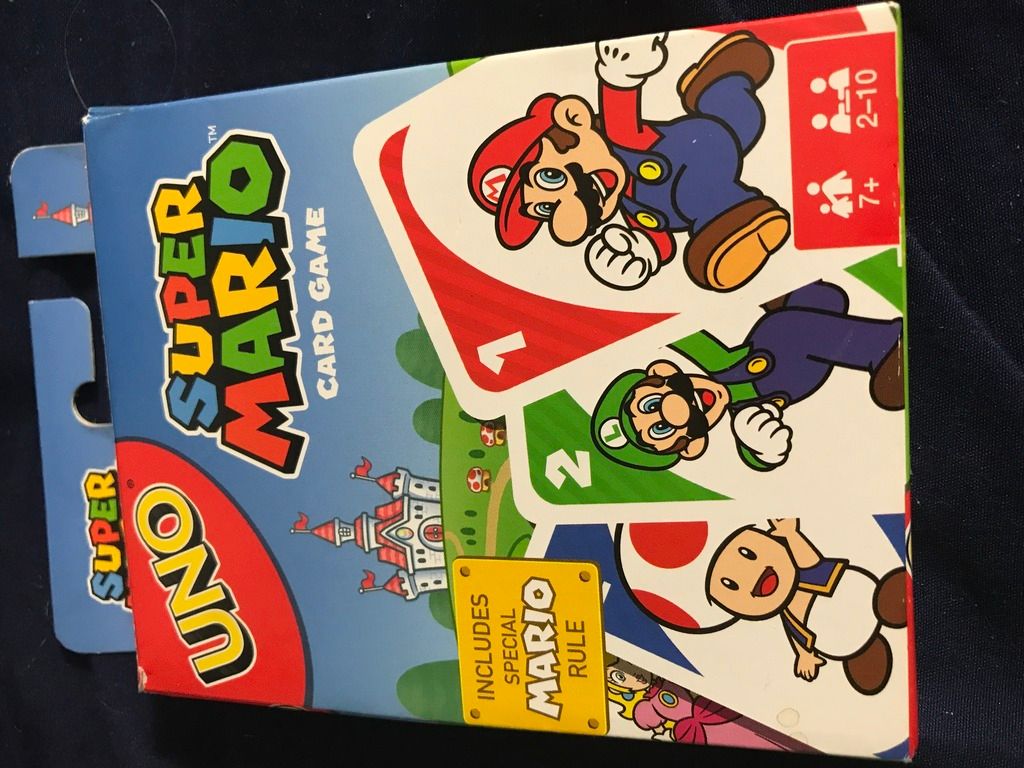 -Toad Plush TTO ($5)
-Mario Uno unused ($5)
Littlest Pet Shop
-Pearl Pony with scuffs ($8)
Ita Bag
-Ita bag ($10)
Sanrio/Hello Kitty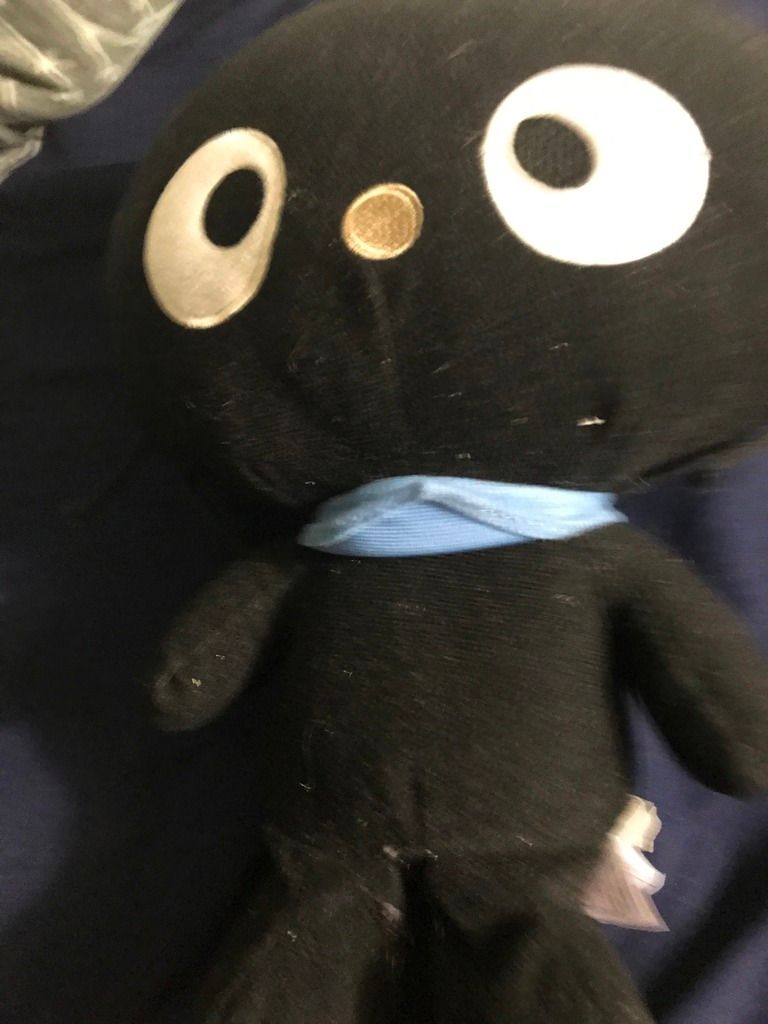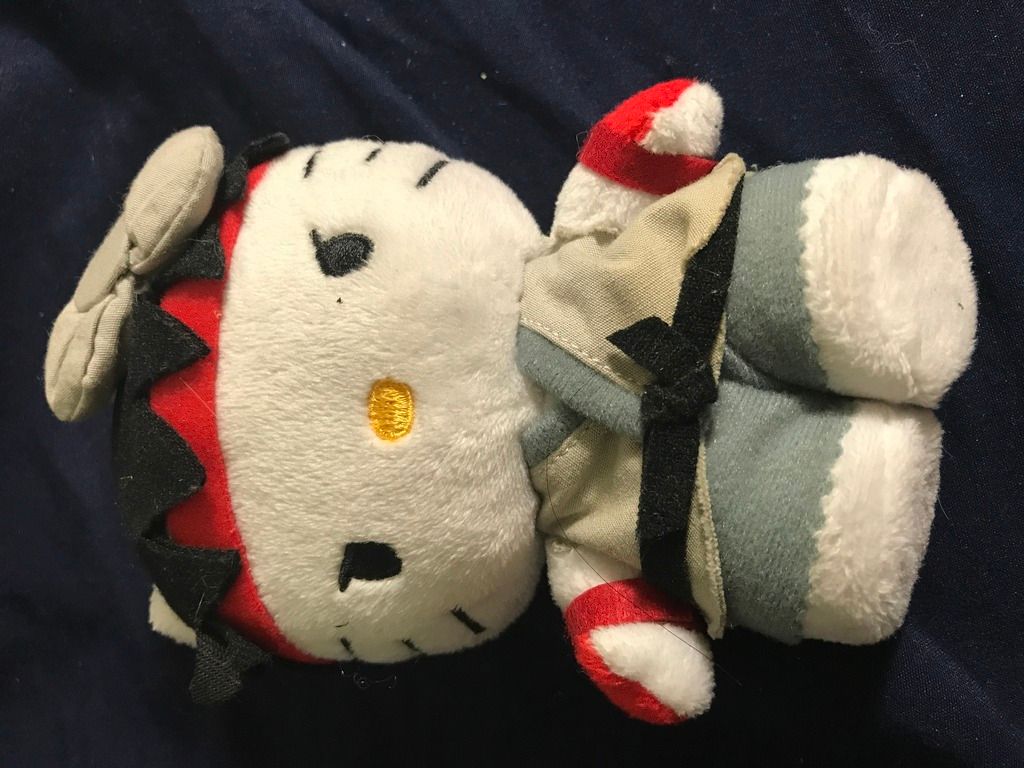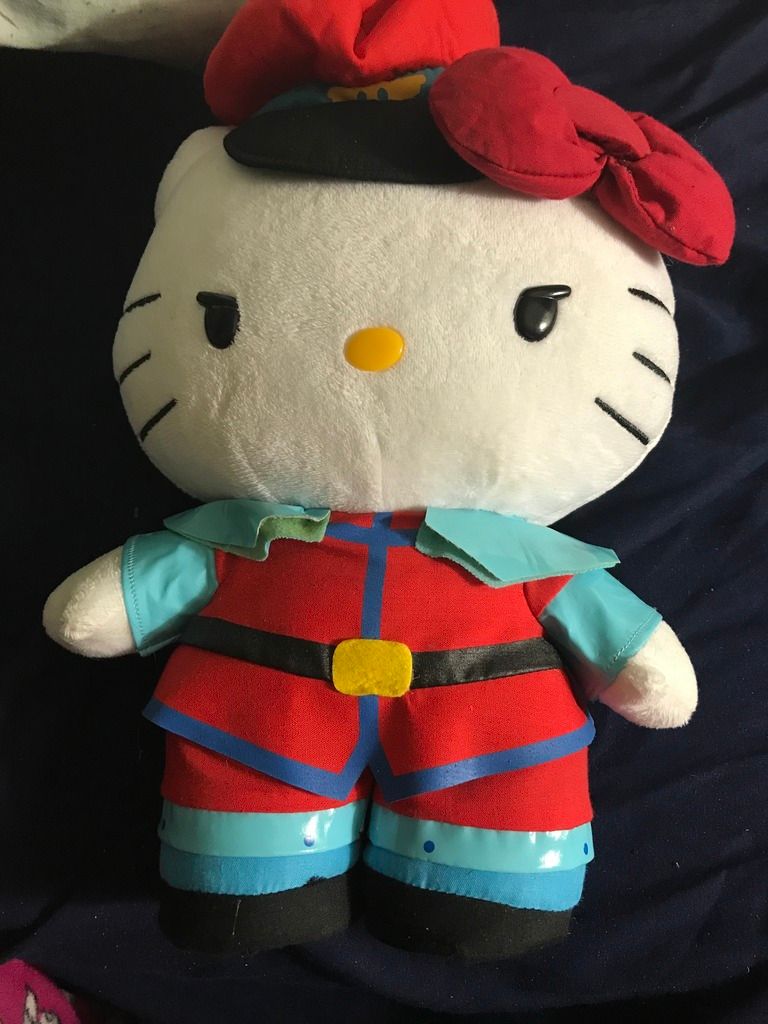 -Chococat Sega UFO plush ($15)
-Ryu Street fighter x Sanrio Keychain ($10)
-M Bison Street fighter x Sanrio Plush ($20)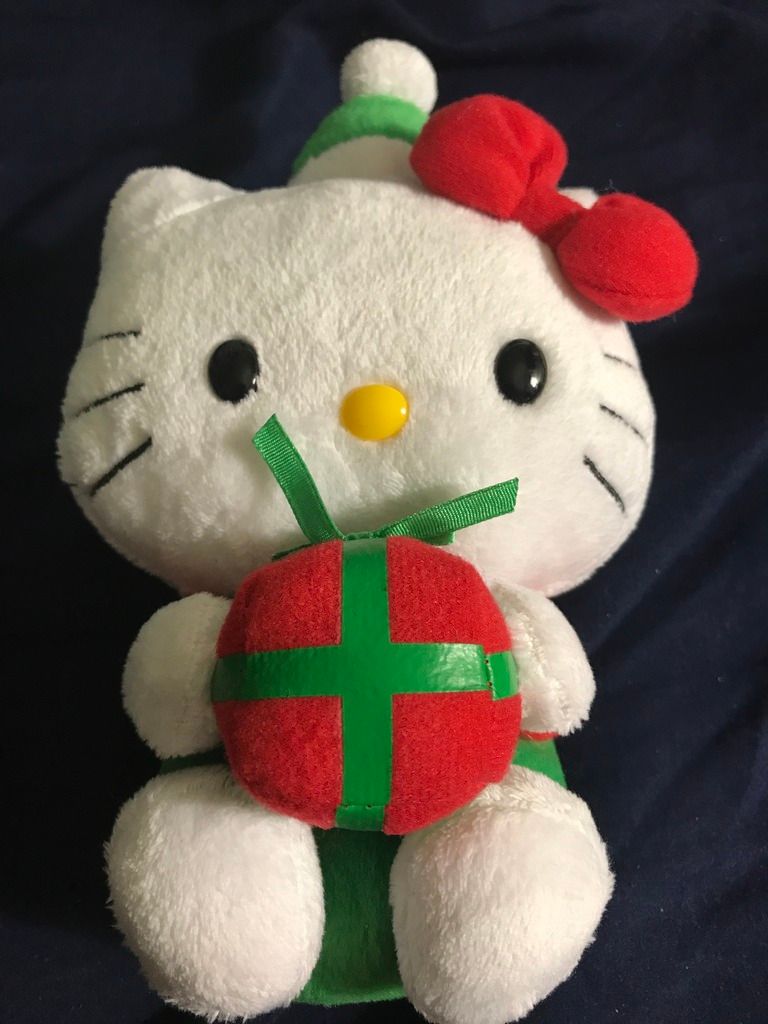 -Build a Bear Hello kity with wedding dress and hello kitty slippers ($20) stain by eye and corner of dress
-christmas plush TTO ($5)
-My Melody plush Sega Ufo TTO ($12)
My Little Pony
-hasbro plush tto ($5)
-Build a bear with show voice box in hoof ($15)