As I posted earlier, I reallly would love to get one of the new lifesize furret plushes, so I've been digging through some bins, sorting through my Pokemon lucky bag, and putting things up for sale! There are a few rare items as well!

I will add more to this as I find things, including customs!




-Sales permission granted by areica96 on October 20, 2015




-

My Feedback


-All community rules apply


-Prices to not include shipping!


-I will not trade with banned or non-members




-I ship from Florida and can ship internationally!




-Items are from a smoke-free home, but I do own cats!




-I can hold items for up to 72 hours




-Commitment is prioritized before quotes




-I can provide more pictures if needed :)






First, I have this 2002 Pikachu Pokedoll DX plush!
(Regular pokedoll for scale)

I am not sure what to price him at, I have seen some from 2004 on ebay in the $50-$80 range, so I am open to offers in that ballpark! He has a tag as well, but it is not in the best condition



Everything else is on the cheaper end, so here is a cut!
Non-Pokemon sales can be found here!

Pikachu's Tea Party plush- $20


Pikachu Team Galactic Cyrus plush, JPN version- $20



Winking Sylveon plush- $24


Timburr US Pokedoll- $20???


Litleo US Pokedoll- $30???


Toyfactory Zorua 19 inch plush- $15


1998 Pikachu plush- $5



Large Pikachu dsi charger stand (dsi for size reference only)- $10

White bit is removable and can be used to charge a 3DS or XL if you try hard enough, lol
Does need a plug, which is just a ds charger plug


Squirtle Figure- $8


Ultra Necrozma mini figure- $5


Pita Poke sets (some incomplete)- (Oshawott, Vaporeon, Pancham)- $5 each
*Note: suction cups don't work too well anymore


Pokemon Contrux- $2 each (Oddish, Mankey, Teddiursa, Pikachu, Sneasel)


Charizard Construx- $5 (would need to take some bits apart for shipping, will send intructions too! Can take completely apart if desired)


Clear Oshawott keychain figure- $4


Cosmog + bag keychain- $5


Oshawott phone charm- $3


Oshawott magnet- $2


Pokemon Yurutto drawstring pouch- $10
(features Rowlet, Pikachu, Dedenne, and Ludicolo)

NYCC Posters (Litten, Rowlet, Popplio)- $5 each (would need to buy shipping tube)


Mini notebooks (Vaporeon, Flareon)- $3 each


Oshawott paper visor- $2


Croconaw large can badge- $3


Pokemon College puffy stickers- $5 set
(features Rowlet and Pikachu)


Team Aqua water-resistant stickers- $5 set


Ditto hand towel- $5


Pikachu mini pouch bag- $10


Eeveelution wallet- corners are faded but otherwise a very cute wallet! $4
(Features Eevee, Vaporeon, Jolteon, Flareon, Espeon, Umbreon, Leafeon, Glaceon, Sylveon)

Customs-



"Pikachu" Eevee (aka Chungus), 10 inches tall- $70


8-inch Togedemaru plush- he is a bit flat ;v; $30



6-inch Meowth plush, $20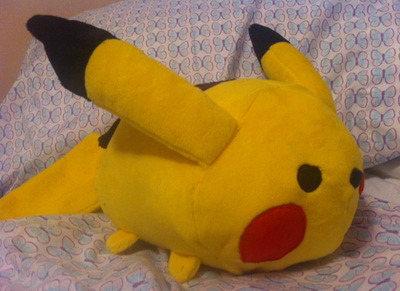 11-inch Pikachu tsum tsum, $30



Very old, 6-inch Pichu, $15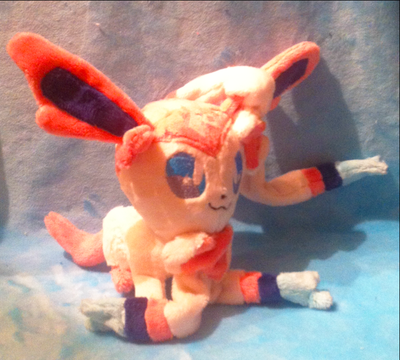 6-inch Sylveon plush, $40


Bead sprites- Dewott & Pikachu $7 each, Weedle, Snorunt, (and sayaka lol) $4 each


8.5 x 11" prints- $8 each (eevee print also available in 11x17 for $12)


Stickers $1 each

Bootlegs-



Olyfactory Pokémon Vulpix bootleg plush- $12 (on hold)


Bootleg 12 inch plushes- Chespin, Furret- $10 each


Bootleg small Pikazard- $5
Thanks for looking!