I can't believe I finally have this! It has been something I've been contemplating for a long time, but it was always at such a high price!

Oh Oshawott, how I wish your shiny was a bit different...

Yep! The shiny Oshawott lottery plush! It is the one on the left, its a subtle difference but I love it all the same! My only complaint is that the shiny does not have his purple nose! T~T
Same thing happened with the kid figure, I wonder why they decided not to change the nose much....but anyways! Now I have the shiny plush and kid figure to go with their regular counterparts!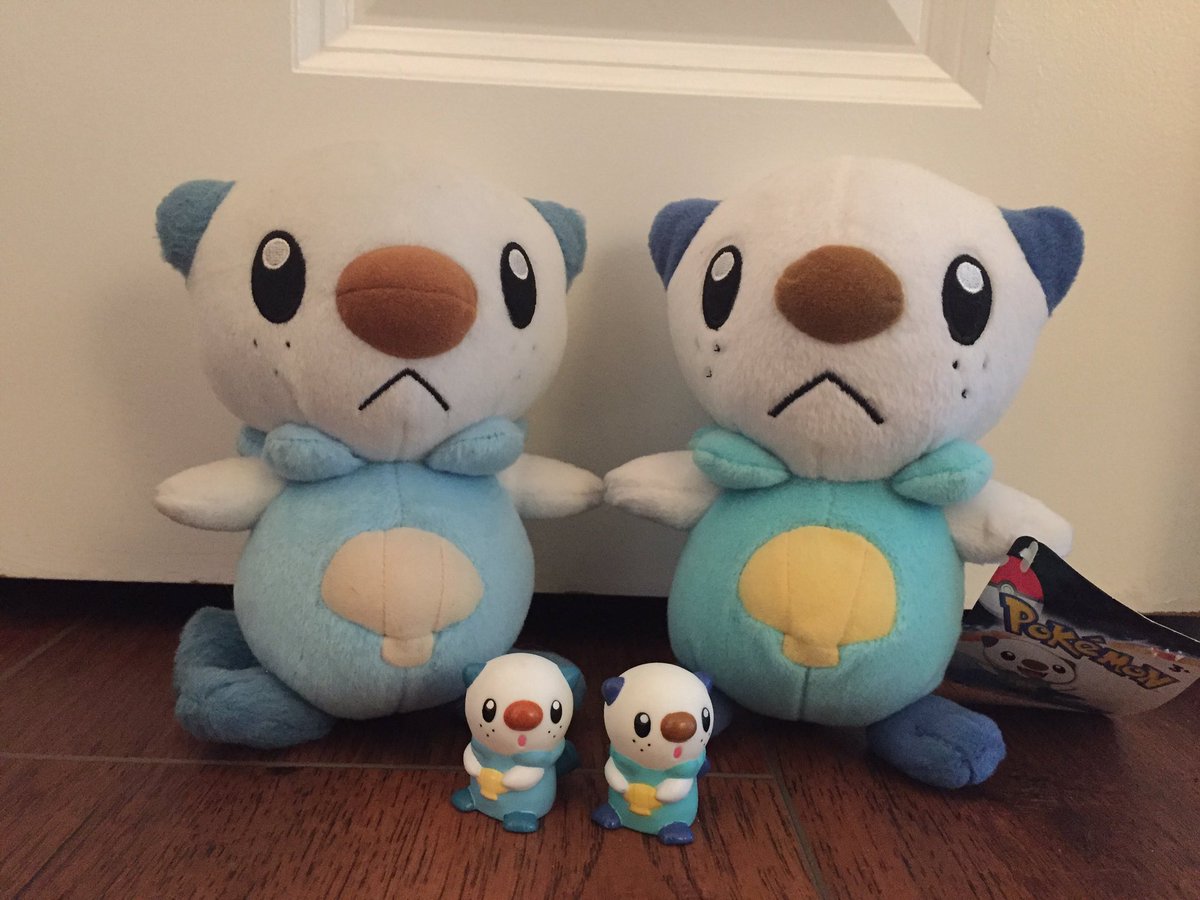 Is there any other shiny Oshawott official merch out there that I have not heard of? Let me know if there is!