Howdy!
I have a small update and a future want/pickup request!
First, I've FINALLY gotten this big boy re-stuffed!

(TOMY plush for scale)
He is very large, I had no idea where to put him, but I've found some space in a corner of my room X'D
Next, I have a pickup request!


I will be away, tabling at a convention on May18th, so I will not be able to get to a Walmart in order to get this Bulbasaur card! It will be the final one I need to complete the set! If anyone happens to get an extra, or not want their card, please let me know! I am willing to trade cards or something from my Storenvy, or maybe just buy it off you!
and finally, a sales plug!
-Sales permission granted by areica96 on October 20, 2015
-My Feedback
-All community rules apply
-Prices do not include shipping!
-I will not trade with banned or non-members
-I ship from Florida and can ship internationally!
-Items are from a smoke-free home, but I do own cats!
-I can hold items for up to 72 hours
-Commitment is prioritized before quotes
-I can provide more pictures if needed :)
Non-Pokemon sales can be found here!
2002 Pikachu Pokedoll DX plush! (smaller pokedoll for size comparison)
I am not sure what to price him at, I have seen some from 2004 on ebay in the $50-$80 range, so I am open to offers in that ballpark! He has a tag as well, but it is not in the best condition

Rowlet Japanese Pokemon Center Plush- $12


Timburr US Pokedoll- $10


Litleo US Pokedoll- $10


Toyfactory Zorua 19 inch plush- $15


1998 Pikachu plush- $5



Dusk Ball plush- $8



Squirtle Figure- $8


Ultra Necrozma mini figure- $5


Pita Poke sets (some incomplete)- (Oshawott, Vaporeon, Pancham)- $5 each
*Note: suction cups don't work too well anymore


Charizard Construx- $5 (would need to take some bits apart for shipping, will send intructions too! Can take completely apart if desired)


Lillie & Cosmog pen- $4


Oshawott phone charm- $3


Oshawott magnet- $2


Pokemon Yurutto drawstring pouch- $10
(features Rowlet, Pikachu, Dedenne, and Ludicolo)

NYCC Posters (Litten, Rowlet, Popplio)- $5 each (would need to buy shipping tube)



Oshawott paper visor- $2


Pikachu Campus notebook= $5


Lillie & Cosmog clearfiles- $3 each or $5 set


Croconaw large can badge- $3


Pokemon College puffy stickers- $5 set
(features Rowlet and Pikachu)



Ditto hand towel- $5


Pokemon Time Rowlet pouch- $15


Pikachu mini pouch bag- $10


Eeveelution wallet- corners are faded but otherwise a very cute wallet! $4
(Features Eevee, Vaporeon, Jolteon, Flareon, Espeon, Umbreon, Leafeon, Glaceon, Sylveon)

Customs-



"Pikachu" Eevee (aka Chungus), 10 inches tall- $70


Dedenne printed minky tsum tsum- $30


8-inch Togedemaru plush- he is a bit flat ;v; $30



6-inch Meowth plush, $20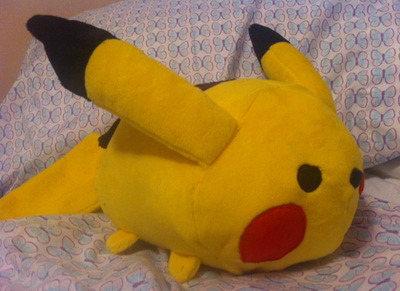 11-inch Pikachu tsum tsum, $30



Very old, 6-inch Pichu, $15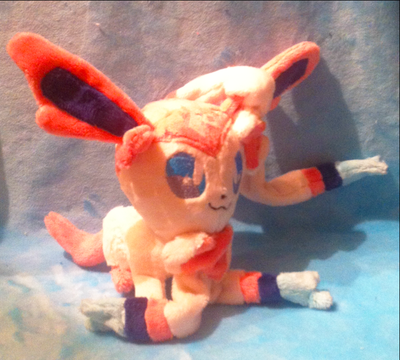 6-inch Sylveon plush, $40


Bead sprites- Dewott & Pikachu $7 each, Weedle, Snorunt, (and sayaka lol) $4 each


8.5 x 11" prints- $8 each (eevee print also available in 11x17 for $12)


Stickers $1 each

Bootlegs-



Bootleg 12 inch plushes- Chespin, Furret- $10 each


Bootleg small Pikazard- $5
Thanks for looking!