I would like to part with several collection pieces before I go on travel next week, prices are low and don't miss the chance :)
I also decreased prices on several items, like the giant science Pikachu plush ($5 plus shipping!!!) and Eeveelution stained glass charms box of 10 (previously $100 plus shipping and fees, now $99 shipped).
Sales permission can be found HERE in my regular sales post, please check it out, I still have tons of items for sale.
Munch Mimikyu TCG mint, never played, sleeved after I took it out of the package. $135 (click to see full size picture)



Charizard hyper rare rainbow 150/147, mint, never played, sleeved after I took it out of the package. $190 (click to see full size picture)
It sold for $212 on ebay but the buyer never payed. I'm doing the same price minus ebay fee, and I believe it's the best deal on market now, considering the mint condition of the card. Other ebay listings at similar price are all in played condition!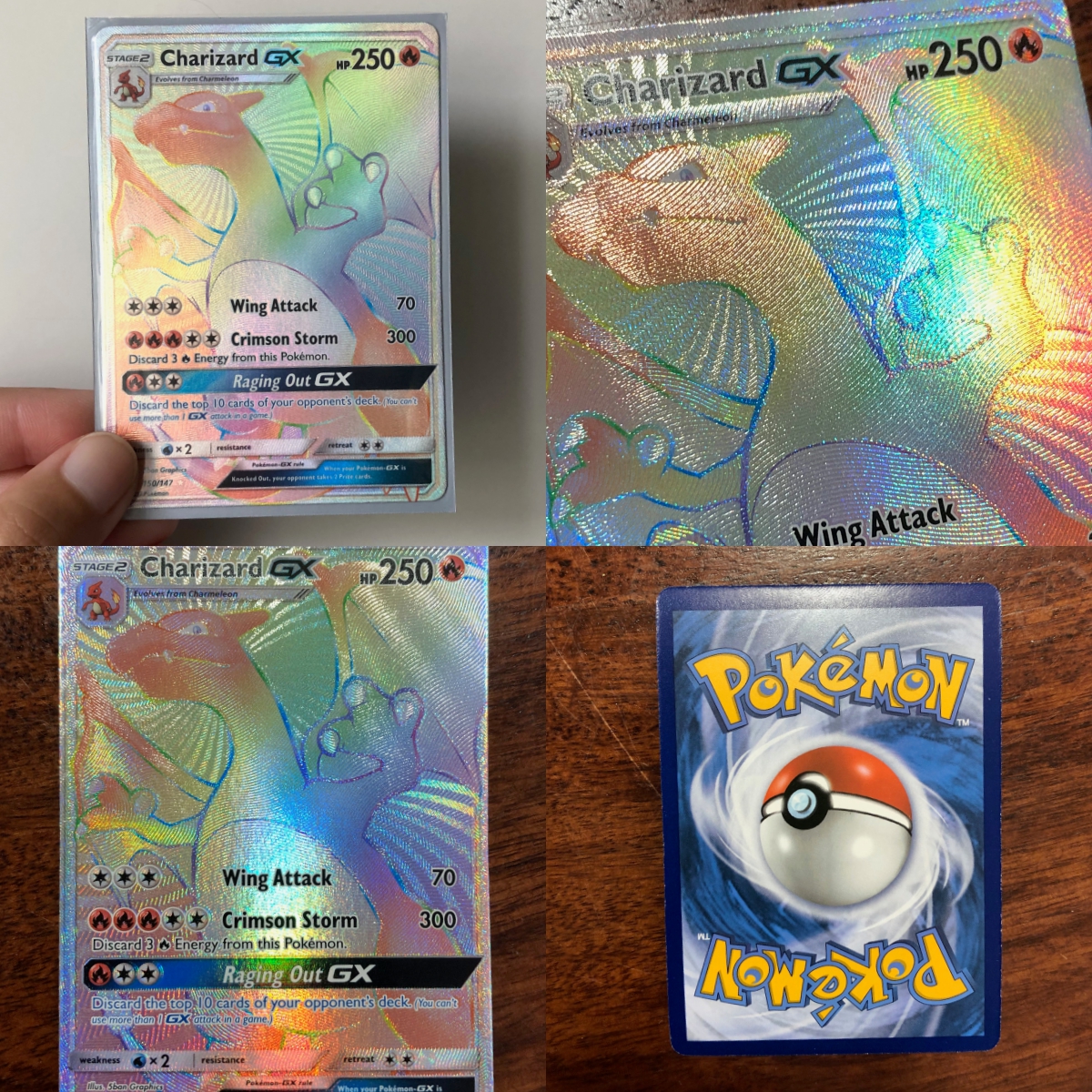 Bandai ball collection special 02: $70 (click to see full size picture)
There's some damage to one corner of the box, unfortunately I received it like that. The balls are new, never played with.
Please check image carefully before you purchase.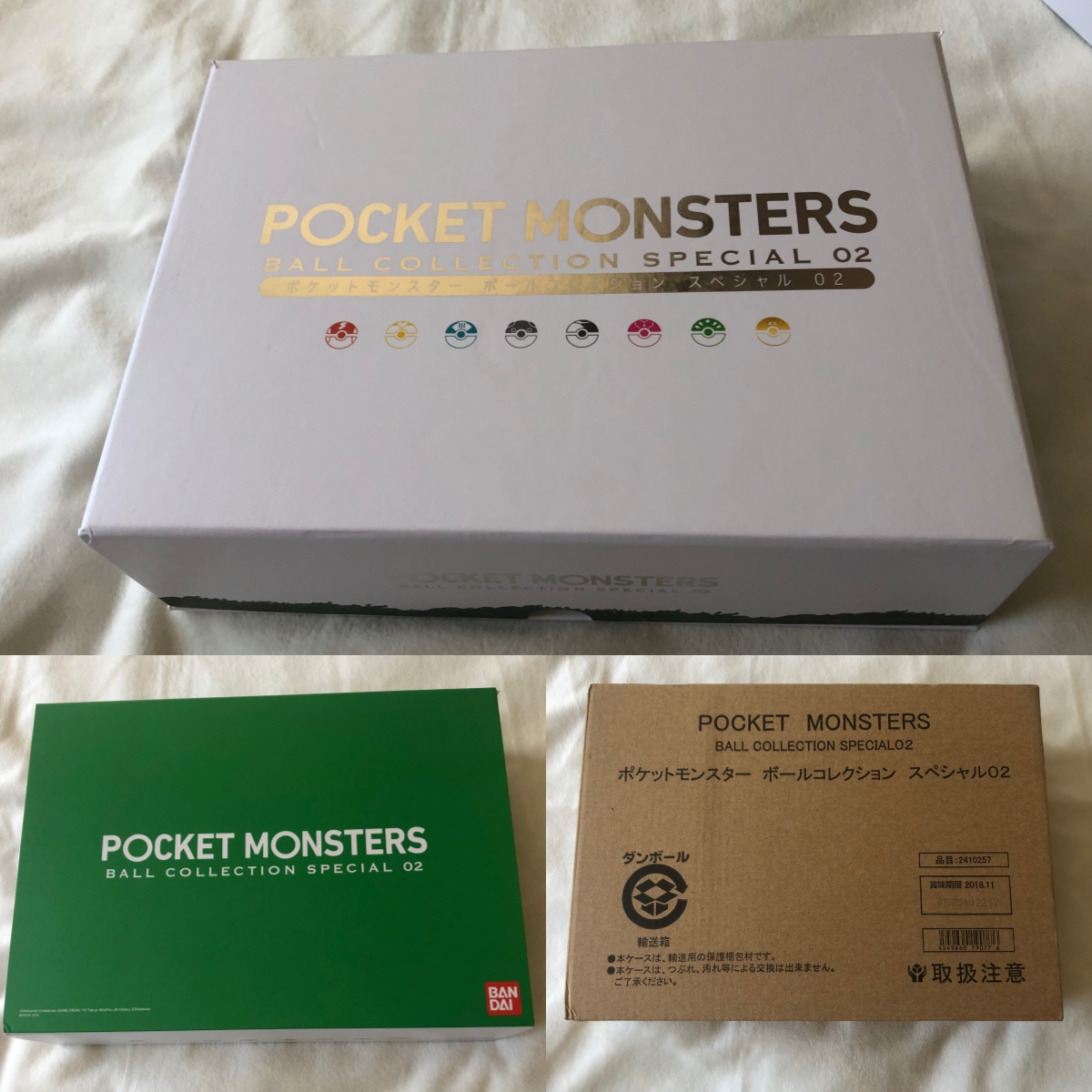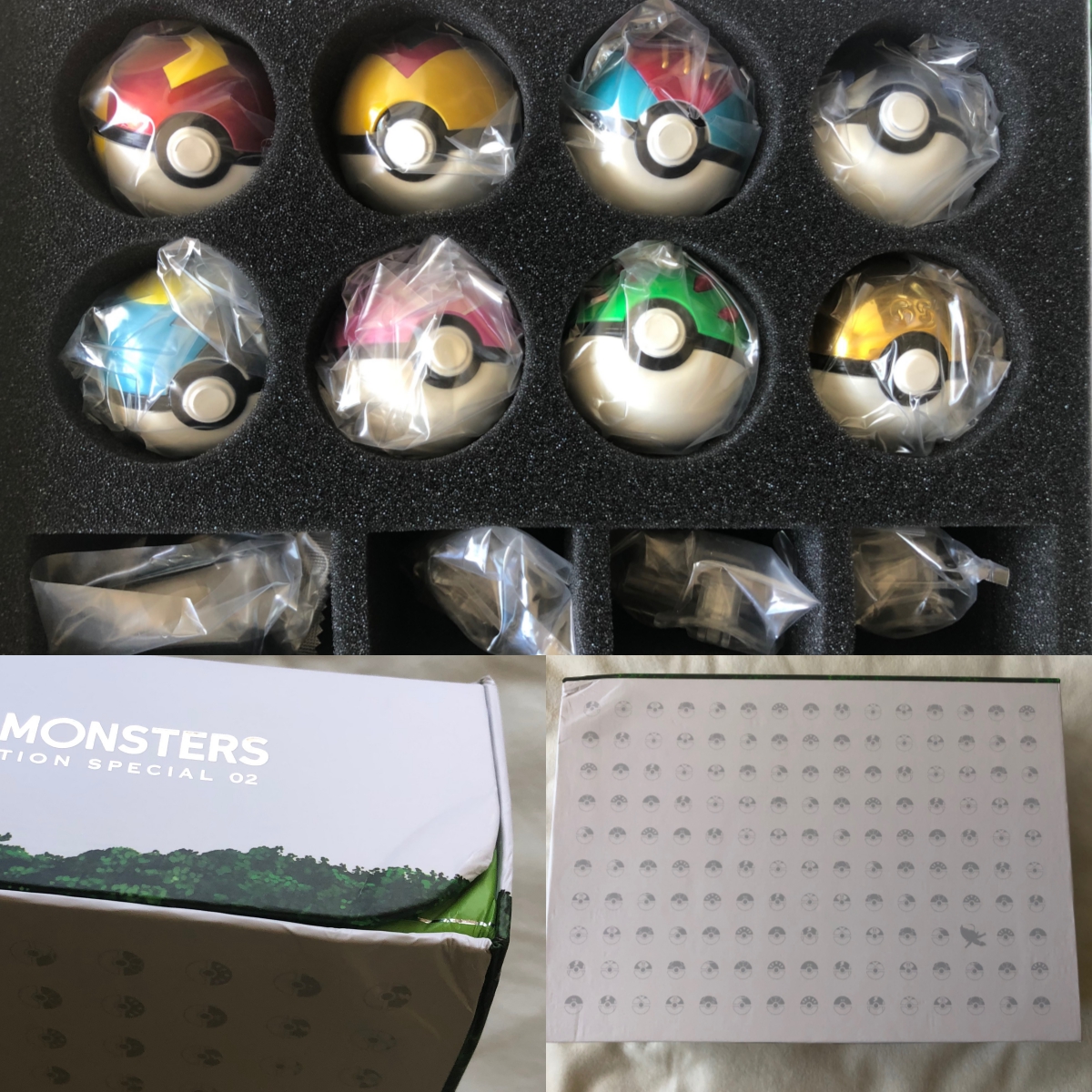 Jumbo 20 inch Pikachu plush w detached tag: $20

5


tag is broken around the hole, see picture.
I'm basically giving it out for free because its taking too much space :( But keep in mind shipping will be around $20 in US!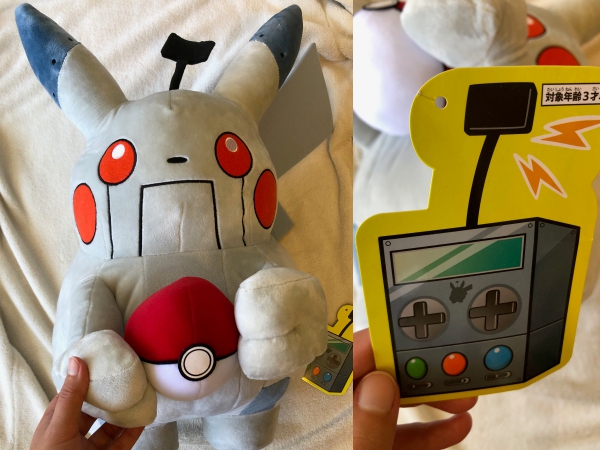 Eeveelution stained glass charms set of 10 new in box: $99 shipped
price dropped!!!
(retail price was 8420 yen and it sold out very fast, the box weighs 1.1lb and shipping inside US will be approximately $14.5. I'm not splitting the set UNLESS all charms are claimed, group buy is welcome and I can do the shipping.)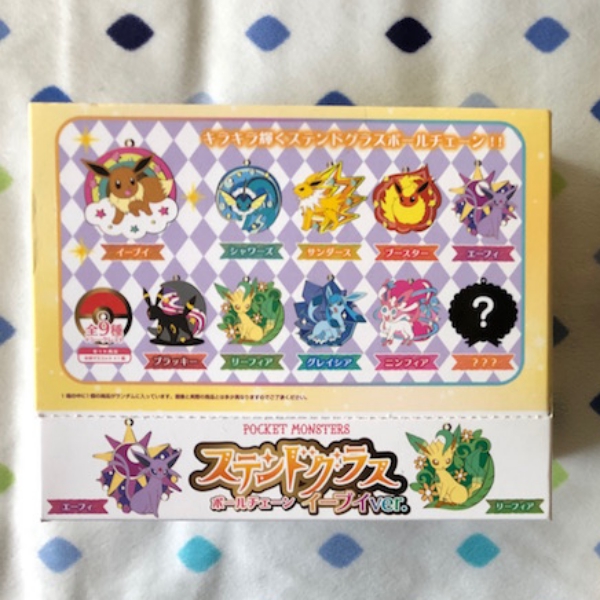 Eevee mofu mofu slippers: $27
They're too small for me. I wear size 6.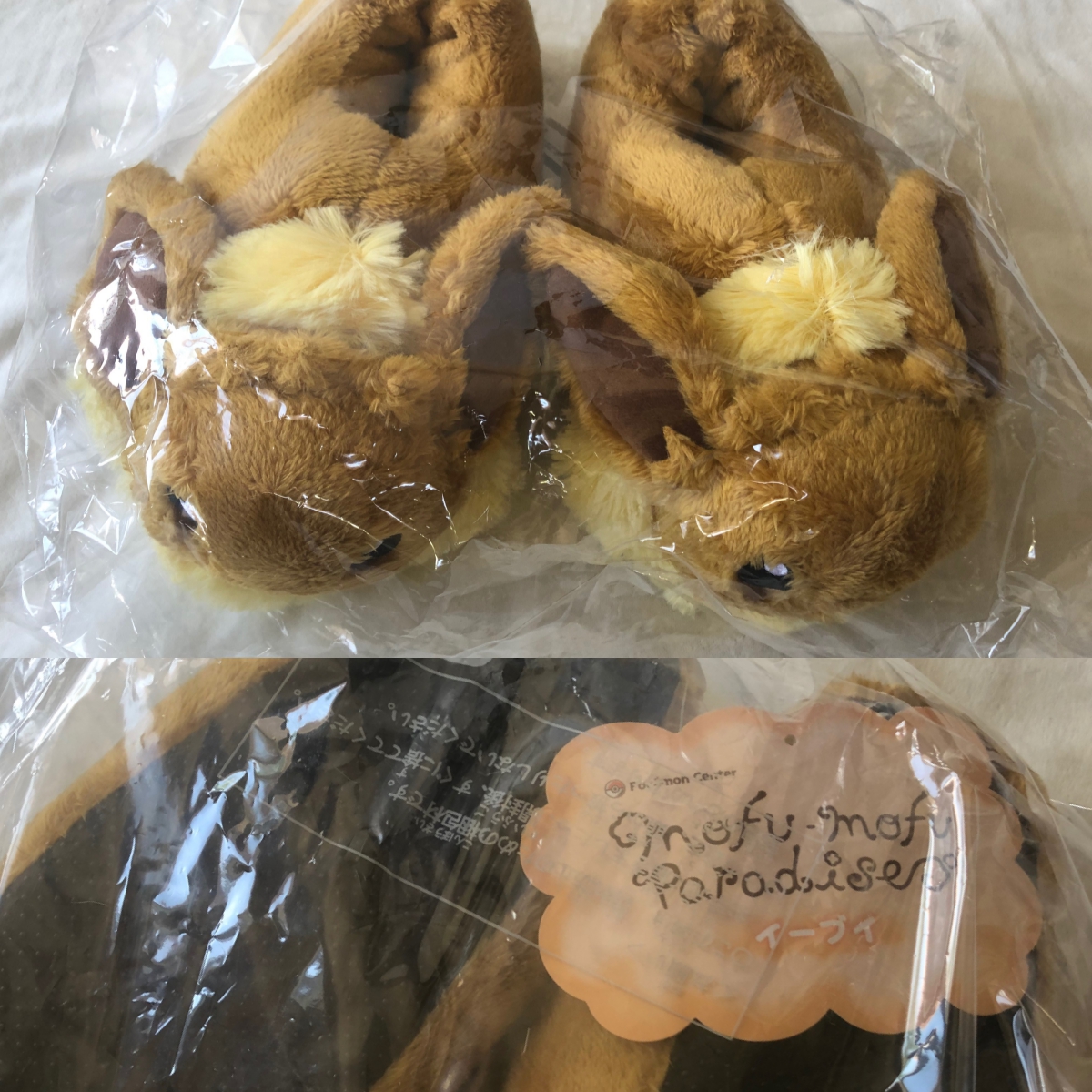 Eevee charms x2 and sticker sheet: $24



Korean Eeveelution badge set: $45
These came with small damage on EVERY badge. I've asked several people who bought from Korean Pokemon Store online, with middleman or with online shopping sites, ALL of them received badges with some kind of damage, so this is a common problem and returns are not accepted. Please click to see large picture and make sure you're fine with the damage before purchase!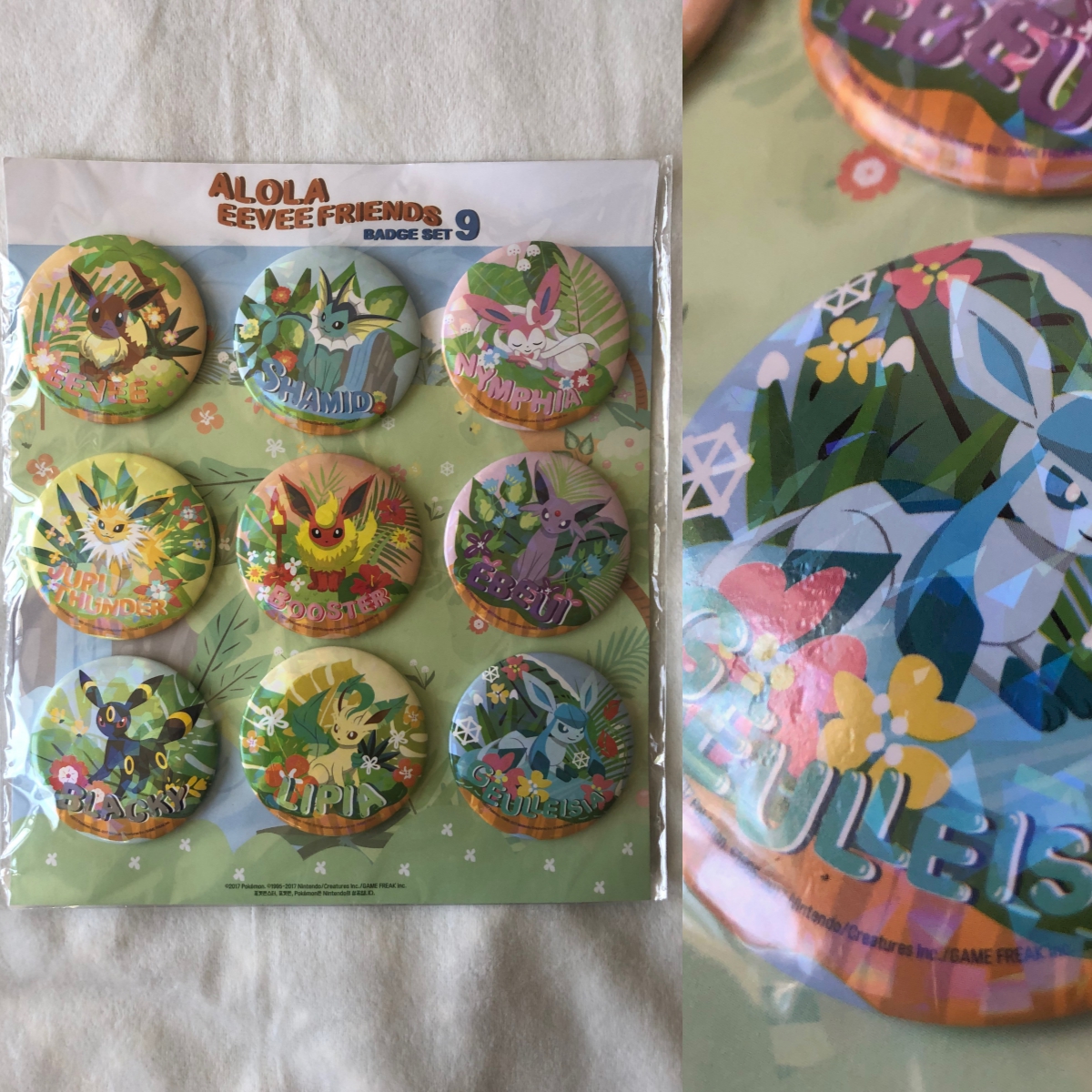 Kanto Mini Friends empty tin with artwork card and coin: $4 each
I've opened the TCG packs and they're not included.


By the way I'm expecting a shipment from Japan which contains 30+ Eevee and Melodies metal charms and plates. Price will range from $6-$14. If you're interested, feel free to ask and I can hold your current order if you wish to purchase those when they arrive.
Thanks for reading and have a nice day!