Hello! It's been so long! I've still been collecting, just haven't had time to do an update in... years? Oh, gosh, I really need to post more. We bought a house just under 2 years ago, and I finally have my collection (mostly) set up. Click the cut to see pictures!

But first, I received my Summer Swap Card! It was from
magicalcattime !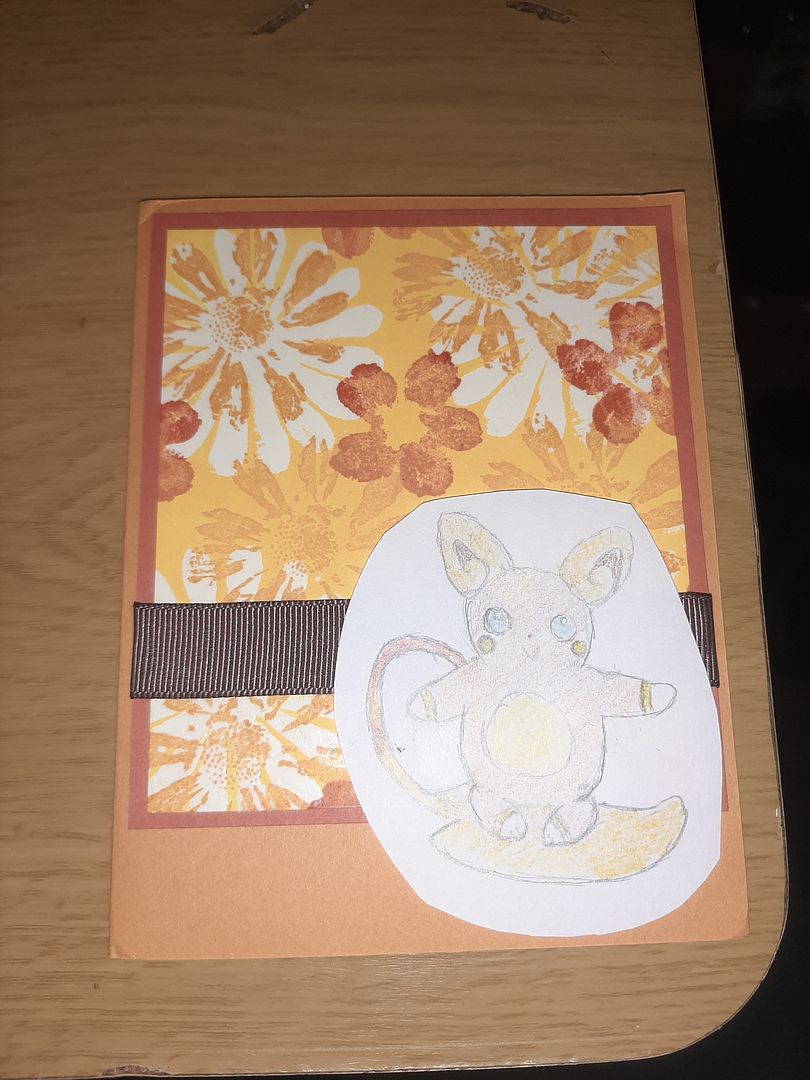 Thank you so much! I love it! The art is so cute (that little Blaziken with the Nanab berries!), and all the puns, omg! Did you know I love puns?? I was smiling so much reading it--it really made my day. And thank you for the cute Raichu card! I had a lot of fun with this swap, and look forward to more in the future. :)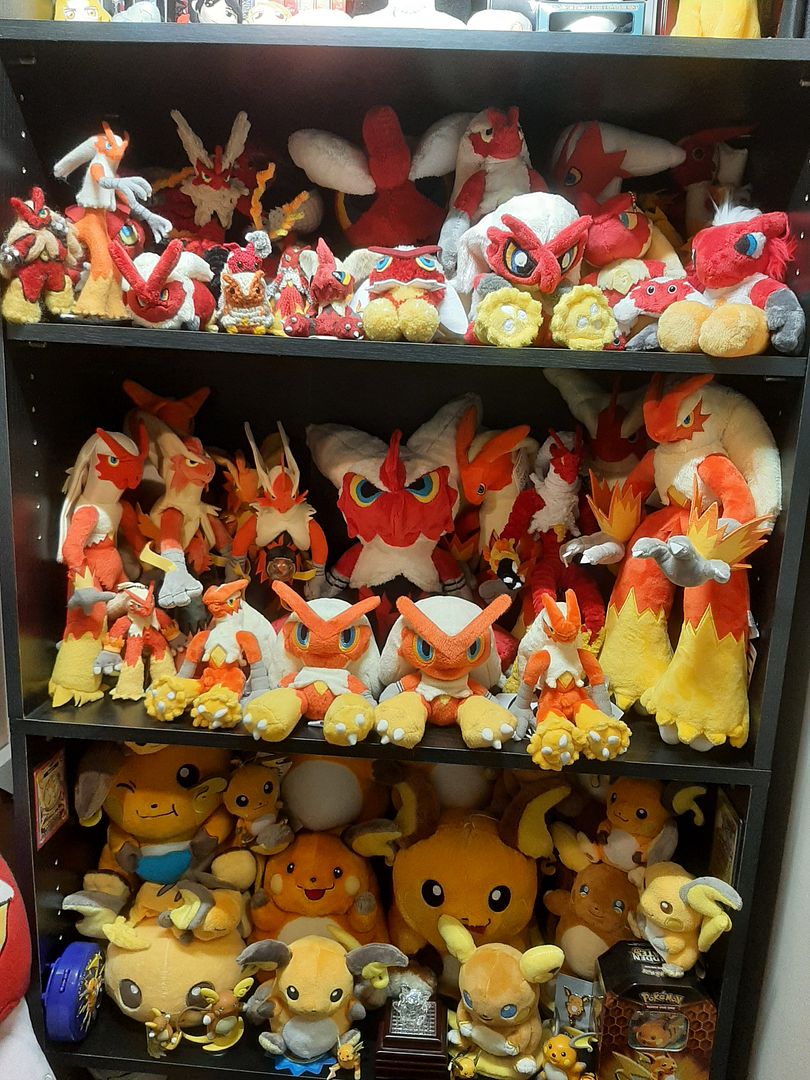 I'll start with plush! Blaziken is my main collection, and I try to keep my Raichu collection to the one shelf, but there are so many cute ones, it's hard. lol



This shelf is most of my custom Blaziken plush. They're some of my most favorite things.



Here's all of Blaziken's official plush (the US and Japanese Sitting Cuties/Fit plush being the newest), along with a few bootleg counterparts, and few other customs.



Here's the Raichu shelf! I have the Pop figure, too, but forgot to take a picture of him, and he doesn't fit on the shelf currently.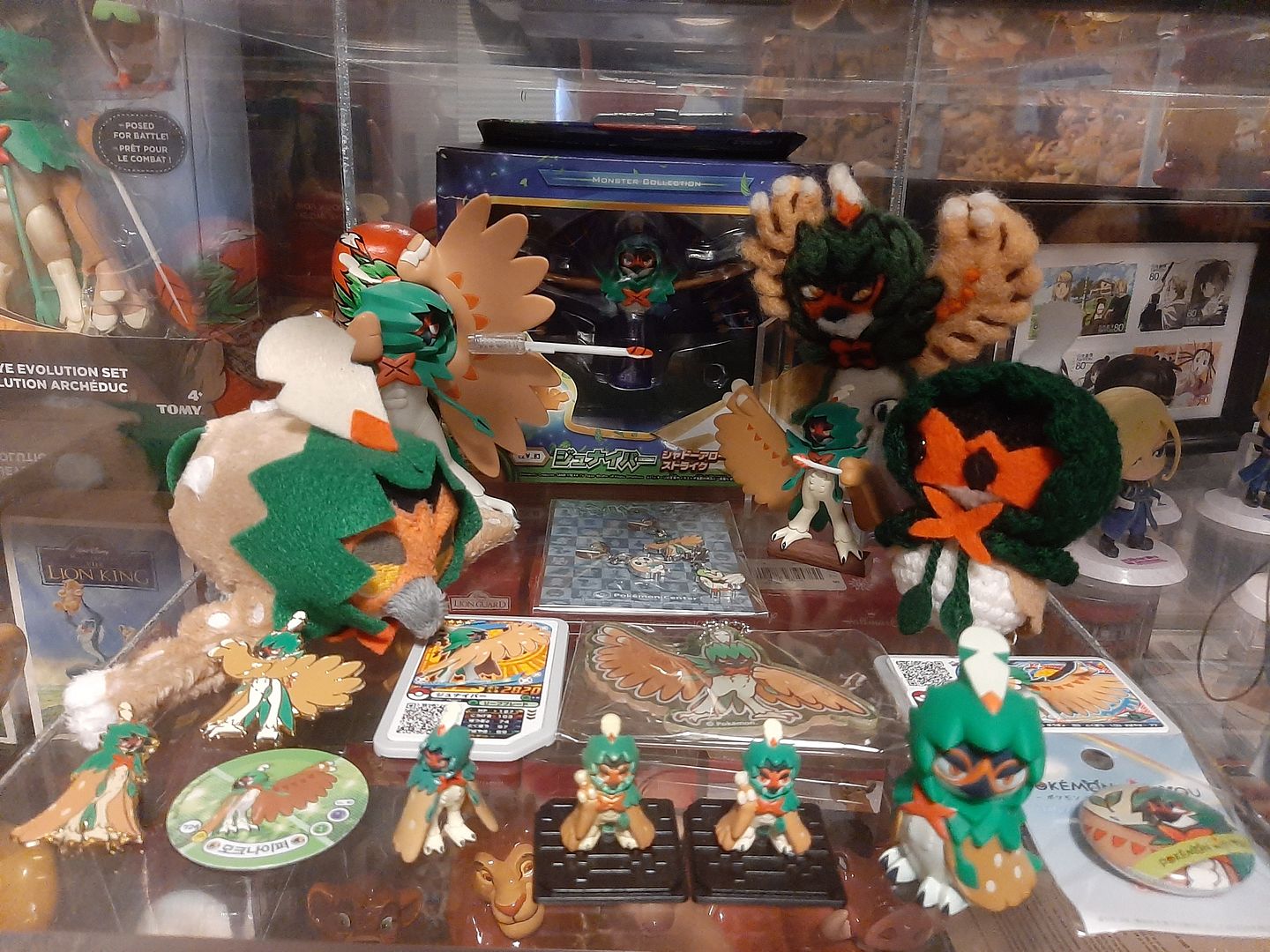 Here's my Decidueye collection. He doesn't get a whole lot anymore, so nothing new except for the Ga-ole chips.



I didn't realize this picture was so bad. Ooops. Here's the other few Decisuyes who won't fit with the others.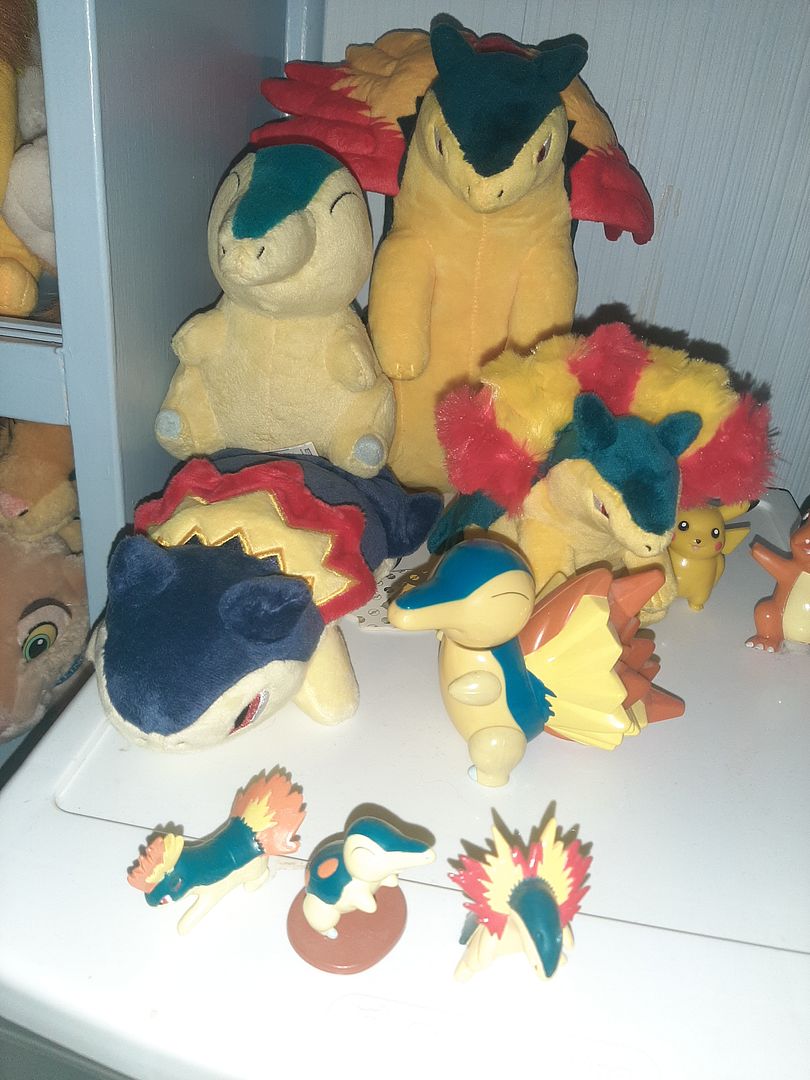 Here's my small Typhlosion line collection. Cyndaquil was my first ever Pokemon, so I have to have a few of these guys.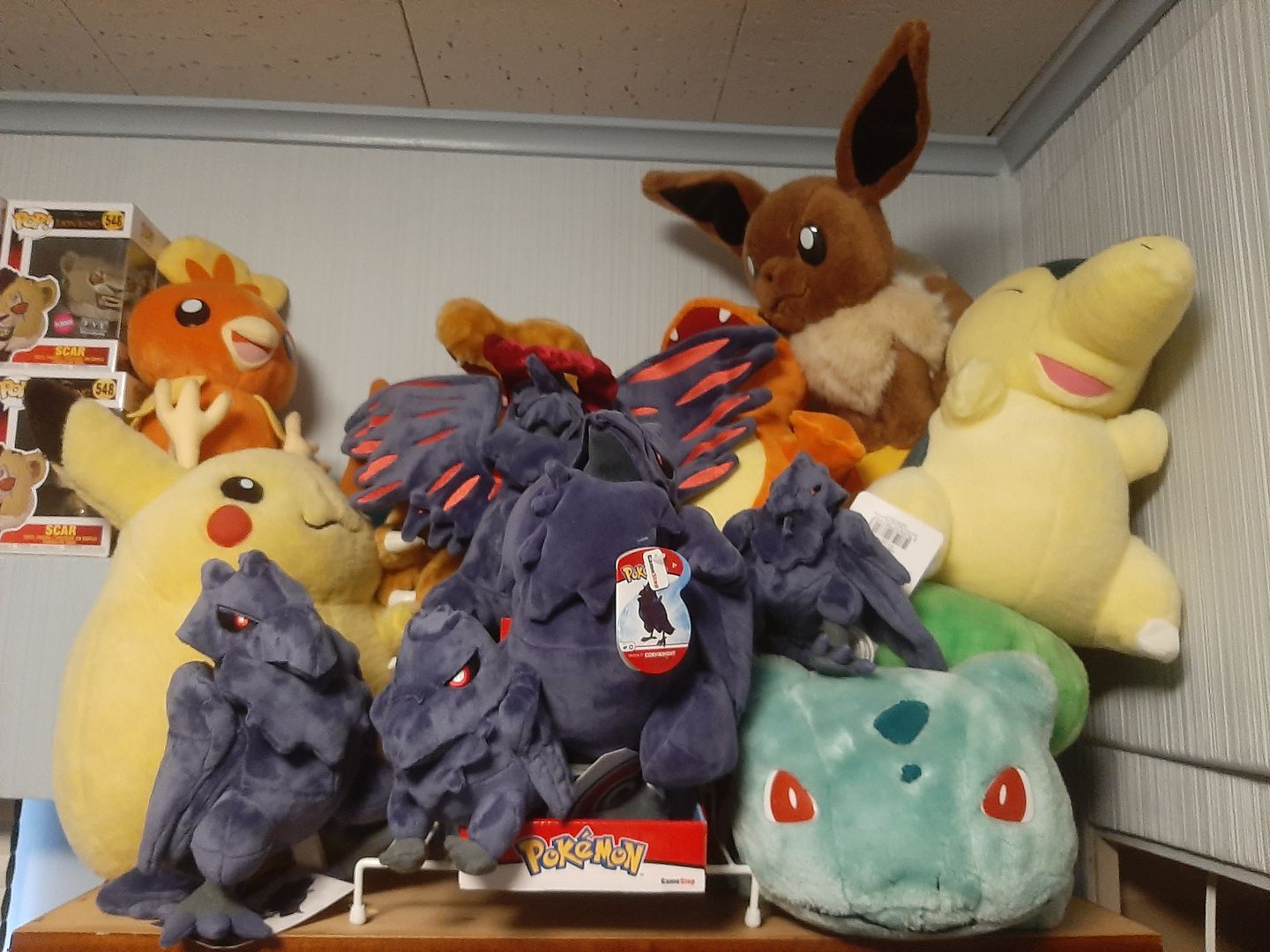 Here's my bigger plush (Play-by-Play Charizard is hiding), and all of Corviknight's plush.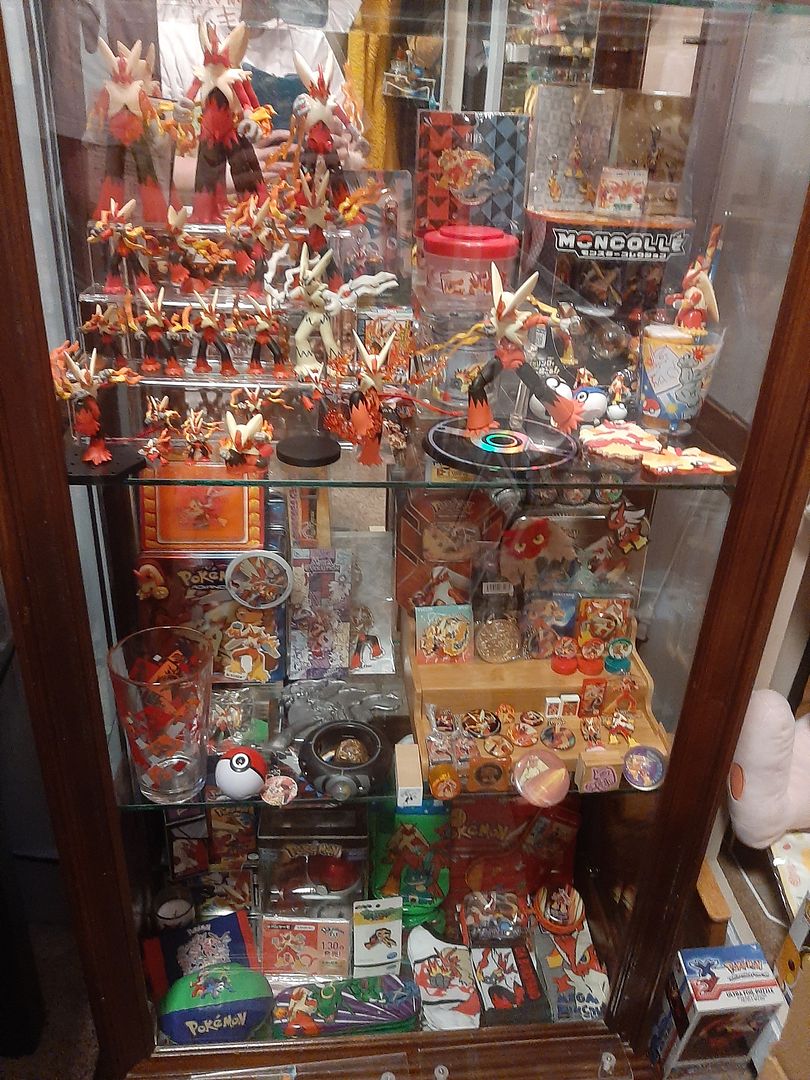 And here's my Blaziken collection! I got a display cabinet for them, and I'm happy that they have a nice display to themselves. It's getting a bit full, but all of the figures fit at least.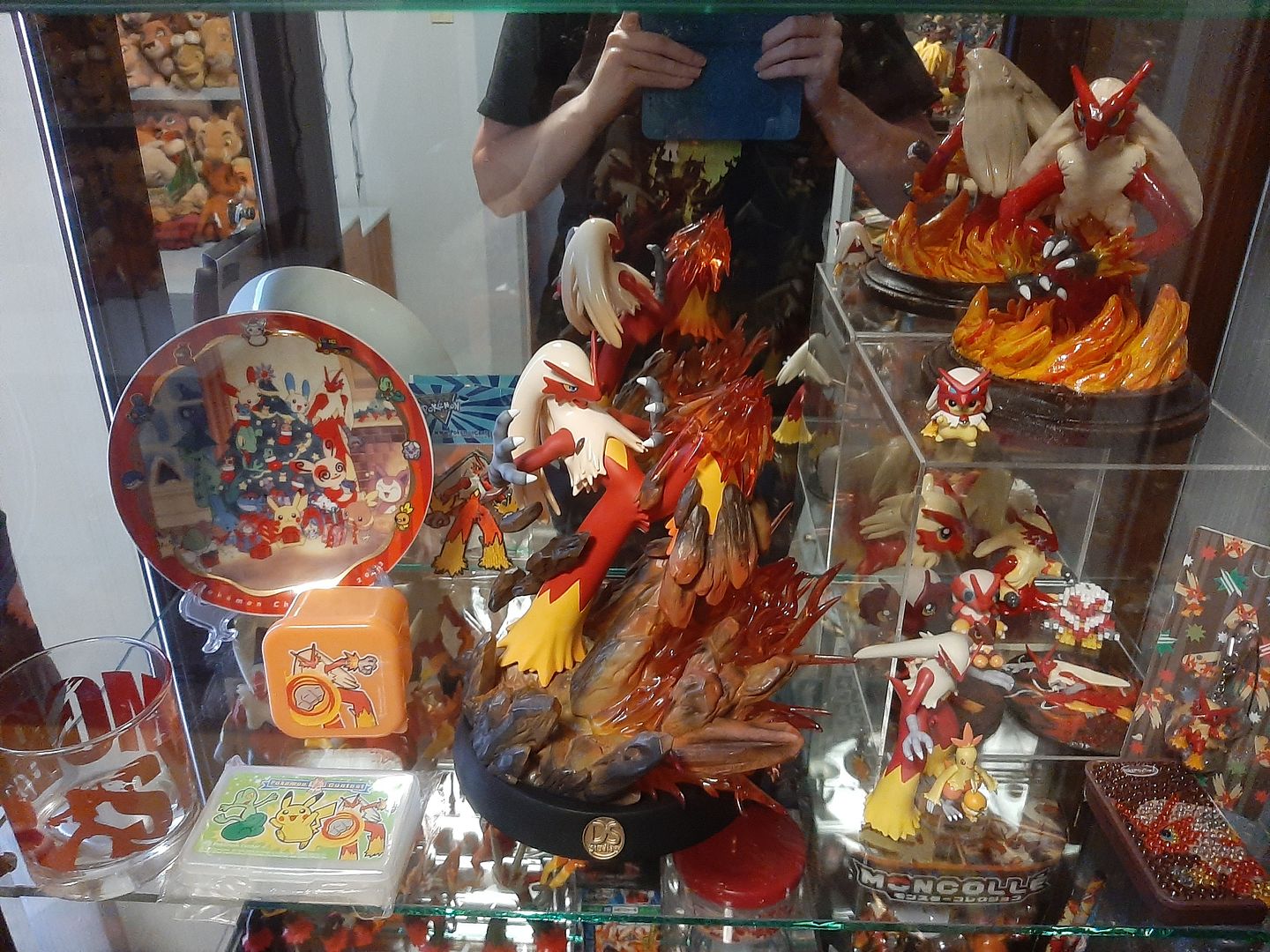 Here's a few close-ups. The DS Studios Blaziken statue is one of my favorite pieces. Well, a lot of my favorites are on this shelf. lol The Contests Promo is probably my favorite promo, and I love both of those little containers. One day, I'll have the yellow cup to go with them!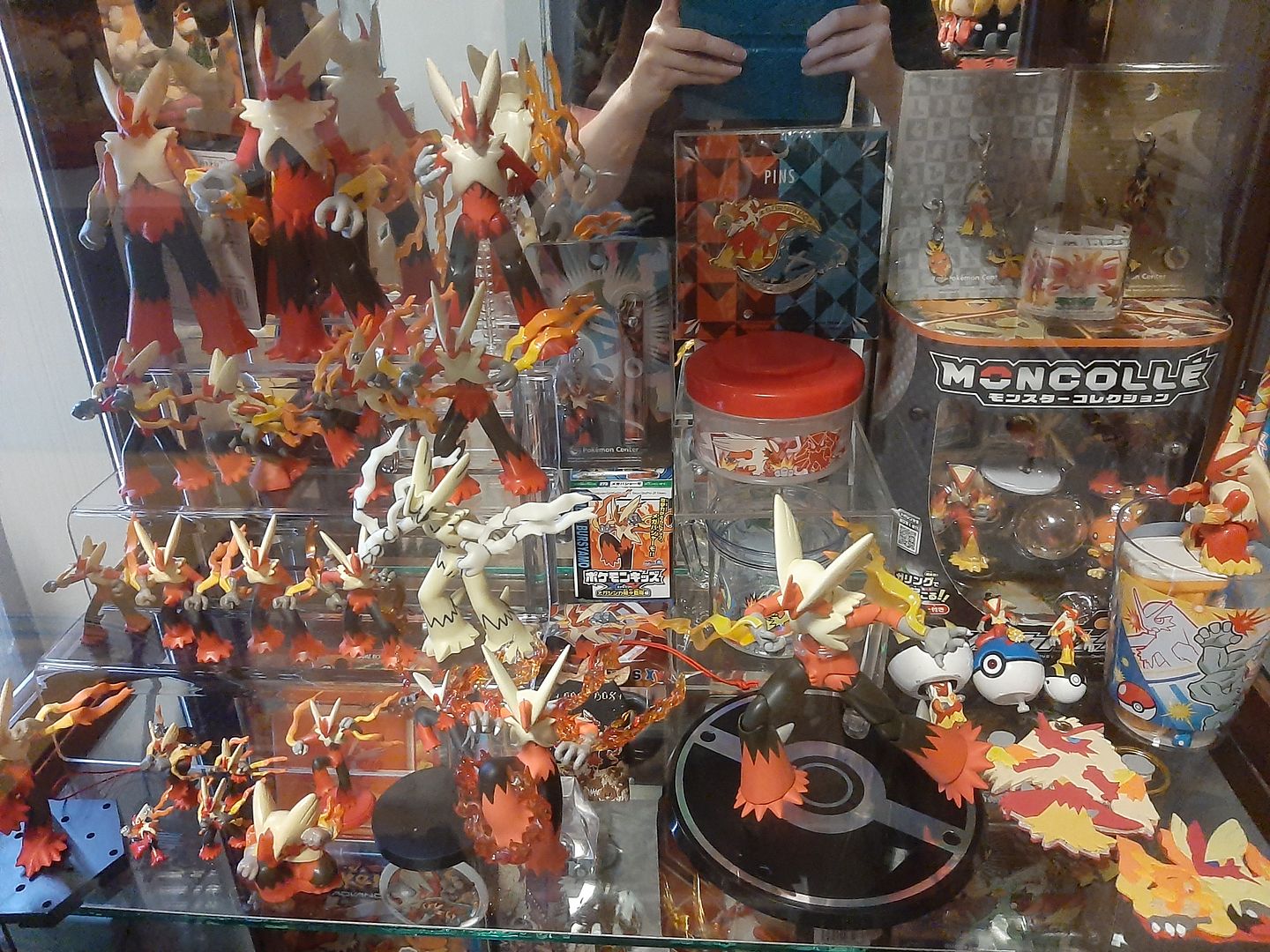 Here's the Mega Blaziken shelf. The Prototype/mold test Tomy Pose Figure is my favorite here. The King Studio 1/20 scale figure is new, and has beautiful clear flames.



Here's some assorted random things.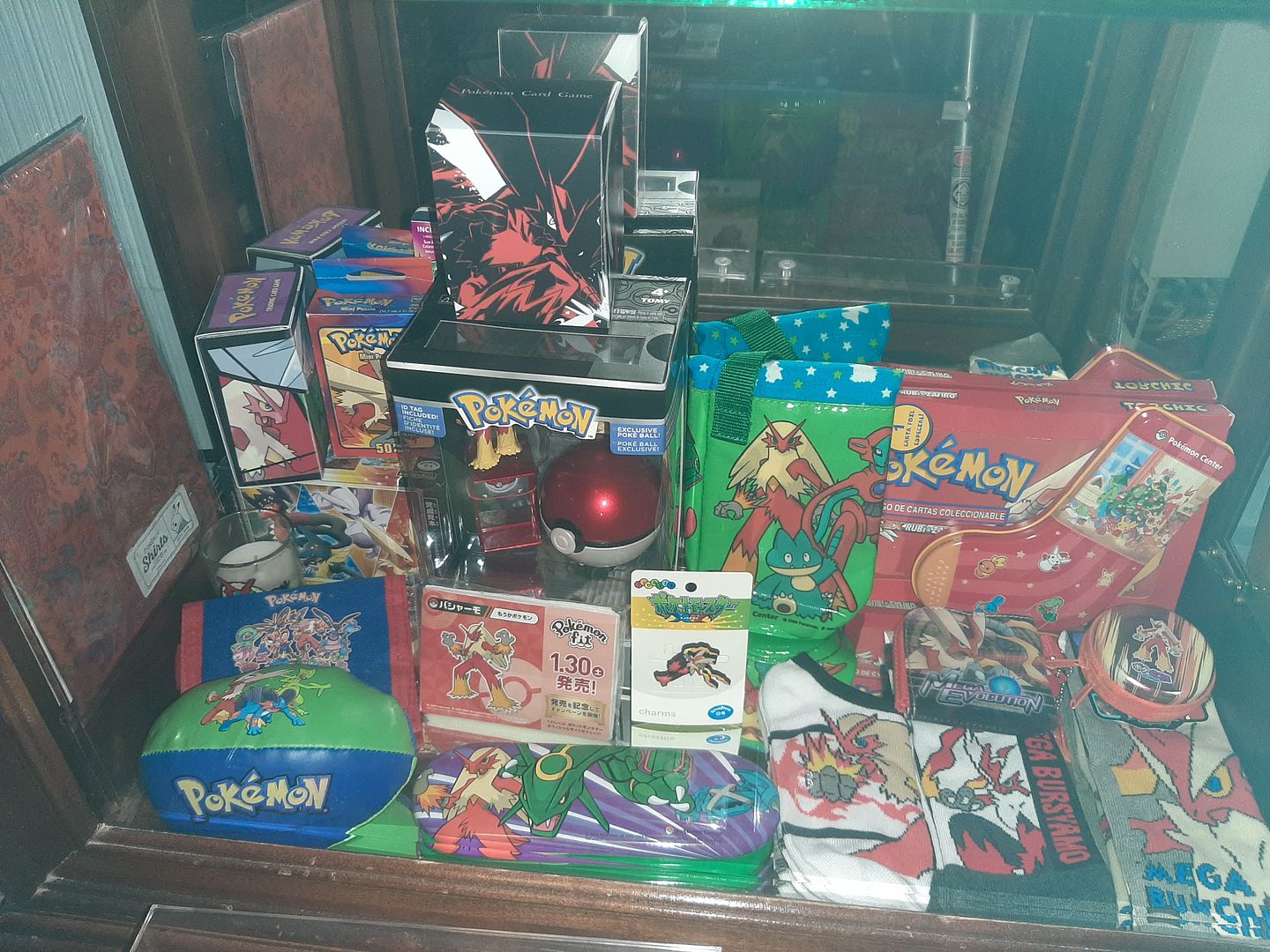 Here's the bottom self, with more assorted, random things. The Pokemon Shirts bandana, on the left wall, is new, as is the Pokemon Fit tissue pack. I also have the Band Fes socks from a gift swap that need to be moved here--I don't think they made it into a picture, but they're currently hanging on the cabinet with the keychain from the same promo.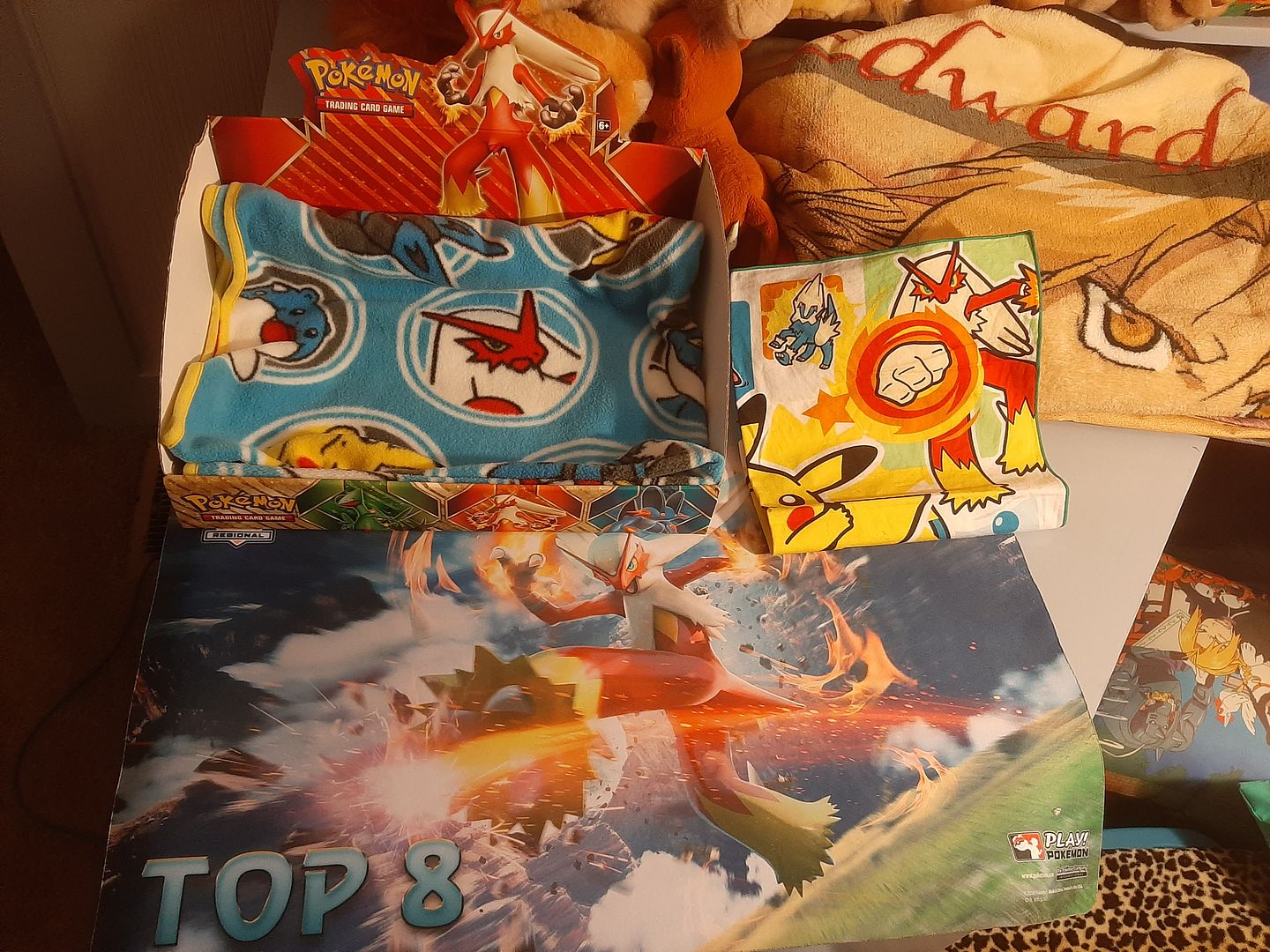 A few more random things--TCG display, blanket, beautiful handkerchief from the Contests Promo, and a playmat from one of the Top 8 of the 2018 Regional Championships.



And finally, I framed my settei and a couple posters. I haven't gotten them hung up get (I can't decide where I want them...) But at least they're framed!


Well, I think that's the majority of my collection! Thanks for looking! I promise the next update won't be so far off. Hahaha


Oh, I forgot that I wanted to post my Blaziken wants! Here's some pictures of Blazikens I'm looking for. The Contests cup is my grail! I've been looking for it for over 10 years now. Any help would be much appreciated! <3

Pictures of some of my Blaziken Wants
(Not my pictures; if one is yours and you want it removed, let me know!)