Non-Flat


Metal Collection
Metal Glooms! These are mine (gunmetal, silver, gold, bronze, blue). I'm looking for any colors I don't have~ And the keshimon, if anyone has it, by some miracle.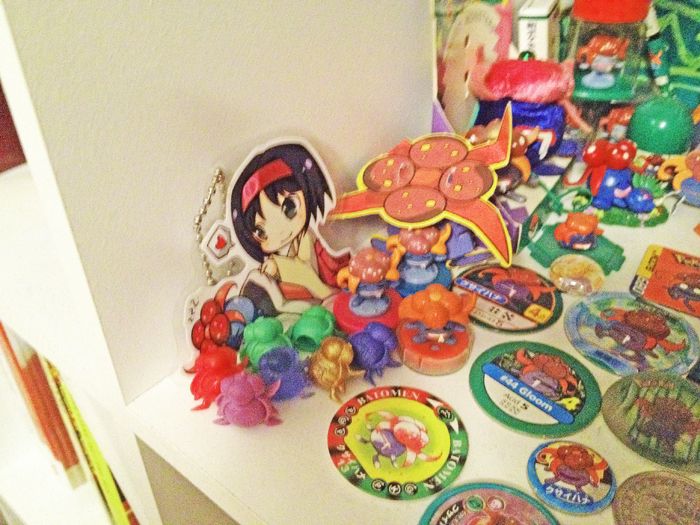 Mini Models
ROYAL RAAAAAAINNNNBOOOOOW! Any mini model color you don't see here is what I want!




Marbles
I have the clear and metallic Gloom marbles, but I'm interested in other colors, too!


Flat


Pan Stickers
Walking pan sticker




Amada Stickers
This and any other shiny/holo Amada stickers, I need! (I have all non-holo, though, I believe.)

Other Stickers
Giant shiny wall sticker (unpictured)

Cards
I'm looking to ultimately collect all versions of every Gloom card. The following are all the Gloom TCG cards, and crossed out are what I already have (italicized is pending sale):

Jungle: 1st Edition (E) - Unlimited (E) - Japanese

Team Rocket: 1st Edition (E) - Unlimited (E) - Japanese

Erika's Gloom 1: 1st Edition (E) - Unlimited (E) - Japanese

Erika's Gloom 2: 1st Edition (E) - Unlimited (E) - Japanese

Neo Genesis: 1st Edition (E) - Unlimited (E) - Japanese

Expedition Base Set: 1st Edition (J) - Unlimited (E) - Unlimited (J) - Rev Holo (E) - Rev Holo (J)

Aquapolis: 1st Edition (J) - Unlimited (E) - Unlimited (J) - Rev Holo (E) - Rev Holo (J)

EX Hidden Legends: 1st Edition (J) - Unlimited (E) - Unlimited (J) - Rev Holo (E) - Rev Holo (J)

EX Unseen Forces: 1st Edition (J) - Unlimited (E) - Unlimited (J) - Rev Holo (E) - Rev Holo (J)

EX Holon Phantoms: 1st Edition (J) - Unlimited (E) - Unlimited (J) - Rev Holo (E) - Rev Holo (J)

Legends Awaken 1: 1st Edition (J) - Unlimited (E) - Unlimited (J) - Rev Holo (E) - Rev Holo (J)

Legends Awaken 2: 1st Edition (J) - Unlimited (E) - Unlimited (J) - Rev Holo (E) - Rev Holo (J)

Reviving Legends: 1st Edition (J) - Unlimited (E) - Unlimited (J) - Rev Holo (E) - Rev Holo (J)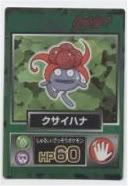 Meiji promo




Random Flats
I want this tiny square of cardboard like burning.

If you think you have a Gloom item that I might not, feel free to let me know even if it's not listed here! :] (I'm working on making a collection page...)

I also love commissions to death.

Thanks~