SO I SEE THERE'S A PLAGUE OF COLLECTION UPDATES GOING AROUND. Naturally I'm going to join in! ;D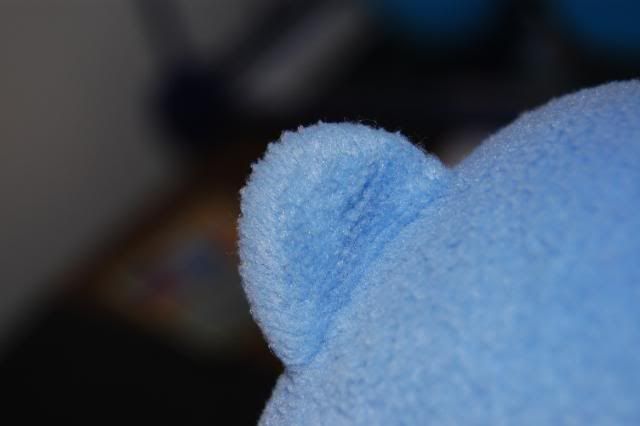 Who's that Pokemon!?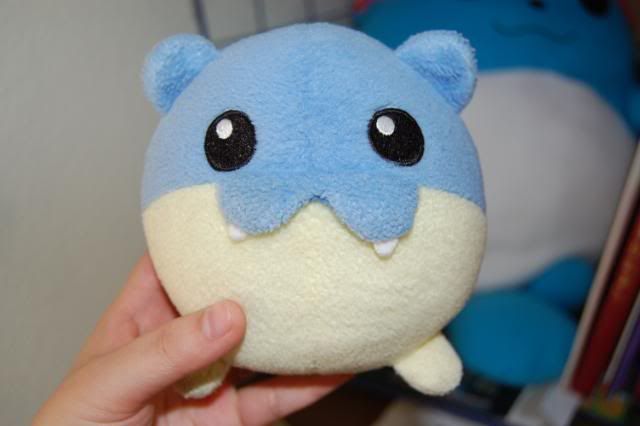 It's Spheal Pokedoll!

Nabbed him from
usakochan last month in very loved condition<3 He was pretty loved with stains and loved fabric, but I tried to fix him up as much as I could! He went through the wash two times and was brushed for hours with a toothbrush, then was brushed with a toothbrush AND detergent :) His right foot is still pretty stained though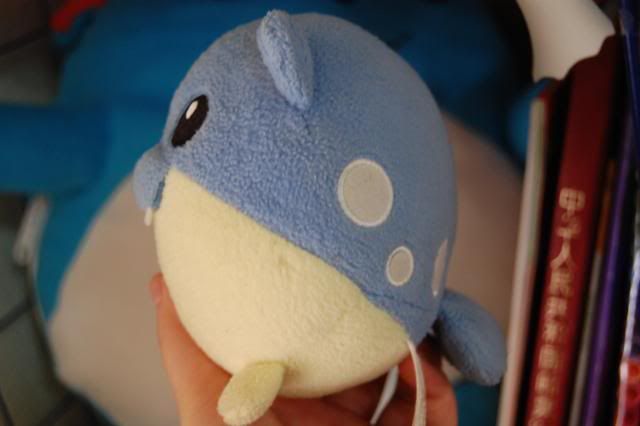 You can see the fabric's still very loved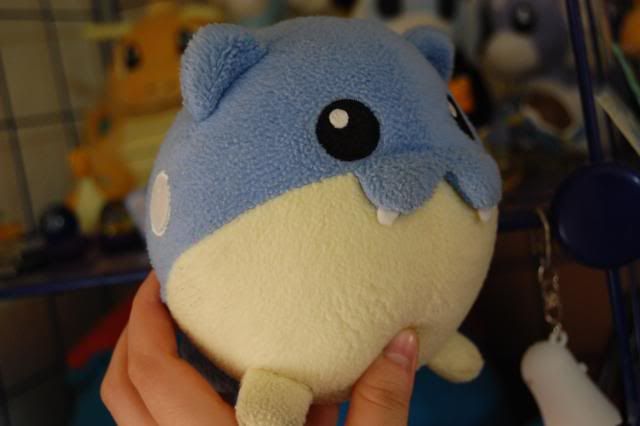 Round cutey!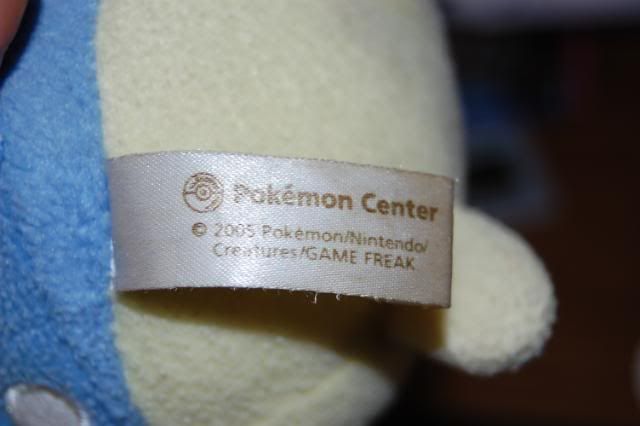 Brown tinged tag was impossible to clean, but you can see he's from 2005!

Thank you so much
usakochan for giving me a chance to own such a cutey! <33




I've done a LOT of collection weeding over the weeks, so my collection is smaller then it used to be, ESPECIALLY since I got rid of my snorlax, most of my dialga, skymin, raichu, and some eeveelution collections.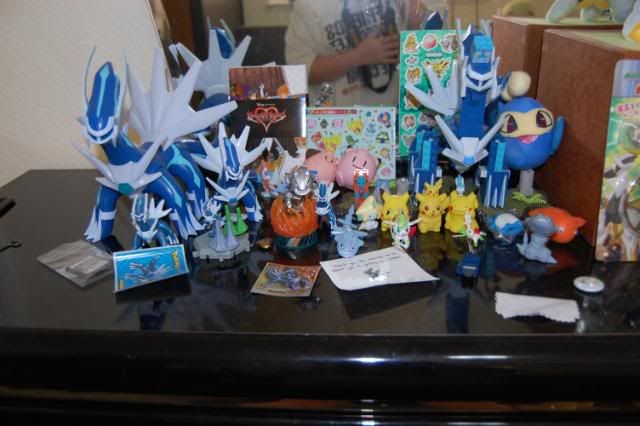 My random collection area! I finally weeded through most of this, as you guys have seen through my sales :) Dialga is now a very minor collection, and I finally have all the pika kids I want! Lanturn pokedollesque plush is from
denkimouse , made by SetsunaKou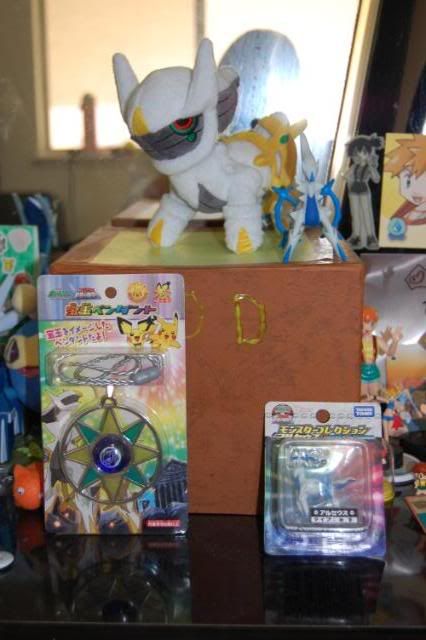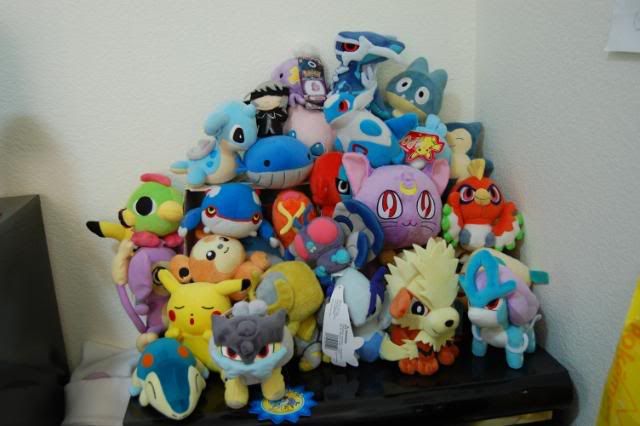 It's PLUSH MOUNTAIN CHARLIEEEE. PLUSH MOUNTAIIIN!

And there you see Cyndaquil plushplush, Rachelley!

(Flashbacks to his arrival at his new home)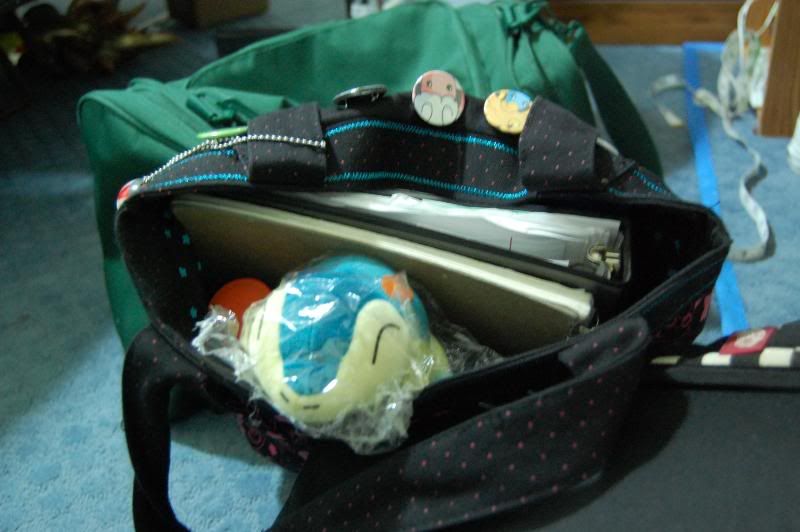 *pokes out* Here I am!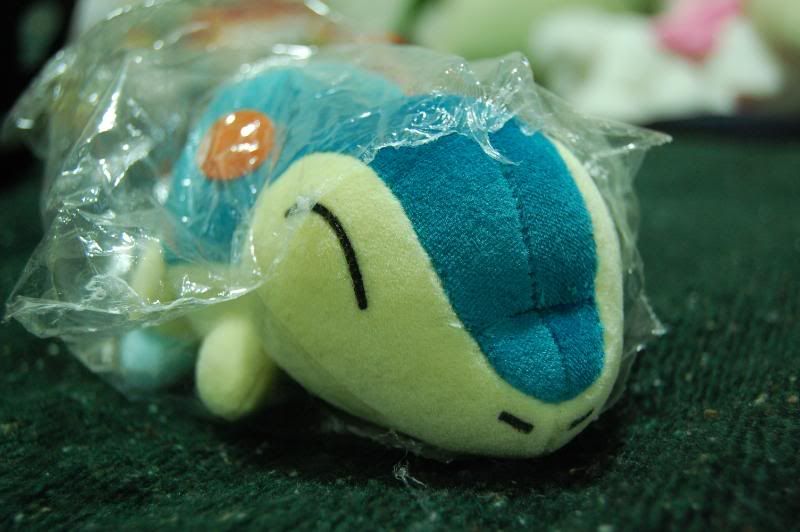 *Crawl crawl crawl*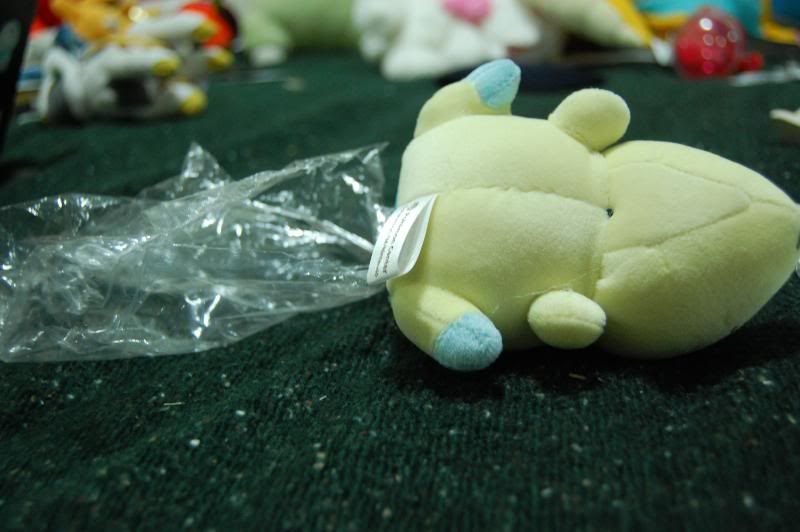 And I'm out!




*watching myself on TV Tokyo*

(End flashback)




SOOOO much Misty centric stuff as a freebie from
f4y3 bac from that giant plush ga <3 YOU DA BEST!
Lots of these are new, and WOW they made a metal figure for MISTY! I didn't even know they made metal figures for the humans!

See guys! There's lots of misty to collect! :) I'm still looking for the clear and pearly tfg~




Cynthia settei from
juumou 's settei auction<33 (Ignore Risa over there, Pullips are my other collection)
Cynthia is my FAVORITE champion :DD And you'll be able to see another neat thing of her in just a bit!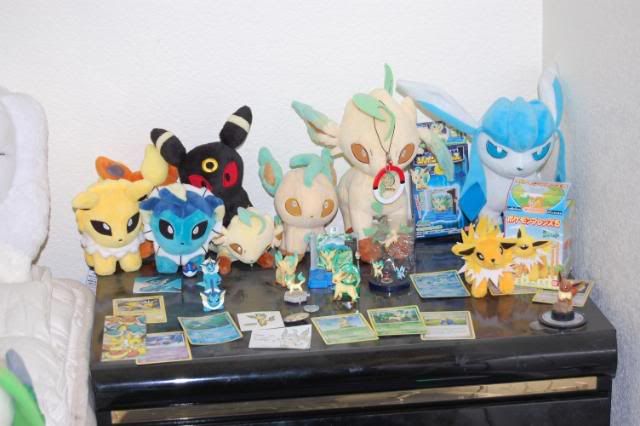 Eeveelution corner somewhat shrank! Still looking for leafeon keshipoke, megablock, clear and shiny kids!




The Dratini line collection! One of my top collections and the second most pursued! Coach the dragonite pillow stares down MENACINGLY cutely :]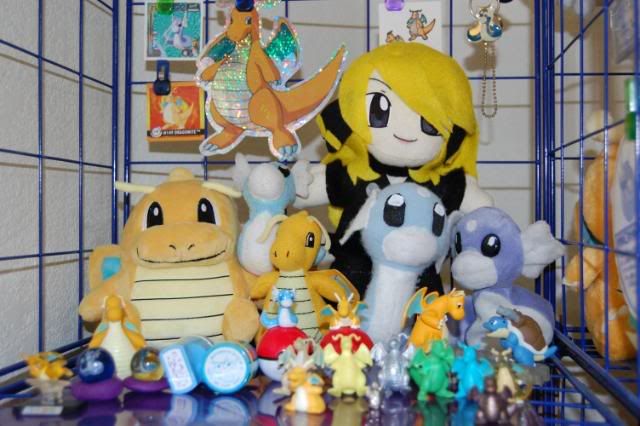 It's grown so much it spilled over to the next cube! Wait... who's that?! She's not a dragon!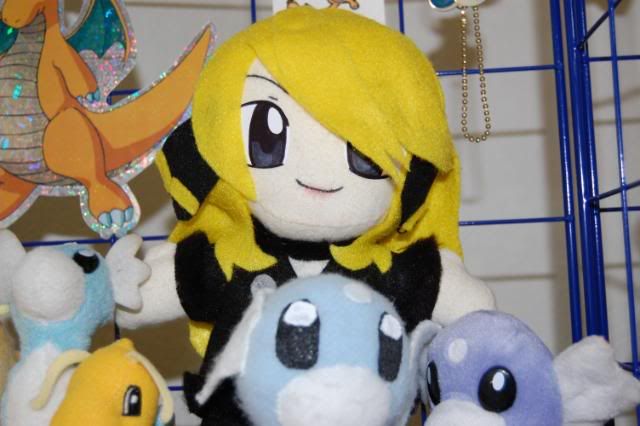 Why it's Cynthia, our beloved Pokemon Champion! She may not be a dragon, but she IS a dragon lover! ;D She's made by TeamTHRASH !

*my shiroooooonaaaaaa*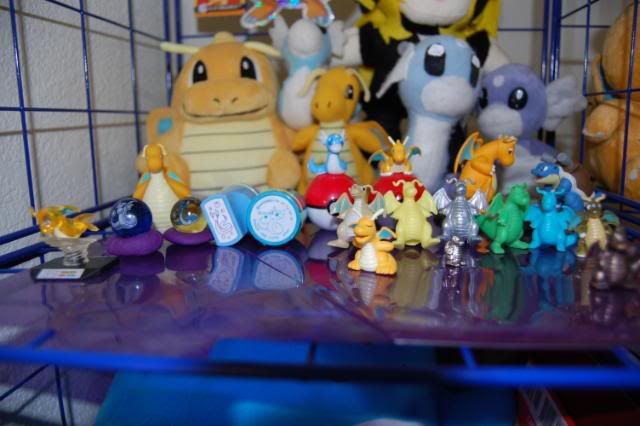 Clearer shot of my dragons in this pic to help out my fellow collectors!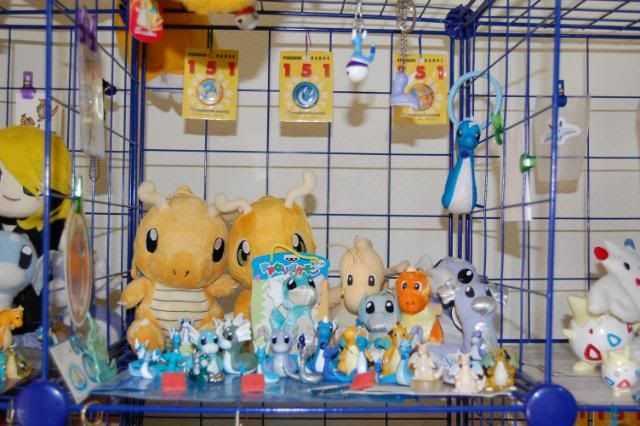 The other cube!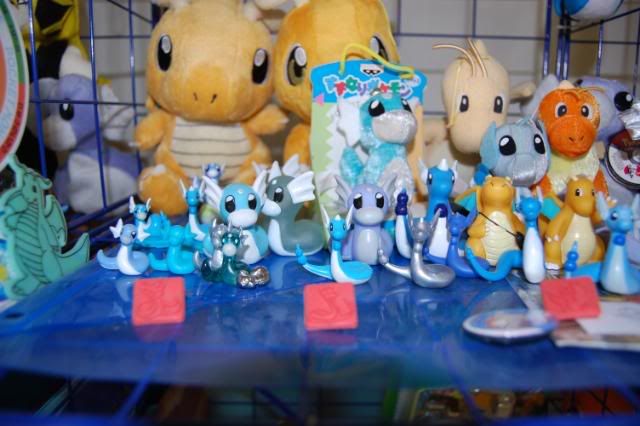 oh my beloveds<3 Dratini plush collection almost complete! Just need to win that GA to get the tafetta!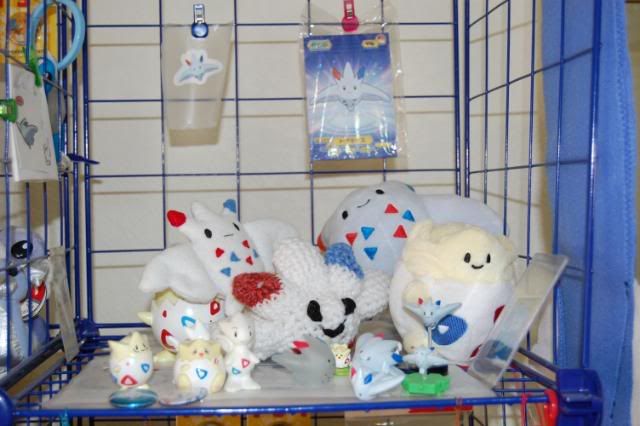 Togekiss collection! I'm JUST missing the metal figures and the t-shirt!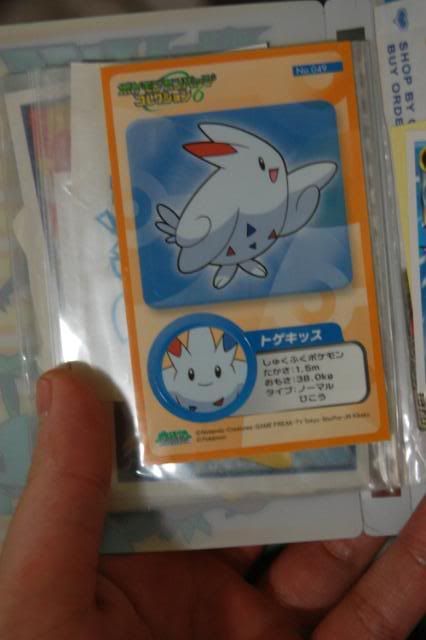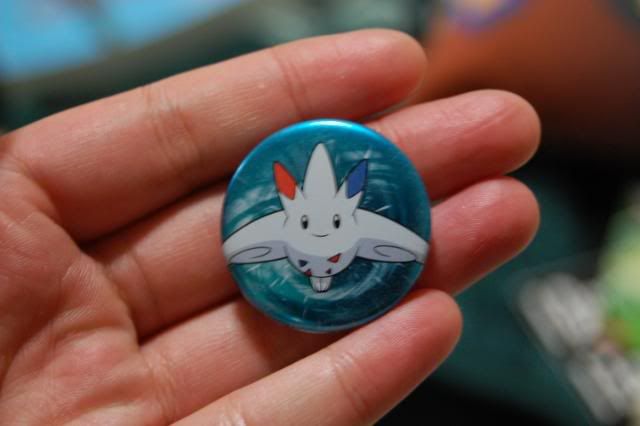 Card and picture of togekiss can badge for
glacidea 's reference! <3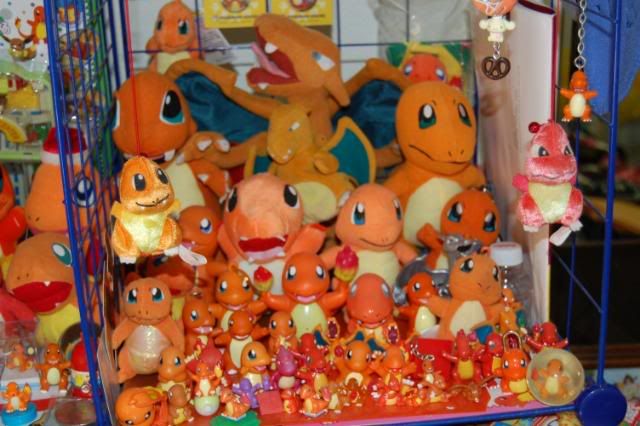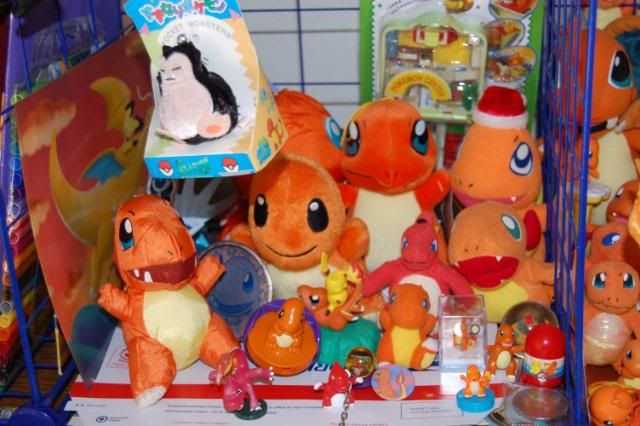 Not much change here, cept for a few new plush and figures, and... what? Charizard bell plush is missing? Well he's going to be going to
sorcererhuntres soon! <3!

SEKKRIT DIALGA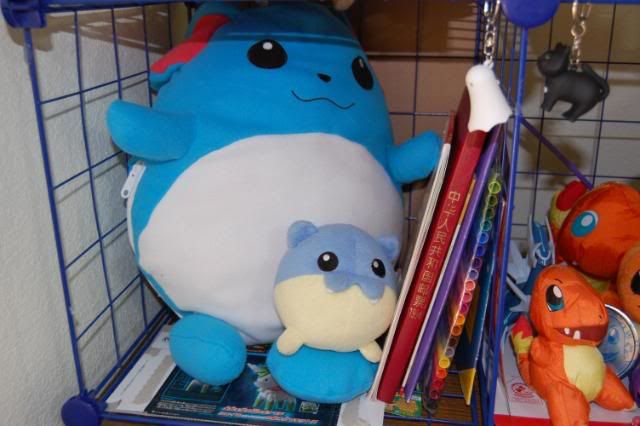 Dis where spheal pokedoll stays. With giant reversible marill pokeball :)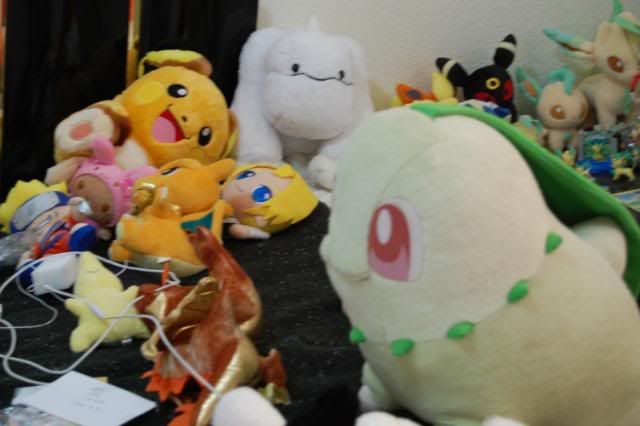 The jumbled mess of my bed 8D

AND THE PIÈCE DE RÉSISTANCE, MY SHEEP!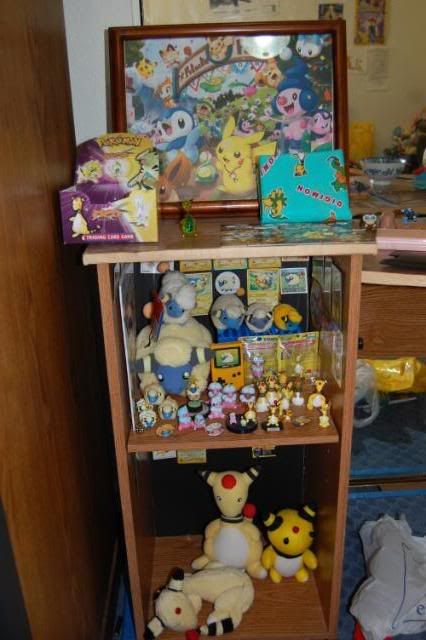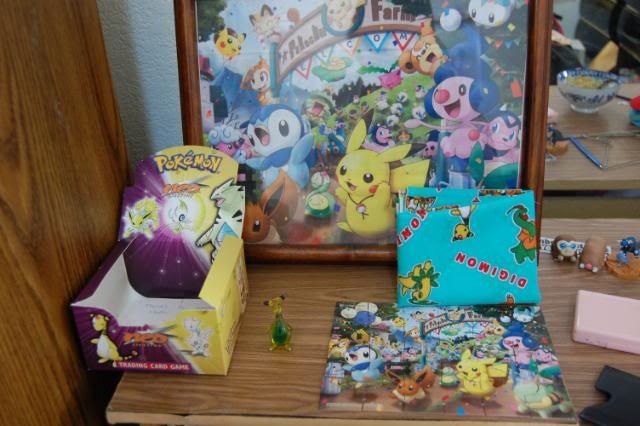 Card display box is from
bergunty , puzzle is from ailillui, and hilarious green belly amphy booty is from ebay (p.s. best fabric ever)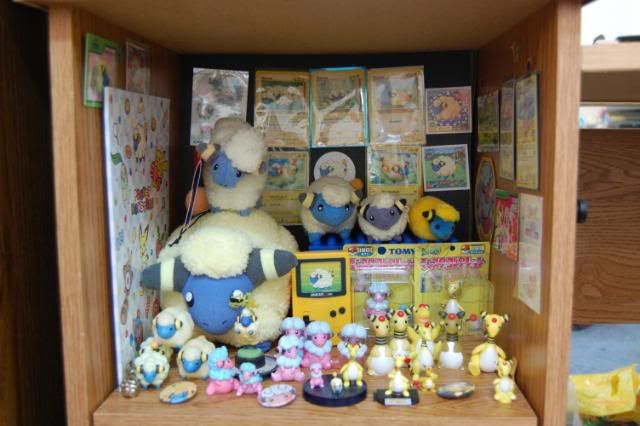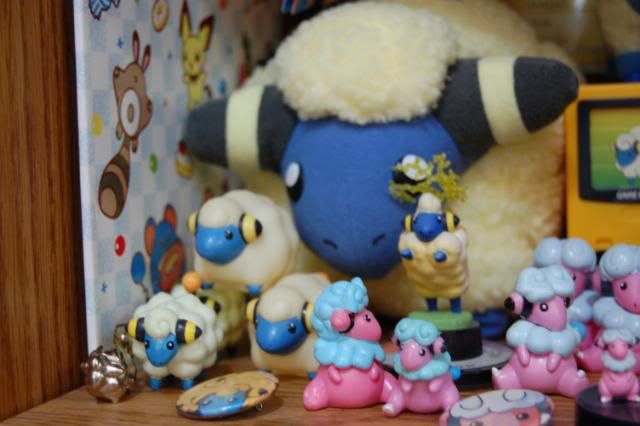 Silver sheep metal fig is new, and so are all my new sheep kids from
juumou !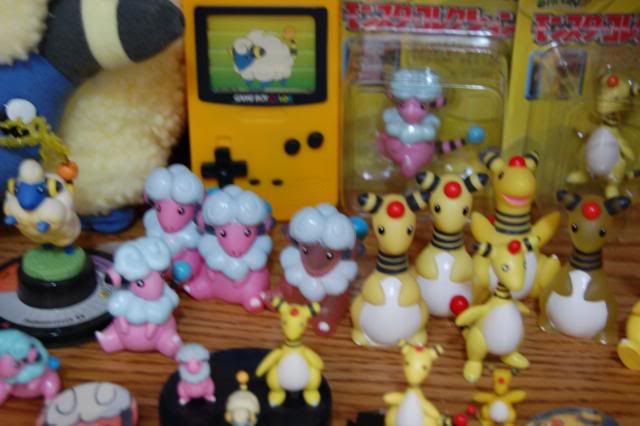 Clear kid flaaffy is here to brighten your day!




Ampharos battle museum from YJ and chibi pokemodel from jedi_amara are relatively new!




Amada from eevee_kins!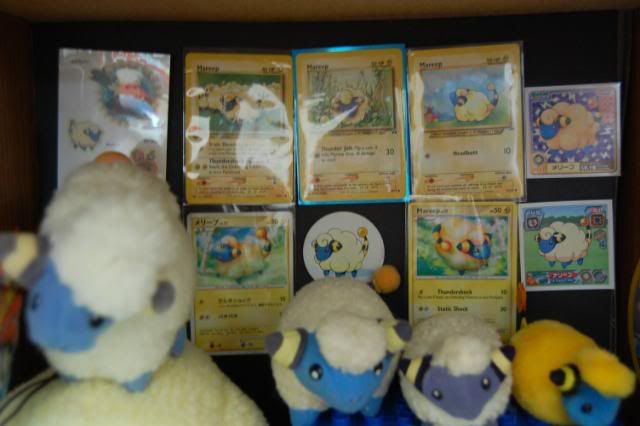 My mareep cards and flats are new as well! I'm trying to collect all the cards! And the sticker on the top right as well as some of my new english sheep cards are from
dewott who is AWESOME ! <3 Tattoo sheets are from
juumou as well!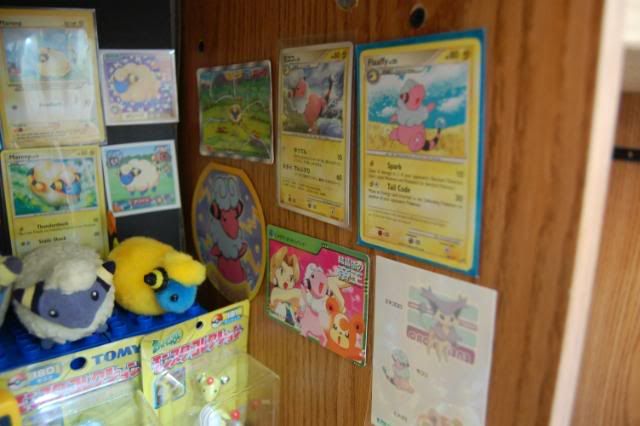 Flaaffy stationary is from
denkimouse ! 3-D reep card and flaaffy tattoo is from
juumou ~ The flaaffy movie card is from
jodie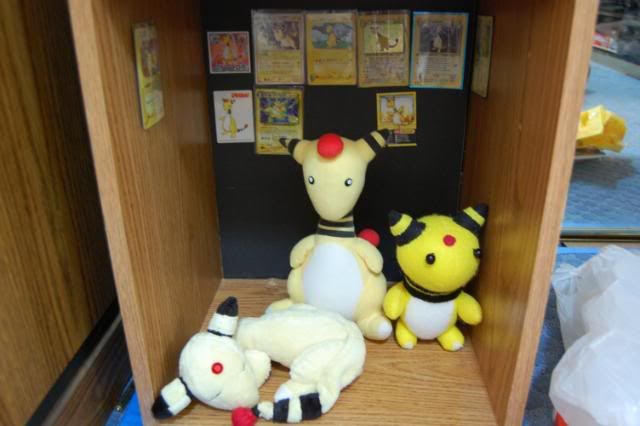 The ampharos bottom! The official ampharos plush is new off a lot from YJ, which
juumou helped me get! :] The custom ampharos on the right was sold to me by
bergunty , but made by
glacidea . It's so cute!




This little cutie custom was designed by me and made by the lovely Princesspyro00 on DeviantArt! I love him so much and he sleeps in my bed every night :] However, Princesspyro00 is currently CLOSED for commissions at the moment, so you'll just have to wait for her to open up! (If I find out you have been harassing her or bugging her, watch out. :| I WILL find out.)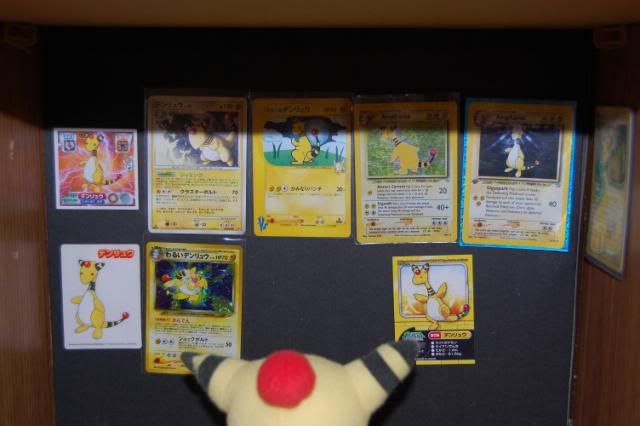 Cards! As you may have seen from
fernchu 's collection post earlier, the bottom left sticker came from an auction on YJ we split<3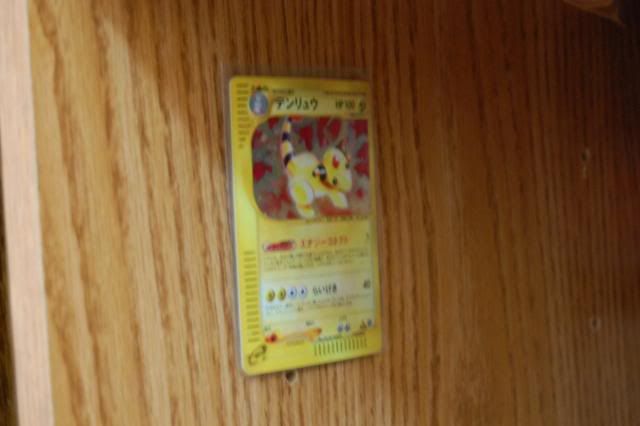 And last but CERTAINLY not least, a special gal came today!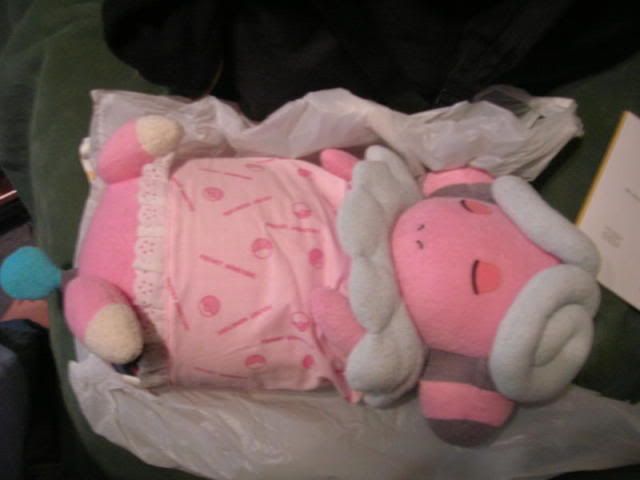 Onemuri Flaaffy from iridescentfox, MY BBY SWEET RITZ CRACKERS LOVE<3 I CAN'T WAIT TO HOLD HER IN MY ARMS TOMORROW. This was one of my grails, and FFFF SHE IS SO CUUUUTE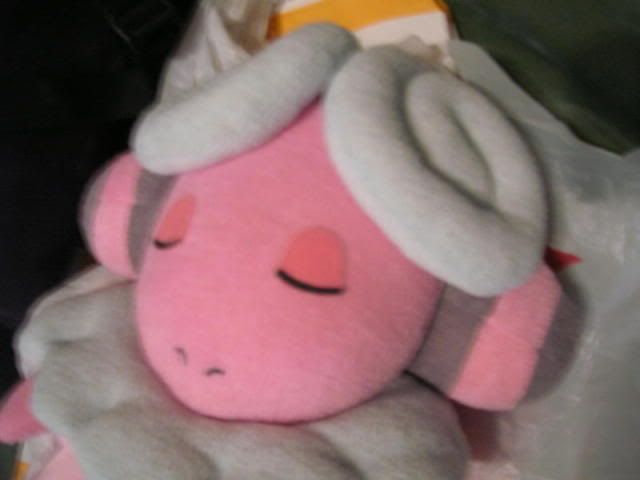 HER CUTE LITTLE SLEEPING FACE AAAAAAAEEEEEEEEEE <3

Okay, I'm done. Hope you had fun guys!