I have some new BRAND NEW ZUKANS for sale! MIP

Cyndaquil - Quilvava - Typhlosion - $10 These are AWESOME, only selling cause I have 2. ON HOLD
Totodile - Croconaw - Feraligatr - $10 Wow I never knew Feraligatr was so huge! Fantastic quality figure! ON HOLD
CELEBI in lovely forest scene! - $10 ON HOLD
Croagunk - Toxicroak [deflated sacs] - $8

MORE BRAND NEW ZUKANS
Meditite - Medicham - $5Smoochum - Jynx - $5
Makuhita - Hariyama - $5
Mr Mime - $4
Koffing - Weezing -$5
Buy 3 of the $4 and $5 zukans above for only $10!
RARE POKEKIDS FIGURES
BRAND NEW WITH BOX AND CARD!
These are from an exciting set where the Pokemon are using their attacks! The cards look fantastic, awesome pictures not the same old stock images.
Click a Pokemon's name for its pic.
Slakoth $5
Azurill $4
Blastoise $5 ON HOLD
Venusaur $5
Machop $4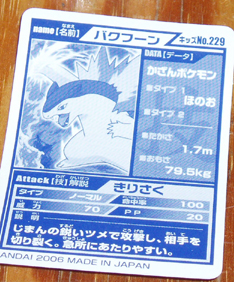 BRAND NEW POKEKIDS
Chikorita $4
Forretress $3
Politoed $3
Cyndaquil $4
Steelix $3
Togepi $4
Sentret $4
Electabuzz $4
BRAND NEW CLEAR POKEKIDS
Clear Munchlax $5
Clear Attacking Deoxys $5
Clear Defense Deoxys $5
Jakks Buizel Plush $4
Lovely Cute Torchic Plush by Hasbro $6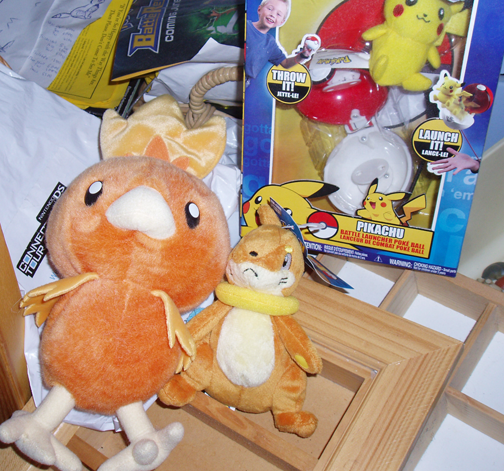 RARE JAPAN ONLY BOBBLEHEADS
This is a rare set and expensive to get hold of
Torchic $5
Treecko $5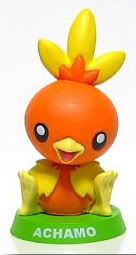 POKEDEX FIGURES brand new complete with Japanese stands with data and footprint!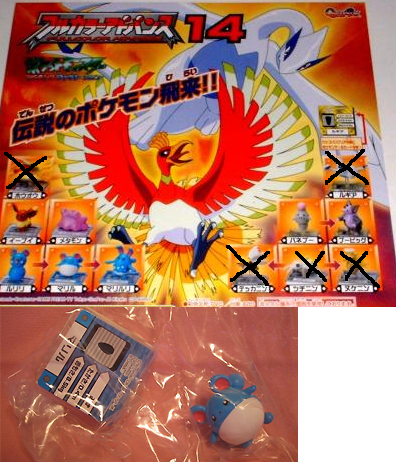 Ditto $4
Azurill, Marill, Azumarill - $4 each or set for $10
HUGE AWESOME QUALITY CHARIZARD STICKER CARD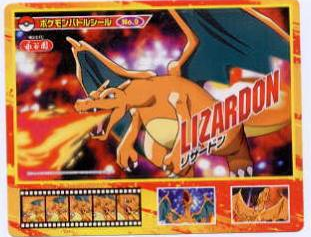 I got these thinking they were some kind of jumbo card [that's what it translated as] but they are actually some kind of sticker. However, they have info and data on the back like a card. Awesome images of Charizard! Cost a lot to obtain! $3
EDIT: MUDKIPZ PLUSH!
I have 5x excess Mudkip plush which I got in a large lot. Only just came in so I haven't taken a pic, but tell me if you're interested, as getting one would not increase the shipping cost of your order.
1x large DX by Banpresto $12
2x Medium by Banpresto $10 ea
2x small by Banpresto and Bandai $5 ea
ANIMAL CROSSING FIGURES
Resetti!
Wendell the Walrus!
Awesome detailed and absolutely perfect! This series was an instant sellout!
$2 each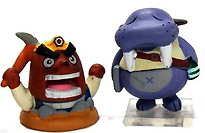 I also accept Trades. [Zukans or other merchandise..]