Welcome to the...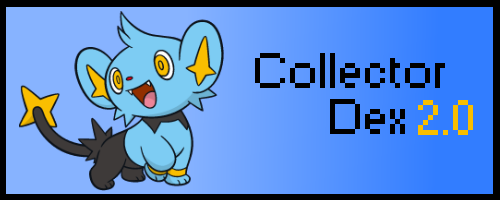 Complete with Spreadsheets that you can edit yourself!
There are 8 spreadsheets in all. Gens 1-6, people, and merchandise
Click the provided banners below to go to the sheet of your choice. Once there, click the first open spot next to the pokemon you collect and enter your LiveJournal username! Simple, right?




The people spreadsheet is color coded!
Below is the system:
The Main anime Cast is Blue
Gym Leaders are Red
All Elite 4 members are green
All Frontier Brains are Purple
Everyone else is Black



Do you collect a character not on the list? comment to let me know! Please don't add characters by yourself, it could get complicated if multiple people add someone! :)




Thanks again to
ridi or the idea, and a huge part of the original Collector Dex!