Alright, this is my first time posting my major collections on this community, and I figured it was due time for me to do it. I didn't include my pokekids or pokemon center plushies, since I didn't think they'd be interesting enough.

Enjoy XD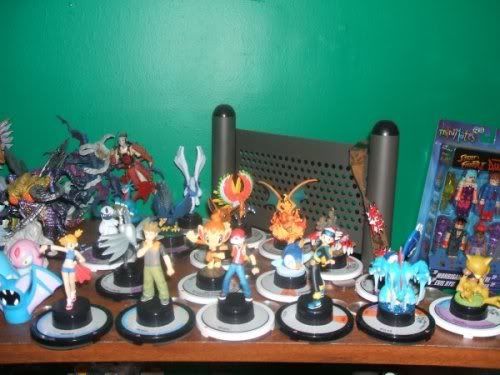 My massive collection of Next Quest figures, because I love them so darn much.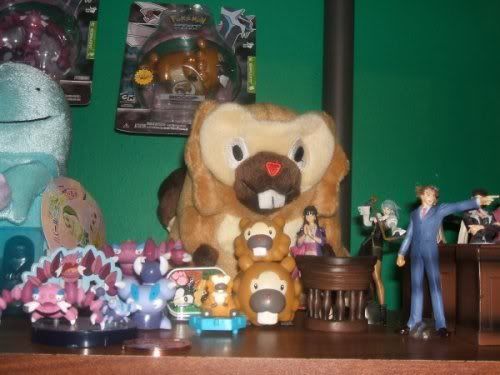 Ah, it's my small (and still growing) Skorupi/Drapion and Bidoof/Bibarel collection. And yes, I accidentally snuck some other figures into the picture as well. I think Maya loves the Bidoof family quite a bit. XD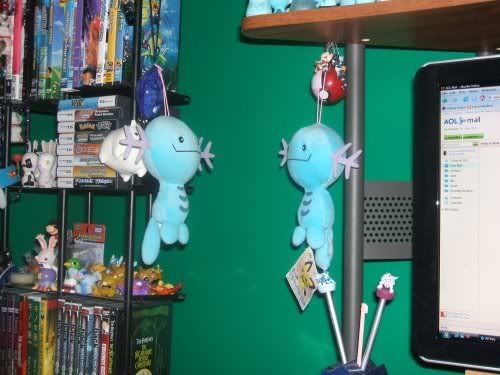 It's a Wooper staring contest. WHO WILL WIN.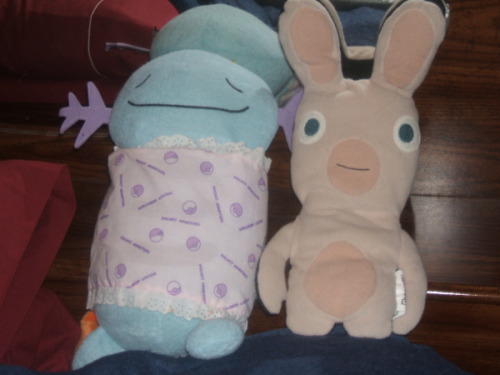 The Wooper DX pillow plushie sits on my bed, next to a Raving Rabbid. There's a Quagsire one out there that I want, in order to make this dopey family complete.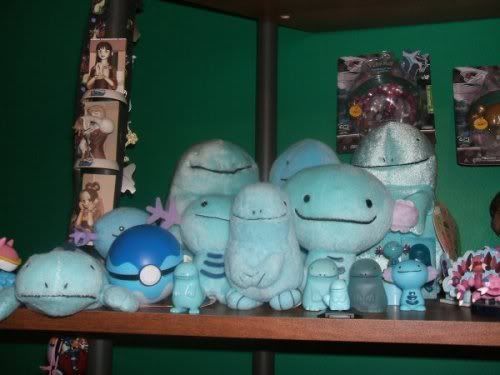 :O! The motherload of my Wooper and Quagsire army. I'm still tying to catch up to you
1954! XD!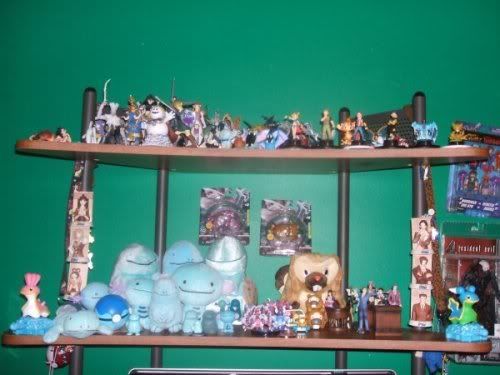 ...And finally, a complete picture of my shelf of pokeymons. The Shellos figures at the ends are the newest Jakks figures, and I LUV them so. :3