All packages were mailed earlier this week! This is mostly the in-case figures!

Also, I feel like I missed one or two people in mailing things - whoever bought the misc. zukan and also an Arcanine kid - could you email me your paypal reciepts if you paid? Usually I'm pretty good at keeping track of things, but just drop me a note as these items were not mailed this week: the.linea.alba(at)gmail.com

First, these guys finally came from SMJ!







Not the arctic fox, of course, but he's new too. XD

Here's a preview of what is under the cut!




Mini-cot figures - all are brand new in the plastic: $3 each




Pencil Toppers - all are brand new in the plastic: $3 each




RARE Alt Flareon Kid - new in the plastic: $8




Torterra and Metagross Zukans - both are brand new, though part of Torterra's plastic is opened: Torterra - $7, Metagross - $10




Clear In-box Figures - All Pokemon ones - $2, Keroro - $1

And in case you wonder what's been eating up my time so much apart from moving and school...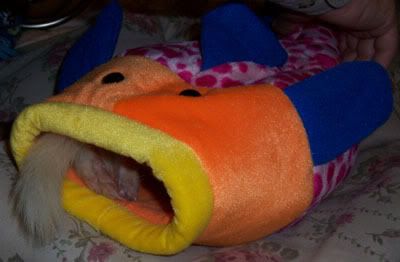 So far, Pi (as in 22/7) hasn't tried to steal any of my pokemon goodies yet, but WE SHALL SEE.