I meant to post pictures of him for here ages ago when I went with
growly to target to buy him, but I had to wait to borrow my roommate's camera. SO: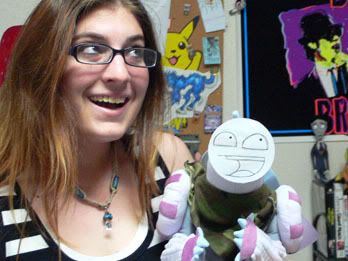 His name is Dick. :D And he loves his little camo bandanna.

The :awesome: face came about as part of a revenge prank a friend and I pulled on my roomie earlier.



I'll post an actual collection post soon. I finally got the pictures from my roommates camera so I can re-size them in the morning.