Here's my stuff from Great Encounters!! I was the only one to pull a Darkrai Lv X for our tournament!!






The birds will probably go on ebay. Anyone have offers before hand though? They are near mint, Moltres has a SMALL bend at the top right corner. Otherwise pretty much perfect!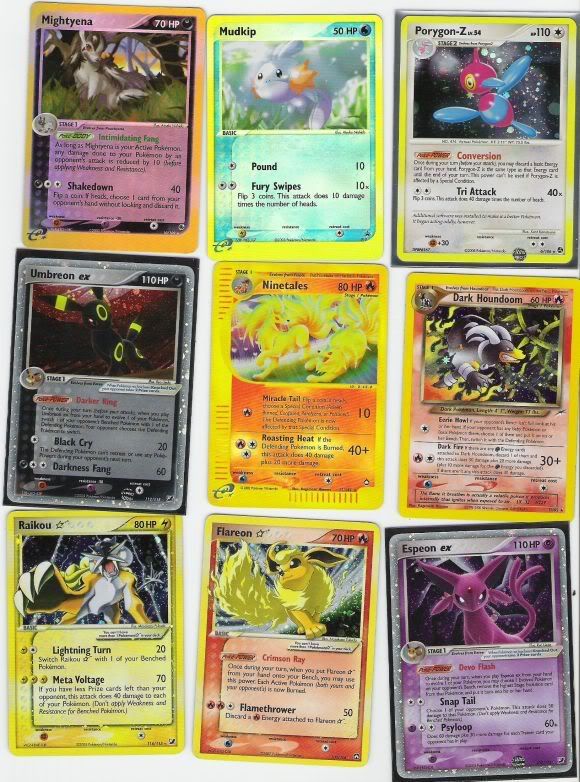 SHINYS *-* LOVELOVELOVE AND UMBREON ESPEON EX!!! I did so well today!!