Alright, so I have lots of payments that I need. :(

First off is this GA right here:




So... shipping was pretty bad. Here is the total: Nasty shipping total here

I'm going to be taking $37.05 extra of the shipping so the shipping isn't quite as bad for all of you.

So here is the spreadsheet. Please fill out when you've paid! I really need these payments soon because I cannot cover the complete fee by mself :\

Spreadsheet for Large Plush GA Payment Here

Now we have this offers post with megabloks and zukans and other miscellaneous items!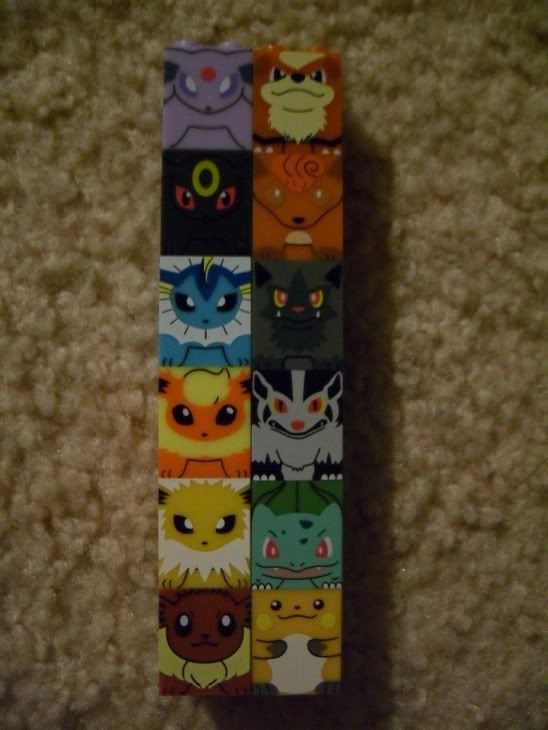 Next up is my offers post that ended on Saturday! I've totaled everybody's items, but I have not charged shipping yet as I do not know everyone's locations. So please pay your current total, and mark it off. Also please put down your zip code (if you're in the USA) or whether you are international in the appropriate column on the spreadsheet.

The next two weeks will be my midterms weeks so depending on how much studying I get done, I may not get to ship items until the week after my midterms are over. Thus shipping quotes will probably not be available until after midterms are over. But, you have the next two weeks to pay your initial total. However, if you do not pay what you owe by the two weeks (November 22, 2010) then your items will be forfeited unless you let me know in advanced that you will need an extension on payment.

If you want to add any of the dollar megabloks, or you want to add any of the leftover megabloks for their starting offers, let me know, and I can add that in for you. :)

Megabloks and other misc items spreadsheet here!

Make sure on all payments to include username and what you bought please.

Thanks everyone!

**My e-mail is asininity AT live DOT com
Please send all payments to that e-mail!