Hi everyone! I've been stalking around here on and off for quite some time, and finally found the join button (Live Journal and I don't get along too well).
In any case, my name is Stephanie and mostly I collect plushies though I want to add some kids and Zukans eventually.


Sorry about low picture quality, but I don't have a camera other than the one on my phone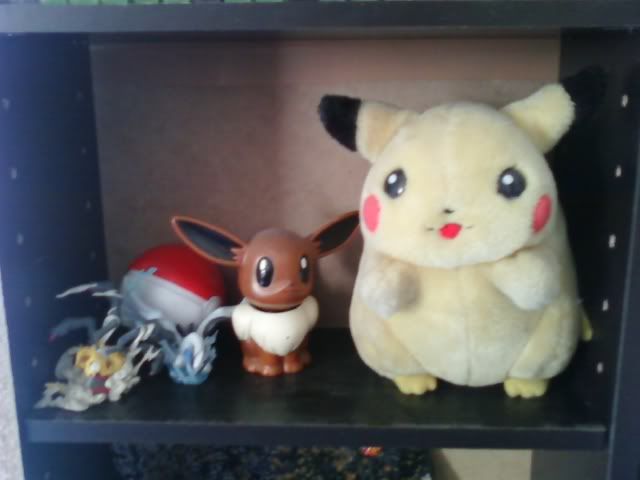 Preorder Lugia and Giratina figures, talking Eevee, and talking Pikachu.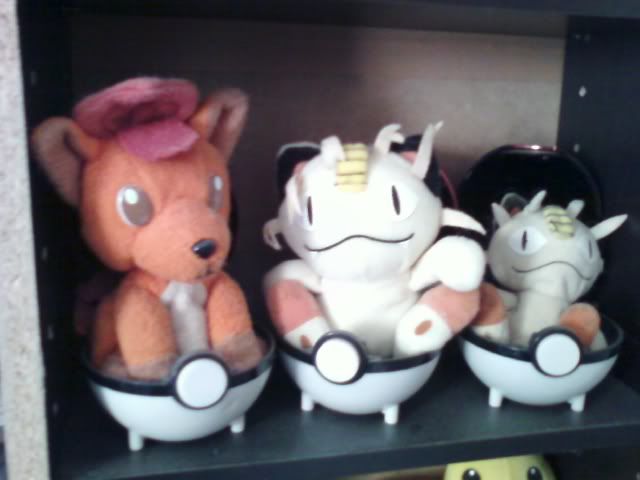 KFC Vulpix, beany Meowth, and the other Meowth... He's got a pouch in the back. I think he had candy once upon a time ago when I got him. Not really sure what he is.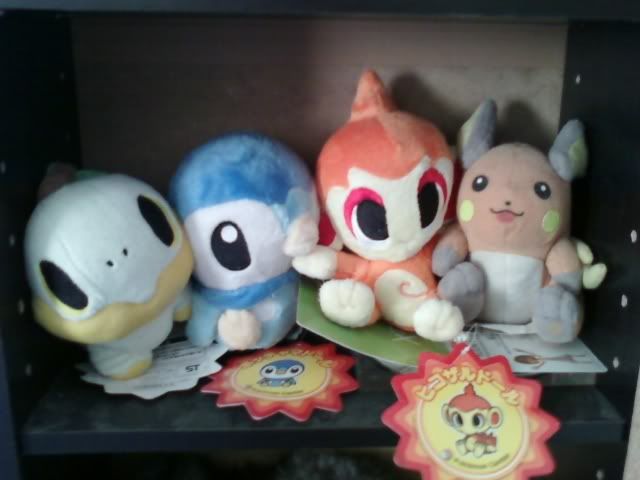 The D/P/P starters! And Raichu!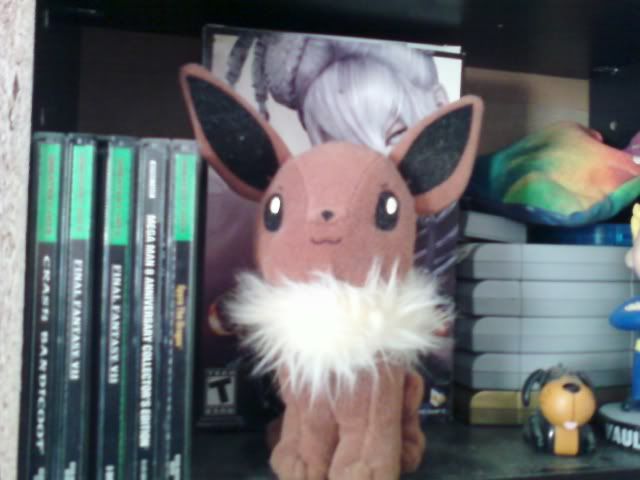 This guy is my favorite though. Awww Eeevee.

Not pictured: 2 bean bag Pikachus, and another pouch plush of Bulbasaur.

Mostly I try to collect my favorites, but it's slow going it seems.
As far as my grail... I really want the complete canvas collection of Eeveelutions but they are so very expensive when they show up it seems.