My first collection update on here.
So, what did I get?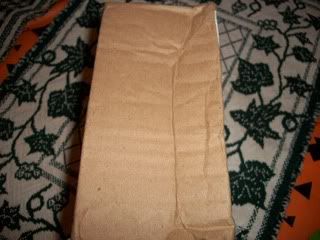 I made a little photo story to go along with one of th items that I received, hopefully it is not too awful.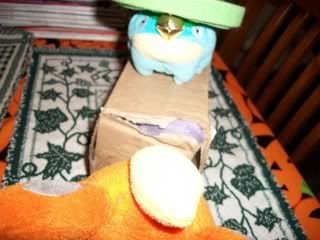 Tad: Oh! A box! Hurry up and open it!\
Raul: This would be so much easier if you were not on top of it...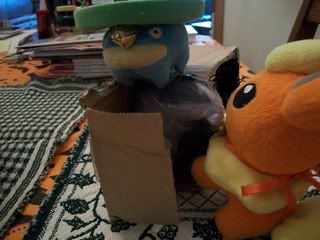 Tad: Hurry up!
Raul: *Pulling* Almost there, and could you please get off.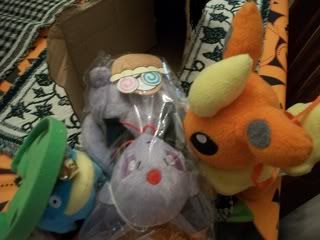 Tad: Yay! A new friend!
Raul: I hope she runs while she can...
Tad: Why?
Raul:...

All right, the bad photo story is over. I apologize to all who read it. XD



I got the Halloween Espeon in the mail the other day. (Sorry for the blurry picture.)
I also recently got: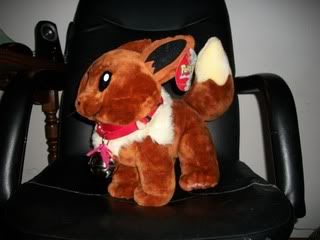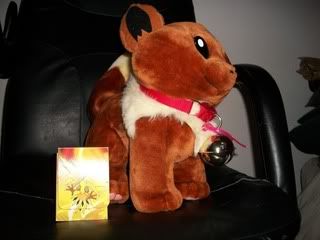 A Play by Play Eevee. The picture with her and the deck box is for size reference.
And:


A few stickers.
Plus: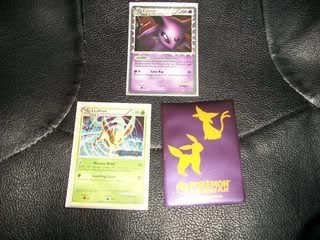 I had these when I did my collection post, however I forgot to get a picture of them.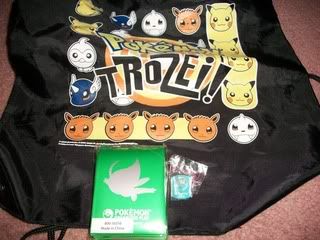 The bag is not new, but the selves and gym pin are. (I had the bag when I made my first post, but did not have a picture of it.)
Also, another old item that I forgot to take a picture of: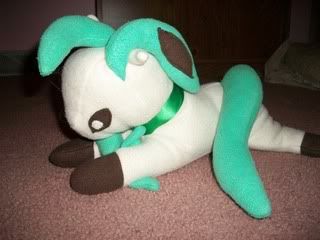 This is my poor attempt at a Leafeon plush. She is almost a year old now and I still count her as a part of collection. I am going to see if I can sew the ears to stand up, as they flop around everywhere. She is the second plush that I have made.

Thank you for looking.