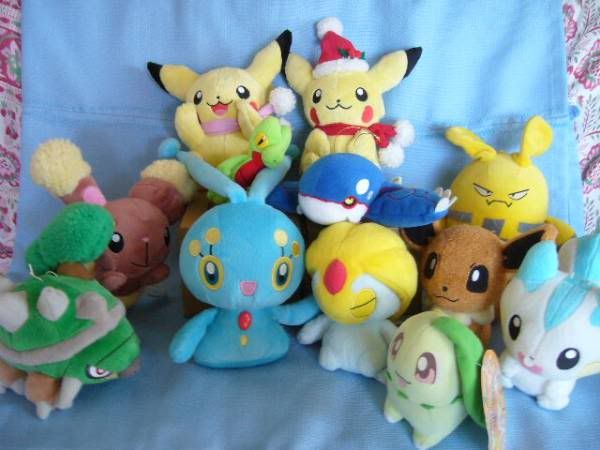 Hey guys! Remember this GA? :3 Well our invoice came in! We won the auction for about half of our bids--but shipping pretty much balanced it out XD There will be two payments total for this GA. :3 Half down, half to go!

First payment-- Bid + Shipping::

monicamalice - US:: $9.22--- International:: $9.31 PAID
stormfaerie - US:: $12.49--- International:: $12.62 PAID
paperoid - US:: $10.41--- International:: $10.52 PAID
misterdeluxe - US:: $17.47--- International:: $17.60
kokicola - US:: $9.22--- International:: $9.31 PAID
habslove - US:: $9.22--- International:: $9.31 PAID
roxiexcore - US:: $34.05--- International:: $34.70 PAID

Please send your totals to becky_1229[at]yahoo.com --- Be sure to include in the memo field your LJ username as well as 'Various Plush GA--Payment 1'
--
IN OTHER NEWS



So it seems that one young adventurer has come quite a distance in order to join his fellow shipmates~



McCoy!Gira:: Captain--I'm a doctor. NOT a surfboard D:<
Kirk!Shinx:: <.< Aw c'mon Bones~ You're so BOOOOOORING.



Kirk!Shinx:: o.o What...WHAT IS THAT THING?!
McCoy!Gira:: -.- Sir that's...a Vulcan Swampert.
Spock!Swampy:: Captain. -.- This behavior is hardly appropriate.



Kirk!Shinx:: -Gets knocked over- OOMPH. D:
McCoy!Gira:: D:< GET OUTTA HERE. He's my Captain.
Spock!Swampy:: -.- You are hardly suitable.



Kirk!Shinx:: :D Hey c'mon guys! Lets go bother Scotty. HA HA... *Kirk used distract?*
McCoy!Gira:: Alright alright...~
Spock!Swampy:: -.-

**

<.< Long story short. I found this little guy labeled weird on Ebay. It was one thing to hope that he was legit and a completely separate thing to actually have him arrive with tags still attached :D



A bit worn but still attached. Seriously? This is a HUGE get for me :3 I've been gawking at these little guys for ages but didn't think I'd get a chance at one <.< let alone one for such an awesome price of twenty dollars *COUGH* 9.9

PLUS. It finally finishes my Star Trek NERD-DOM. >.> Such glee.

Thanks for checking it out XD

Oh and all orders from my Sales were sent out yesterday :3 This includes all trades!