Since I'm scheduled to go to the post office tomorrow, I figure it's safe to do this. An extremely wanted item is only $30 away so...help a sista out, hey?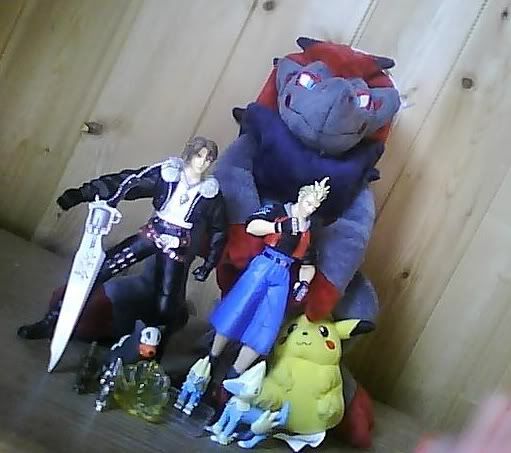 Zoroark UFO - $10
Bandai Extra Solider Squall - $5
Bandai Extra Soldier Zell - $4
Pikachu mini plush (made by applause; I've never seen this plush before, anyone know anything about it?) $2
Manectric Metal Collection figures - Bronze and Silver - $3 each
Houndour Kid - $3
Ninetales FCS (Baseless) - $1
Manectric Pokedex figure - $3
Manectric Tomy - $4

Everything is mint unless stated otherwise. No holds, paypal only, will ship anywhere.