Guess what arrived finally?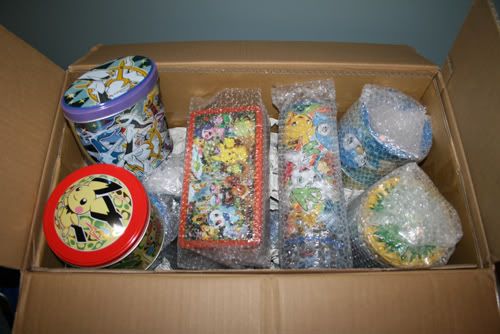 Aw yeah.

There were also a couple freebies included, which are for sale. :)

Alright, so I am a big fan of making things no more complicated than they have to be. So, here are your payments!

US - $6.56
Overseas (U.K., Australia, etc) - $9.16

If you live in Canada or have more than two tins, your total will be different! Please comment here and I'll get you your total :)

All payments go to kookygal88(at)hotmail.com and must include the letter of the tin(s) you won. This makes it much easier for me, and thus will help get your package to you faster, thanks!

Payments:
ambertdd Paid!
buttribbons Paid!
caffwin Paid!
first_mate_kate Paid!
kazmalop
kiiyame Paid!
kylie_fanatic
noctowl100 Paid!
snowball21
stormfaerie Paid!

And now, I didn't take too many pictures, but I have to admit I almost flipped out when I saw this: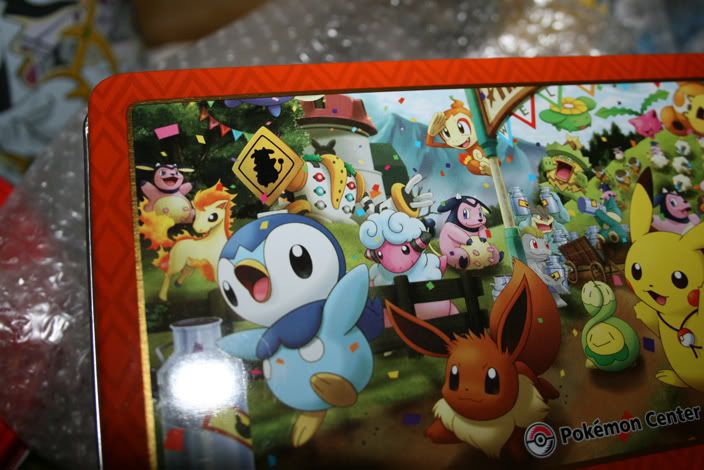 Ponyta!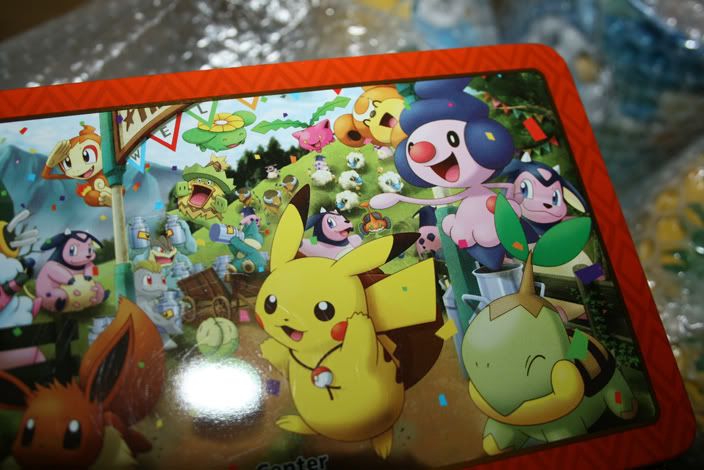 HERD OF SHEEPS AND COWS.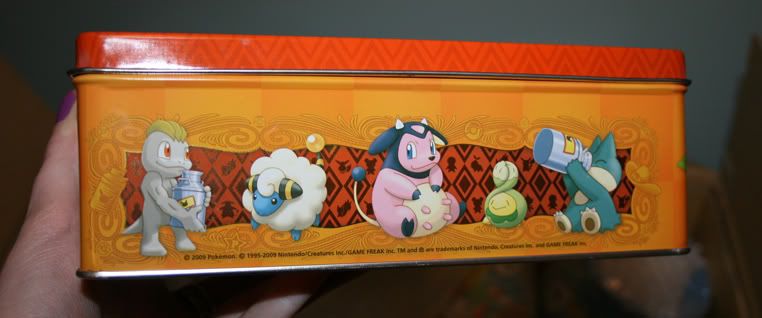 MORE SHEEPS.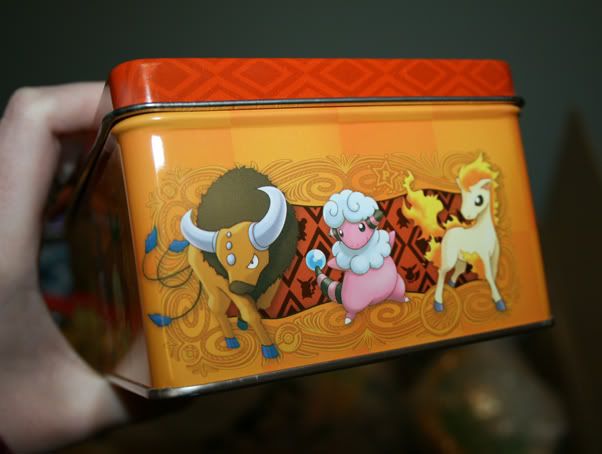 ldfjsdlkfj <3

Yeah I'm done 8D So exciting!
caffwin you're lucky and I am coveting it forever adding it to my wishlist <3

Extra stuff for sale!
These can be purchased at no extra shipping cost to your GA winnings (so long as you only have one tin! Contact me for extra shipping details.)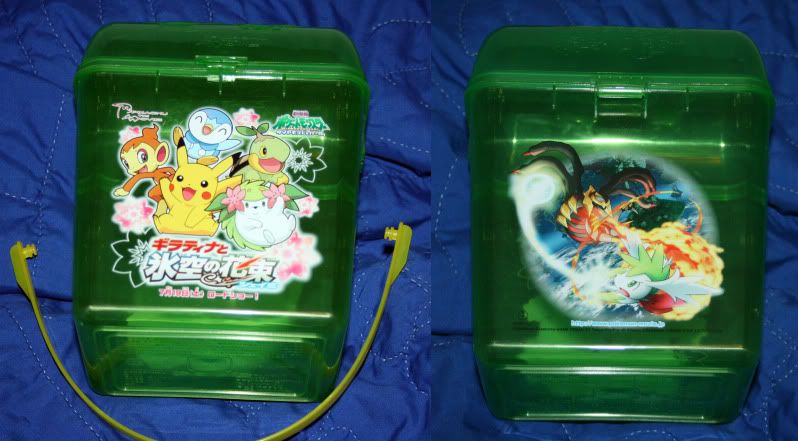 Popcorn bucket!
$10 OBO Sold!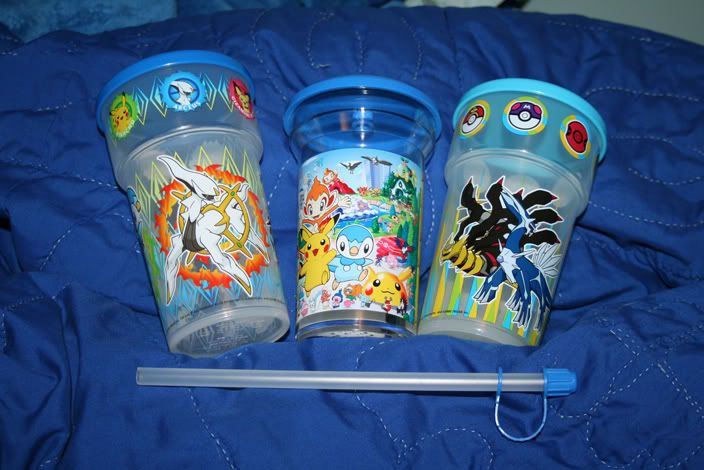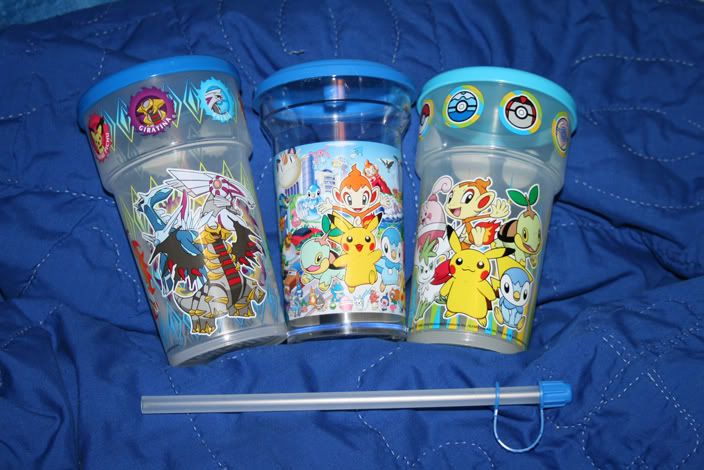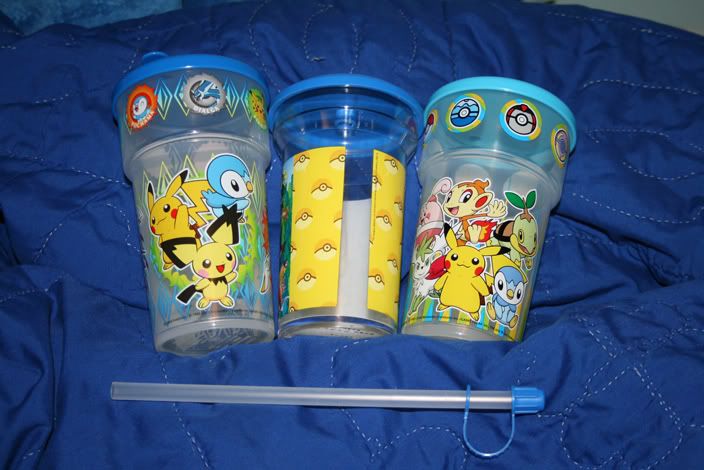 Movie theater cups! The straw belongs to the middle one, the other two have sippers.
$5 each All sold!