So over this lovely President's Day weekend I spent most of my Monday putting together a new display shelf for my Pokemon. [And since I had shelf space left my YGO stuff as well].

&& I would like to say
regen I got your package today! The note was cute and omg thanks for the Abra card. It's my first other language that's not Japanese or English card xD And first edition too!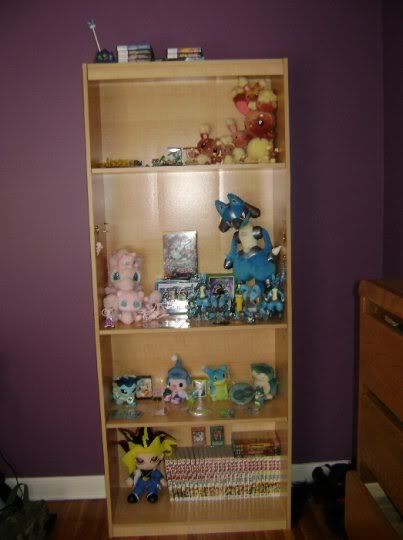 TOP SHELF;

Buneary obviously dominates with her huggable plush form.
I'm actively looking for the Canvas Plush. I saw it on eBay [and then lost it]. She was so gorgeous. It rivaled my Tomy plush. I will pay big bucks for her, if anyone has one! Thanks,
castform!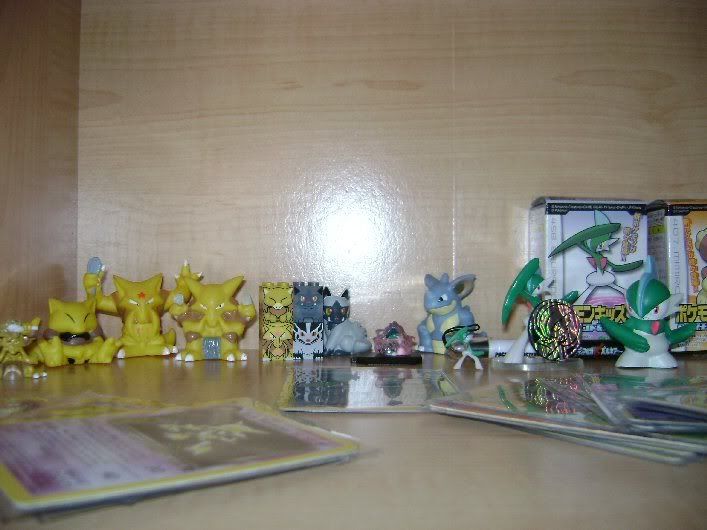 The rest of the top shelf contains all my small figures. I am anxiously waiting for Gallade's plush. And I am forever going to hate myself for not buying the Alakazam UFO catcher when I saw it on eBay over Christmas.
ps; all the cards are going to go on the back of the shelves once I buy some tape.

MIDDLE SHELF;
Which I have dubbed my Lucario and Mystery of Mew shelf.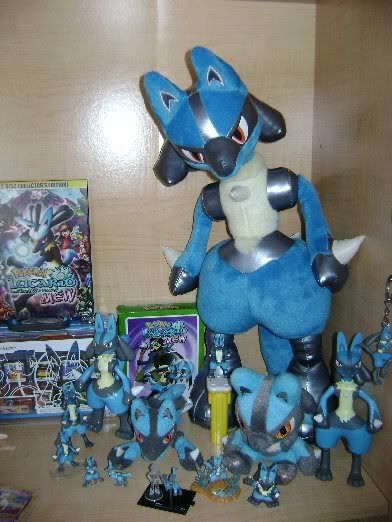 My pride and joy! I love my Lucario's so much. Though the PC plush made it impossible to put the last shelf in. He is too tall!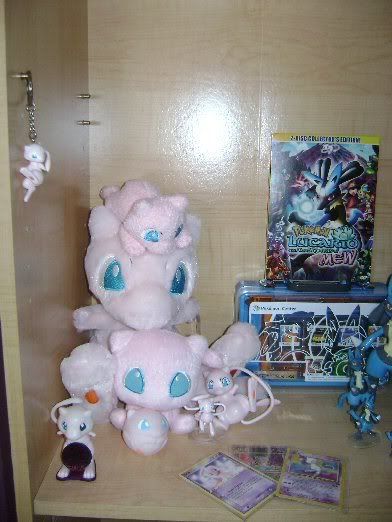 My mews! I never even meant to start collecting her. It just started after I fell in love with the Pokedoll. sigh.

THE BOTTOM *pokemon* SHELF;
[Like I said earlier the bottom bottom is for Pharaoh-sama and the mangas]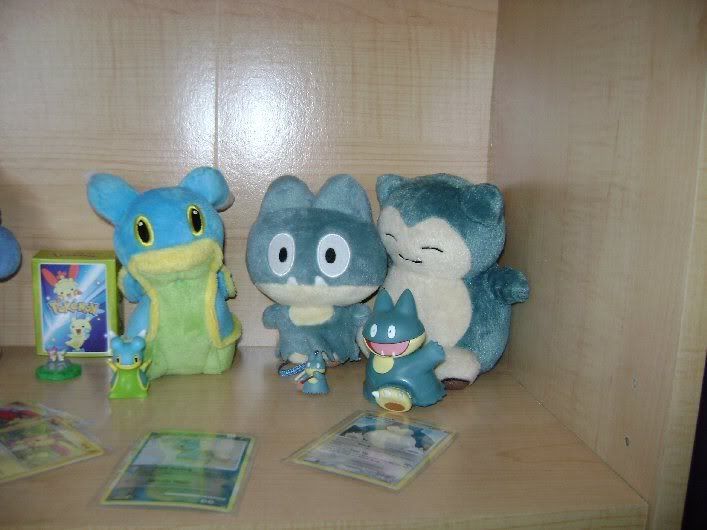 Plulse [and by default, Minun] Blue Shellos and Munch/Snorlax :D I have much love for these pokes. My wallet on the other had, does not.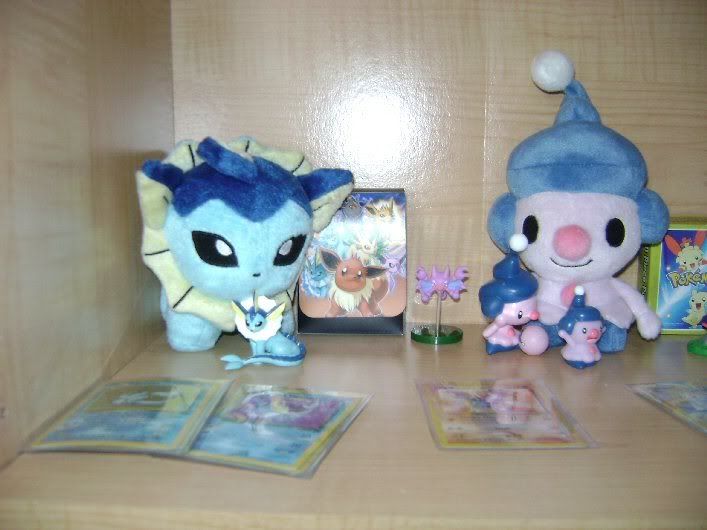 Vaporeon has always been my favorite eeveelution. Though I do love Glaceon too. But again my wallet doesn't. Gilgar, I saw the episode. I fell in love. God damn though I could not get the peg in his ass for a good 5 minutes. Is that normal? [wouldn't know the only other Zukan I own has a fork thing for Lucario to rest in] Mime Jr will always be special to me. I bought him at Epcot!



This is the card I got! 1st Ed! Pretty sweet if you ask me.

ETA:
disko_potato Your card was sent out today. I am so sorry for the delay. I sent out extras with it to say I am sorry.