I've updated my Sales Page with quite a few items from some pretty extensive collection weeding I've been up to lately! Also included are some pre-made custom charms and custom-made bases for a couple of figures!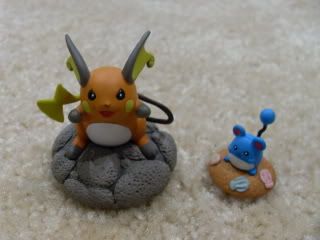 "Orphaned" figures that were once part of a set, made fabulous again with a new base!

Due to time and travel constraints, though, I CAN ONLY SHIP WITHIN THE US AT THIS TIME! With that in mind, please have a look if you can and see if anything strikes your fancy!




Raichus, Marills, Cyndaquils and more await!

Thank you!