COLLECTION UPDATE!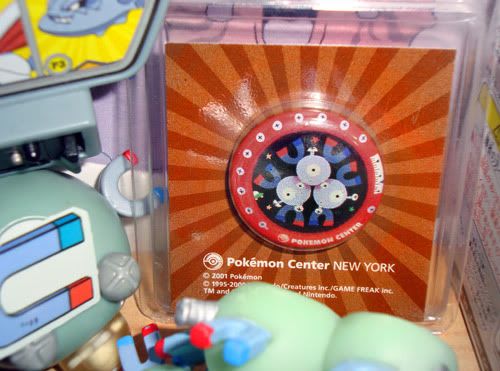 Check out this awesome MIP Pokemon Center New York 151 badge! Awesome, I've been looking for...



HEY! LISTEN! Magnets are BORING. CHECK THIS OUT!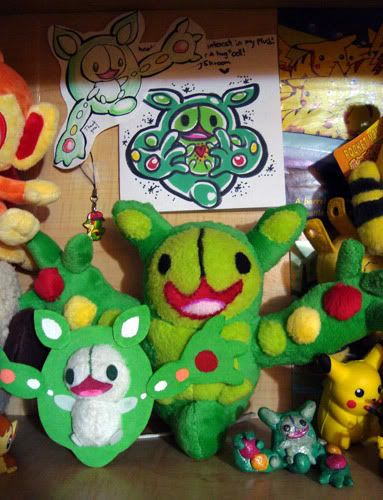 First Ranculus collection photo! I love Ranculus so much, definitely my fave Gen 5 pokemon! What we've got here is a gorgeous bell-plush by
flag, an awesome plush by
slothyshroom, and an adorable sculpture by
theunknownsoul! The drawings are by flag and slothyshroom respectively :D

I've also amassed a Ludicolo collection!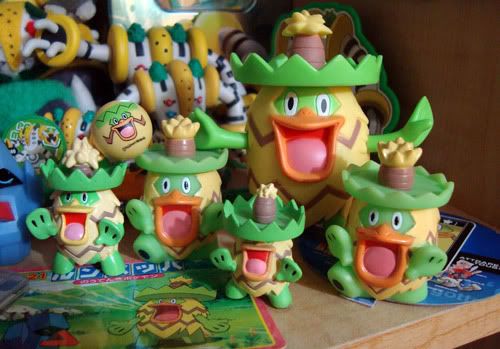 Ludicolo is my absolute favorite Pokemon, so it makes sense that I've randomly collected this stuff. I figure I should just go ahead and collect him "for real".




I realized that I'm going home for break and won't have access to my Pokemon stuff so I'd better sell things now for Christmas money!

There's a lot of collection weeding in here, including SABLEYE, GEODUDE, ARCEUS, and TAILLOW/SWELLOW, as well as other stuff :)

I'm leaving on Sunday so all purchases have to be made today so I can ship them off tomorrow!


I only accept Paypal!

I will ship to anywhere.

The price shown does NOT include shipping and handling fees. For a faster transaction, please include your zip code or country in your post.

I CANNOT HOLD ITEMS, all items have to be sent out tomorrow (Saturday the 21st) so must be purchased today!

I am open to haggling! I would prefer no trades for now, unless you have something I really want. (I only really want Magnet stuff I don't have, Ludicolo stuff, and Ranculus customs)

Please ask questions if you have any!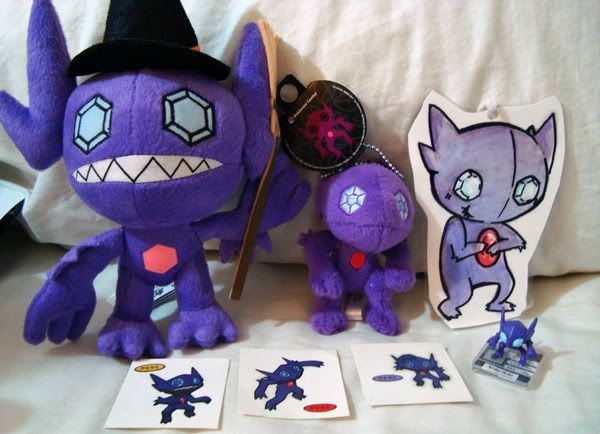 Halloween 2010 plush, MWT - $15
Pokemon Center Halloween 2009 Keychain Plush - $10
Custom Laminate by
acidmimi - $3
Pan Stickers, 1 2 3 - $3 each
Pokedex figure - $4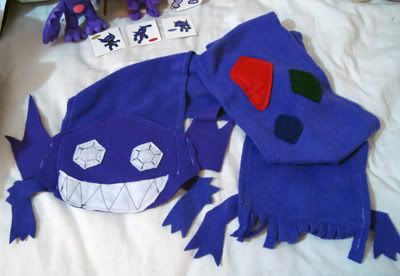 Custom Sableye scarf by
sorcererhuntres - $12 OBO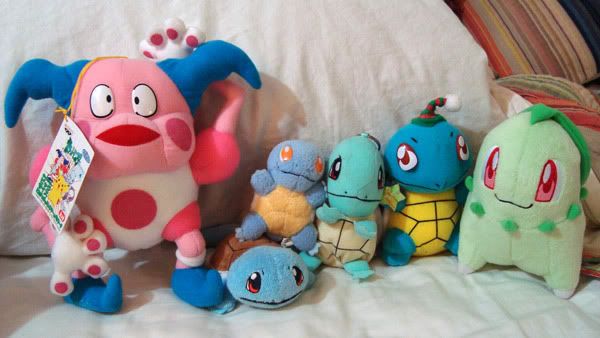 Mr. Mime 1st Gen Banpresto, MWT - $10
Squirtle Friends plush - $5
Squirtle laying TOMY plush - $8
Squirtle pouch plush - $3
Squirtle 1st Gen Christmas plush, MWT - $10
Chikorita TOMY Plush - $13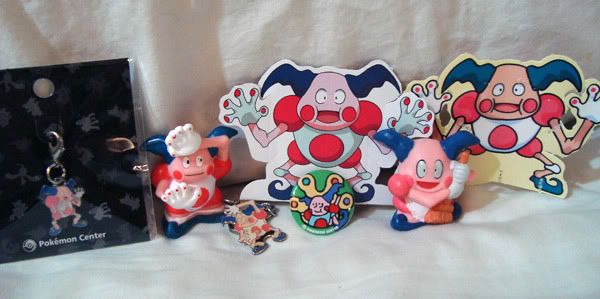 Johto dex charm - $4
Normal kid - $1
Mr. Mime swing keychain - $1
Mr. Mime 151 badge - $3
Anime kid - $3
Paper cutouts - $1 for both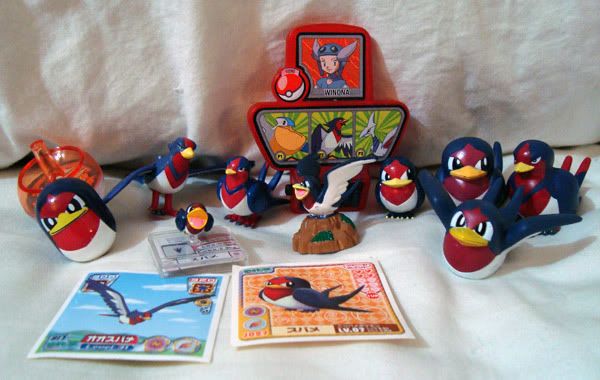 Taillow/Swellow lot - $18 for everything
Top, Mighty bean, Hasbro action figure, Swellow TOMY, Taillow TOMY - $1 each
Taillow pokedex figure, Taillow footprint figure, Taillow kid (sitting), Taillow kid (flying), Swellow kid - $2 each
Winona V-Reader - $2
Stickers - $1 for both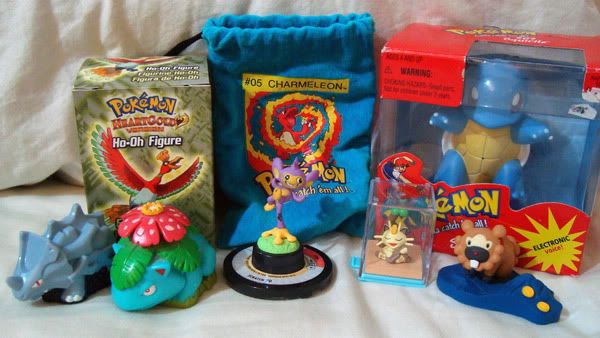 Rhyhorn, Venusaur BK racers - $1 each
Aipom TFG (from unreleased set. Has paint chip on tail, apparently comes like that from manufacturer) - $5
Meowth in-case figure - $3
Bidoof Mystery Dungeon figure - $3
Ho-oh Prelease Figure (MIB) - $3
Charmeleon Marble Bag - $2
Squirtle Talking TOMY (can be taken out of box to reduce shipping, works great!) - $5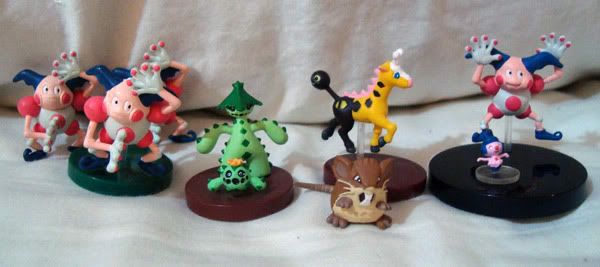 Mr. Mime zukan - $4 (loose pieces free with purchase of anything, haha)
Cacturne zukan - $6
Loose Raticate piece - $2
Girafarig zukan - $8
Mr. Mime D/P zukan with Mime Jr. - $8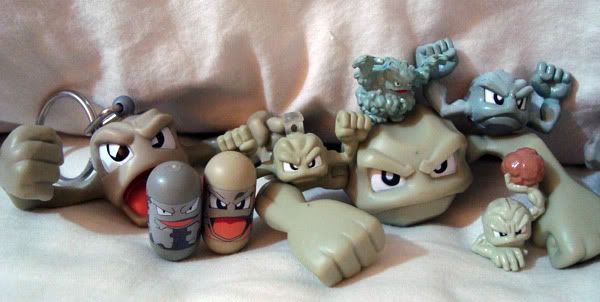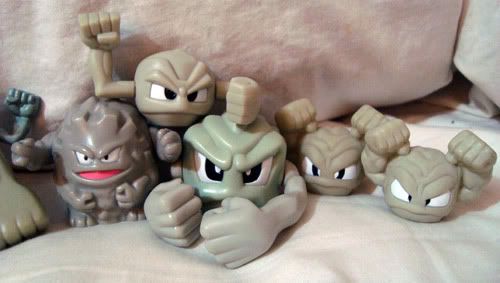 Geodude lot - $15 for all in above two pics (includes Geodude and Graveler V-Trainers in second pic!)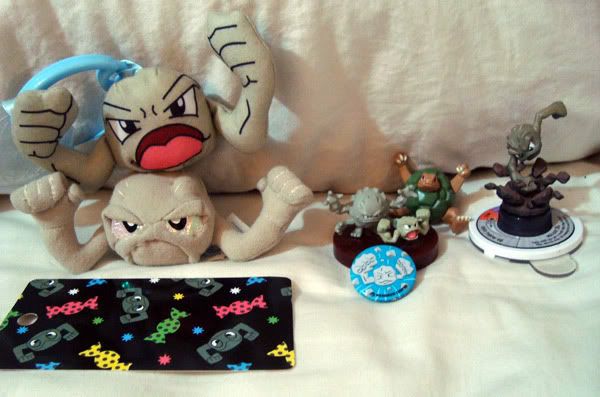 Geodude Applause Plush - $4
Geodude BK Plush - $3
Pokemon Time Bookmark - $3
151 badge - $1
Zukan - $15
Groundbreakers TFG - $5 (will require careful shipping)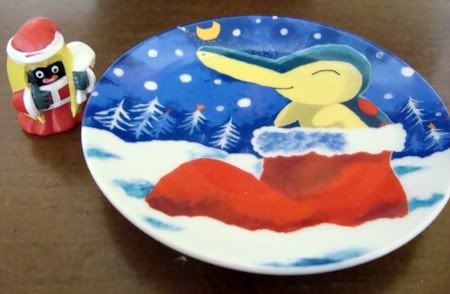 Cyndaquil G/S/C era Christmas Plate (will require a box for shipping!) - $10 OBO



SALES CLOSED. No more purchases made be made. Thank you everyone!