Just wanted to share an idea I came up with for displaying my collection!

I'd been pretty displeased with most normal shelves. Since my main collection is Rattata/Raticate, and most of their items are really small, they sort of got lost on larger shelves. I also wasn't really thrilled with collection display cases - they're nice, but often expensive and a little "fancier" than I really wanted for displaying toys.

I found a cool solution yesterday at Target: Cutlery trays!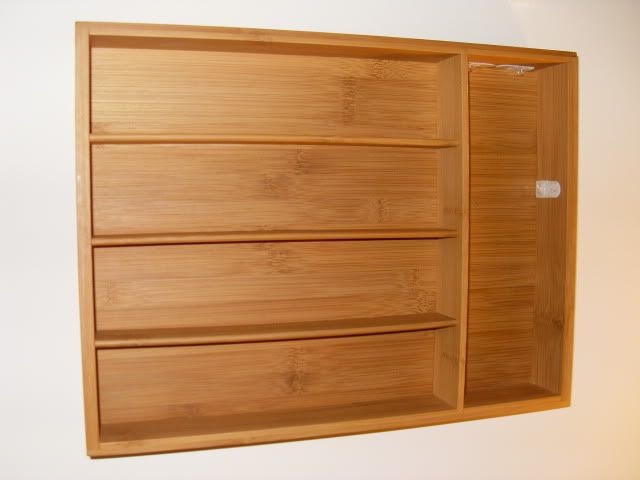 (They're little trays that fit into kitchen drawers to separate knives, forks, etc)

Turned them sideways and mounted them to my wall, and voila, shallow collection "shelves" to display my rats!




...and a second one to display my smaller Bidoofs and Raichus, of course. :3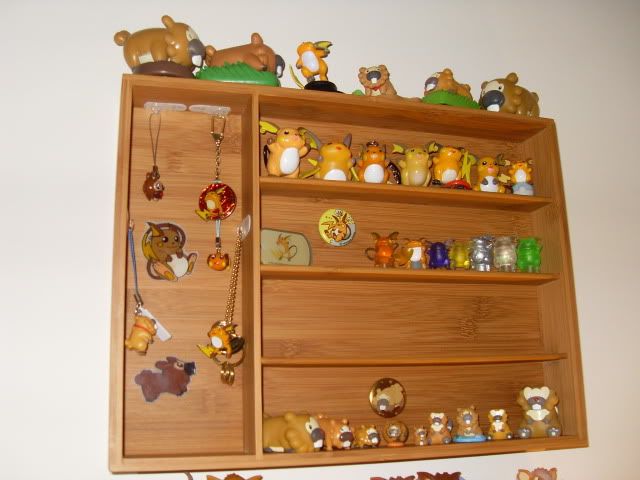 I got the nicer bamboo trays, so they ran me about $15 each, but compared to a $30-50 collection cabinet, not too bad! I mounted mine with Scotch picture hanging strips. 4 medium strips have a listed maximum weight of 9 pounds, far more than my entire rat collection weighs, but if you're storing, say, lots of metal figures, you might try using screws to mount the trays into a stud or with drywall anchors to support more weight. Flat items get stuck up with sticky-tack, and I used Scotch decorating clips to hang up some keychains and straps.

Maybe this'll give someone else some ideas? If not, well, thanks for letting me share my little exciting "discovery!" :D