I was sad to move away from the east coast and being within driving distance of Nintendo World, only (to my surprise) to have the Alderwood Mall quite near my new home open an elaborate Pokemon Center kiosk this month. So, as I enjoyed doing these before my move, I will be offering pokedoll pick-up runs once again (probably more often before, as I am significantly closer to the Pokemon Center kiosk than I was to Nintendo World).

For now, at least while I get back into the swing of things, I will be taking ten orders.





Pokemon Center Kiosk Run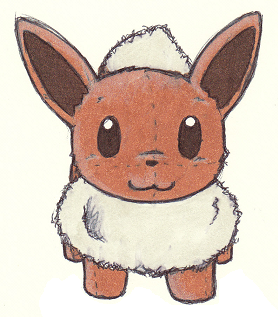 I visited the kiosk a couple of days ago, and the pokedolls they have available include all in the following photos, except Skitty and Snorlax. If you'd be interested in a Skitty or Snorlax pokedoll, I can accept payment with a back-up option if there is another pokedoll you'd like, or (though it is normally not something I will do) I can accept a payment after pick-up if they are in stock and you are willing to commit 100% to paying.




Legendary dogs, Lugia and gizamimi Pichu are minky.
Reminder: Skitty is most likely unavailable. Read more above.




Legendary dogs and Lugia are minky.
Reminded: Snorlax is most likely unavailable. Read more above.


Pokedolls are $15 each, and the larger, detailed, minky-ish Ho-oh and Lugia Pokemon Center plush will be $26 each. I am hesitant to take orders on Tomys but you may be able to convince me; they would be $7 each. Orders will be sent in bubble mailers and shipping will not be too expensive--the total for a single pokedoll shipped within the US will be $17, as an example.

Lucario, minky Riolu and Eevee pokedolls are available at another nearby kiosk, so if you are interested in one of those three, I should be able to make a separate trip there.

I ask that everyone please keep your order to a maximum of three pokedolls or one larger Pokemon Center plush (Ho-oh and Lugia available) and one pokedoll. Money from my paypal cannot immediately be transferred to my bank account, so I am essentially putting my money toward these plush, at least until I can transfer funds.



Slots:

1. keysan (Jolteon)
2. littlestspook (Jolteon)
3. candimxgicboi (Flareon, Jolteon & Eevee)
4. ifeelasin (Ho-oh)
5. bloohyena (Entei)
6. shiningraikou (Jolteon)
7. kokicola (Raikou)
8. leafeon_420 (Eevee)
9. kitbug (Raikou)
10. misfitbunny (Suicune, Entei & Raikou)
11. waruihikari (Latios, Latias, & Skitty if possible)
12. allyson_x (Jolteon, & Skitty if possible)

Potentially unavailable (Skitty/Snorlax, payment not required until after pick-up)
1. rachelled (Skitty)
2. jedi_amara (Skitty)
3. lunglock (Skitty)
4. nagaineko (Snorlax)