Howdy! I've been lurking around here for a few weeks, and since all my stuff just came out of storage from moving to MD, I could take some pics of a few things.

Everyone remembers the BK pokemon toy craze, right? Well, when they came out, my husband-then-boyfriend was in high school, and there was a BK right outside, so he would go there every day for lunch. I bought a few as well, but most of the collection is his.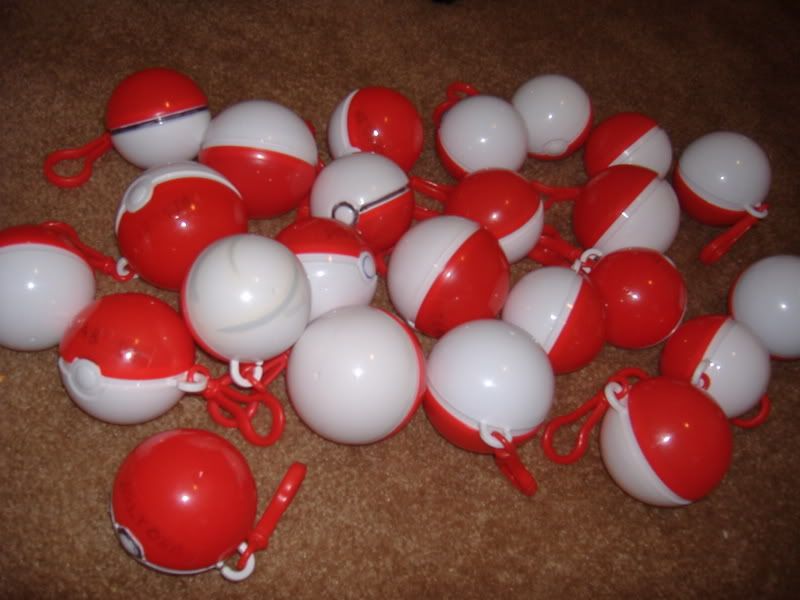 First, the mass of Pokeballs. Heck no we didn't turn them in for free fries!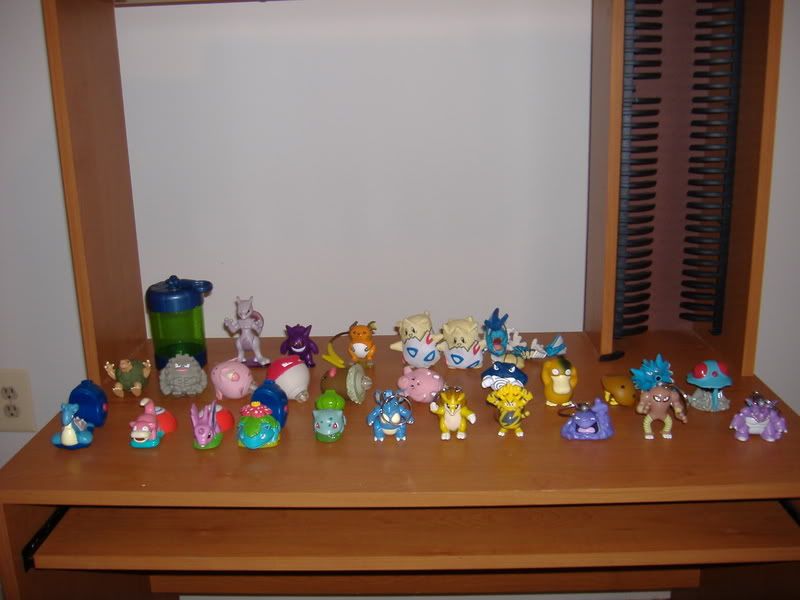 And the toys themselves. Poor psyduck was scorched because he was left outside for a while. :/

I'm missing a rhyhorn, because most of those pokeballs have the pokemons' name on them, and Bulbasaur is missing his launcher. I wish I could have gotten mew. ;_; Of course all of the light-up ones are dead now, they are almost 10 years old now. XD


And that's only one facet of my collection. I have a thirty-pound box of pokemon cards sitting around, with craptons of holos in a binder, and a small (but growing) collection of fire chickens. :3