HOW LONG HAS IT BEEN? oh gosh life just sorta picked me up and kicked me in the butt- you'll understand when you see how chaotic my room is a before and after shot of it will explain so much. ffff.

(EXPLANATION START)
But yes as many of you know I'm applying for Art's school and have been focusing on my art portfolio along with upgrading some classes which I had to drop becuase due ot time frame they weren't really helping me.(
Feels good to finally be back. I sent emails (a long long long time ago) I believe to everyone who is waiting on mugs and bowls from me :] If I haven't I sincerely apologise. I have about.... 27% of the mugs and such done but I really don't want to post any photos until I'm done all of them which I'm hoping will be by christmas. And I have an excited surprise for all mug waiters. It's in the cut below <3 (EXPLANATION END)

NOW THAT, THAT'S OUT OF THE WAY. I ANNOUNCE THAT I BRING YOU PLUSHIES UP FOR AUCTION Handsewn by Fox7xD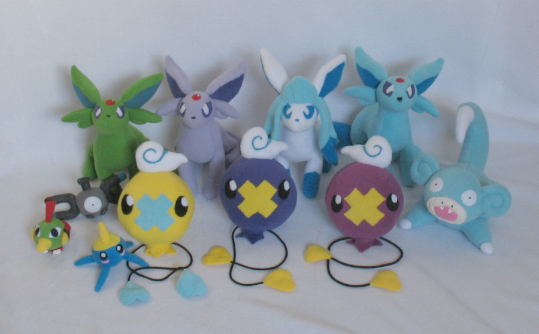 3 espeons, 3 floons, 3 minis, glaceon and blue slowpoke up for bids

Information behind cut


*all hand sewn, made of fleece (with some painted on detail)
*Comes from pet friendly home
*paypal only
*Payment plans can be worked out c:
*shipping : $5 for large plushies, $2 for the 3 minis (out-of country or multiple plushies shipping may increase)

*** the mini voltorb is in that one picture but he's not for auctio ***

Any questions please ask.





mini pokemon (each) - start bid $5 : 2 inches in diameter (Voltorb NOT for auction)

Mini-mite: Highest bid ->
captainangel $5
Mini-Surskit: Highest bid ->
pacificpikachu $7
Mini-Natu: Highest bid ->
pacificpikachu $5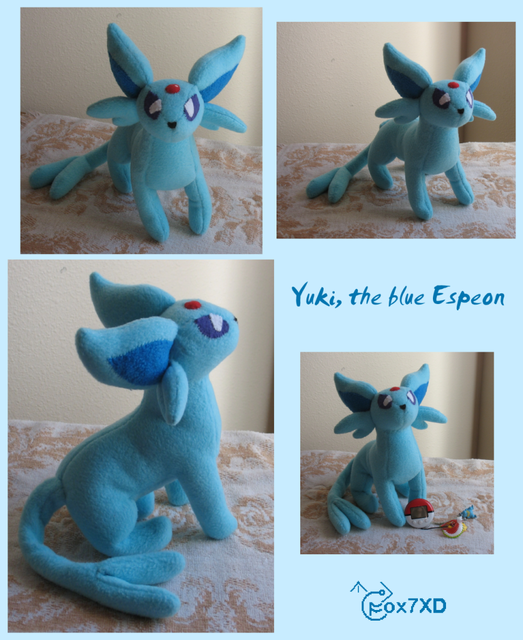 espeons (each) - start bid $45 : 8.5 inches at head, 10.5 inches at ear

Blue espeon: Highest bid -> [Unknown LJ tag]





espeons (each) - start bid $45 : 8.5 inches at head, 10.5 inches at ear
floons (each) - start bid $20 : 7.5 inches cloud to tail, 10 inch arms

Normal espeon: Highest bid -> [Unknown LJ tag]

Shiney espeon: Highest bid -> [Unknown LJ tag]

Normal Drifloon: Highest bid -> [Unknown LJ tag]

Shiney Drifloon: Highest bid -> [Unknown LJ tag]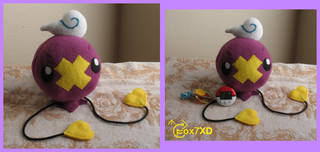 floons (each) - start bid $20 : 7.5 inches cloud to tail, 10 inch arms

OrchidFloon: Highest bid -> [Unknown LJ tag]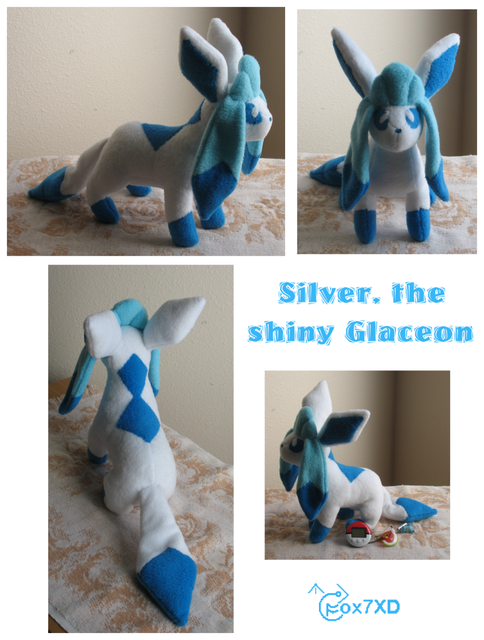 shiny glaceon - start bid $55 : 11 inches at ear, 8 inches at head

Shiny Glaceon: Highest bid ->
laceyglacey $55



blue slowpoke - start bid $30 : same size as the last pokes (use group photo for size ref)

Blue slowpoke: Highest bid -> $55
emurii




*~Auction ends Monday,Dec,6 12:00am Mountain time~*

*We extended the deadline! Hope you don't mind (Livejournal was down for repairs along with a little computer troubles but both are fixed) <3*


The ones with the NO LG TAG are the ones without bids! <3

~~~~~~~~~~~~~~~~~~~~~~~~~~~~~~~~~~~~~~
*THREADS ARE UP*
~~~~~~~~~~~~~~~~~~~~~~~~~~~~~~~~~~~~~~

Again, it feels great to be back. Mugs should hopefully be done before or by christmas.
I figured I'll tell you now.

All people who have been waiting on a mug for me has shown such understanding and paitence. Life gets hetic at times but it truely means alot for me that everyone's been so kind.

Each person who has waited for a mug by me will recieve an extra FREE mug with a chibi pokemon (of their choice) painted on the mug. As a way for me to thank you for all your paitence. Don't worry the extra shipping it'll cost I'll be paying for. :]
<3

Again thank you all. It's great to be back.




Auction is OVER! Thanks for bidding everyone! <3