I managed to finish all of my latch hook commissions in a very quick amount of time, and am therefore opening them up again. I am going to take, once again, three to five slots.

Most will be done within the next week or two since my work load has lightened significantly for school. They will, without a doubt, be done in time for Christmas.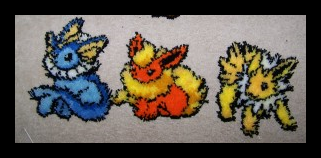 1. Comment with the general size you want and the Pokemon (you are welcome to submit your own picture as long as the Pokemon is on a plain white background.) Either that or I can use a standard video game sprite. I will then give you a quote!

2. Paypal only, please! Payment must be sent before I begin.

3. I will get most, if not all, done within the next two weeks. ALL WILL BE DONE BEFORE CHRISTMAS.

EXAMPLES: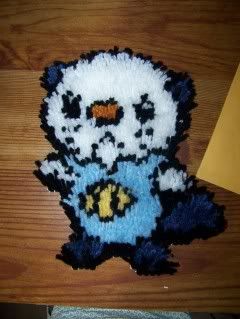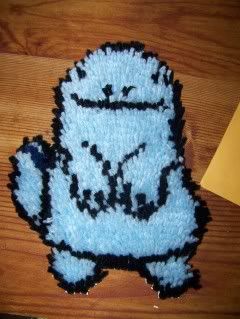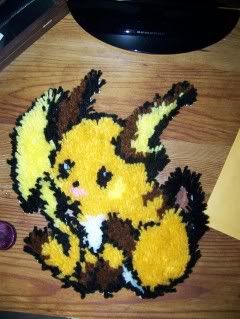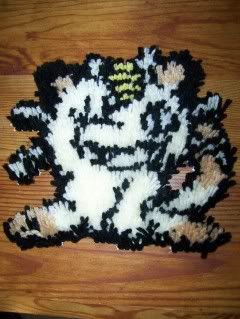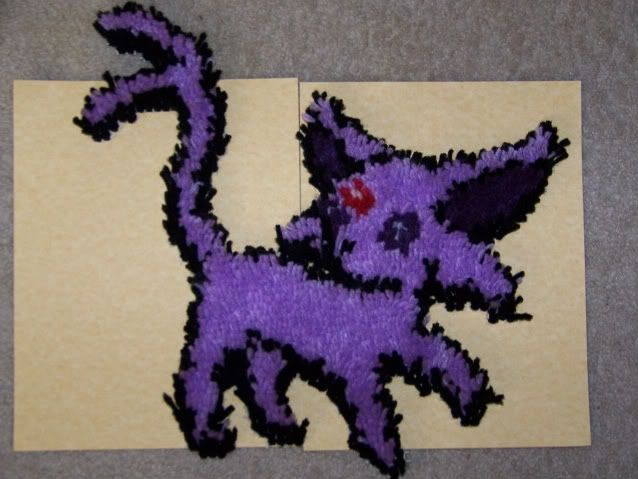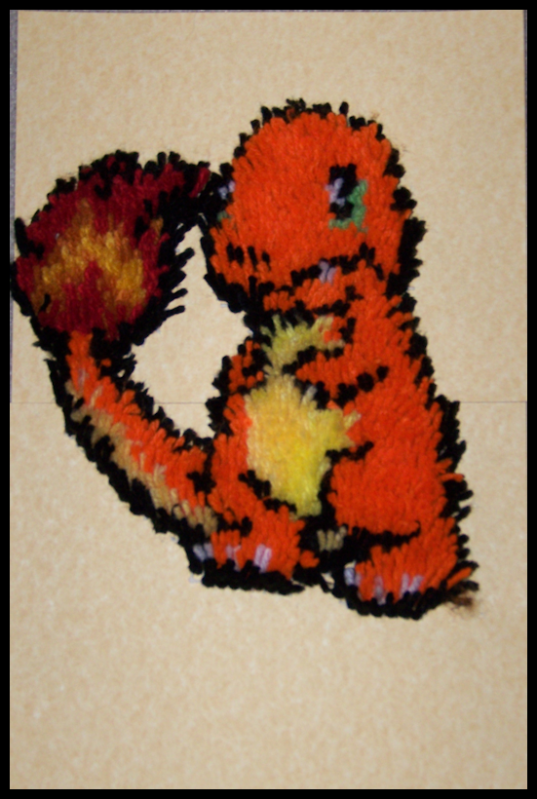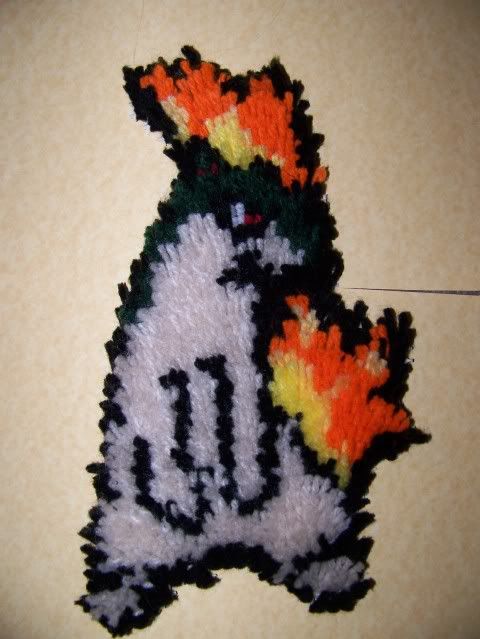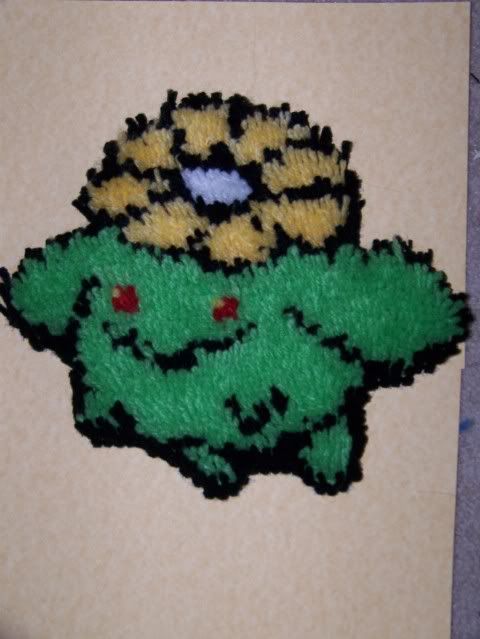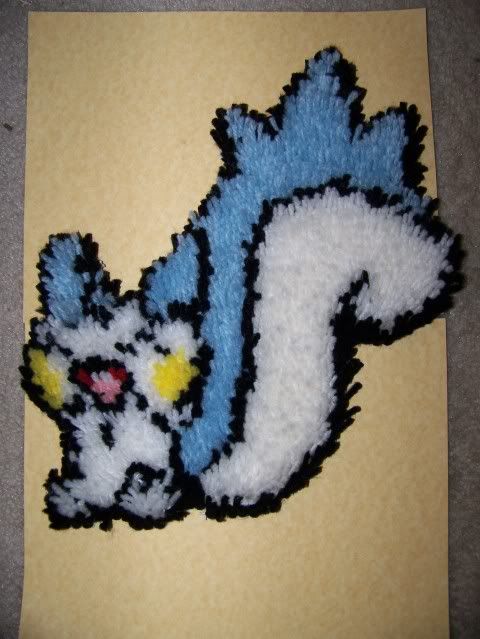 How I use mine: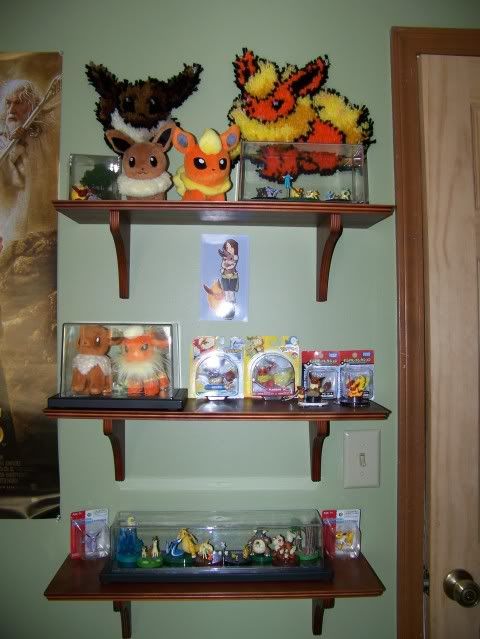 SLOTS:
01.
echizenakira
02.
03.
04.
05.