SQUEEEEEEEEEEEEEEEEE!!
THEY'RE HERE!!!!!!
WHICH MEANS MY COLLECTION IS NOW OFFICIALLY COMPLETE!
AAAAAAAAAAAAAAHHHHHHHHHHHHHHHH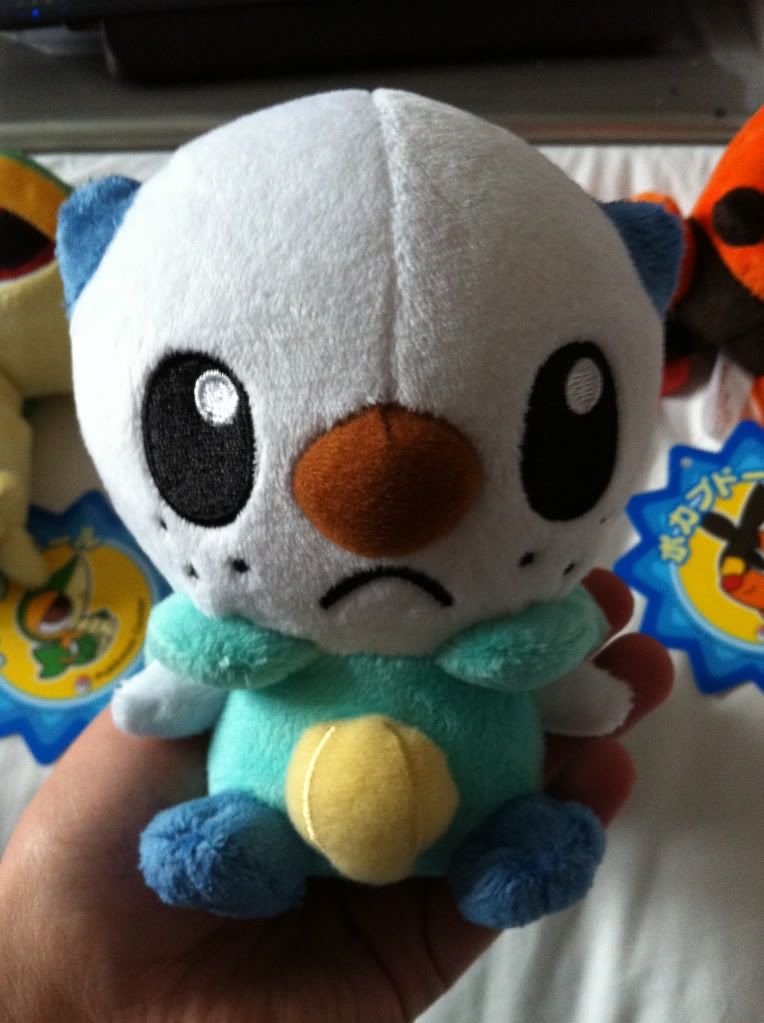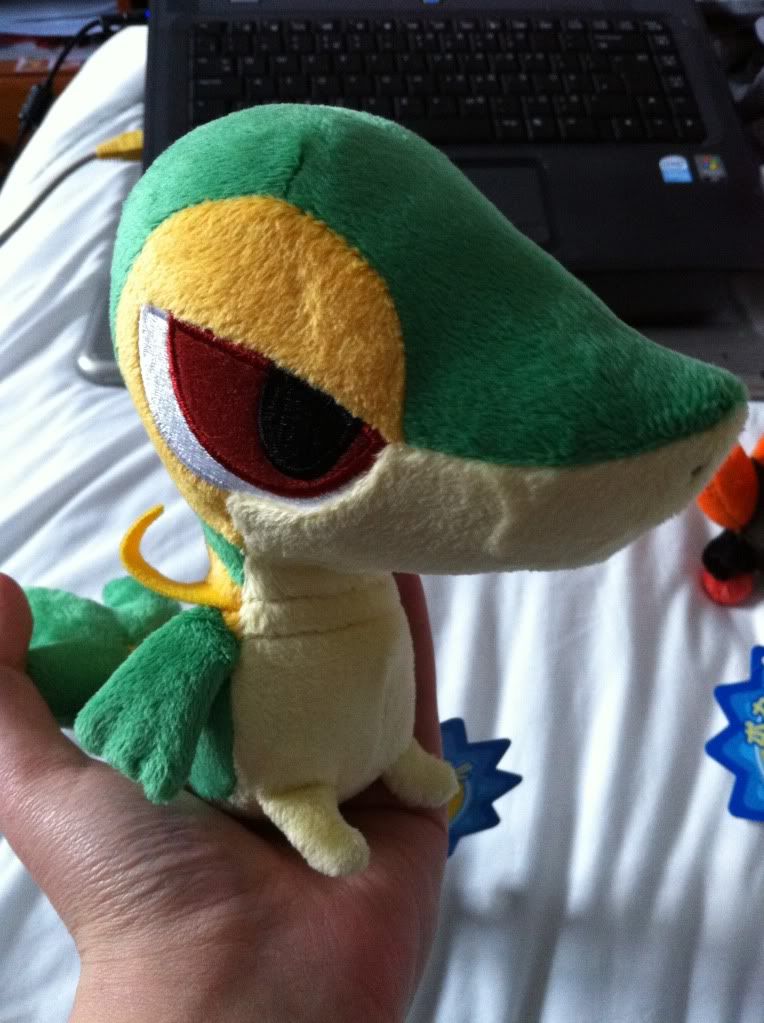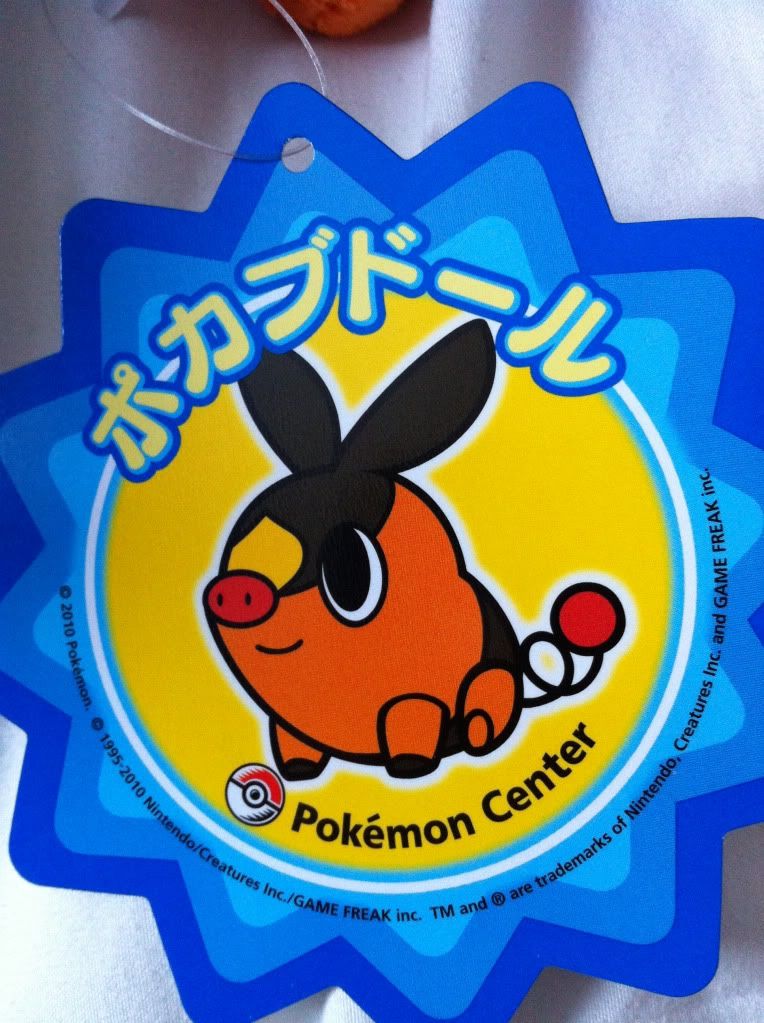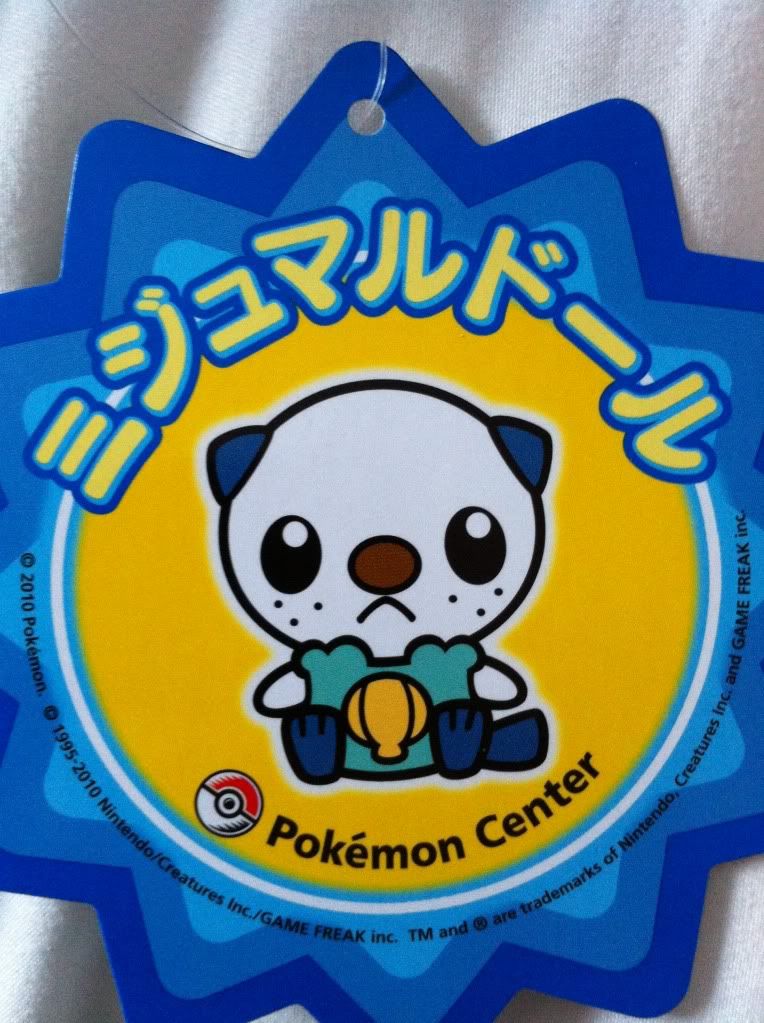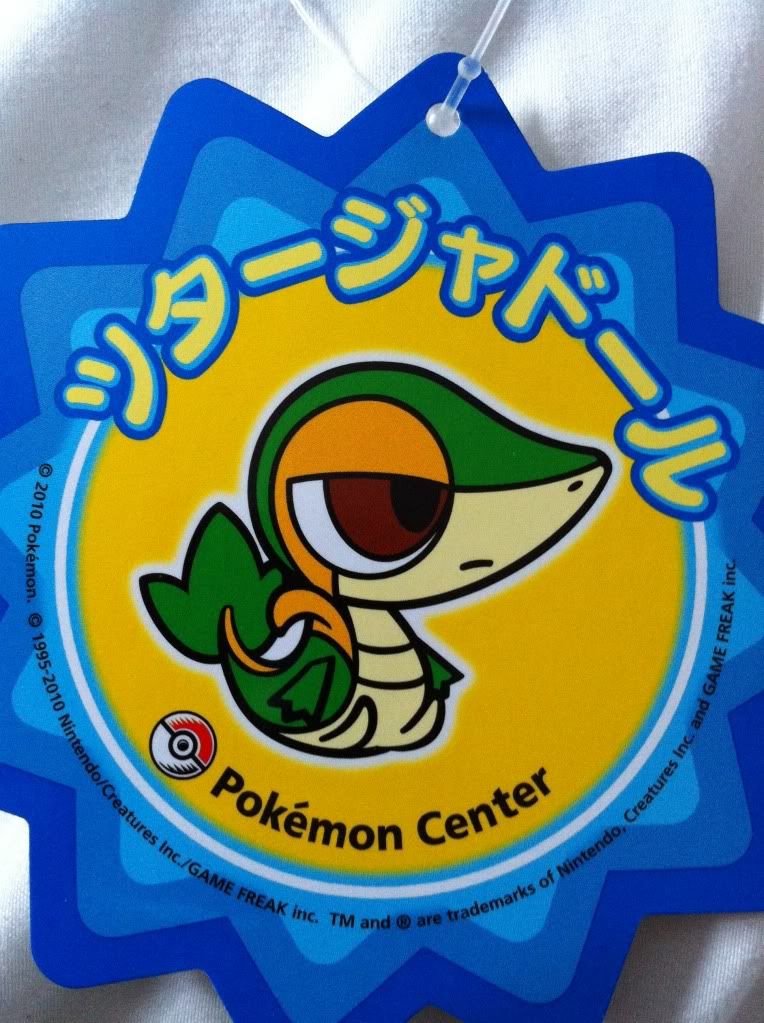 psst. if you drag the pictures to your address bar, it will be full sized!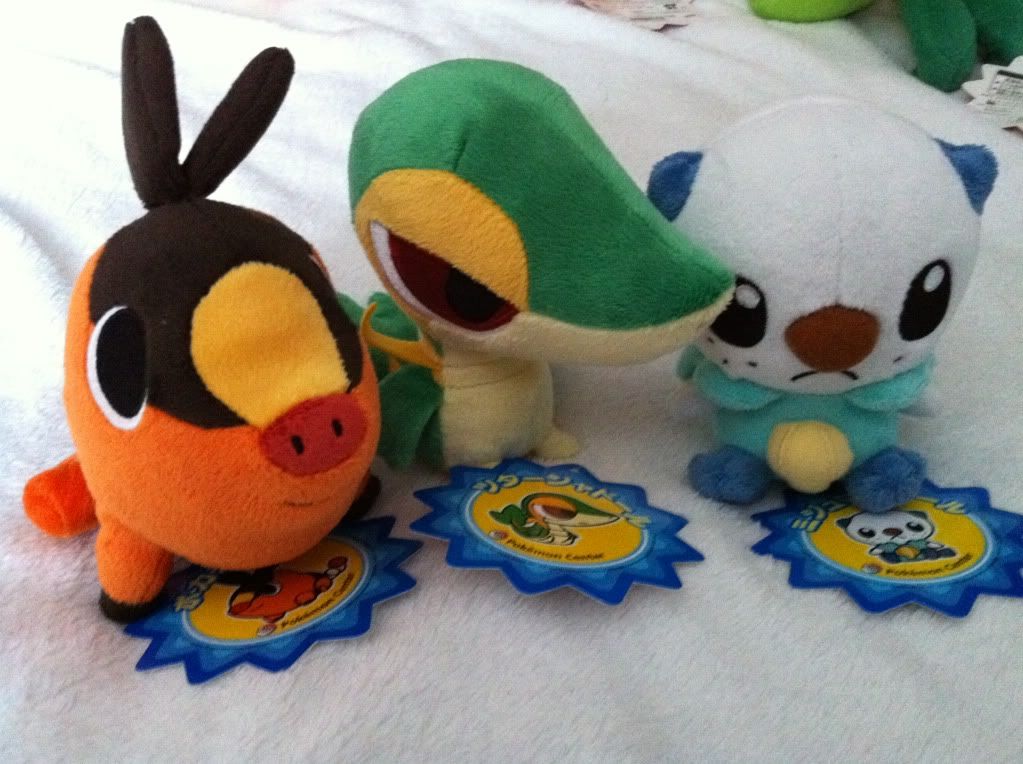 These guys are now my favourite starters! I adore their pokedolls, so chibi and cute! I can't pick a favourite but I love Pokabu's pudginess, Oshawott's little shell and sad face and how Snivy still looks so smug in pokedoll form!
More importantly, I adore Pokabu! (His name is Pokabu the Tepig. I'm so original :D) I know he had a few haters when the pokedoll promo pic was released but I absolutely adore his pudginess! And he isn't in the typical pose like my others so he's definitely the new love of my pokedoll life (after Baby the Pika of course!)
A HUGE THANK YOU TO
denkimouse
FOR PICKING THESE GUYS UP! I ABSOLUTELY ADORE THEM!!
A sort-of collection of mine are starter pokedolls! And as of today, I have one pokedoll of every Starter!
A very bad group photo lol
More group pictures of the three types
Grass - Bulbsaur, Chikorita, Treecko, Turtwig and Snivy
Not much has changed since Bulbsaur. They're very green with a bit of yellow and all but Turtwig have red on them.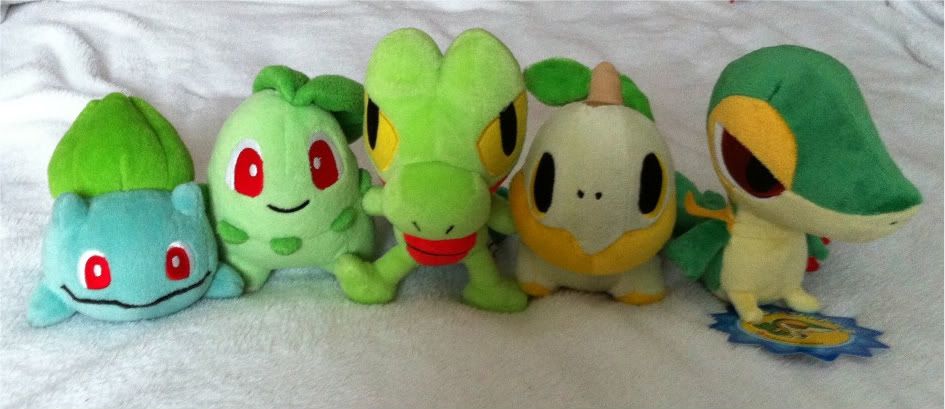 Water - Squirtle, Totodile, Mudkip, Piplup and Oshawott
I always start off with water so I know most of these guys quiet well!
They're very similar actually; usually two legged, always has that pale teal blue (Mudkip's the odd one out of these guys)
Fire - Charmander, Cyndaquil, Torchic, Chimchar and Tepig
These guys seem to be the most varied of the starters! From a lizard to a blue starter to a bird to a monkey to a pig!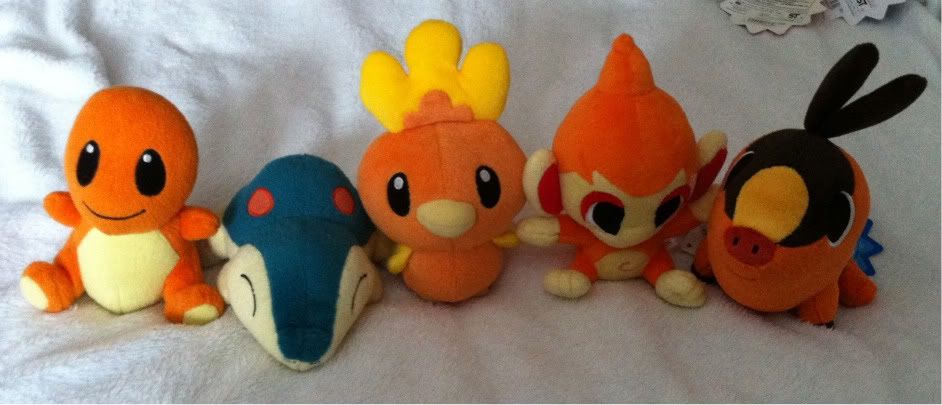 But of course, what is a collection update without my beloved Baby?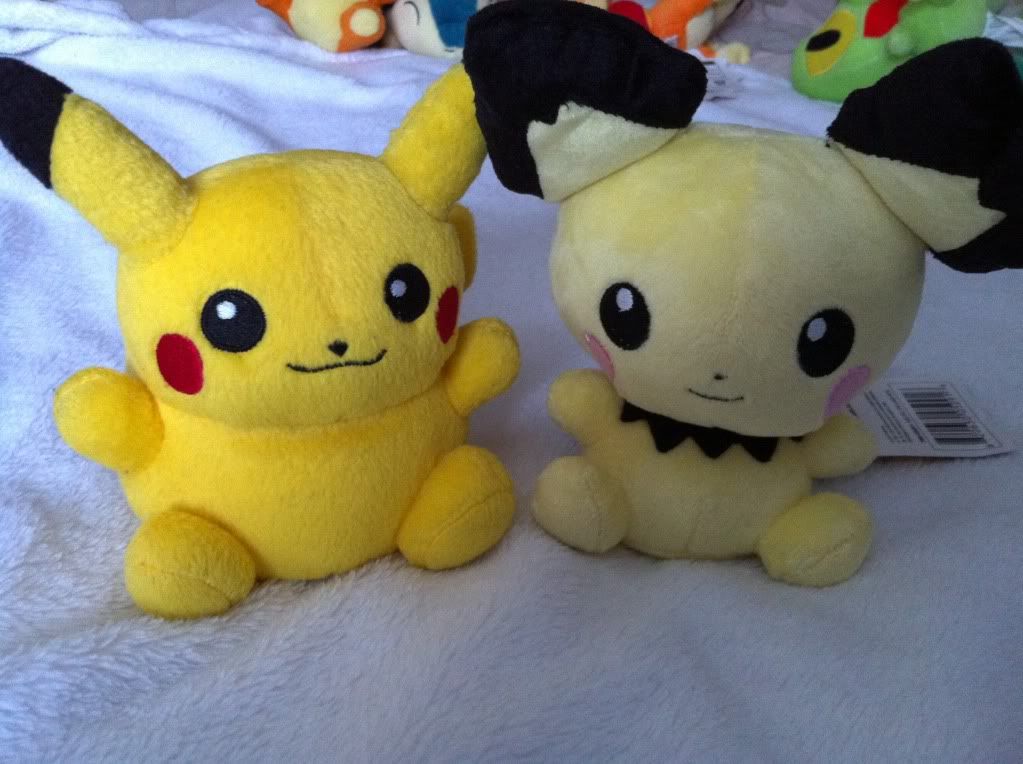 She's so soft and squishy!
And her pink cheeks are so cute! She's the gizammi but her ear has been cut of in the pic
Despite being the pre-evo, Peaches the Pichu is still bigger than Baby.
(hence why I call him Baby! All my pokedolls seem to be bigger than him!!)
Thanks to
blackfruitbat
who picked Pichu up for me from the Sacred Vending Machine!
Quick sales plug - I have a few pokedolls as well as a large walky eevee plush and may put up more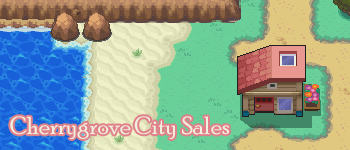 click on the banner to be transported to Cherrygrove City